My Paris Agenda
I am very excited to be writing about my upcoming trip. It feels real now that I am one day away from boarding a plane for Paris. After two years of being away due to the world being shut down, I am not taking travel for granted. My first trip back was in October and it was incredible. We had amazing warm and sunny weather for 10 straight days. This time around is a bit different, the weather is rain in the forecast but I am not going to let it get me down.
I started these posts as a fun way to share what I have planned for the trip. If you are not on social media, this gives you a look into my schedule and what is to come for future posts.
I will say, the day-to-day scenes of Paris are very fun to watch and share and I encourage you to follow them on Instagram.
I am arriving on Thursday for a quiet weekend soaking up the city.
My last trip to Paris in October was action-packed from the minute my feet hit the ground. I'm looking forward to walking the city, ducking into boulangeries, people watching at cafés, and hitting a museum or two.
I will use the quiet time to mostly capture new content for the blog and new prints for The Print Shop.
I have plans to meet friends for meals and drinks throughout the weekend in between my quiet time.
For the first part of my trip, I am staying in a new hotel that I am excited to check out. It is a newly opened hotel with a beautiful 360-degree rooftop. This is not a sponsored stay. This is a pre-birthday treat to myself.
I have a photoshoot with my friend Katie Donnelly. We are still figuring out details as the weather forecast has a snowflake and I planned to wear this red dress. It would look beautiful if it actually snowed but I don't think there will be accumulation.
I had to make some last-minute adjustments to my packing list for more sweaters and scarves and fewer dresses and short sleeves. I will be in Paris for a total of 10 days so I really hope there are bright spots of sunshine and pink blossoms in between the rain.
This is what I plan on packing for Paris.
My clothes are currently laid out ready to go in my carry-on.
I was invited for hair treatment and blowout at René Furterer in Paris. I've been working with the Klorane team for years now and this is a special treat. I haven't had a facial or massage in over two years and this was an immediate yes. I plan on having lunch close by before the treatment and a long walk afterward. It will be so nice to have a blowout before the week begins.
If you are new to the following or you missed the trip in October, I will be leading a trip of 20 women to Paris. Some of them are first-time visitors, and others are repeat travelers looking for a new experience and to meet friends. My friend Whitney has been leading these tours for over a year now. I helped her back in October and we are excited to do it again. She also leads other fun tours to London, Greece, and Italy.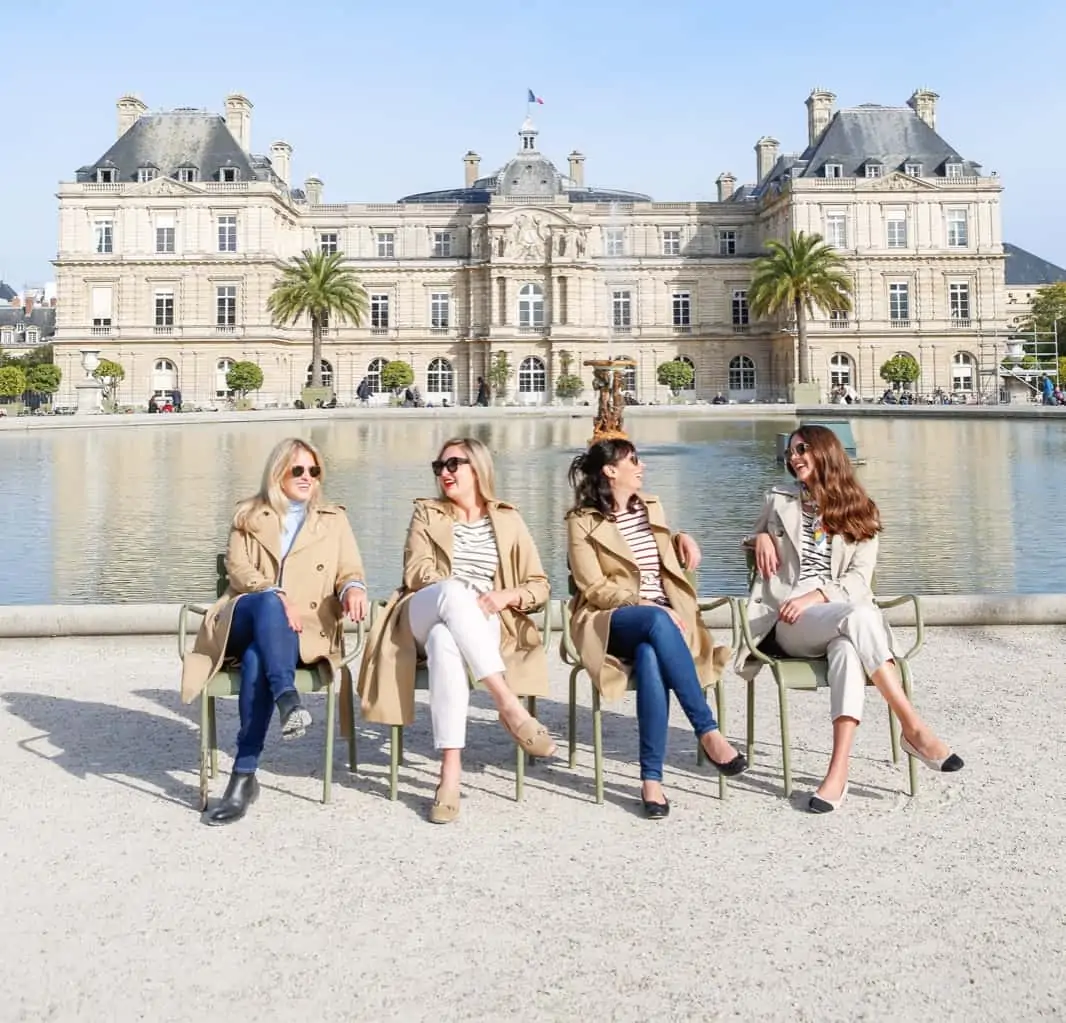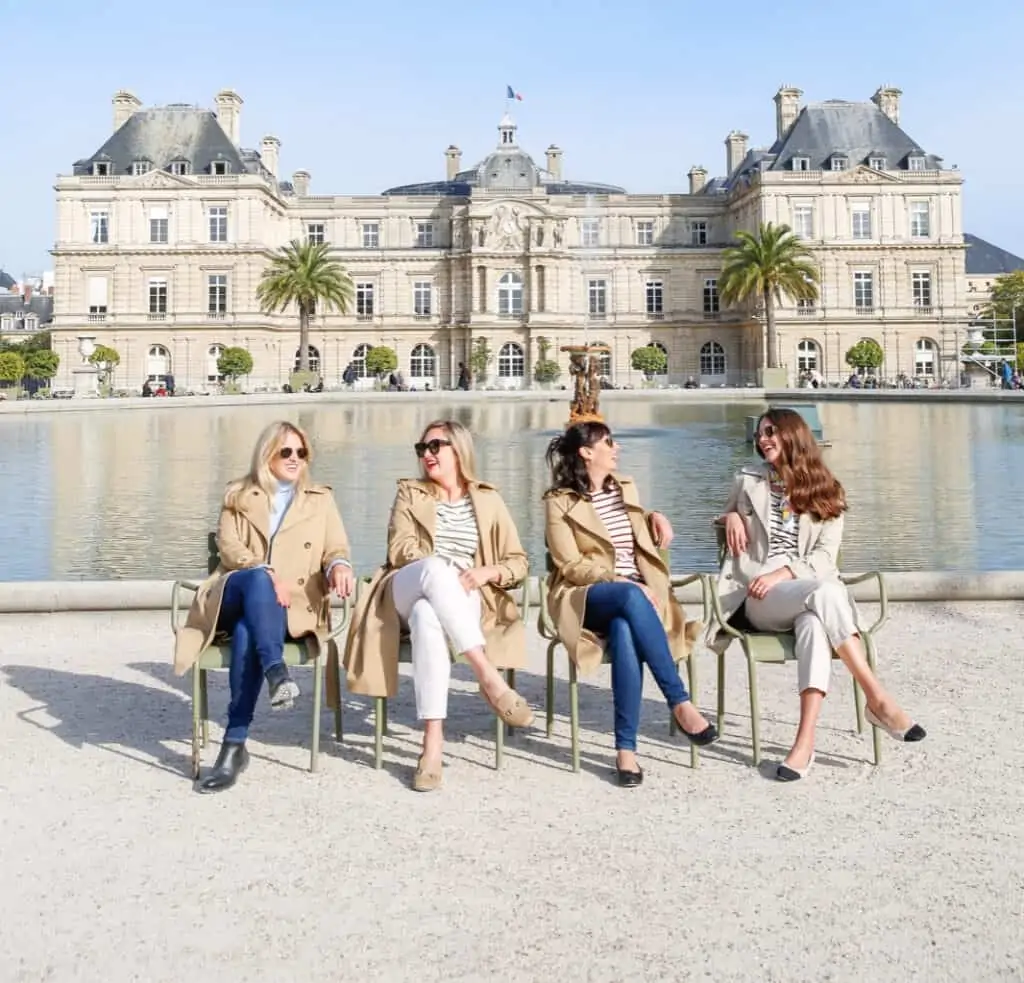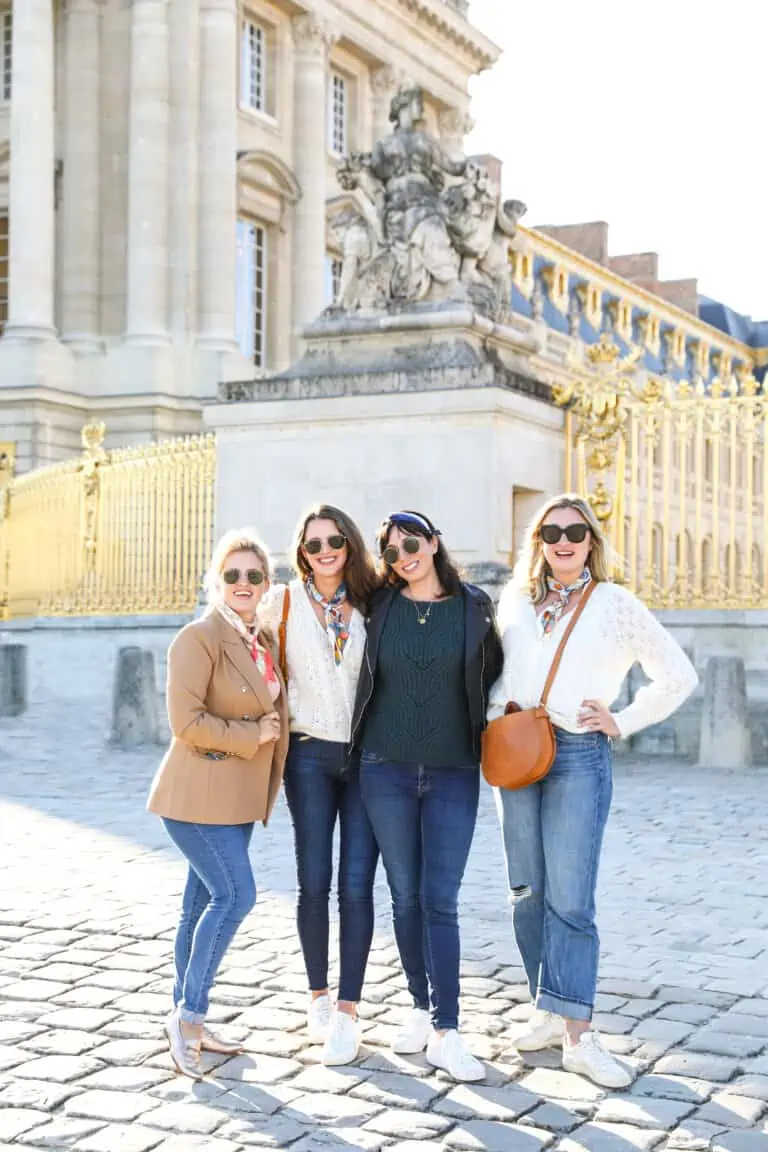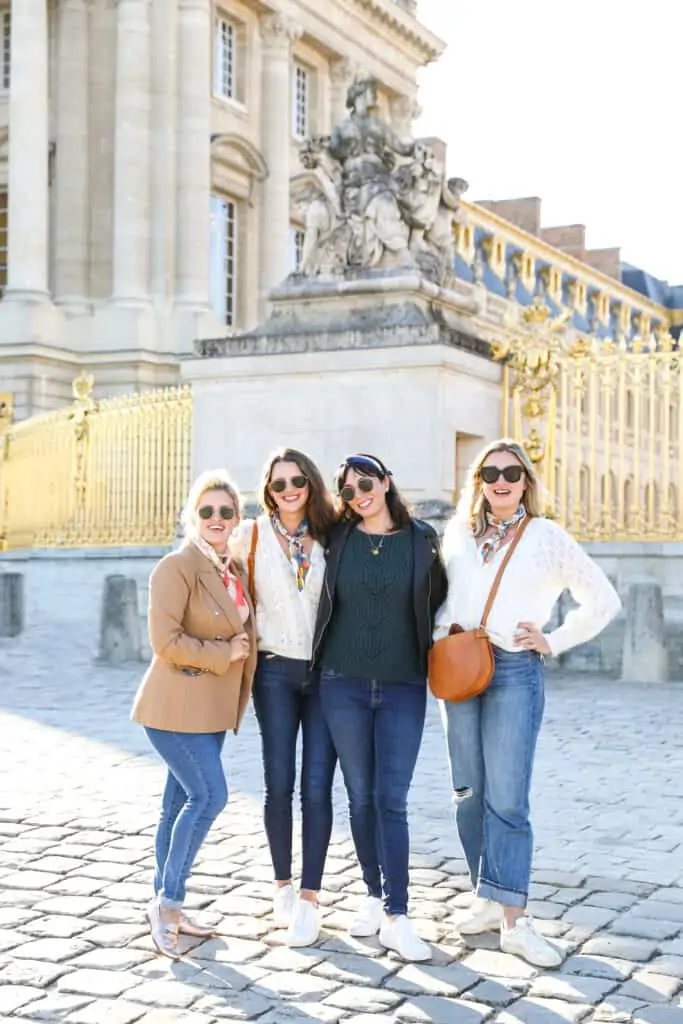 We have a fun agenda planned for the girls that includes a day trip to Champagne, an Eiffel Tower picnic, a private shopping experience at Sézane and so much more!
Once the girls trip is over in Paris I am off to one more destination. I won't be sharing this spot yet… due to the main requirement of me testing negative for COVID to be able to enter. Send good vibes because this is where I am planning to spend my 40th birthday. I will be sharing with email subscribers first as I will be flying
*This post includes affiliate links. I make a small commission off of items purchased through my links. Merci!