When it comes to style and fashion, the French take a classic approach. While there will always be trends, these key classic French wardrobe essentials will have you looking a feeling a bit more Parisian. Take your time and invest in good-quality items. Fast fashion falls apart and won't last much more than one season. A leather jacket and trench coat are great classic outerwear pieces to have on hand. I remember being in Paris with my fiancé last October and we saw these coats on repeat everywhere.
Parisian Wardrobe Essentials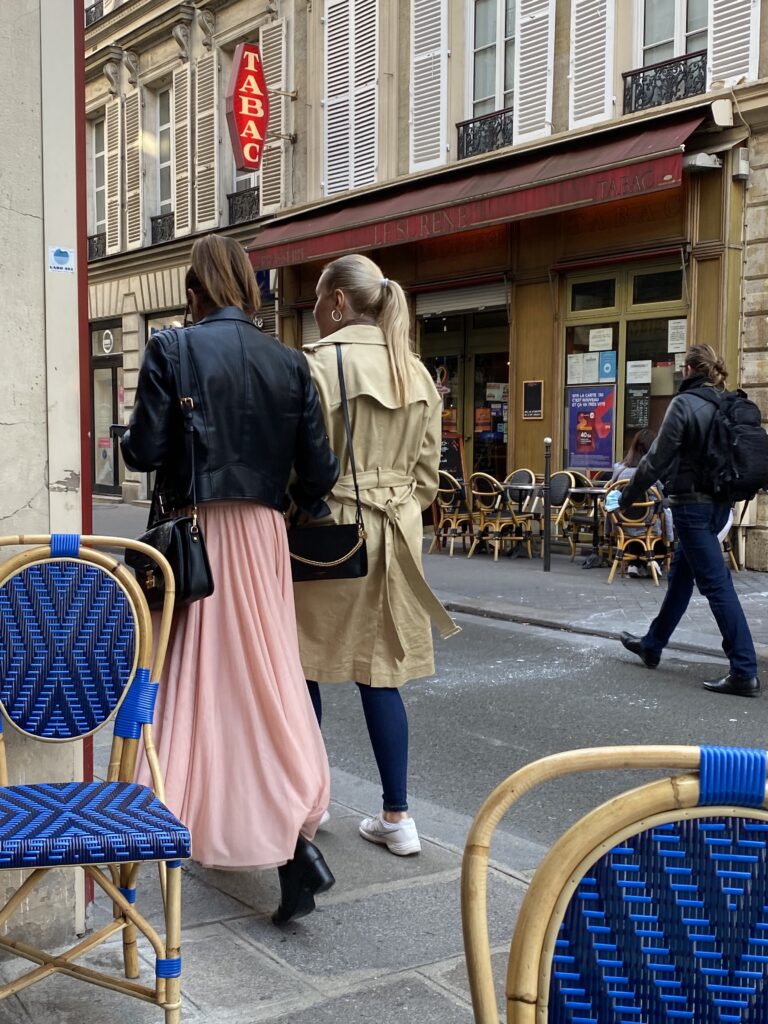 Leather Jacket
I purchased my leather jacket at Madewell. When there is a sale, this is a great opportunity to purchase one or the Nordstrom anniversary sale usually has good ones. Over the last 10 years, I have been through a few leather jackets, the Madewell one was a splurge for sure but the quality is great. I have mine in a medium.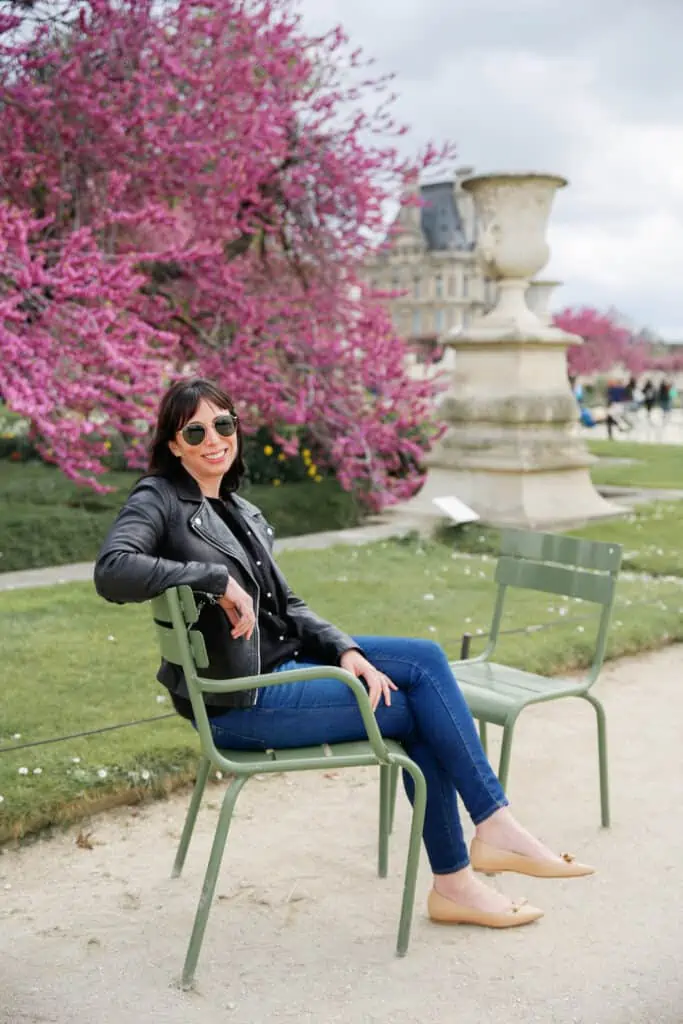 Trench Coat
I bought my trench coat at Sézane in October and I have been wearing it on repeat. It was what I was wearing the day I got engaged! It was a beautiful October day but I thought my leather wasn't warm enough if we were out late. Before we left to go for a walk, I ran upstairs to the hotel to change jackets and my fiancé (then boyfriend) questioned my choice.
The Sézane trench coat has a very cute button detailing down the back. I have mine in a size 4 and it fits great with and without sweaters. Keep this in mind when ordering your size.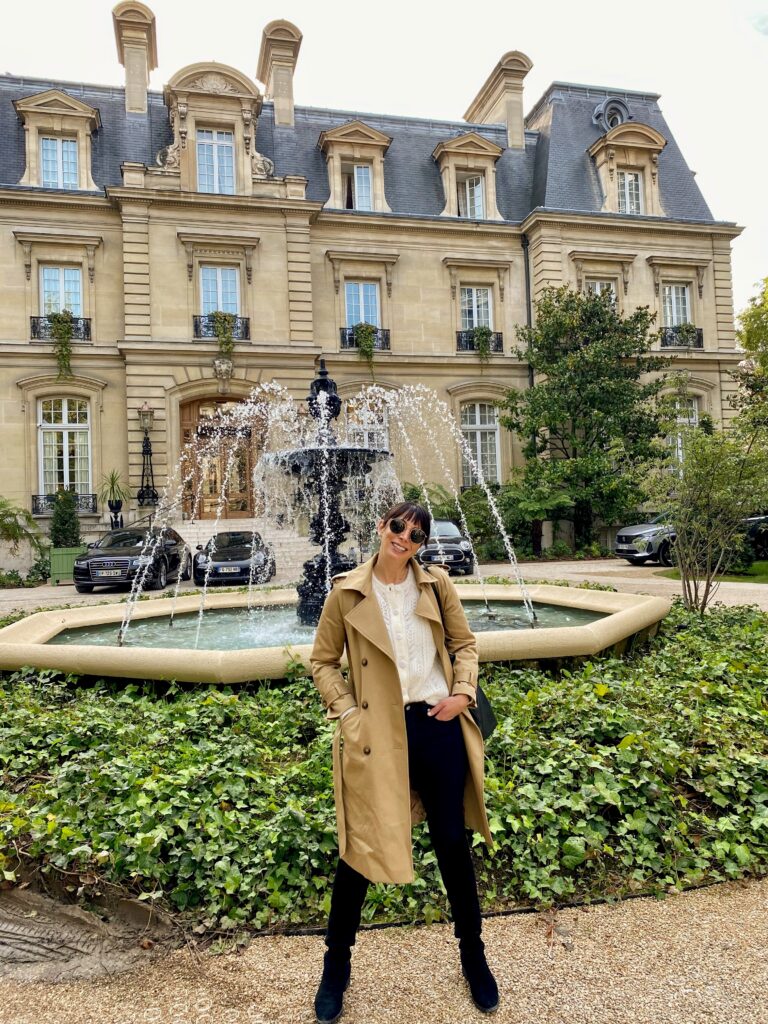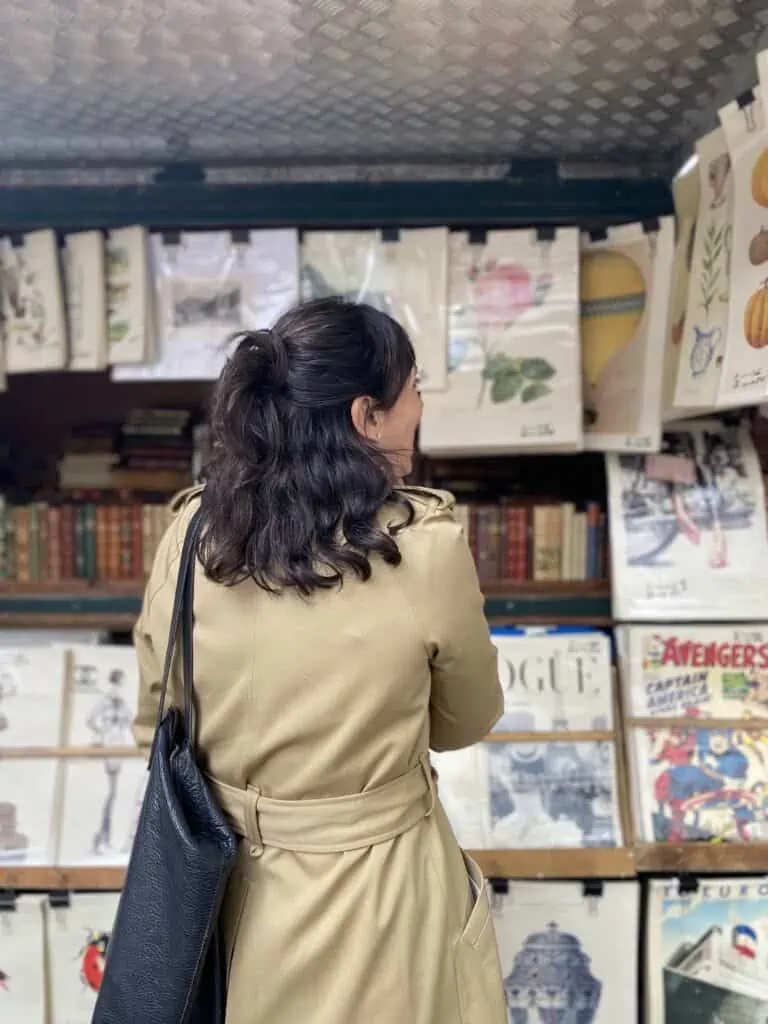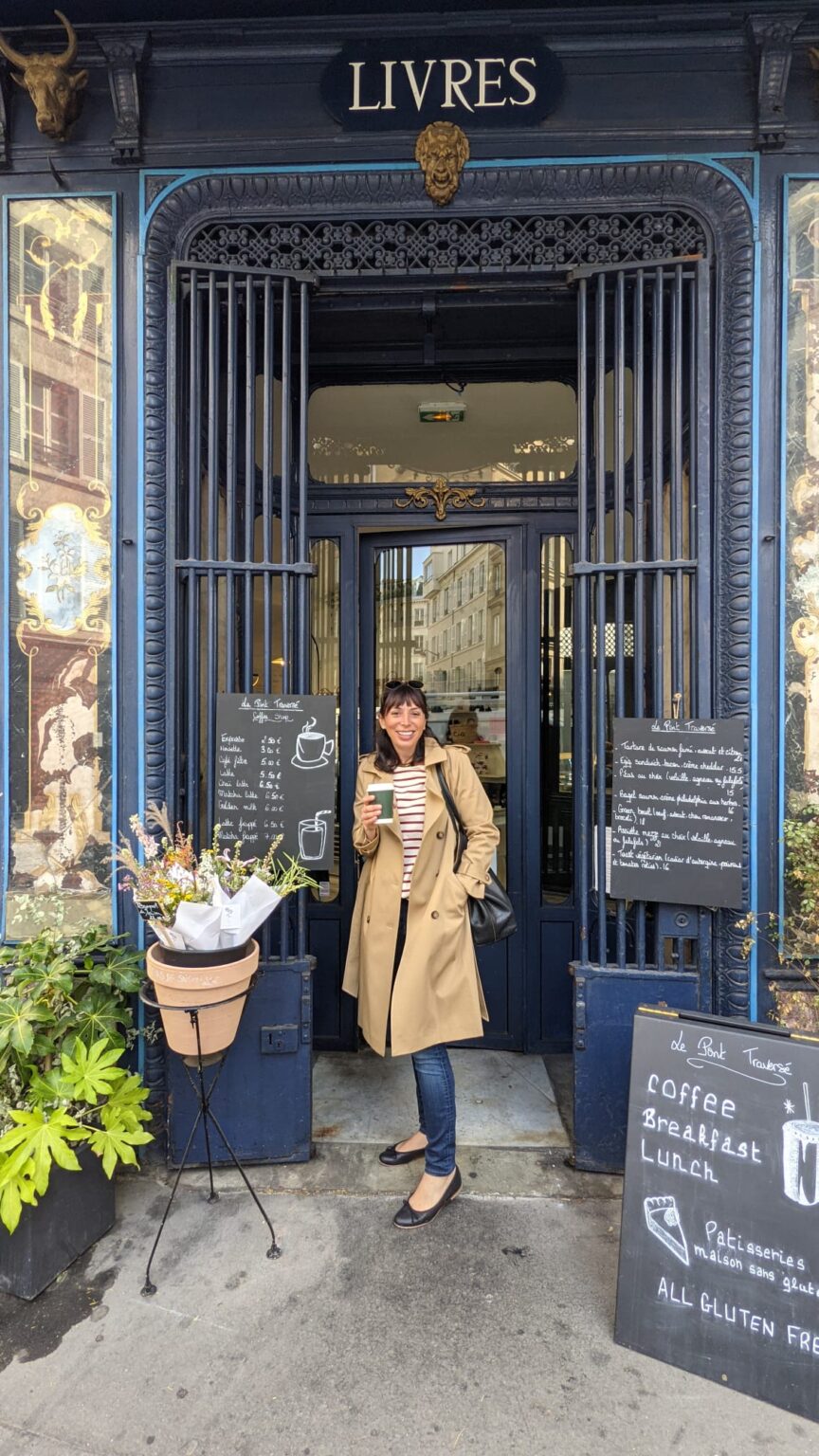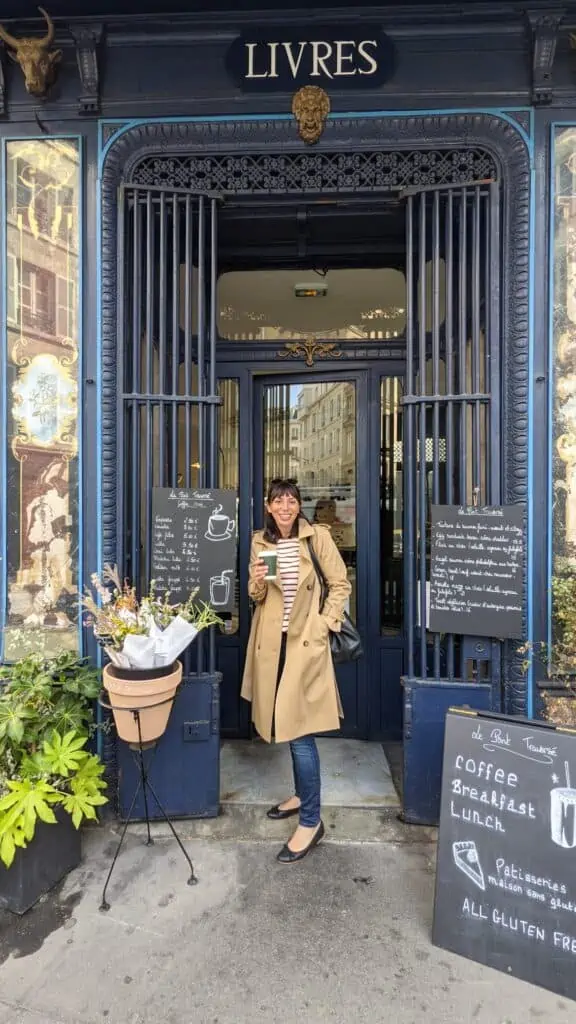 J.Crew also has an adorable trench coat with a hood that goes on sale from time to time. I would recommend waiting for a sale to snatch this one up.
White Sneakers
To a lot of people's surprise, you can wear sneakers in Paris! Leave your running shoes at home if you are thinking of wearing them to dinner. White sneakers are great for walking around Paris on short or long walks. Two favorites include these from Madewell that I swear by! They are usually on sale and you need to break them in before bringing them on a long trip. Also, these Jack sneakers from Sézane are a reader favorite.
Parisian Ballet Flats
Repetto is the classic French ballet flat that you will recognize. When I lived in Paris, it was the one thing I wanted for my birthday. They were expensive and my dad bought them as a birthday present. They are so delicate that they aren't great for walking as much as I was. I still own them, but they are tucked away in my closet.
When it comes to the Margaux flats I think they are a great alternative and look very similar but have a lot more structure and support to make them great walking shoes. You will see so many Parisian women walking around in a variety of ballet flats.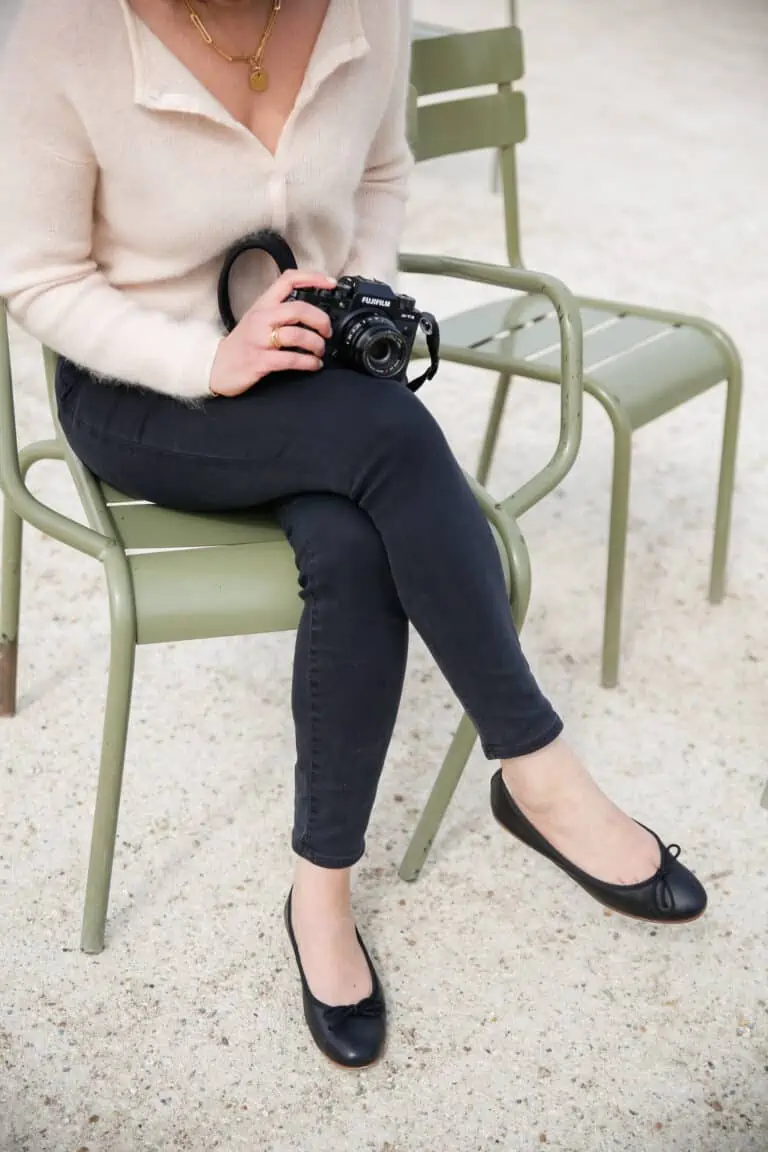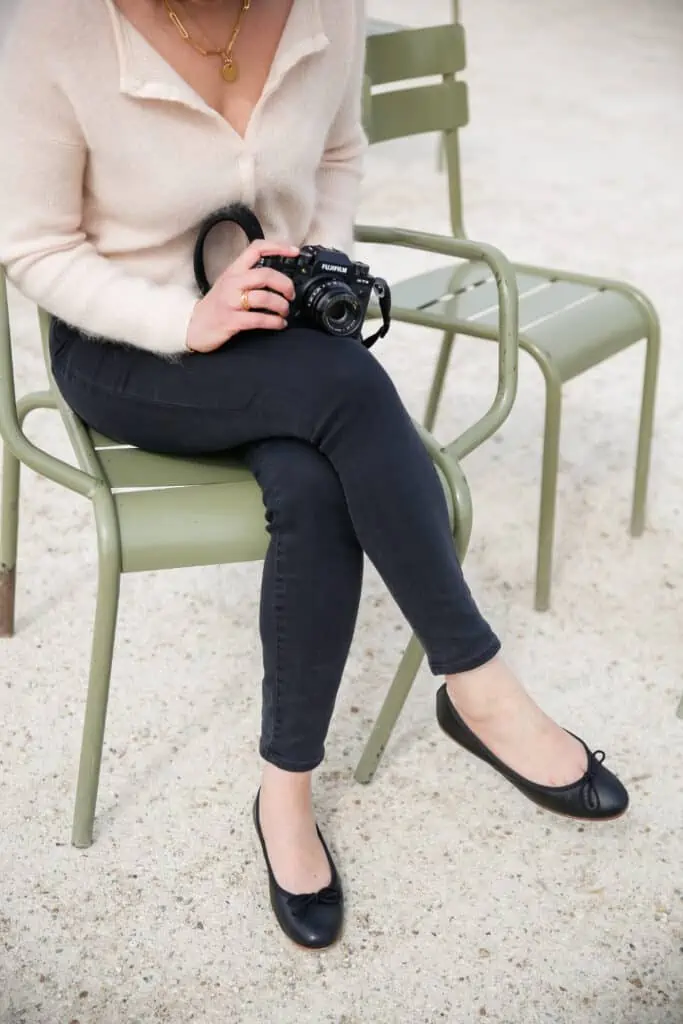 Blazer
A classic blue or navy blazer helps pull any look together. Dinner, drinks, or to the office. I love this one from J.Crew.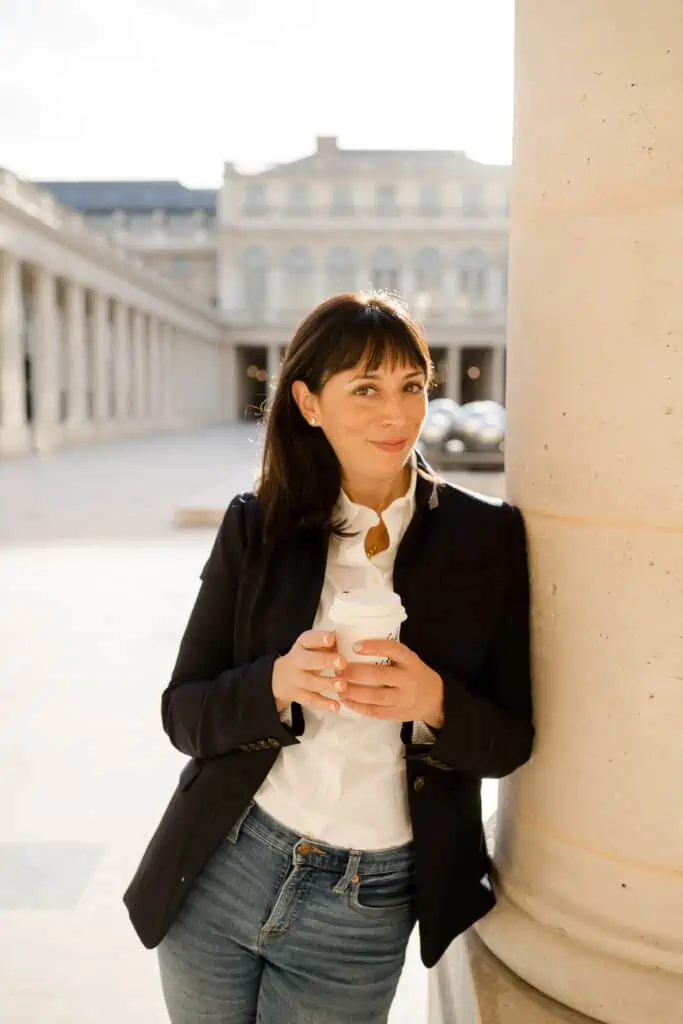 Parisian Red Lip
A classic red lip is a trend you will see over and over in Paris. There are so many shades of red, you have to find what looks best on your skin tone. I love the Sisley lip twists because they glide on smooth and they are easy to put on.
For spring/summer I love poppy and for the fall/winter I wear burgundy. I also really love their sheer rosewood new lip color that I use every excuse to wear. (It's a bit more pink than red)
French Market Bag
The markets happen year-round in France and shopping for them is part of the culture. It is helpful to have a market bag to reduce waste and transport your purchases to and from the market. I purchased mine in France but you can get yours online through Etsy.
This is a reader favorite. Just choose your preference on short or long straps.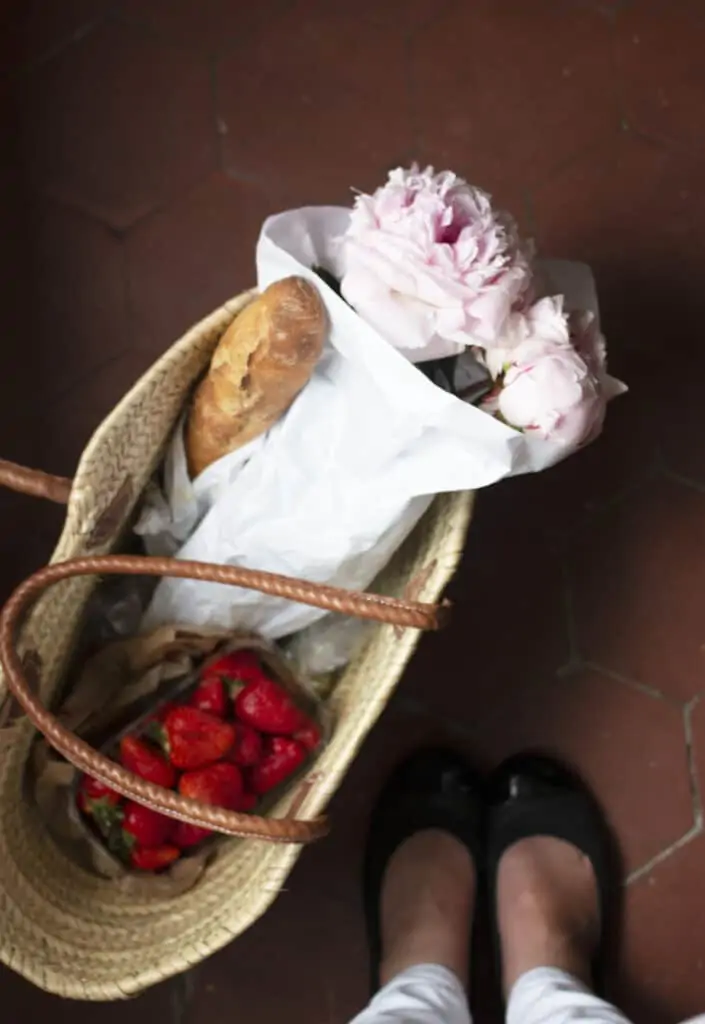 Crossbody Bag
Polène was a crowd favorite for crossbody bags during both Paris trips. I purchased mine as a gift to myself in October. I have worn it many times since. I needed an upgrade for nights out after not leaving the house in 2 years.
The Polène bag is an investment piece but I have gotten a ton of use out of it already. Another great crossbody is this one from Cuyana.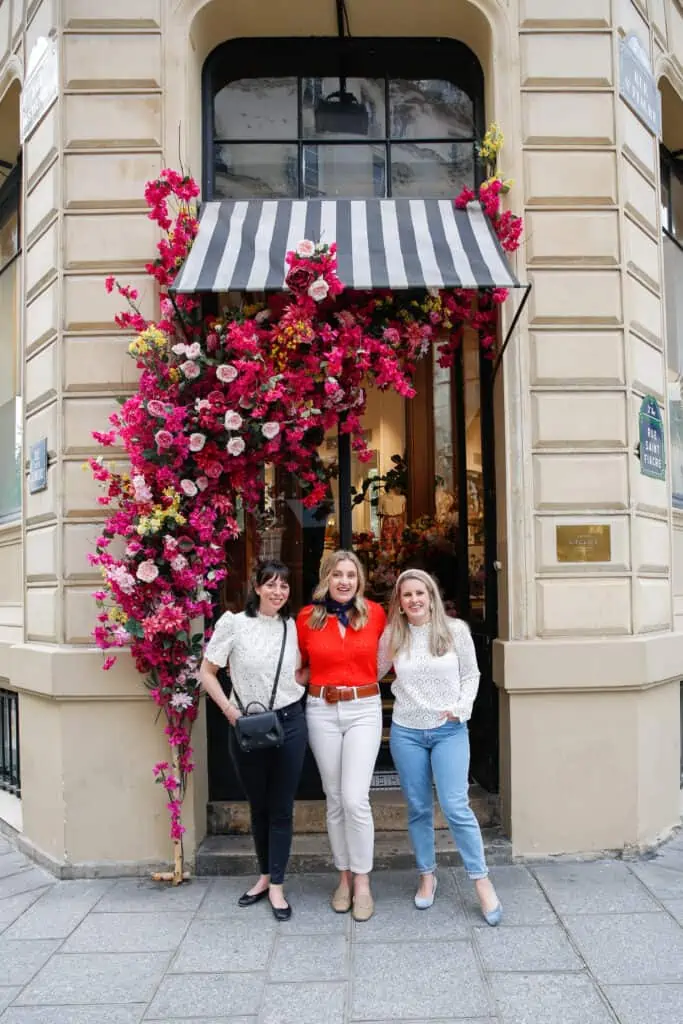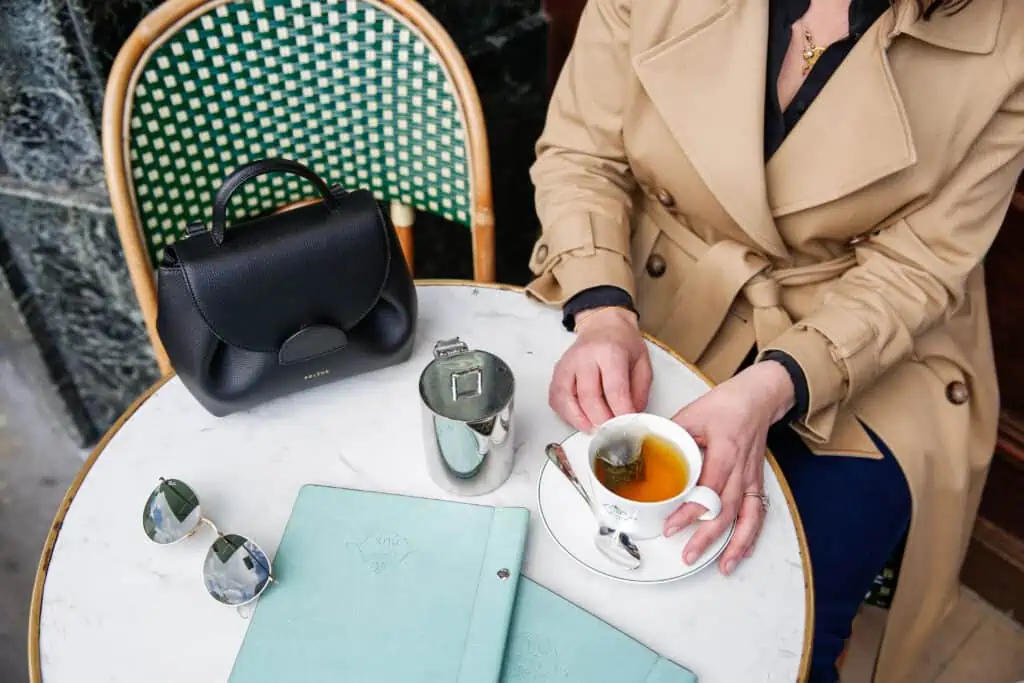 White Button Down
Make sure to have your white button-down pressed or laundered to look put together. Tuck it in or leave it out. This is a great staple under sweaters, a blazer, a leather jacket, a skirt, or on its own with a pair of jeans. I purchased mine from J.Crew, another classic piece I was wearing when I got engaged.
A classic white button-down is a classic Parisian wardrobe staple that can be worn with just about everything.
Straight Leg Jeans
I love a good skinny jean. But straight seems to be the trend right now. I recently purchased these Nico straight jeans from Hudson and love them. If you are looking for a straight jean, I can't recommend them enough. It is a big difference from your skinny jean so if it feels strange, I am right there with you.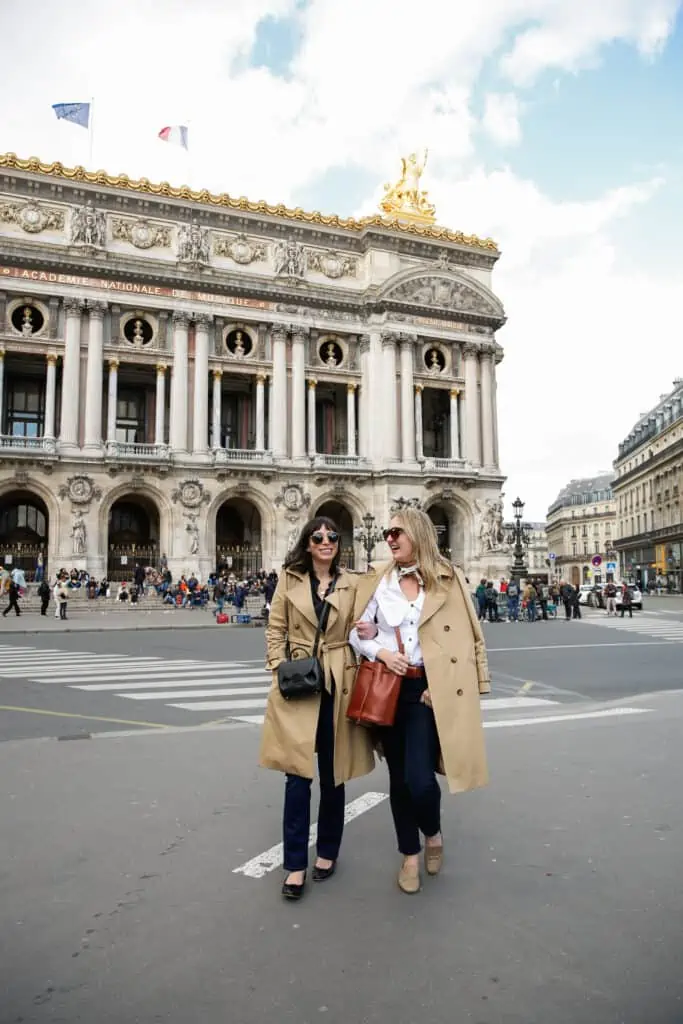 Marinère Striped Shirt
I have so many striped shirts it is a bit embarrassing. I love a good striped shirt. I purchased this shirt from Sézane last October in size small and have worn it so many times. I also purchased a Saint James striped shirt with my uncle in Paris years ago and it has held up so well. I wear it often. They are both investment pieces coming in around $100. If you follow the wash instructions, they will last you years.
You can always pick up a new striped shirt at Madewell and J.Crew that won't last as long but still be as cute! Yes, a striped shirt may seem a bit cliché for a Parisian but you will see so many French women wearing them.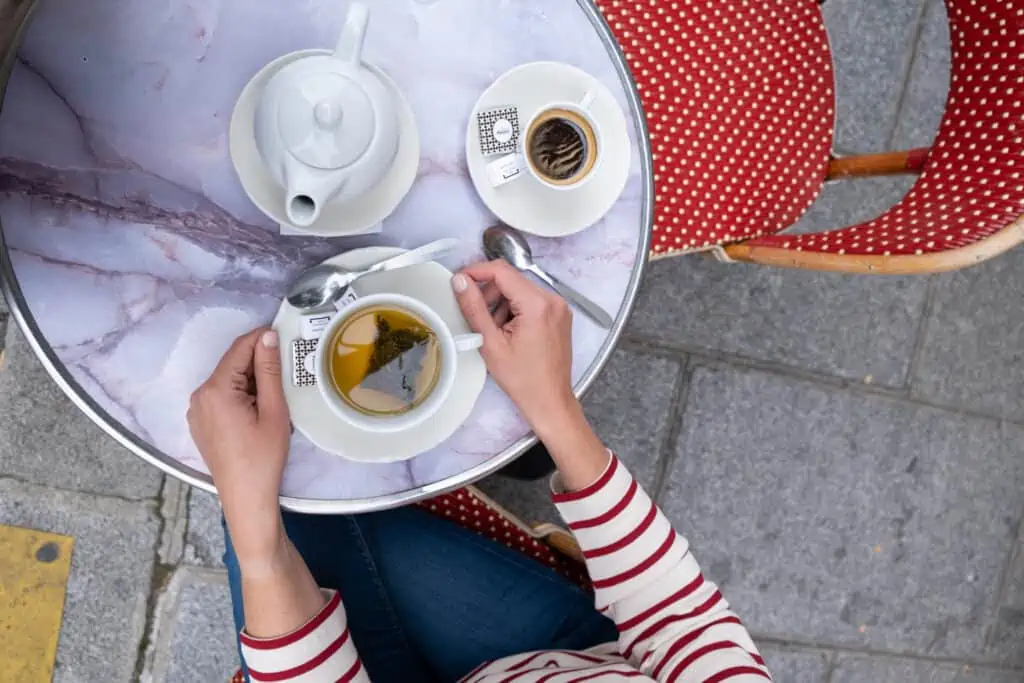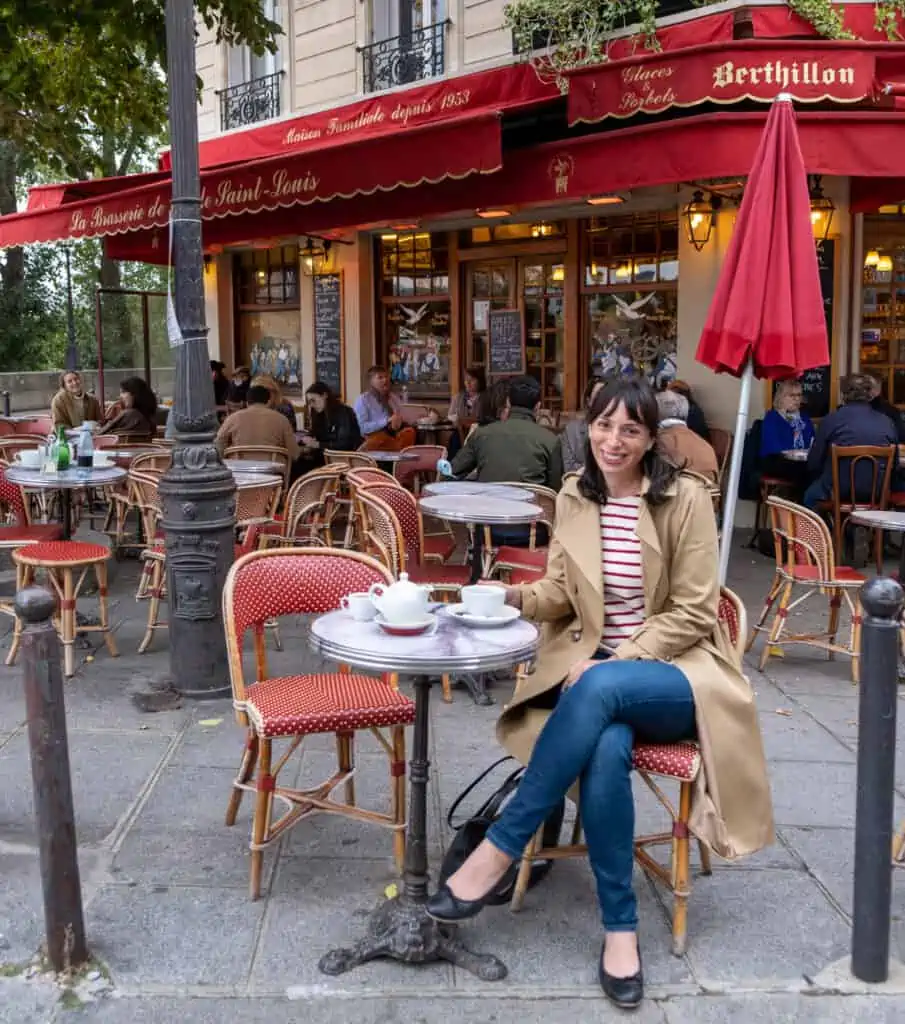 Little Black Dress
The perfect little black dress should be in every closet, pressed and ready to wear at any time. I bought this one from Sézane which is great for colder months. For warmer months, I own the Vic dress which I have worn so many times already and the weather is just turning warmer.
*This post includes affiliate links. I make a small commission off of items purchased from my links. Merci!