By Jenny Hughes
Like most everyone else right now, I'm at home more than I've ever been. And despite home being the place in the world where I'm most at ease, working from home is strange. The table where I used to start my day with a cup of coffee and finish it with a cup of tea has become my makeshift desk. I no longer have a commute to create a paranthesis around my work life, offsetting it from my personal life.
What's saving my sanity is my beautiful workspace. Having done my studies in France, worked at a French company, and been a lifelong Francophile, I made my home office (i.e., kitchen table) into a French-inspired happiness nook. Not all of my WFH supplies is French, some of it is inspired by France's style and decor trends, but all of it makes me happy — and excited to plan my next trip to Paris.
Desktop planner
I have a Ban.do Classic Planner that I adore, but after one day of working from home, I knew that I needed something that never went out of eyesight (it's just so easy to get distracted at home!). This Affaires du Jour desk notepad from Anthropologie has space to write down what's happening that week, your to-do list, and anything else that comes to mind. My to-do list often gets done over the course of a week, so it's great not to have to re-write it.
Coffee / tea mug
A good mug is essential. This Oui mug by Clare V., inspired by the South of France and Pablo Picasso, always brightens my mornings. Its slightly-smaller-than-a-usual-mug size is perfect because it keeps me from drinking too much and getting jittery. It's also dishwasher and microwave safe.
Photo frame
I have my favorite art prints and family photos hung up behind my kitchen table/desk so I can enjoy them while I work. Gold frames make them pop and add elegant accents to my apartment in a very French way.
Rhodia notepad
Made in France, Rhodia notepads come in many sizes, lined, gridded, or blank, on a spirl or staplebound. All are micro-perforated for easy page removal and use high-grade Clairefontaine Vellum paper. (Note: Clairefontaine Vellum paper isn't made from animal hide like other vellum paper is.) Once you use Rhodia, you won't go back. My favorite is the No. 18 graph paper notepad, but the lined notebook is good too.
Pens, black & colorful
As an editor and writer I'm very particular about my pens. Bic pens are my favorite, and they bring back good memories from classes at the Sorbonne (it's a French brand!). The Extra Fine 0.5mm G2 Premium Gel Roller pens are my obsession. They have a cushioned grip, fine tip, and quickdrying ink; plus they're refillable.
Also, get yourself a multi-color set of pens. I have Bic's Cristal Ballpoint pens, which I use to color-code my notes (blue for meetings, green for to-do lists, etc.) and to keep note-taking from getting boring. The Cristal Ballpoint pens are especially fun because the large nib of 1.6mm makes the pen nice for modern calligraphy practice.
Pen & pencil cup
I hate a messy workspace. This gold pencil cup is the one I have; it can hold a bunch of pens and pencils and won't tip over. Simple gold accents were all over French design stores when I was last in Paris.
Scented candle
When it comes to candles I'm usually quite cheap (TJ Maxx all the way!), but I'll splurge on a Diptyque. The iconic Made-in-France brand makes a divine rose-scented candle. The whole room fills with the nicest floral scent that lingers for hours.
Vase for flowers
Fresh flowers will always brighten a space, and they remind me of the flower sellers at every weekend marché in France. The vases most commonly spotted at French home & decor stores are simple, colored-glass vases, like these Apothecary Jar vases from Anthropologie. It's like something you'd find at a marché aux puces (flea market).
Hand lotion
No one likes dry hands. L'Occitane's Shea Butter Hand Cream is ultra-nourishing and absorbent, and it doesn't leave my hands feeling greasy.
Scissors
Lengthy CVS receipts, pretty magazine pages, packages from Amazon — I need scissors on a daily basis. My favorite are the rose gold-plated iron ones from Anthropologie. They're not French, but they have that clean and elegant look that many French-made items have (and they're sharp). Unlike my other scissors, which I keep in a drawer, I keep these out on my kitchen table/desk since they're so beautiful they're basically decor.
Pillow
I don't have a desk chair, so I need a pillow for my lower back. This one from Sézane is great because it's soft, just the right size, and decorated with cute Breton stripes.
Reusable water bottle
The French are very eco-conscious, which makes a reusable water bottle essential. (And if I don't have a water bottle with me, I forget to drink water.) S'well is the way to go, but not the usual tall bottle with the skinny neck. I love S'well's traveler size because you can put regular-sized ice in it, and you can use it for hot drinks.
Notebook / journal
Working from home is surprisingly stressful; it's nice to take a break and journal. Ines de la Fressange makes a notebook that I keep at my desk during the day for this purpose. The hard cover and inside pocket of the back are great features, and it lays flat when you open it. It's available in red and blue.
Catchall dish
My catchall dish from Merci Concept Store looks very close to this one from West Elm. I've seen this style of trinket dish with organic black and white patterns in Paris stores like Fleux and Boutique Les Fleurs as well. In my catchall I keep gemstones, my AirPods, and anything else small that makes my kitchen table/desk messy.
Stationery
Nothing is nicer than snail mail. After an especially long day of looking at my computer, I like to write a letter. Writing a letter helps me stay in contact with people (important while we're all trapped inside!) and detox from my computer. I love this set from Anthropologie with cards that say "Bonjour" and "Merci." Send someone you love a note — it'll make their day.
Jenny Hughes has also written Essential Cafe Etiquette for Paris and Boulangerie Etiquette for Paris.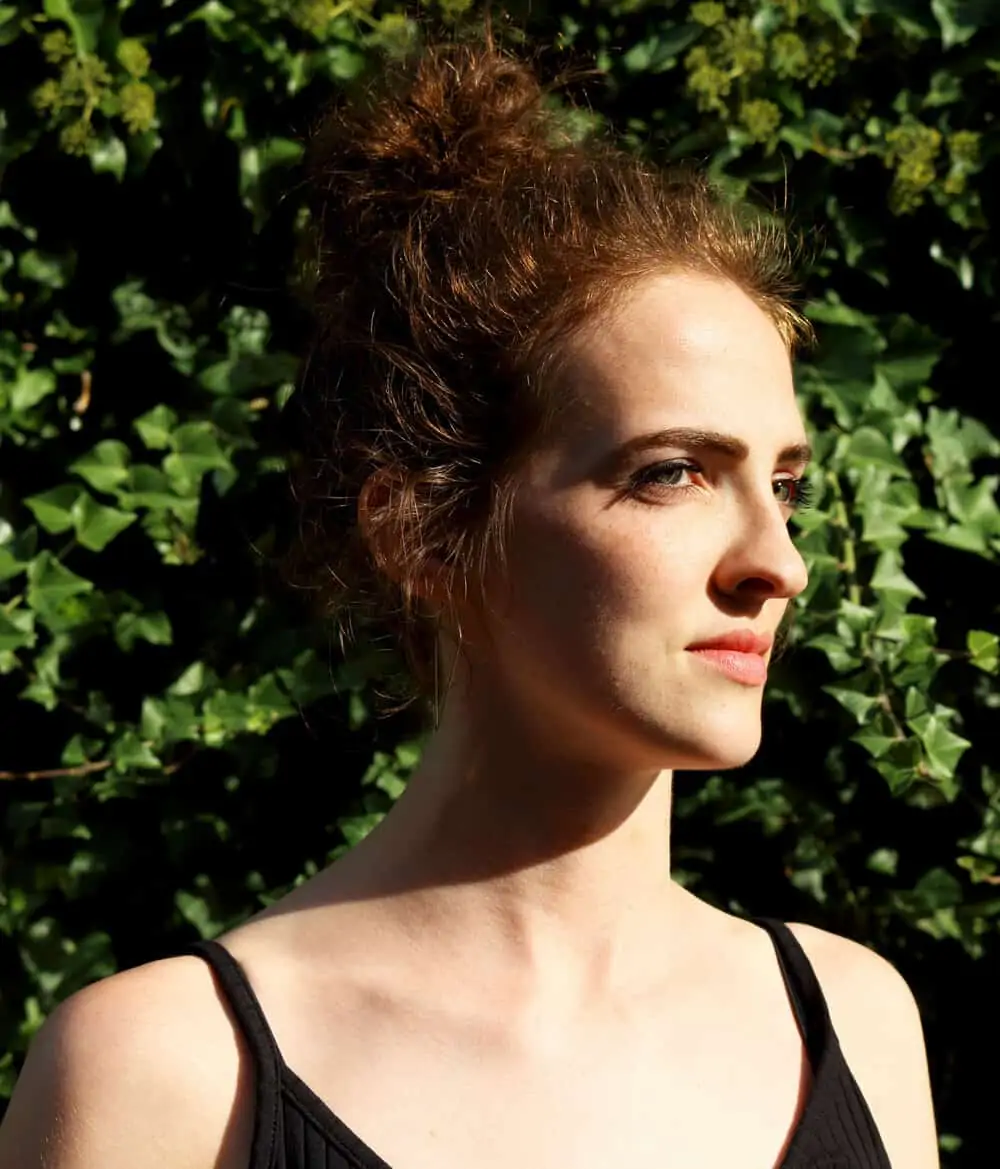 Jenny Hughes
Jenny Hughes is an American with a passion for traveling, crafting, and plants. Though she initially took French in middle school because Spanish was out of the question (she can't roll her R's), she quickly fell in love with the language and culture, rough edges and all. In her 9-to-5, she has worked as an editor and digital marketing manager, mostly recently at the website Frenchly. Though her heart is in the Midwest, Jenny currently resides in Connecticut (the fifth state she has lived in) with her boyfriend and way too many plants. Check out her professional website or follow her on Instagram.