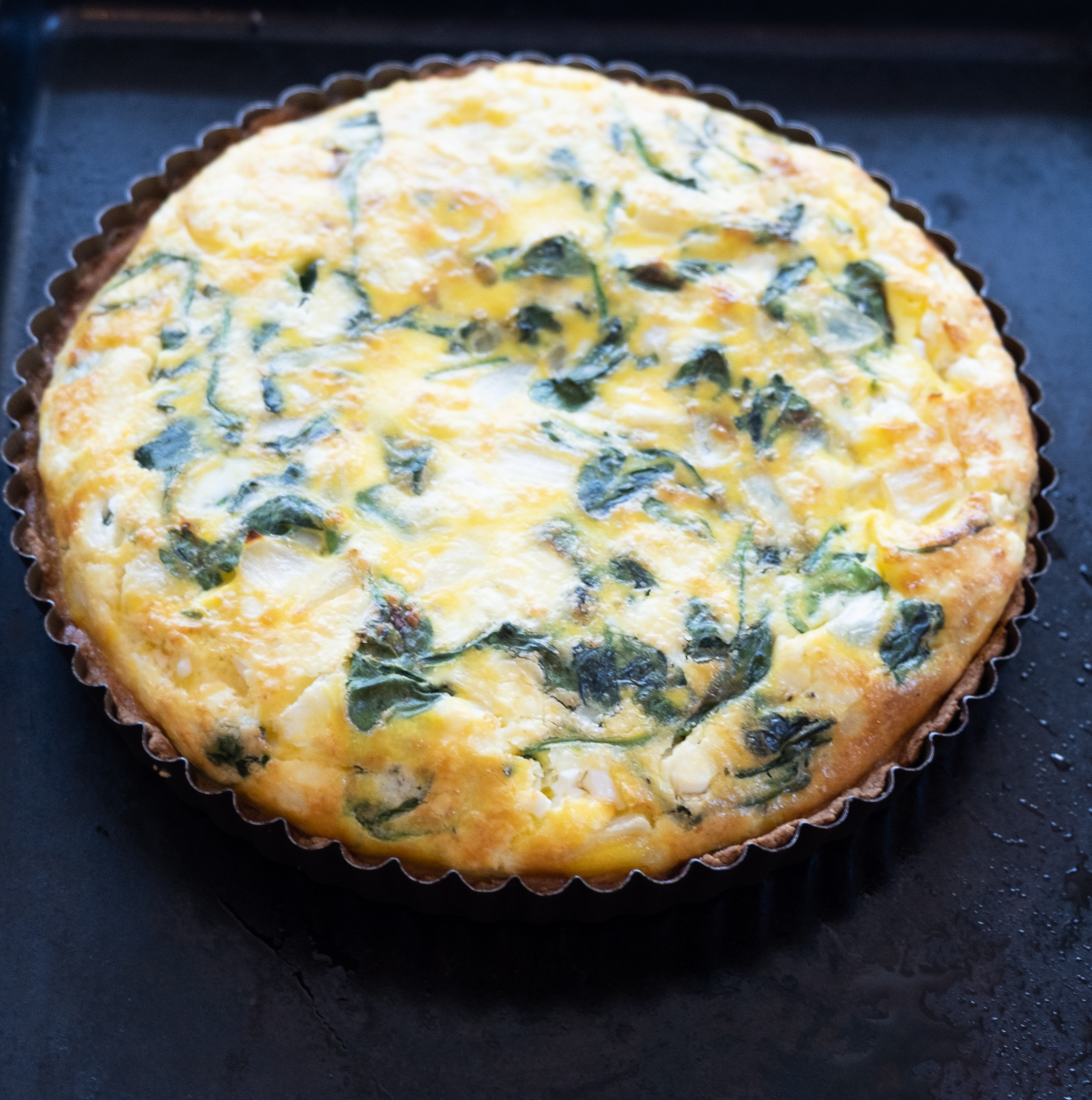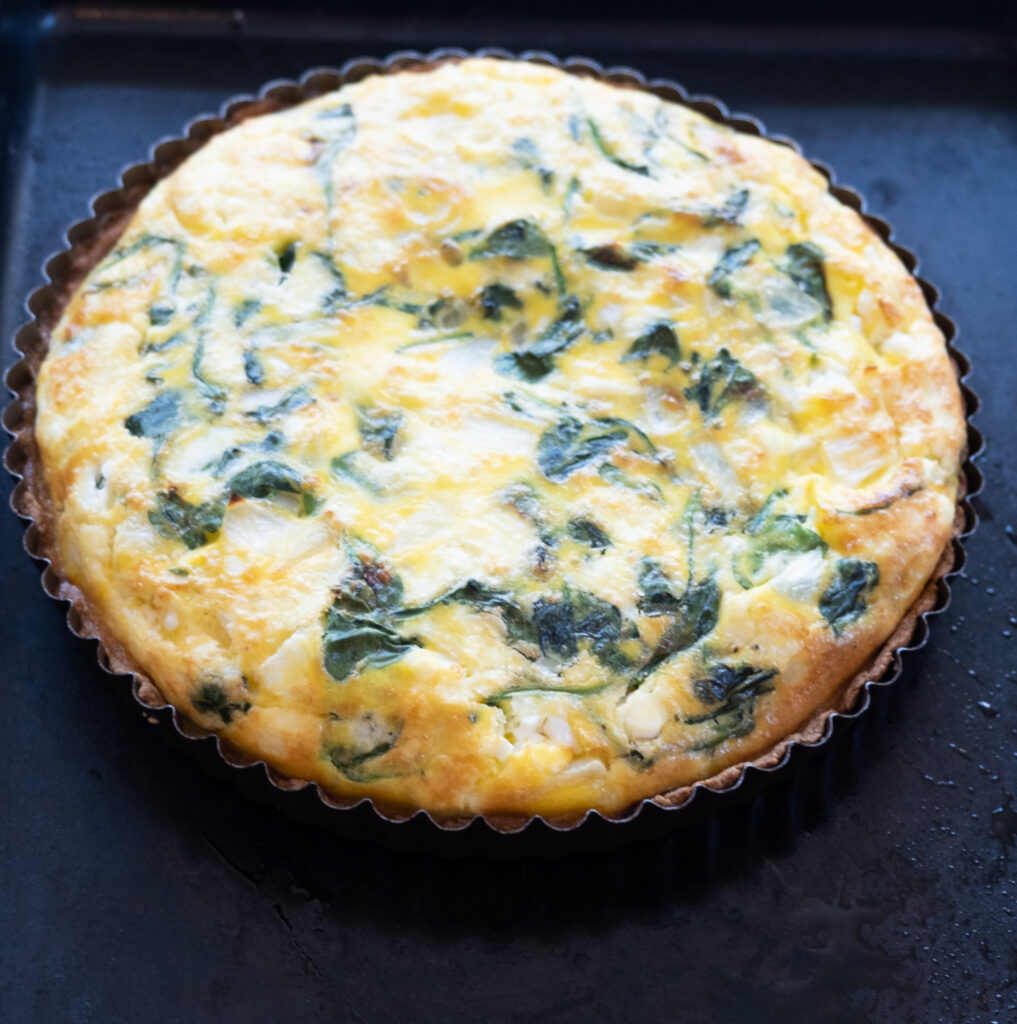 Quiche Recipe
Quiche is one of the most requested things I get from my fiancé to make. I don't think I had many quiches in my life before I met him. I typically associate quiche with ham or bacon so I avoided them.
There was a boulangerie I stayed close to in Paris who had a wide variety of types of quiche. At lunchtime, there would be platters full of quiche to choose from. You can put anything you wish inside them! At home, we eat a lot of spinach, this quiche is a simple quiche, feta, and onion. I served it with a mixed greens salad with a classic French vinaigrette dressing on top.
What you will need to make this recipe: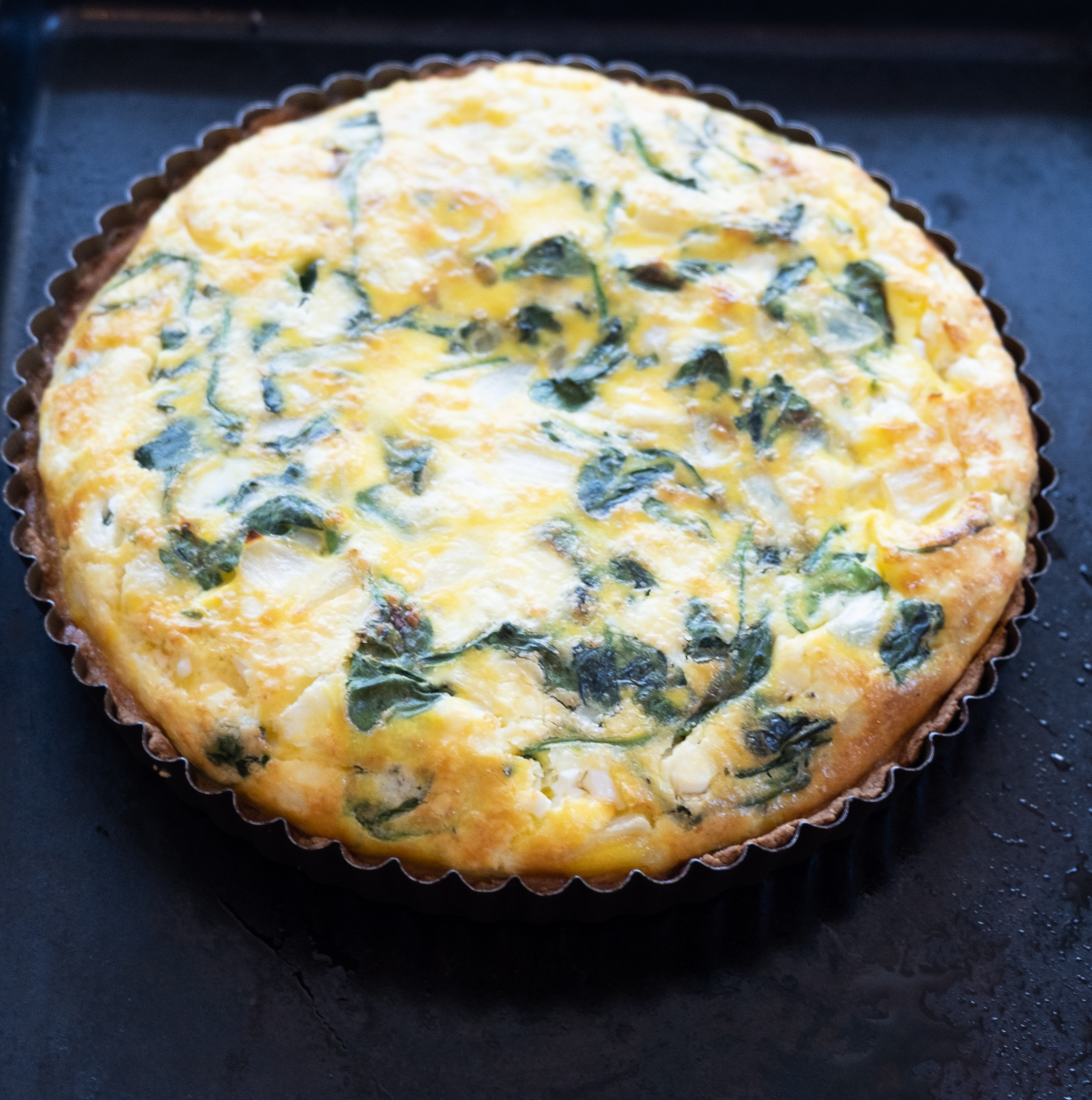 Simple Quiche Recipe
8

eggs

1

cooking spray

1

splash of milk (your choice)

1/4

cup

onions

1

cup

spinach

6

oz

feta or cheese of your choice

1

pie crust
Spray quiche pan with cooking spray.

Fit pie crust into quiche pan and pinch to sides

Sauté onions and spinach until cooked with a tiny bit of olive oil or olive oil spray

Crack eggs and scramble with salt and pepper

Layer ingredients and egg mixture in pie crust

Bake at 350 for 30 minutes until golden brown and fully cooked
Cook the vegetables before mixing with the eggs and milk. I like to layer the vegetable mixture with eggs and cheese.