Links I Love Week 11
This week, I wrapped up the first edits of The Paris Guide. We officially have a launch date and are working on the final details. I aim to have it available for sale for anyone traveling to Paris this spring. If you want to get your name on the launch list, (trust me, you do), you can sign up here.
My cabinet arrived last Sunday, and now our kitchen has a whole new look. The corner that houses our table and cabinet is one of my favorite spots in our home. I can't wait for spring days filled with sunshine.
While I work on Sunday's links, I am making banana bread with this beautiful loaf pan I bought last year. The perfect weekend treat. I always love a little something sweet with my coffee or tea in the morning.
Grab your coffee and croissants (or banana bread) and join me this week's links I love. It's a good one!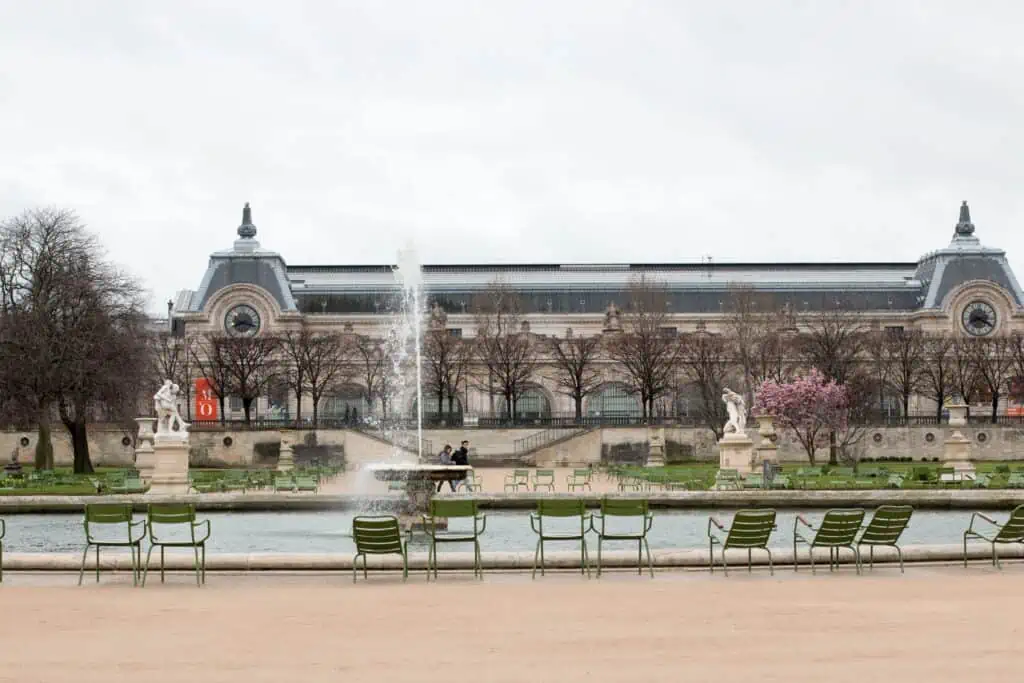 Links I Love Week 11
Studio McGee wrote this beautiful post on inspiring women for International Women's Day
One of my favorite quotes from Vivi et Margot "There is a beautiful line in Life is Beautiful where Shea says, "Goals are better imagined and conquered with someone by your side cheering you on." When I started Vivi et Margot, it was a small business run out of my living room with just my husband by my side. He's my greatest supporter and is always cheering me on. As my business has grown, I've carefully selected my team and gathered people around me who support me, share my vision, enhance my ideas and bring strengths to my weaknesses. It's truly magic going from having one cheerleader to a full squad right by my side. Friends lift us up and partners hold us up, but a team will push you harder and catch you if you fall."
A cathedral of sound highlighting the acoustics of Notre Dame read this with the sound on—one of the week's best articles. I had the opportunity to have a private tour of Notre Dame in March 2019, just a month before the fire. There were just a handful of people in the cathedral at night, which was a magical experience. I can't wait to get back again when the construction is completed. Via NYT
Notre Dame finally has a reopening date via Afar
Inside Christian Loubiton's Paris Penthouse via Elle Decor
From Paris to the Cote D'Azure, immigrant women are leading France's creative scene via CN Traveler
Sézane's lookbook for spring. I haven't loved the first couple of collections of the year, but this one looks promising! There are a few items I want to order including this dress in both red and cream.
Does eye cream actually work? Via The Atlantic
10 essentials for a spring capsule wardrobe, according to Vogue
Cuyana's zippered tote is back! I had the top zip tote for years which they discontinued. They relaunched a different shape and design. I love how you can add the system flap tote and other accessories similar to the system tote bag.
If you are in Chicago, a great place to donate books is Open Books, shared by another reader. We recently cleared out our bookshelves for a different piece, and I purged a lot of books. I will be donating my books here. You can use one of their drop-off locations or schedule a pickup.
We are still looking for a floor mirror for our hallway, and I am crushing on this one and waiting for it to go on sale.
My new loafers arrived this week, and I love them! They fit great I got an 8.5, my usual size. I can't wait to take them to Paris this spring. You can use this code for $50 off.
Tips for taking kids to an art museum. This may require an email subscription and is free to subscribe.
A new French restaurant has opened in Miami. Adding this to my list next time I visit my family. I also want to try the croissants!
A casual guide to shopping in Paris via NYT
The Caudalie spring sale is coming soon. Add your favorites to your cart, and make sure to sign up for their emails, so you don't miss the sale. We buy this cleanser in bulk and need to stock up.
The power of nostalgia via The Atlantic
The best trench coats for spring, including petite and plus-size options
The coffee bar continues to be modified. My husband loves drip; I prefer espresso drinks. This grinder (which was a wedding gift) can be used with both machines, so I am leaning toward the Babino. We love the grinder!
My Sunday plans include a date night with Stanley Tucci and Ina. You can see the trailer here.
I cleared my bookshelves over the weekend to make room in our house. Some are to be donated, and some I cannot part with. I was asked to link my bookshelf and all the books I did here.
Hotel Dame Des Arts is one of the newest hotels to open in Paris. Expect a handful of others to follow, opening later this year (more on that soon!)
7 French crime shows to walk on Netflix via Frenchly
This is such a fun platter for entertaining. We have a similar one, and I love the simplicity of the blue and white in this one.
I am crushing on this new sage color from Boll and Branch for a spring refresh to the bedroom.
This week's best sellers include two fabulous dresses for spring/summer.
The secret to satisfying salads? Just ask the French via Wall Street Journal.
The 24 Best Bars in Paris according to CN Traveler. I am adding some of these to my list
I discovered this 4-star budget-friendly hotel while researching for an upcoming trip. It gets excellent reviews. This might be a great option if you are looking for a budget-friendly hotel in Paris.
What happens to your body when you are on a long-haul flight via CNN
I purchased this A-line dress in navy for Paris in April.
Sheertex tights are having a warehouse sale. I have raved about these tights for years. They hold up well and don't snag, which is a huge plus. Also, tights are a massive trend in Paris, so stock up now.
Bookmarking this noodle recipe for later this week. I need to get scallions at the grocery.
Tech is allowing businesses to overcharge you in tips. Have you ever been prompted to tip on the strangest services? It's happening more and more. Via NYT
Lost your passport? Here is how to get a new one quickly via Afar
P.S. Don't miss a blog post!
Sign up to get Links I Love delivered to your inbox every Sunday.
Supporting The Print Shop helps bring valuable free content to your weekly inboxes.
*This post includes affiliate links. I make a small commission off items purchased through my links at no cost. Merci!