My love of sweet potatoes and healthy alternatives continues with this delicious kale Caesar salad and sweet potato fries. At the start of this year, I made some healthy switches to my diet including regular potatoes to sweet potatoes. I wasn't a big fan before, but now I love their sweet taste and when you crisp them up in the oven, they are addicting. (just see my sweet potato quiche recipe)
I found this recipe via Pinch of Yum and this is now a lunch/dinner staple at home.
The recipe I found adds sliced avocado on top of the Caesar, I included a protein instead. You could also do salmon or shrimp. I try to keep the grilled chicken in the fridge weekly as part of my meal prep to use on top of salads, on the side of pasta, or a quick quesadilla for lunch.
I highly recommend starting the sweet potatoes first. These will take the longest. I just toss them with a tablespoon of olive oil and bake until crispy at around 400/425. I started using this baking mat for cookies and now I use it for just about everything. It makes life so much easier to clean up.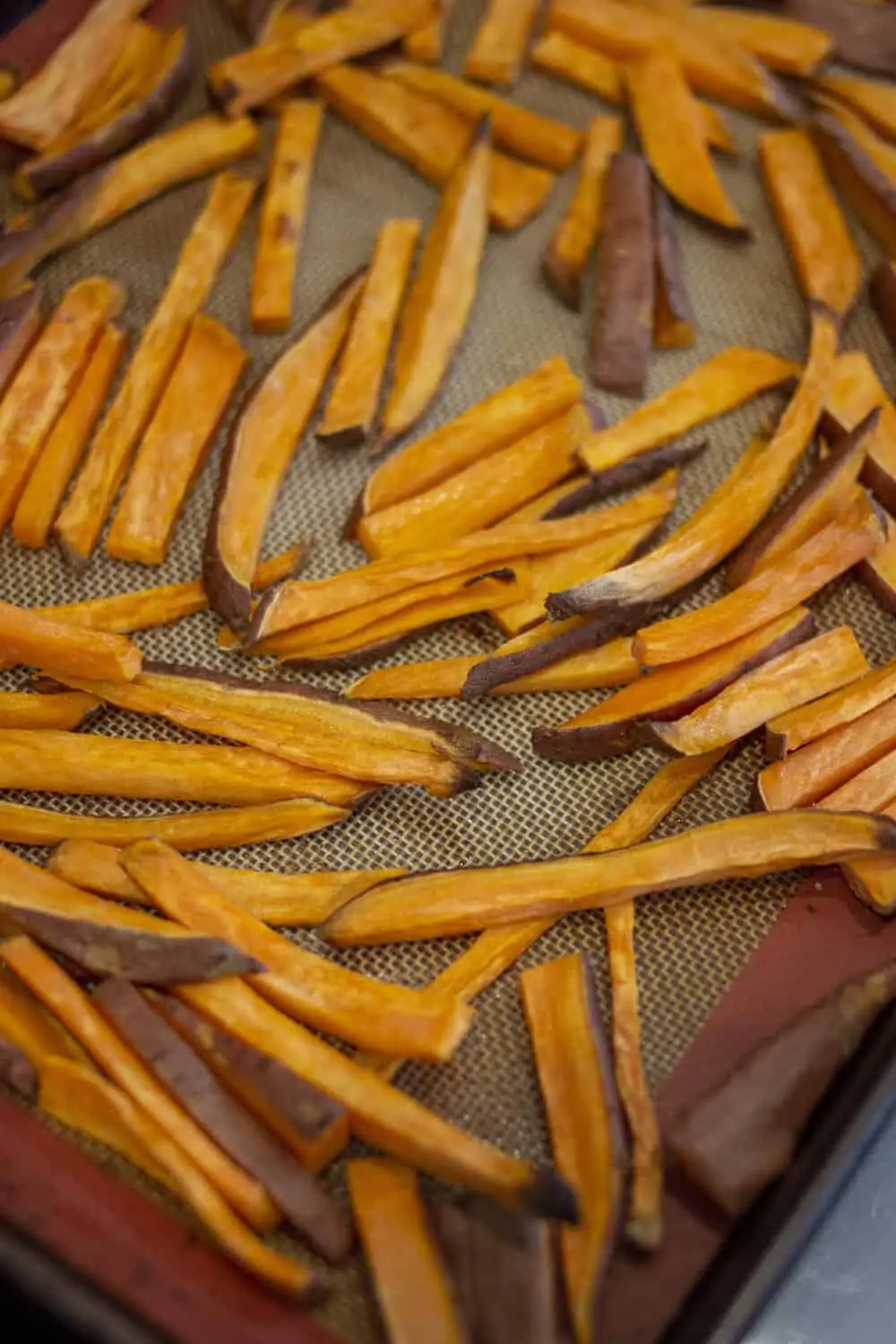 For a little salty flavor, I like to add a little fresh shredded parmesan to the top of the kale salad. The recipe calls for mayonnaise but you can sub greek yogurt. This is what I use for my dressing. The dressing comes together quickly in my mini Cuisinart and I keep it in the fridge all week. Feel free to adjust the lemon/garlic ratio to your palate.

For the recipe, you can see it at Pinch of Yum.
If you make this recipe, I would love to hear how you enjoyed it!
*This post includes affiliate links. I make a small commission (at no cost to you) for items purchased from my links. Merci!