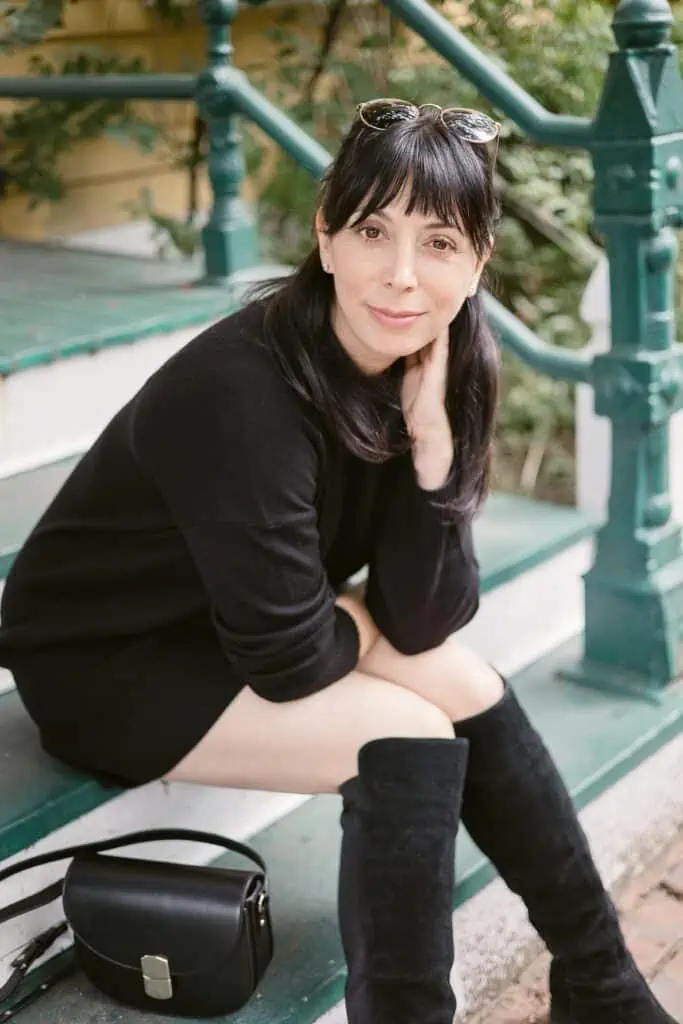 5 Ways to Style an Over The Knee Boot
For years, I have been raving about my Blondo boots. They are comfortable and stylish, and they are waterproof. I have packed them for Paris every fall and winter, and they have held up year after year. There are so many options when it comes to how to wear them. This post includes five ways to style over-the-knee boots. You will want to invest in Blondos after reading this post. This is one of the best-selling items year after year from blog readers. I would love to know how you style your Blondos or if you have other favorite over-the-knee boots in your wardrobe.

Over – The – Knee Boots with a Dress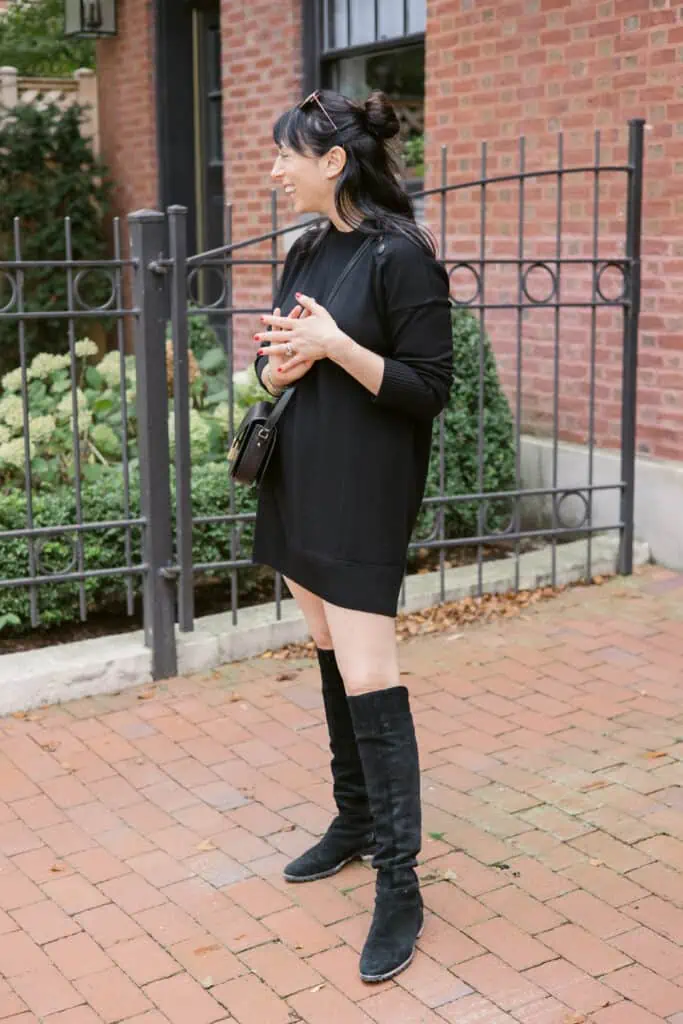 This is a classic way to wear the Blondo boots. It is also so easy to throw on with a dress and go out to dinner on a date or with friends. You can wear them with or without tights. When the weather is decent enough, I prefer to wear the boots with a sock as an added layer and no tights.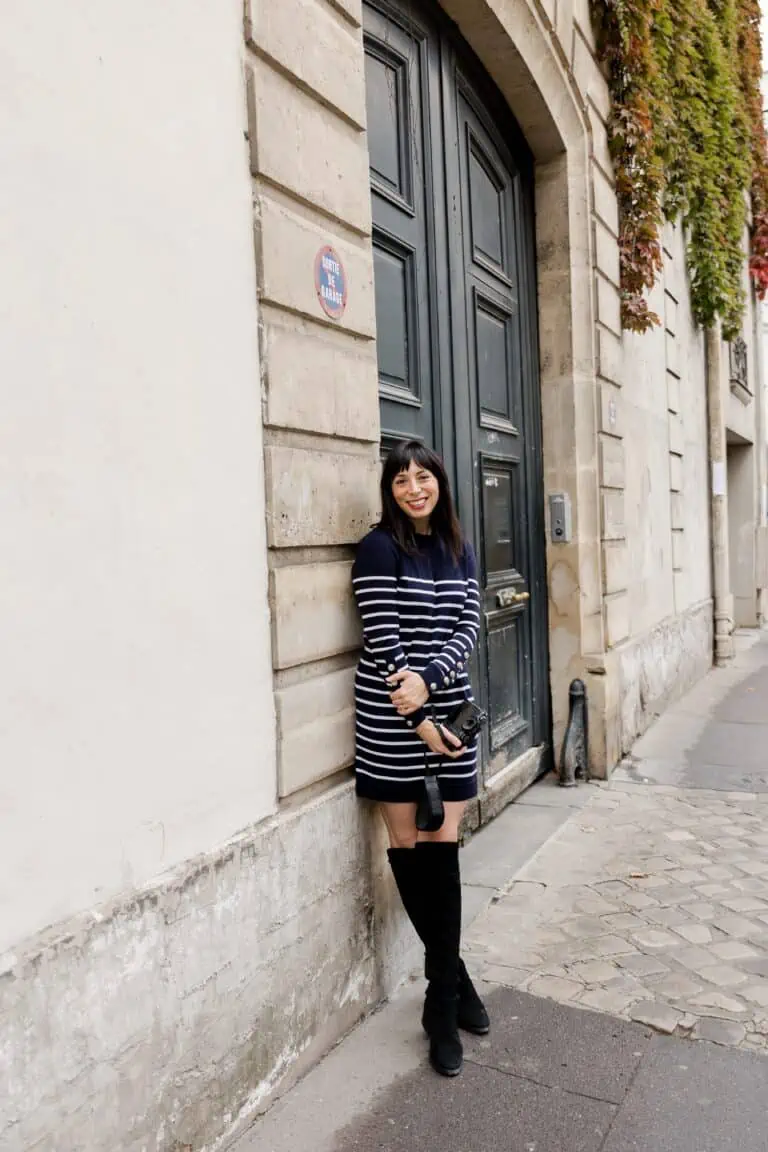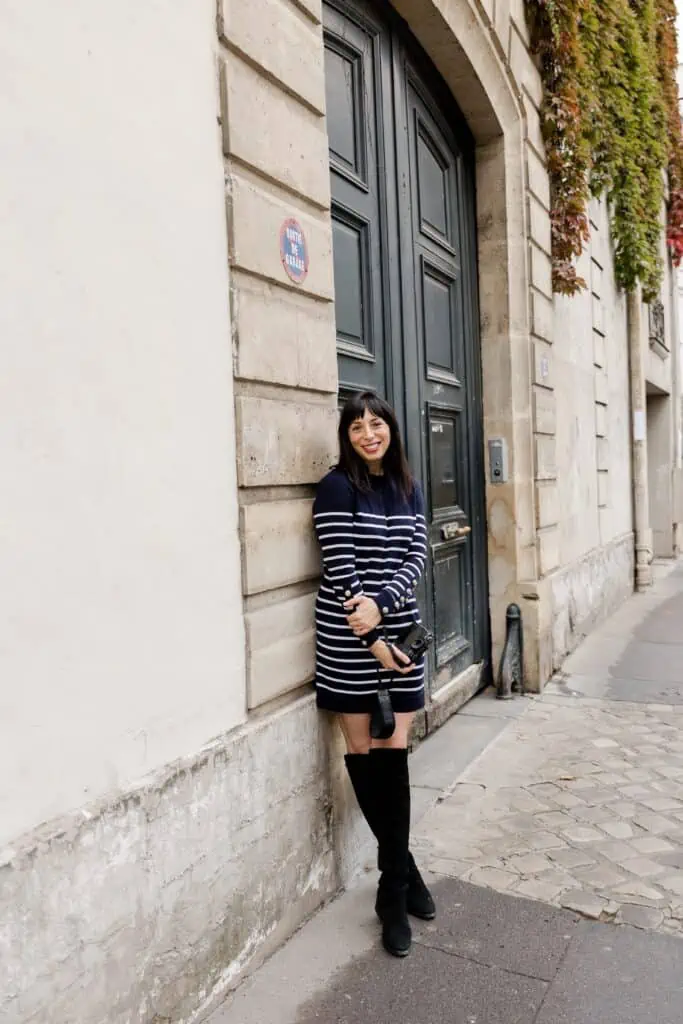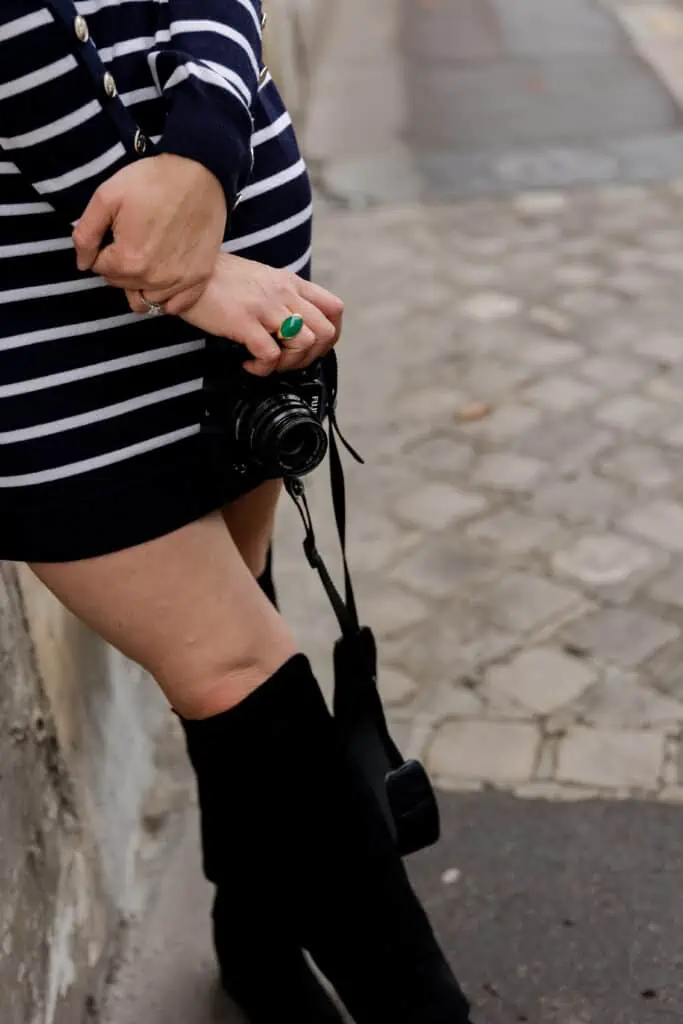 When I say I have been wearing them for years, this photo proves it.
How to Style Over-The-Knee Boots
Style Over The Knee Boots with a Trench Coat
I love a good trench coat, which may be one of the most worn items in my closet after my Blondo boots. They pair very well together and are great for a rainy day in Paris.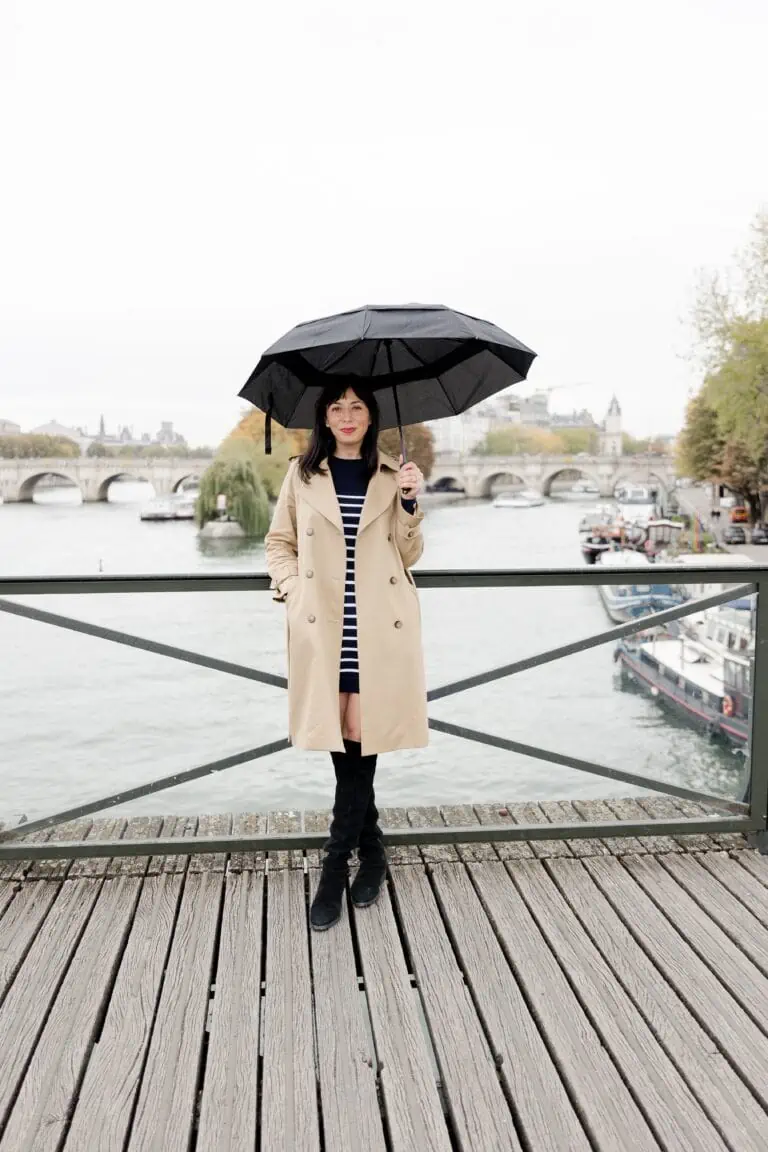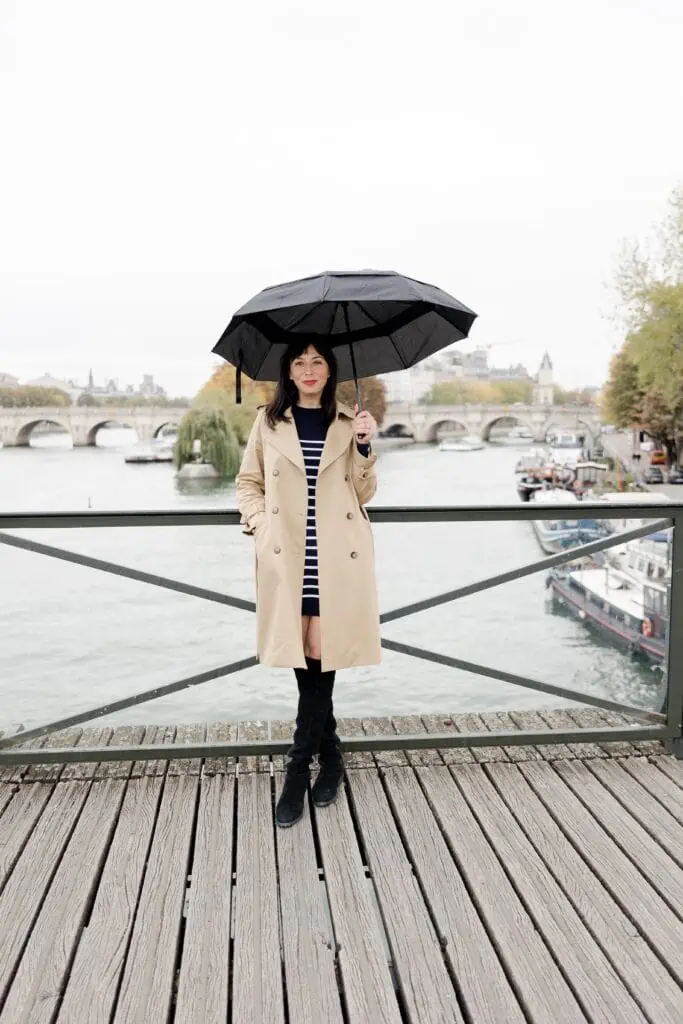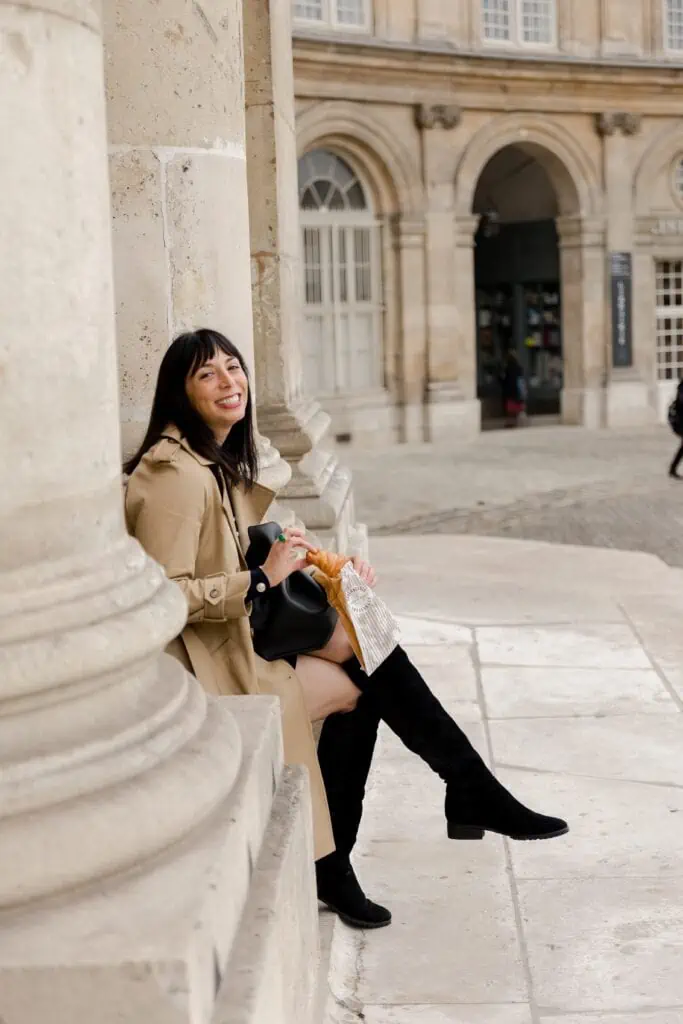 How to Style Over The Knee Boots with Tights
Tights were the look in Paris. I saw them on so many Parisian women on repeat with skirts, dresses, and shorts. Shorts and tights were probably the most popular look I saw in Paris this fall. Many places offer tights. I usually buy mine at Calzedonia as a souvenir from Paris. Pair these with your over-the-knee boots and a skirt or dress; you will fit right in as a Parisian.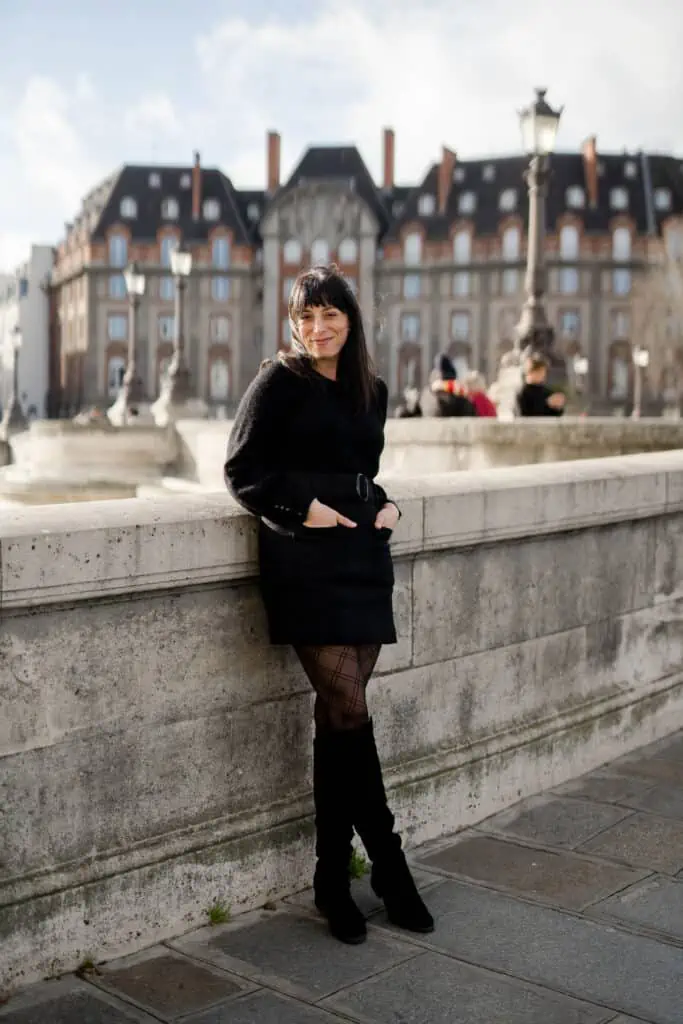 How to Style Over The Knee Boots with a Skirt
I love throwing on a dress, but lately, I have been leaning towards skirts. This skirt from Sézane has been on repeat lately, and I find many places to wear it. You can throw on a sweater or button-down shirt with it or a blazer over a blouse.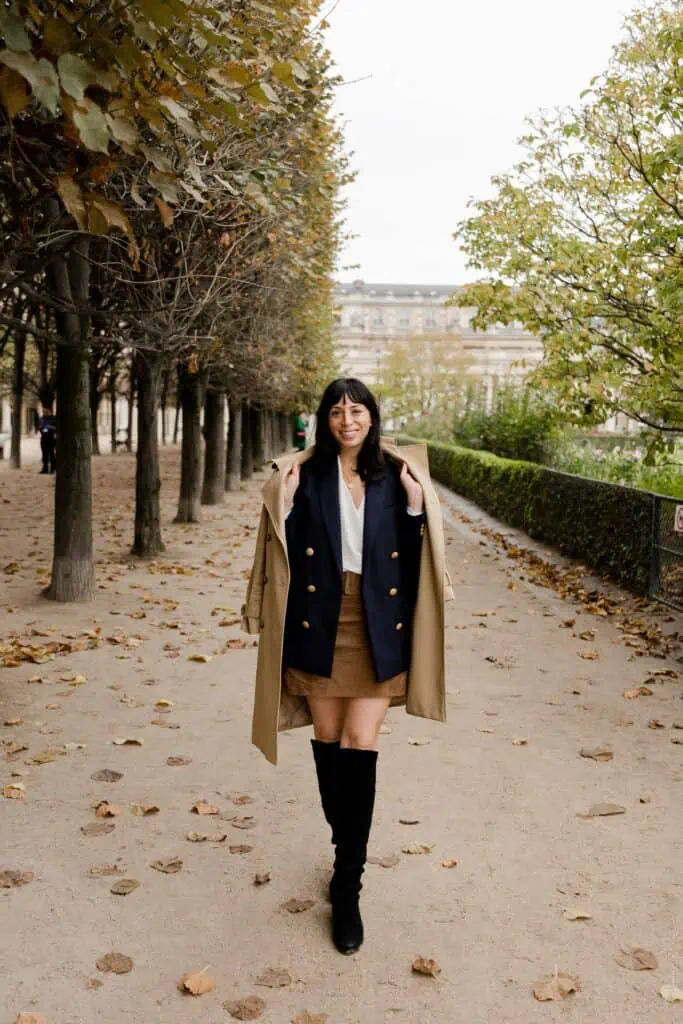 How to Style Over The Knee Boots with Jeans
Jeans and boots are my uniform as the weather gets colder in Chicago. Pair a sweater, button-down shirt, or blouse with jeans and boots. Add a layer as a jacket, scarf, and hat.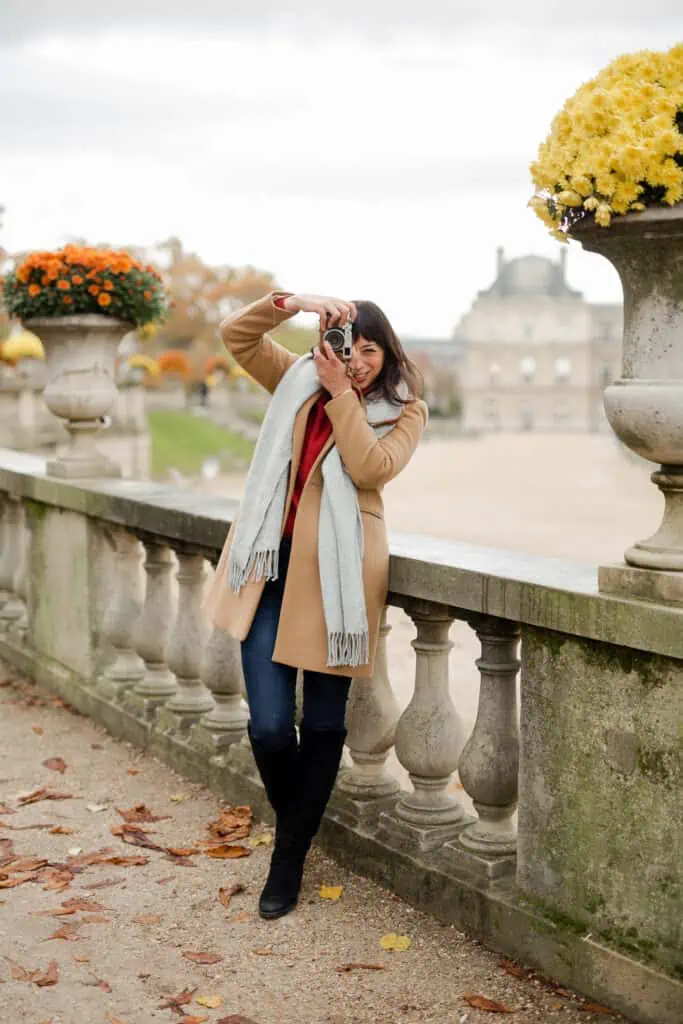 Blondo Boot Details
My pair of Blondo boots are the suede black option. I also bought them in brown suede. You can purchase them in leather as well and run under $300!

They also make some adorable booties and flats, which I will link below if the over-the-knee boot isn't your style. There is no zipper to pull them on, so the Chelsea boots may work better if you have larger calves.

Photos of me by Katie Donnelly and her team, Zoe and Magda. Also, Yulia Sribna.
This post includes affiliate links. I make a small commission off of items purchased through my links. Merci!