Links I Love Week 46
Life has been nonstop since arriving home from Florida. It is my busy season for the next month. This year, in particular, I don't feel like I ever had a slow moment. The Paris Guide printed has shipped! Some exciting launches are happening this coming week, and Instagram got a preview in stories. Projects I have been wanting to do forever are all happening now. It's madness and part of the fun of holiday and owning a small business.
In other exciting news, I mentioned a big birthday in my email. Henri is 3! My niece says he can officially drink in human years. He has been a joy, and I love having him by my side daily.
Things happen in threes, so the other big news is that Sézane hosted me for a breakfast preview of their newest collection. They are working on a store in Chicago… no news yet, but you can expect my email list will be the first to know. You can get a super fun Bonjour Chicago tote bag with your next order. Enter the code PARISTOCHICAGO at checkout. While supplies last.
The news has been heavy again this week. I continue to keep the grieving families in my heart and prayers.
Grab your coffee and croissants, and join me for this week's links I love.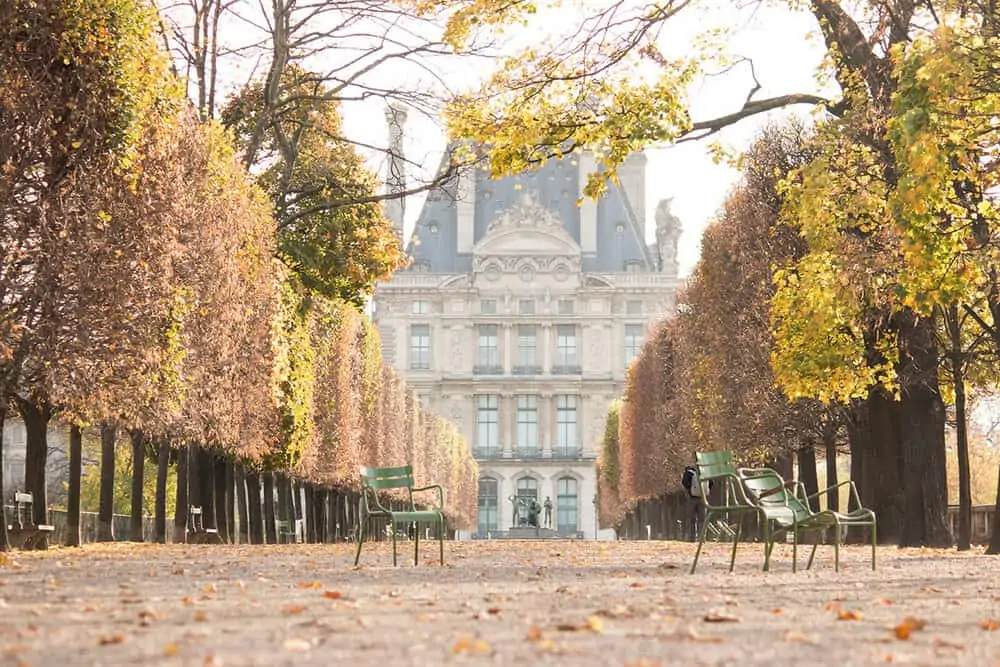 I loved this article on Courtney Cox and aging gracefully via Glamour
What is exactly like to buy an old chateau in France via CNTraveler
The best places in Europe to go in 2024. Are any of these on your list?
This Is Exactly How Much Exercise You Need Per Week—and Why It's So Darn Important
How to salvage your day after a bad night's sleep via NYT
Monica Vinader has an incredible Black Friday sale with daily flash sales. You should sign up here to be on their email list. It's the jewelry brand I am always wearing. There are so many things I am eyeing now.
Samsung Frame TVs are on major sale! We have two and love them. If you have been waiting to buy yours, now is the time.
We're evolving new ways to talk about our feelings at work
5 ways to style an over the knee boot 
When I was with my family in Florida, we popped by IKEA to see my work in person. See the video here.
This is how to become equal household partners and lighten the mental load
A guide to Paris's most classic destinations via Marie Claire
My Away suitcase is 20% off! I don't know how long this will last. I have the larger carry on and it has been all around the world with me.
When your significant other has four legs and fur via NYT
Madewell is 40% off right now! This tote I carry daily is included. I bought it back in 2015, and it gets better with age. It's one of my favorite things and has held up so well. These ballet flats are a reader favorite! There are so many other items below, too! Use the code LETSGO

Yes, You Should Transition Your Haircare for Colder Weather
Inside iconic fashion editor Carine Roitfelds Paris bachelorette pad
This week's best sellers include the cutest macaron mug and my new favorite socks.
I ordered these super cute spice jar labels for my sister for Channukah. Now I want my own set. We use a label maker for our tops but would love the consistency of all the same. I will report back!
The truth about menopause and weight gain
Anne Hathaway's boots 2006 boots still have legs. LOVE this. Via Vogue
My Everlane Chelsea boots are $117 from $195. I wear them all the time and have them in an 8.5. They run tts.
Thanksgiving sweet potatoes three ways via Ina Garten
'The Crown' enters it's most evocative era in the last season via NYT
There are so many great velvet blazers right now. This will be my holiday look, and I need to narrow down which one I want to keep. I ordered this one from J.Crew; you can see it on me here and this one from Mango. (on sale) This one from J.Crew Factory is under $100!
Retracing Julia Child's Footsteps Through Paris, 75 Years Later
I talk about Avène a lot because it is that good! My dermatologist recommends it, and it has done wonders for my skin. They gave me an early code for you to save 30% off! EVERYDAYEARLY For dry skin, I have been using this lotion after a shower, this on my lips, this on my hands, and before bed. I always use the RetrinALl eyes. If you are going to buy one product to try Avène, it's this one!
How to Deal With Turbulence Anxiety, According to Experts
26 women get real about freezing their eggs via Allure
P.S. Don't miss a blog post!
Sign up to get Links I Love delivered to your inbox every Sunday.
Supporting The Print Shop helps bring valuable free content to your weekly inboxes.
*This post includes affiliate links. I make a small commission off items purchased through my links at no cost. Merci!