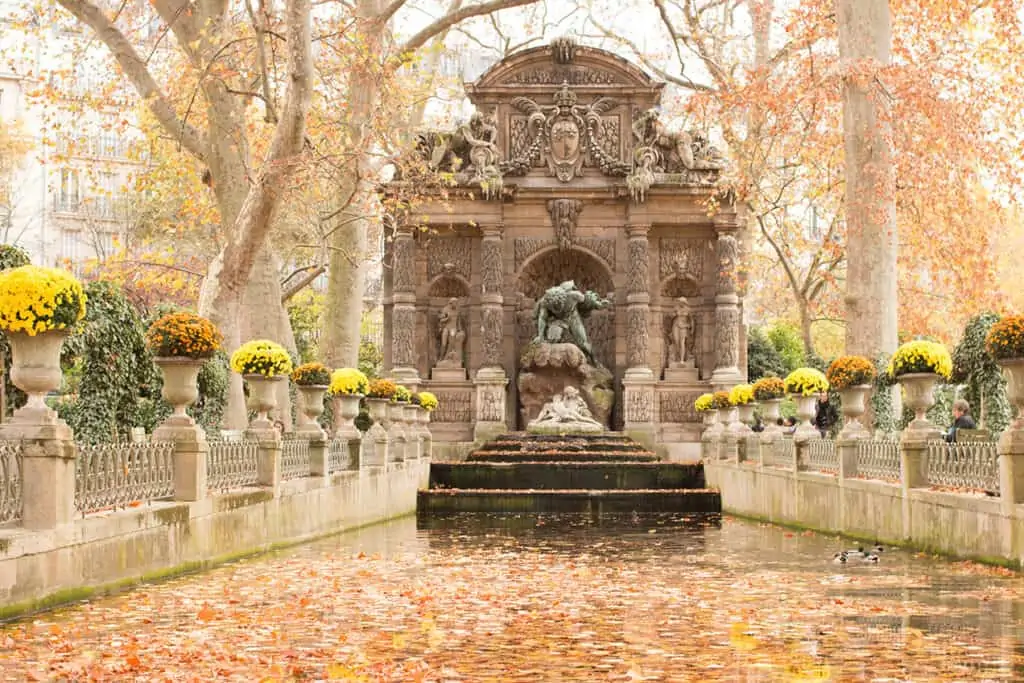 What to do in Paris in October
The month of October is one of my all-time favorite times of the year to visit Paris. The weather is cooler than in the summer months but not too cold. There are fewer crowds and the city is quieter. It is the perfect sweater and boot weather with crisp leaves under your feet and fall colors everywhere you look. Green ivy that covered the buildings in the spring and summer turned to a bright pop of red. Fall really puts on a show in Paris against the grey and blue neutral color palate.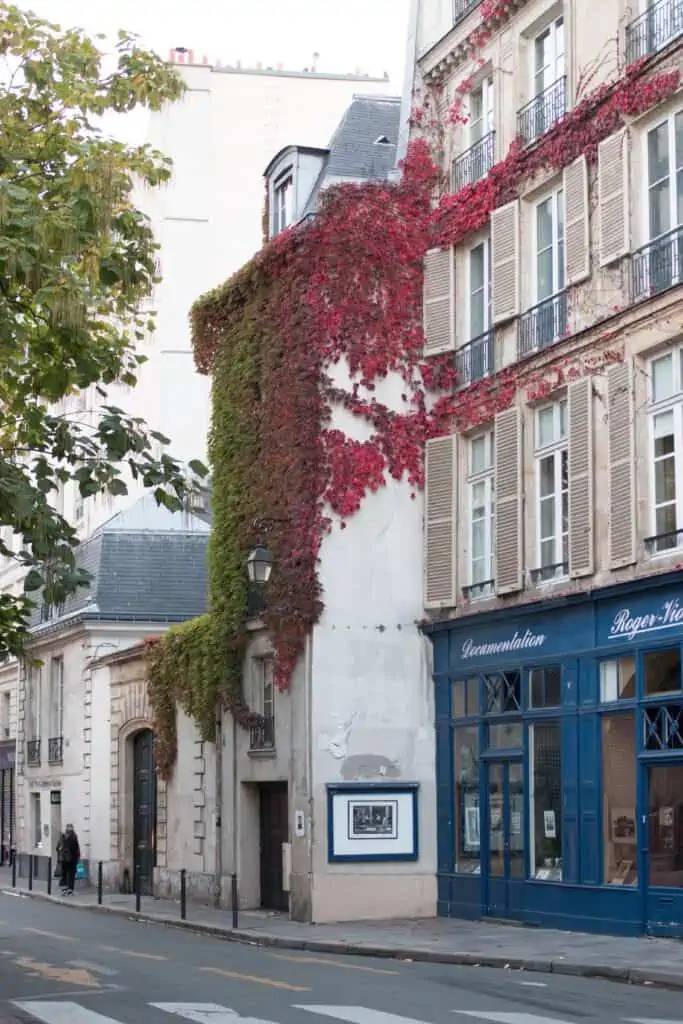 Paris Weather in October
Expect the average temperature in October to be high in the 60s and low in the 50's F. Early autumn can have warmer temperatures and you can get away with a leather jacket. Expect a few rainy days any time in Paris and it is a good idea to pack an umbrella, jacket, and waterproof shoes. You will have sunny days as well so sunglasses are still a must-pack item for Paris. Towards the end of the month, the cold weather will set in so make sure you pack a warm jacket, gloves, and hat. Parisian weather can really swing in one direction based on the time of the month you arrive in October.
The sunrise is much later in October so expect some late mornings as you get adjusted to the time difference.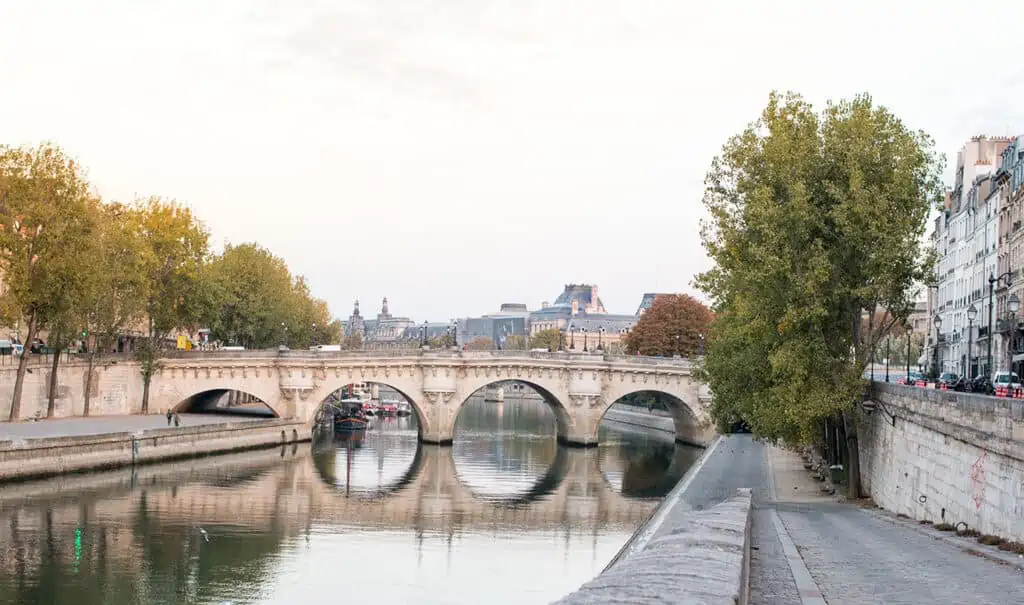 Explore the Paris Gardens
Parisian parks are filled with pops of color against the lush greenery. This is a perfect time to stroll through the gardens admire the fall foliage and take a seat and people watch. I did this last October with my fiancé in Jardin des Tuileries with a cup of coffee from café Kitsuné and we had a wonderful time with no agenda and just soaked up the sunshine. Luxembourg Gardens on the left bank of Paris is also another favorite garden of mine. Make sure to stop by the Medici Fountain and sit in the green chairs with a good book and a picnic lunch here on a warm afternoon.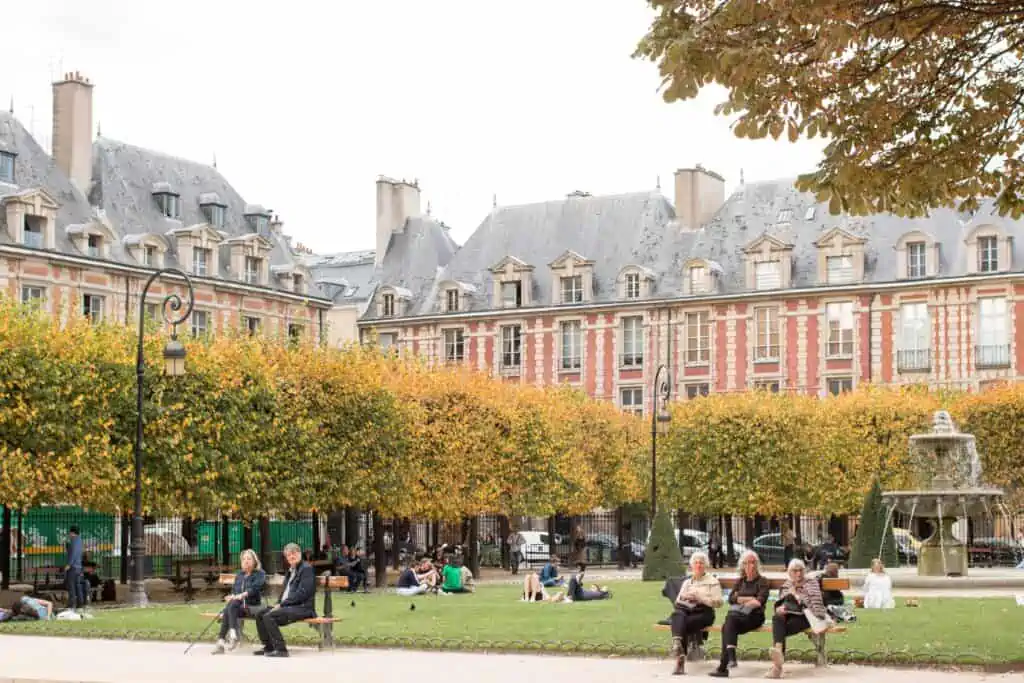 Musée Rodin has a garden that is sometimes overlooked but really beautiful this time of year. You can explore the inside of the museum or just see the gardens. One of my favorite spots for a terrace lunch not far from here is Café Varenne if you are looking for French food. The lines can be long around lunch time so try to arrive early to score a table.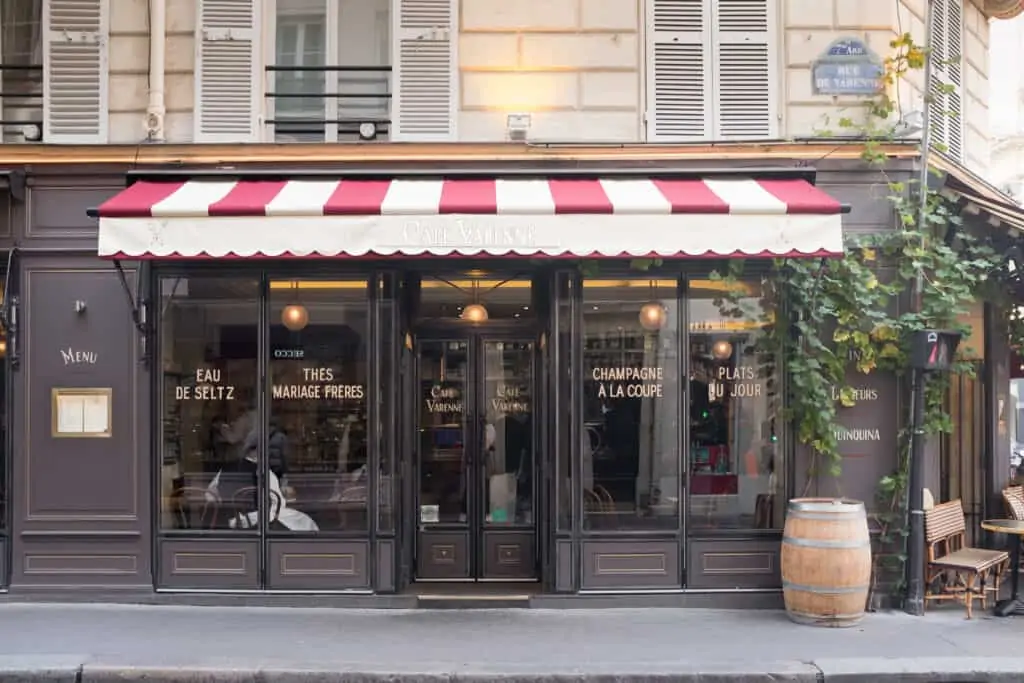 What to Wear in Paris in October
Early October can be mild in temperature as the weather transitions into fall. You can easily get away with a scarf and a light jacket. This time of year can be warmer than expected. I have had a few warm Octobers that turned out absolutely lovely. I have fond memories of walking through Palais Royal on an evening watching the city turn dark and Paris buzzing with energy.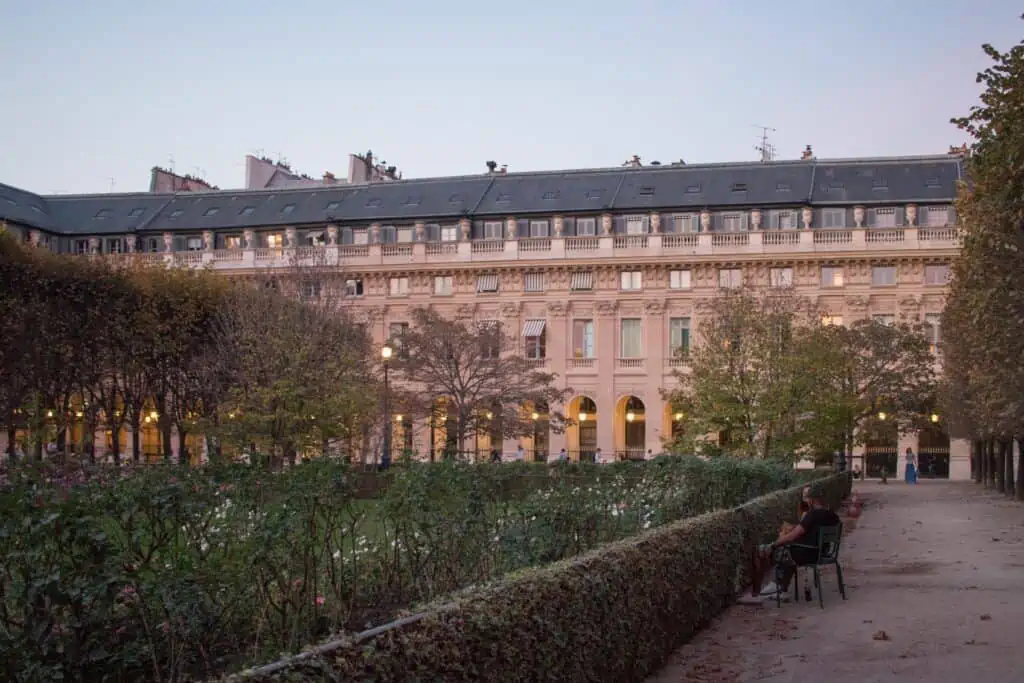 For coats in Paris this time of year, I recommend a leather jacket for early October along with a trench coat. Towards the end of October, a wool coat is ideal for the chilly evenings.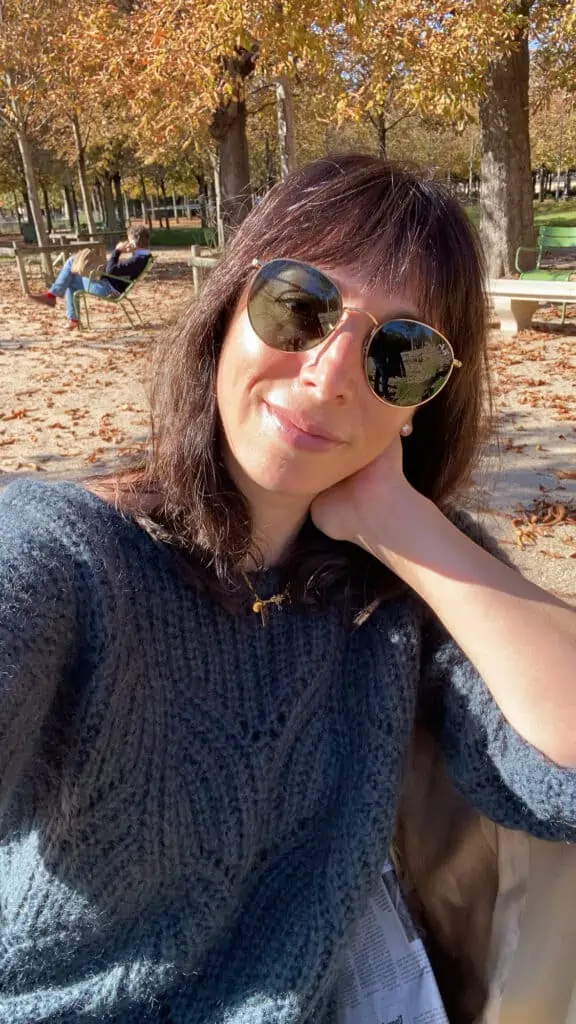 Colder weather sets in towards the end of October and boots and a scarf are recommended.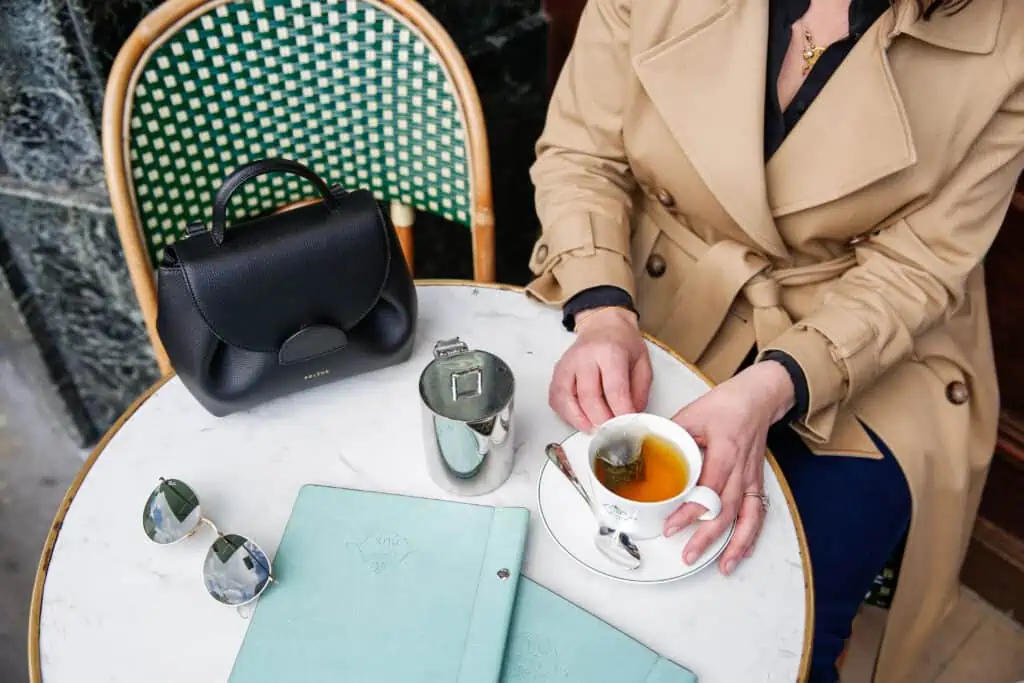 You can get my full packing list here in a printable PDF
Nuit Blanche
Nuit Blanche (White Night) is an all-night art festival that takes place across the city of Paris covering the streets and monuments. Each year has a different focus and the theme this year is a focus on sports and art. It begins Saturday, October 1, and ends on Sunday, October 2nd. The public transportation will work all night, and museums and all tourist attractions are open. This is written up as one of the best things to do in October.
Montmartre Wine Festival
Fête des Vendanges is the Montmartre annual grape harvest festival and is scheduled for October 5-9th. This is a good time to visit the area of Montmartre. I would recommend going on a weekday instead of the weekend because it will be extremely busy and this is a popular event. The streets of Paris are packed around Sacre Couer. There are food vendors and wine vendors offering wine tastings lining the streets. You can purchase a glass of wine from different vendors and walk around the area and explore Montmartre.
Getting Around Paris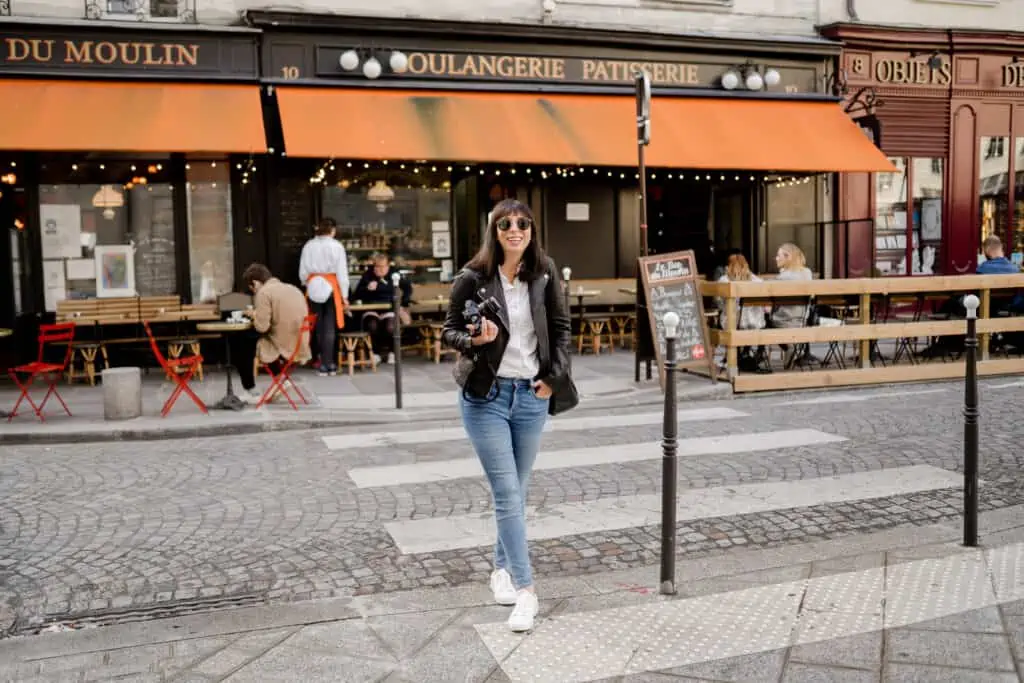 Paris is a very walkable city as long as you have comfortable walking shoes. I recommend these Madewell sneakers, ballet flats, or these boots if you plan to walk a lot. (You can see my favorite walking shoes for Paris here) Walking is one of the best ways to get around. I prefer to get lots of the streets of Paris by walking with my camera. This is how I end up with the best photographs of Paris. The Paris metro is very easy to navigate and there is a metro station at every major attraction in the city.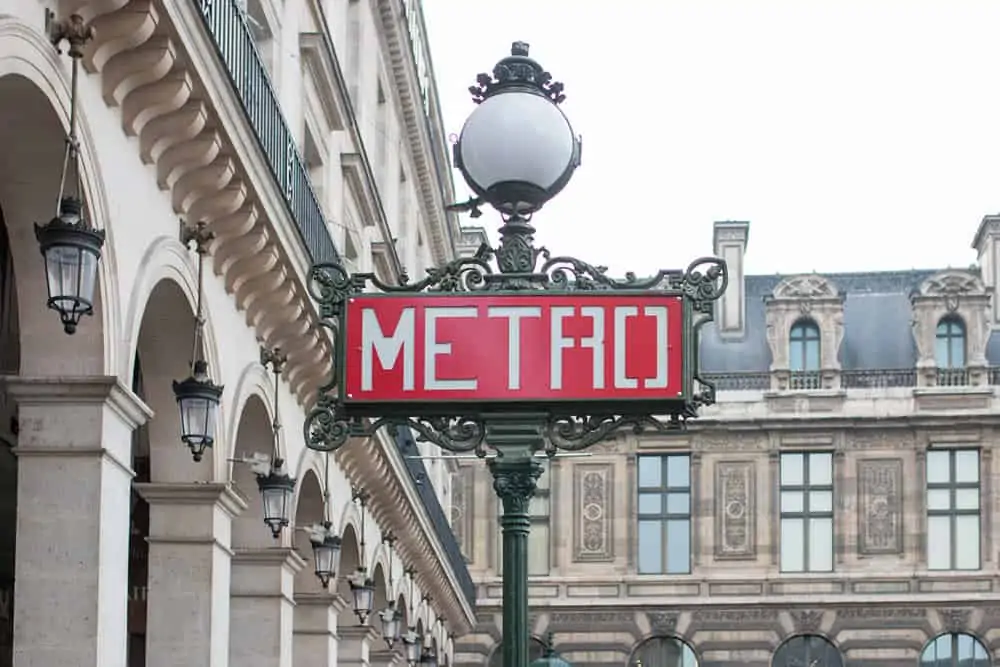 See the City at Night
Take advantage of the city of light and explore Paris at night. Enjoy a Seine river cruise at sunset and watch the Eiffel Tower sparkle.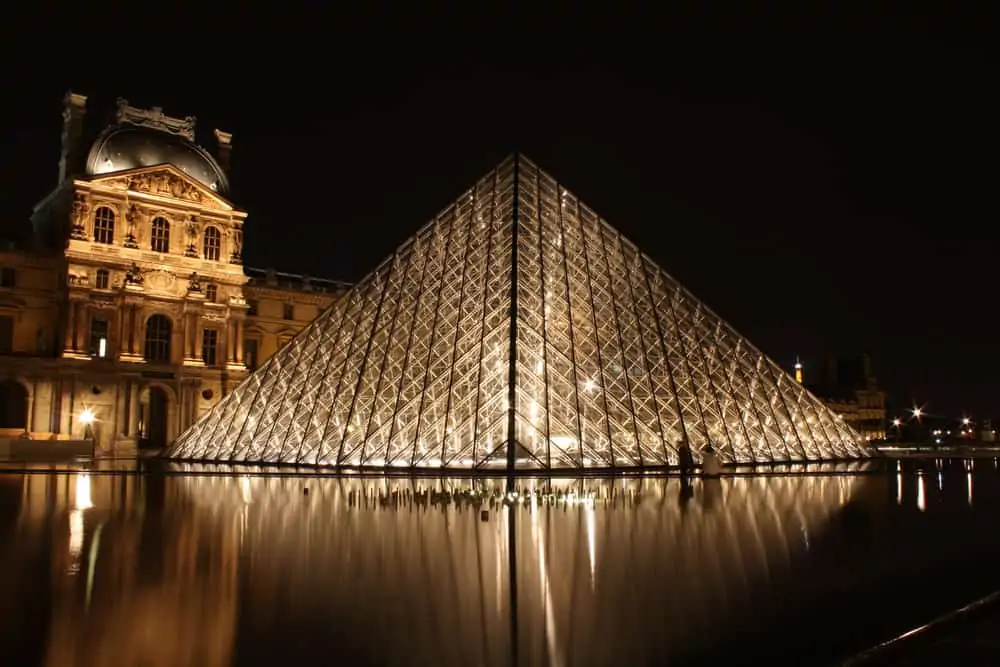 Take a Cooking Class in Paris
I rave about La Cuisine Paris. Our Atlas Adventures groups made macarons last October and had a great time. We did croissants in April on a rainy morning and it was a perfect way to spend the day. Not only did we have croissants of all types but hot chocolate. This is a good option if you have a rainy day in your planned schedule. Classes do book up so I recommend scheduling ahead of time. La Cuisine also offers fun market classes that take small groups to local markets in the city and they teach about the food and French etiquette.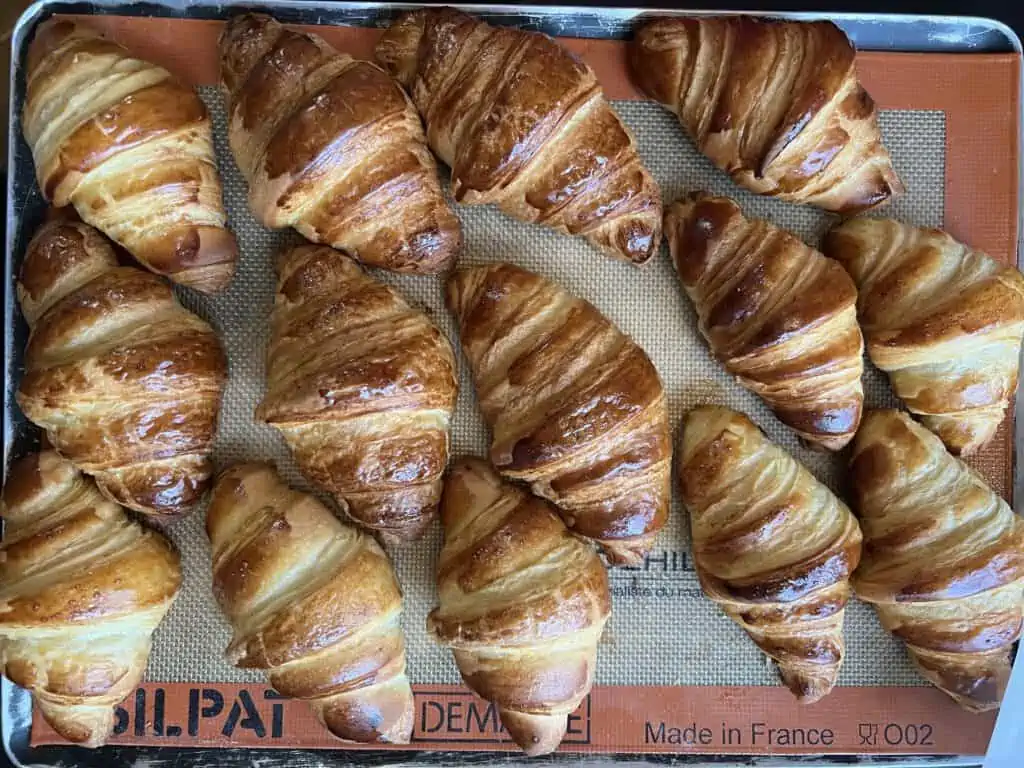 Visit the Paris Museums
Musée D'Orsay is one of my personal favorite museums to visit. If this is your first time in Paris, I highly recommend leaving a day or two for museums. You can buy a Paris Pass that gives you access to a bunch of different museums and monuments in the city for a reduced price. Paris passes are available online here or at each major attraction. It is much easier to purchase ahead of time to avoid any lines. The Louvre museum is included in this pass as well as the Arc de Triomphe which is one of the best places in Paris to see a view of the whole city.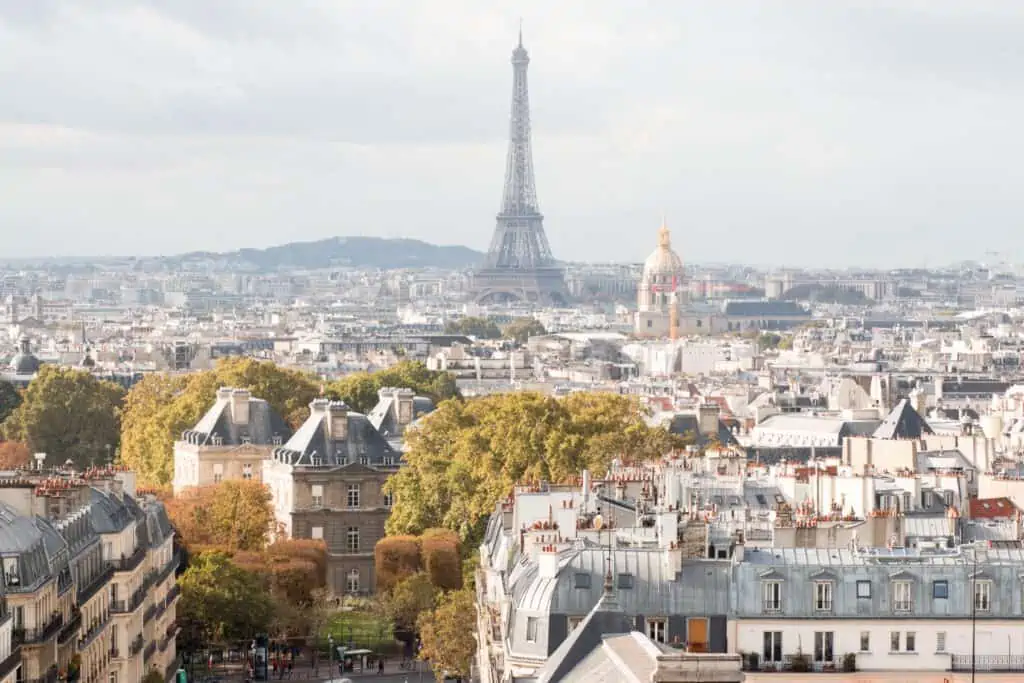 P.S. See my full post on what to do in Paris in the autumn here
*This post includes affiliate links. I make a small commission off of items purchased from my links at no cost to you. Merci!