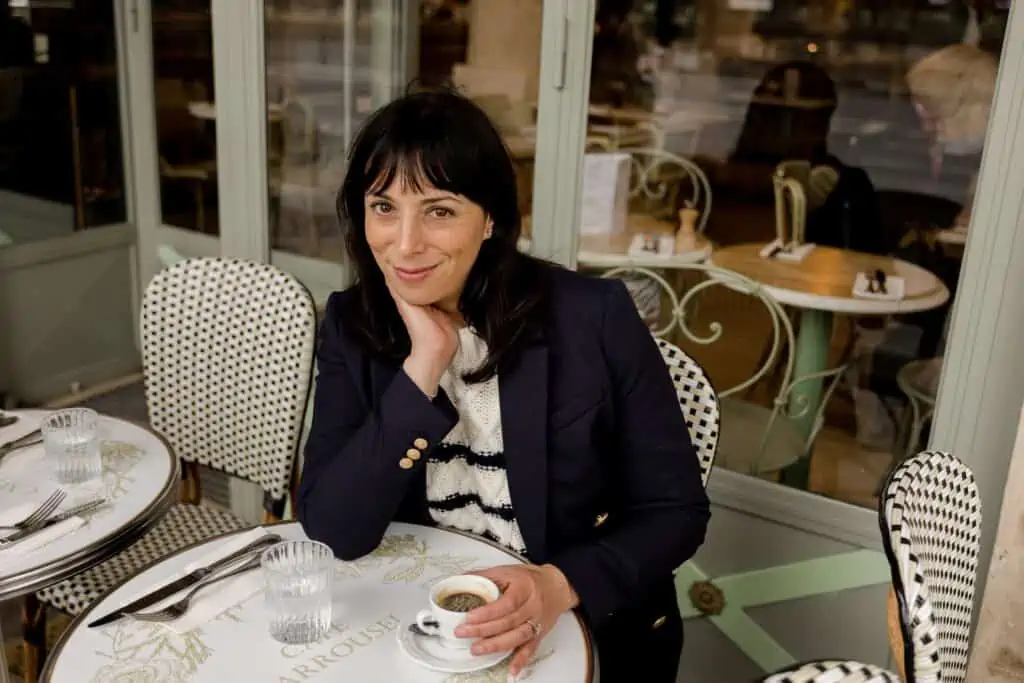 In Chicago, sweater weather lasts a long time. We are pretty much in sweaters from early November until May. I like to have a good amount of sweaters to keep me warm in the colder months and a little variety. It can get a little old wearing sweaters on repeat with jeans and boots. I have included some of my favorite brands and sweaters in this sweater edit. Invest in good quality sweaters you will keep for a few seasons.
Sweater Edit
1. Francis Cardigan from Alex Mill. I found this brand last year and fell in love. I always look forward to seeing their new styles.
2. Cashmere Oversized Sweater Everlane $160 It runs big but I still stuck with my normal size small. I have this and wear it on repeat. It is so soft and cozy.
3. Harbor Sweater in Stripe $155 Alex Mill I love a good stripe sweater and this one could be dressed up or go more casual with a nice pair of boots and a coat.
4. Everyday Sweater from Jenni Kayne $155 this is one of their lower-priced sweaters and a great introduction to the brand. This was a reader favorite last year.
5. Relaxed Turtleneck Knit Sweater $179 from & Other Stories. I always size up in this brand. A turtleneck is a great way to keep extra warm in the winter.
6. Alpaca Cocoon Sweater from Jenni Kayne $400 this is perfect for the bitter cold days of winter by the fire.
7. Royal Peacock Sweater from Tuckernuck. $278 I love the fun detailed pattern of this cozy winter sweater.
8. Fair Isle Sweater from Alex Mill. This is a hot trend. We go skiing every year and while I am not great on skis. This looks like a perfect sweater to keep warm by the fire reading a book or mastering après ski.
9. James Jumper Sézane $170 This comes in a variety of colors. I own it in size small and is a chunky oversized knit.
10. Relaxed Crewneck Wool Sweater in cream is a perfect winter staple sweater
11. Cashmere fisherman sweater from Jenni Kayne. This is one of their most popular sweater styles and is currently on my wish list.
12. James Jumper Sézane $170 I loved this sweater so much I put it on here twice. I wear this sweater on repeat and brought it to Paris with me. It comes in a variety of colors and I originally chose the striped navy and cream. I would love it in pink or green color.
13. Cashmere Stropwafel Sweater Everlane I own this in three colors in size small. One of my favorite sweaters I own. It has a turtleneck but is not too thick. I wear a camisole or t-shirt underneath for an extra layer.
14. Sézane Jumper $120 This one made the list twice because I loved it so much and it comes in so many great colors. It also makes a great gift item for the price point.
15. Malou Sweater Sézane I own this sweater in size small. It is the most beautiful emerald color. You can wear it forwards or backward.
16. Alex Mill Oversized Turtleneck Sweater in navy. The two sweaters look similar and I own them both. One in black and one in navy.
17. Mini Marina Sweater $195 comes in a variety of colors. I love the navy and red combo.
18. Marin Sweater by La Ligne $400 It's an investment piece but a great staple that will last seasons. I love the classic stripes.
19. Rib Knit Wrap Cardigan $65 on sale. You will see more of this trend in the coming year as ballet-inspired styles are returning.
20. Nico Chunky Cardigan $135 I own this in green and a striped version. It runs a bit cropped and I have a long torso. It can be worn frontwards or backward which is fun.
21. Gaspard Sweater from Sézane. $120. This is a classic sweater from Sézane and is a year-long staple. I have it in multiple colors. You can wear it in three different ways which makes it a great addition to your wardrobe. It does run big but I tend to stick with my normal size small when ordering. I do a little French tuck in my jeans in the front if it is too long.
Above are photos of me by Katie Donnelly and Rebecca Tyler
*This post includes affiliate links. I make a small commission off of items purchased from my links. Merci!