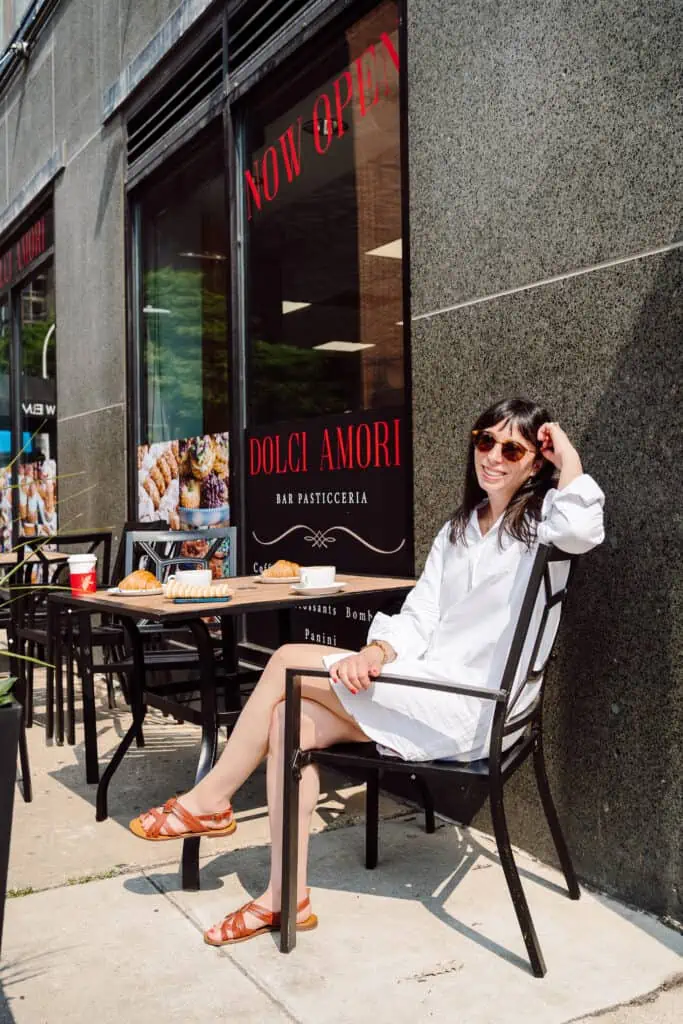 5 Ways I am Resetting for The Rest of The Year
A few years ago, I decided to start the 100-day challenge after a summer trip. This was a challenge for me to reset for the rest of the year. While in Italy, I had some time to unplug and think about the next couple of months. This year has flown by and I feel like there are a few things I want to adjust in my normal routine to improve myself and my health.
This is a fun challenge to look at what is working in your life and what things you would like to adjust to make your health or goals better as you close out the year. I hope you will join me in challenging yourself to change your routine for the better.
Eat Better
I have been traveling for a few weeks now and cannot wait to return to my kitchen, especially since our farmer's market is filled with summer produce. I had some fantastic meals in Italy, and I want to recreate some of them at home.
For most of 2023, I stopped drinking alcohol (aside from traveling in Italy and France). I track my sleep and noticed my heart rate didn't drop as much when I had a glass of wine at dinner. Sleep is important to me, and getting good rest is high on my list for good health. This led to my decision which was an easy one to make. I did love cocktails and wine in Italy and believe everything is ok in moderation. It's my personal decision and may not be the best for everyone.
Move My Body
I recently started pilates through the Peloton app at home on a mat, and I have taken a few mat classes in person. The reformer is next to tackle on my list. Plus, there are some great yoga classes in my neighborhood. I have dipped my toe back into yoga recently.
Dance is still very much a focus, and I love the cardio classes at my studio. The teachers have moved around a bit, and not every class is a slam dunk for me, which is why I am switching things up.
I love my coffee walks with Henri on the weekends and can't wait to continue them through the fall.
Get Organized
My closet has always been on my big project list that needs to get tackled. I have worked on it once as I moved out sweaters for summer, but I know I will need to revisit it as I prepare for fall. There is a lot I haven't worn or items I wear on repeat, and need to move things around to get reorganized.
The Print Shop will have a lot of extra inventory starting in September for the Paris calendar and Italy calendar along with a lot of notecards and other fun merchandise. I really need to get this part of the house organized and ready to fill orders quickly and efficiently.
Move The House Around (Furniture)
We ordered a good amount of furniture and household items this year. I am not the type of person that likes to finish a house and be done. There are always moving parts. We want to paint and move some furniture and areas around in the place. They are fun projects to work on a little at a time. Plus, there are some older antique pieces that I would love to find and incorporate. I would love to paint and find a coffee table for our front room.
Read More
My husband just ordered us both Kindles. I was hesitant about using it as I prefer a paper book, but I knew I wouldn't be able to pack all of them for Italy. Surprisingly, we both loved them, and we read the same book in Italy, which was a lot of fun. I have a good amount of books downloaded currently, and finding the next book is always half the battle. I am currently reading "The Second Mrs. Astor" which is different from books I have read in the past.
I hope this post inspires you to reset in your own life for the remainder of 2023.
Photos of me by Rebecca Tyler