This week, I hosted my 3 year blog anniversary with Diptyque in Chicago. We had a packed house of 30 blog readers. It was so much fun to meet everyone, talk Paris and get to know everyone a little better. I talked my favorite Diptyque scents and a lot of readers bought candles. Some even bought their first ones! My first Diptyque candle wasn't until a few years ago and now I am addicted. This blog post from Cupcakes and Cashmere will give you all the tips on how to care for your candle. I didn't know a lot of these before I read this article.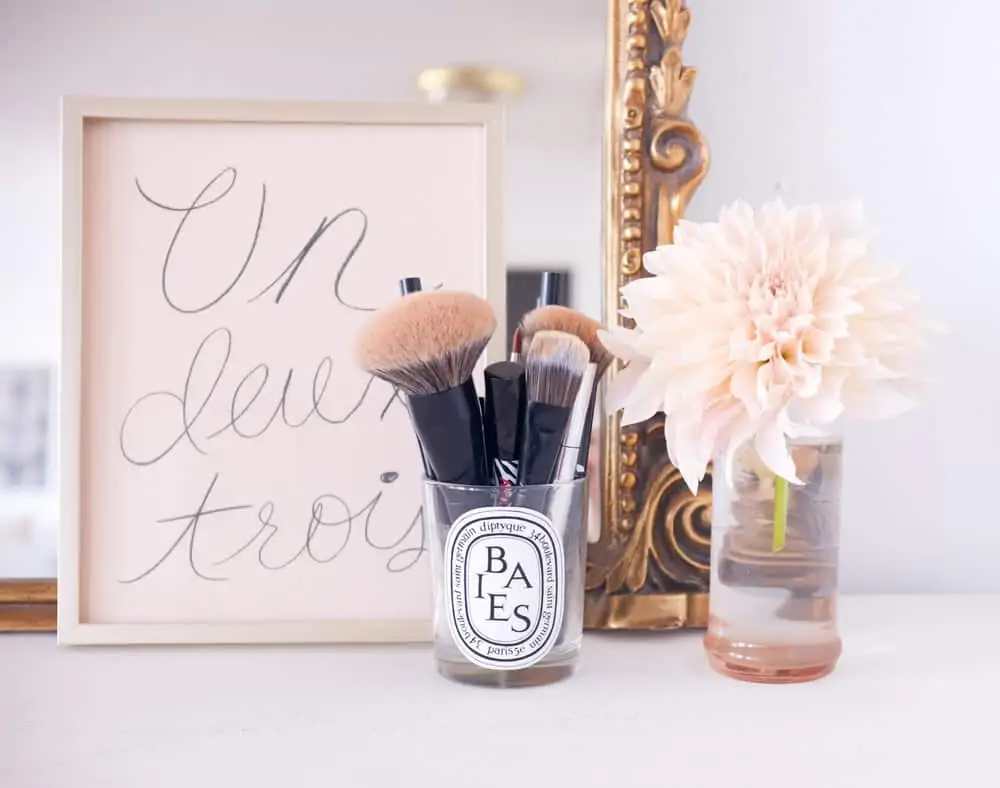 The Largest Monet Exhibition in Twenty Years is Coming to One US Museum This Fall
Lindsey Tramuta of "The New Paris" shares her favorite spots to eat in Paris with Jessica Seinfeld
I bought this sweater in multiple colors for Fall. For $20 each. It is a steal. It isn't a heavy sweater but good for transitional Fall.
This is a great article about being single in your 30's and timelines. This article includes a lot of things I felt over the years and haven't shared here on the blog. Can you relate?
Robert Frank Dies: Pivotal Documentary Photographer was 94
How to Avoid the Dreaded Table of 1 on your Next Solo Trip
This is the dress I wore to the Diptyque event this week. 
French Heat Waves Linked to over 1500 Deaths
Five Reasons it is Better to live in France over Britain according to David Hockney
Don't miss a blog post. Sign up for my Weekly Email Here
After a Renovation (it looks stunning), a Storied Theater Hopes to Entice Paris
If you haven't tried Artifacts Uprising for photo printing and albums, I highly recommend them. They offer 25 free prints to new customers. This is a great opportunity to print your Summer vacation photos that are sitting on your phone hint hint 😉
5 Autumn Trends You will see on the streets of Paris
Six Potential Benefits of a Bilingual Education
This is my new favorite fragrance from Diptyque. I have been wearing it on repeat.
Paris' Oldest Luxury Hotel gets a 21st Century Makeover. This hotel is still on my wishlist for a stay and now so even more with the remodel.
Why a Cool Paris Gallery is Betting on the Right Bank
Summer isn't over just yet, I am hoping to make this Summer Pasta with Zucchini over the weekend.
The 10 most romantic places in Paris : The 20th Arrondissement
You asked for it, my favorite travel accessories all rounded up in one post.
How Paris is Actually Walking The Climate Change Walk and what they are doing in the city to change the environment.
I bought these new Blondo slouch boots which have now sold out. I will let you know when they are back in stock. I will be packing these for when I am Paris in November.
Transit Strike Slows Paris to a crawl, in a warning to Macron
Sisley sent me a restock of my favorite mascara So Intense. I can't leave home without it! It is always good to have a backup so you never run out.
Did you catch the full moon on Friday the 13th? Here is the Spiritual meaning behind the harvest moon.
What the NYT found out about Notre-Dame's Lead, and what it means for you.
How to Avoid Money Mistakes when Traveling (this is a great article that should be read and bookmarked)
This post does include affiliate links which helps contribute to my coffee and croissant research. Merci!