My first apartment in Paris was in Montmartre. I lived just a few minutes away from Rue des Martyrs and would find myself passing through to pick up a baguette or just to stroll on my morning or evening walks. When I first found out about the book "The Only Street in Paris" I was intrigued. The story takes the charm of Montmartre and focuses on just one street Rue des Martrys. The author Elaine Sciolino, an American in Paris, takes you through the history and stories of the street broken down in each chapter as you are joining her on a personal walk with just her. From the first chapter of "The Only Street in Paris" I was immediately hooked.
When I am back in Paris next week I can't wait to walk the streets of Rue des Martyrs knowing the secrets and stories that this street holds. It already holds a special place in my heart but now it has more history. If you can't make it to Paris anytime soon enjoy this book one chapter at a time and you will be taken on a literary journey.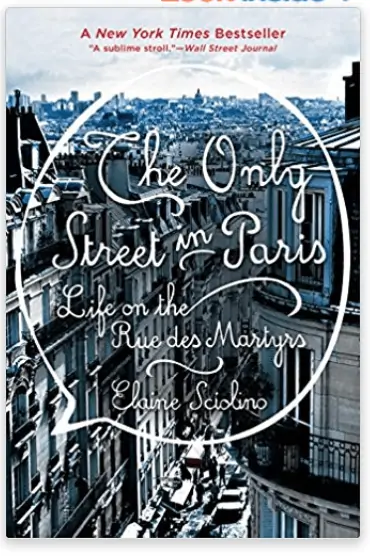 This post does include affiliate links which puts a little money in my pocket for coffee and croissant research. Merci!