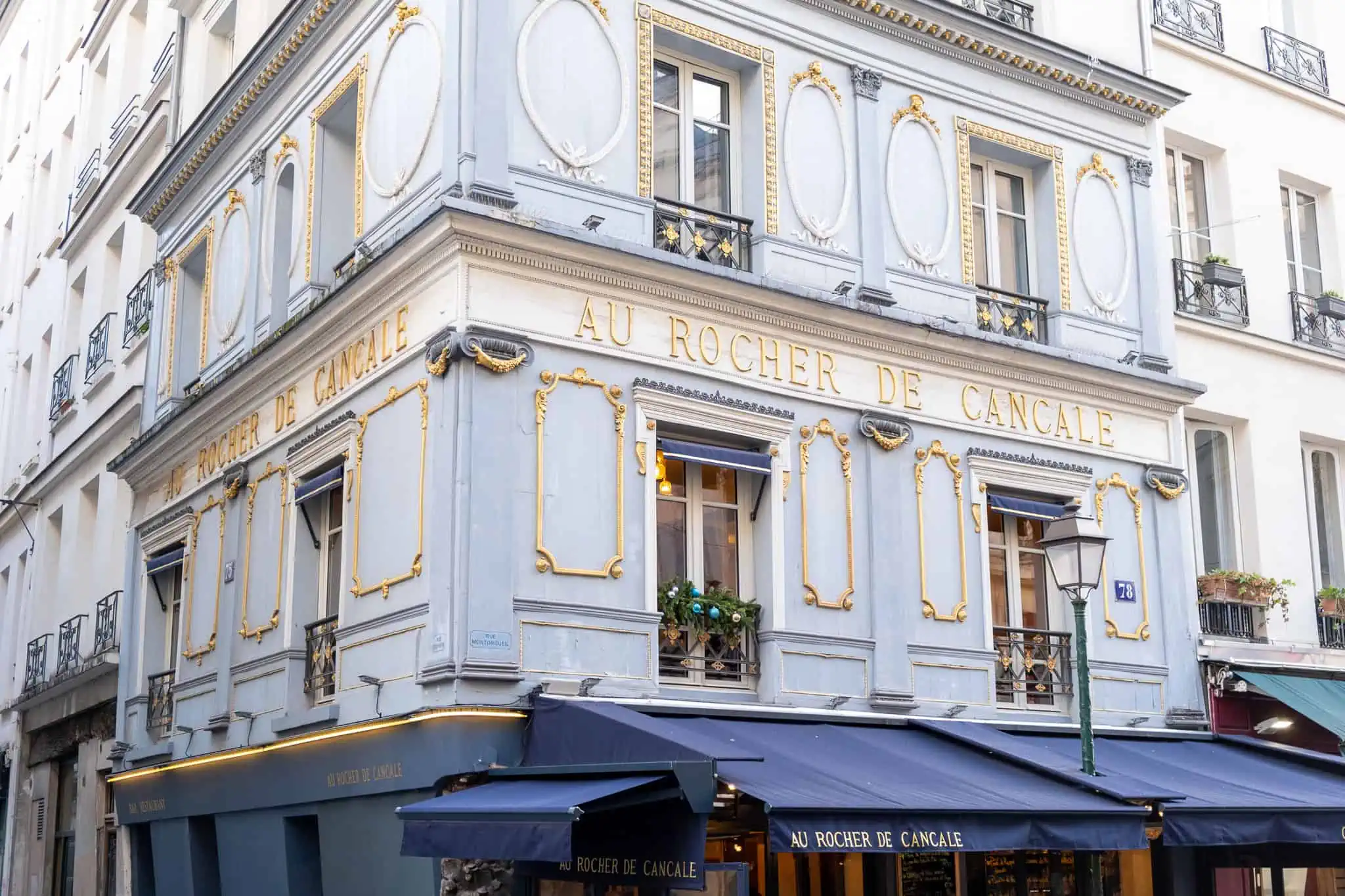 My 5 Favorite Streets in Paris
One of my favorite things in Paris is walking and exploring with my camera. My first solo trip to Paris was in 2010 I stayed in the 7th arrondissement and didn't know the city. It was way before google maps, and I learned about the city by getting lost. This is still one of my memorable trips because everything was so new and fresh, and I was seeing Paris for the first time. Over the years, I have discovered some of the best places to people-watch, eat, and shop just by stumbling on them and taking a chance. Below are my favorite streets in Paris to bookmark for your next trip.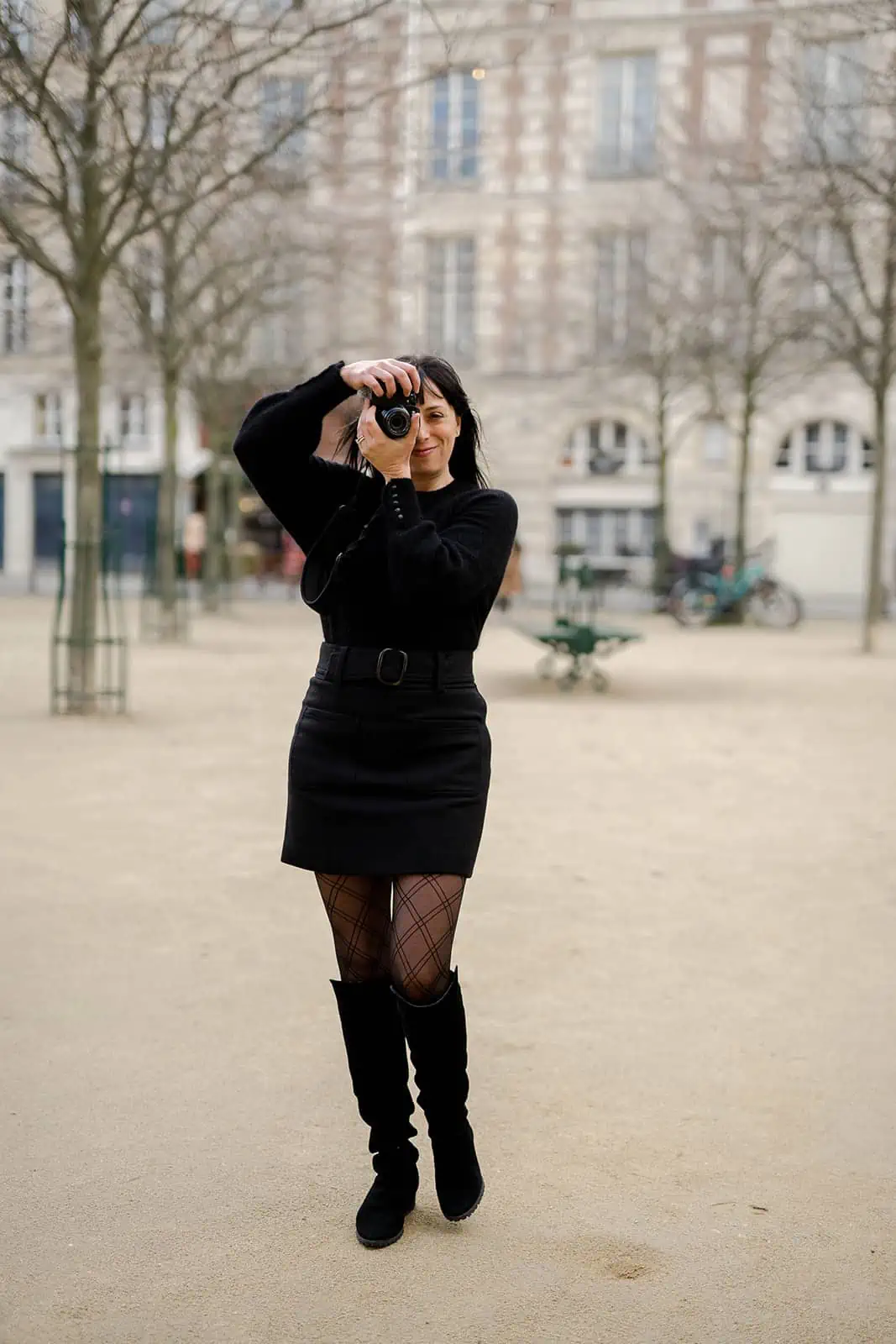 Rue Montorgueil 2nd Arrondissement
I met Nichole Robertson of Obvious State back in 2013 by chance. We were both Pottery Barn artists, and she happened to land in Paris the same day I arrived, and I reached out to meet. She surprisingly said yes, which was a pivotal point in my Paris trips. She spent time in Paris with her two sons and husband for a while, and I remember her watching her Instagram in preparation for my trip, and she mentioned Rue Montorgueil. I had never heard of the street and had difficulty finding it at first.
The street itself is narrow and is filled with restaurants, cheese shops, boulangeries, and cafés. The stones on the street are of a mosaic white that Nicole once described as glistening in the sunlight after a rainstorm. I was drawn to this description and needed to see it for myself. Rue Montorgueil has changed a lot in the past ten years and has gained popularity with Instagram and guidebooks.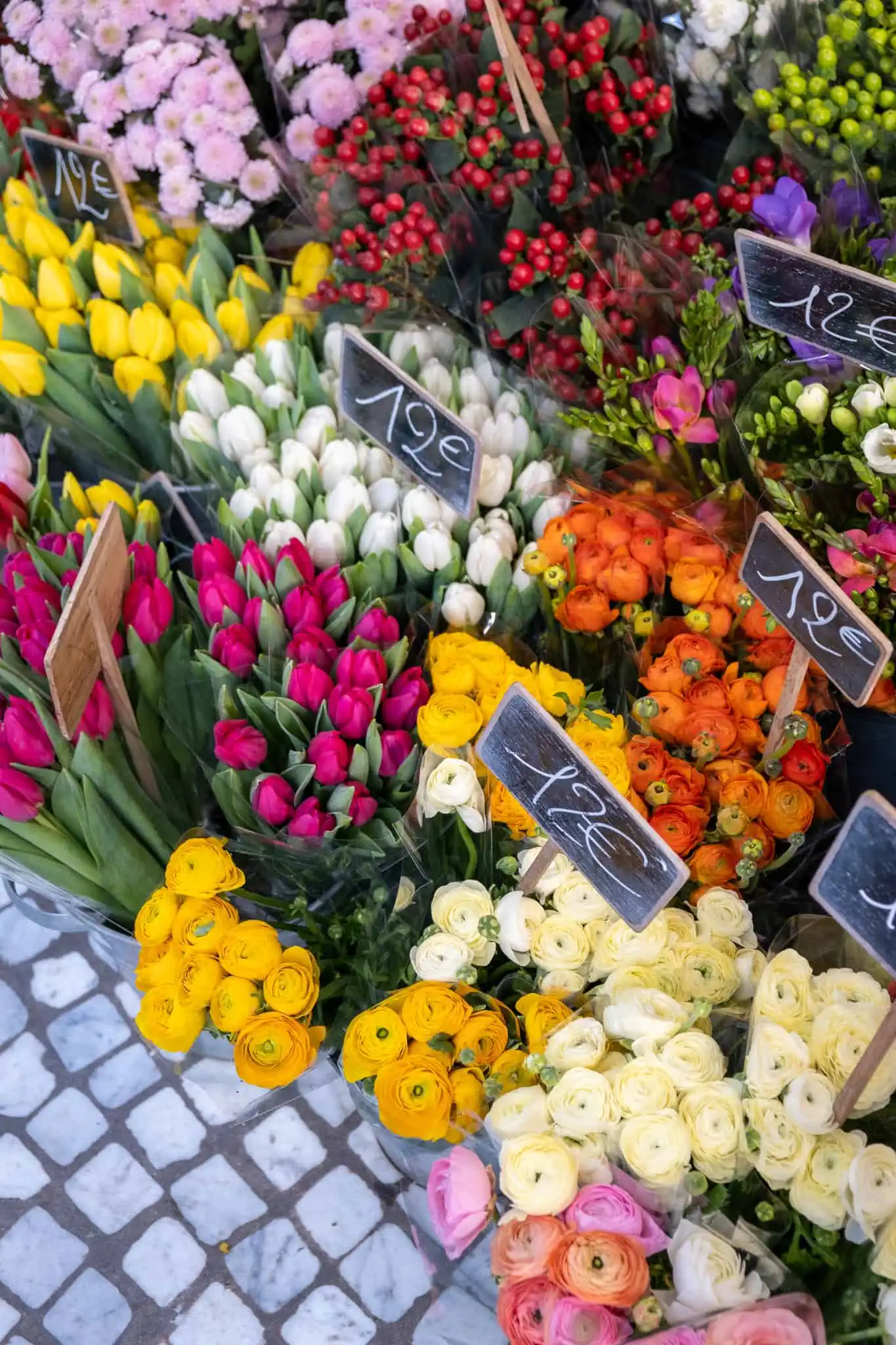 Rue Montorgueil Paris
The street remains one of my favorites to walk down in Paris. On my most recent trip, it wasn't as crowded as usual, and I got some shots of the florists and cafés that have remained neighborhood staples. Maria by César is lively and fun for Italian food, and there are also Thai and French on the street if you are looking for a meal. I love that the side streets are spilling out with more great local cafés and restaurants, so don't miss exploring those too!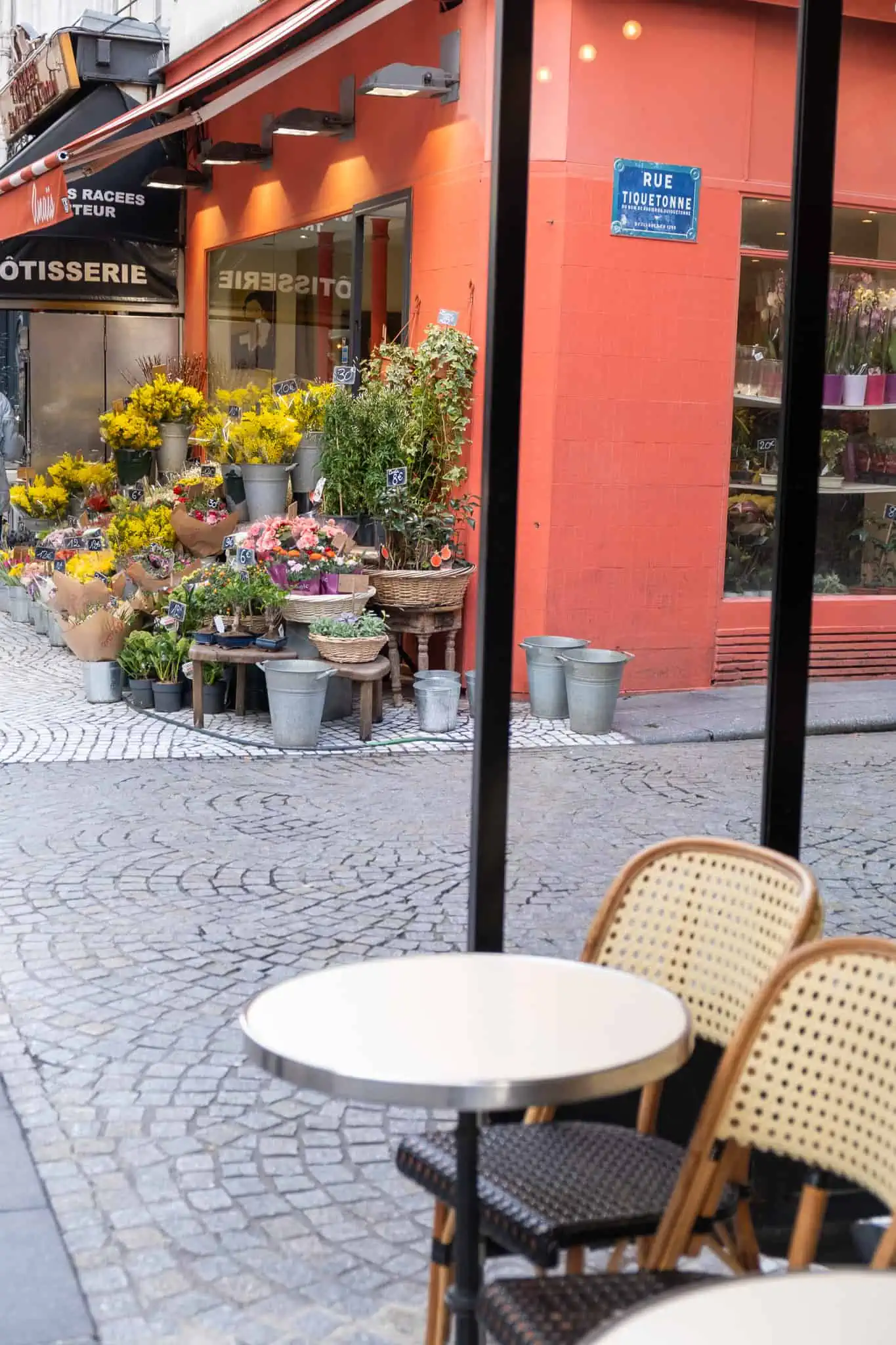 *Bonus street. Explore Rue du Nil which has Frenchie and Frenchie to go. It's a small but adorable street filled with a butcher, boulangerie, and cheese shop. There is also an excellent chocolate place at the very end called Plaq I to discover.
Rue Vieille-du-Temple 3rd Arrondissement
This is my favorite street in Paris and one I am drawn to in le Marais. I discovered it ten years ago just by walking and found Au Petit Fer à Cheval, a little bar I enjoy visiting. There are so many great memories in this neighborhood gem. Inside is relatively small with a zinc bar, a great place to enjoy a coffee or glass of wine and watch the world go by. You can also sit outside, but there aren't many tables, so it is always challenging during peak times. I meet friends here all the time and love the atmosphere of the street. Close by, on the same street, you will find Le Colimaçon and Robert and Louis for French food. Keep walking to Rue de Bretagne for another fantastic Marais Paris street that has jumped in popularity.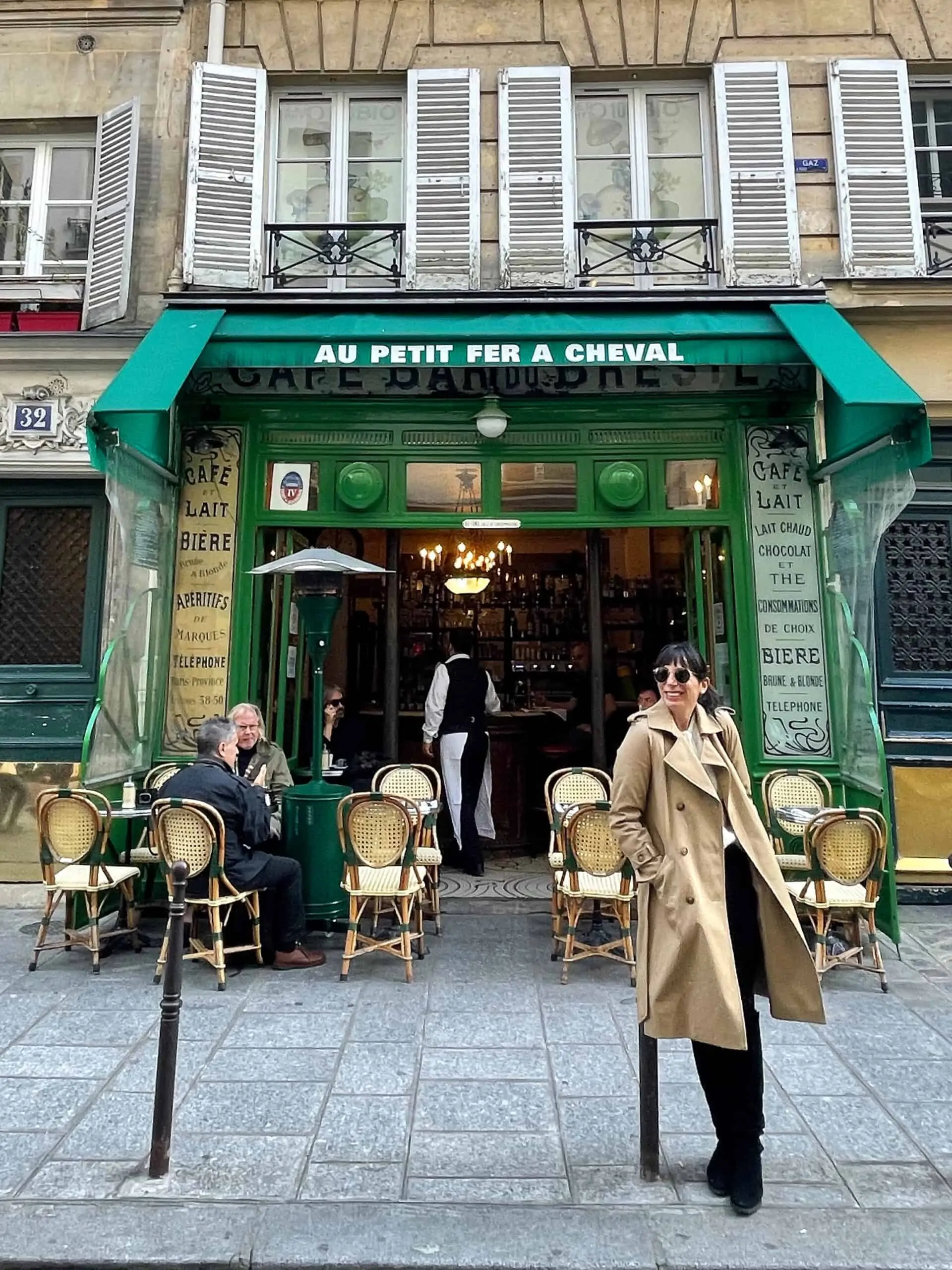 *Bonus street is Rue des Rosiers, one of the most famous streets known for the falafel at L'As du Fallafel. I personally prefer Miznon, which is a more locals spot just across the way. The line can be long, but it is worth the wait for either. Both are closed on Saturdays for Shabbat and will be open on Sundays, which is the most lively day for the Marais.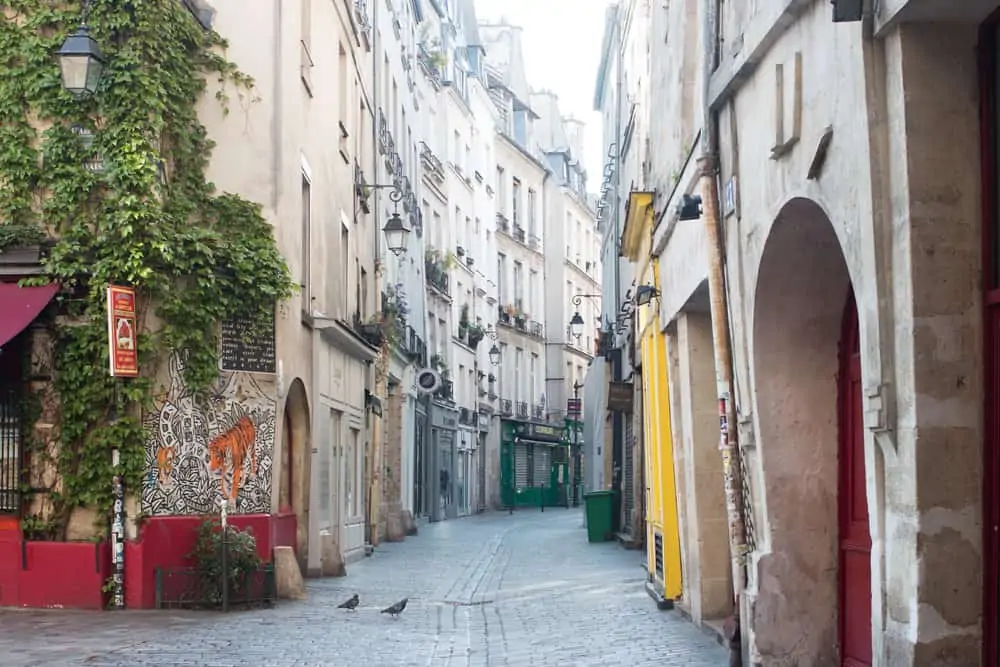 Rue des Abbesses 18th Arrondissement
Montmartre is where I had my first apartment in Paris, and will always be a special place in my heart. I arrived in Paris without knowing anyone and learned the city and the language by trial and error. It was an incredible experience that I am so grateful for. Rue des Abbesses is a street as the main artery of Montmartre with great shops, cafés, and restaurants. When I first moved in 2013, the area was quieter, touristy, and classic Paris, unlike different parts of Paris that started to change. My apartment was on a street nearby but the closest boulangerie to grab a baguette or croissant was Rue des Abbesses. I would walk here in the morning and in the evening with my camera to explore and soak in Paris.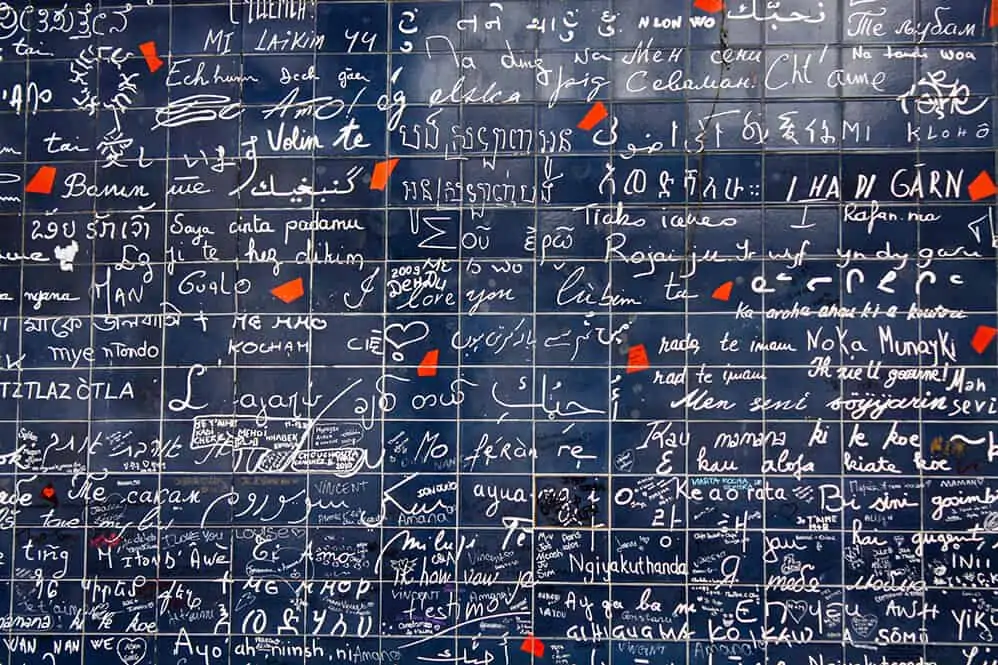 Just across the metro is the Love Wall, "I love you" written in hundreds of different languages. It has been a destination spot for so many people over the years.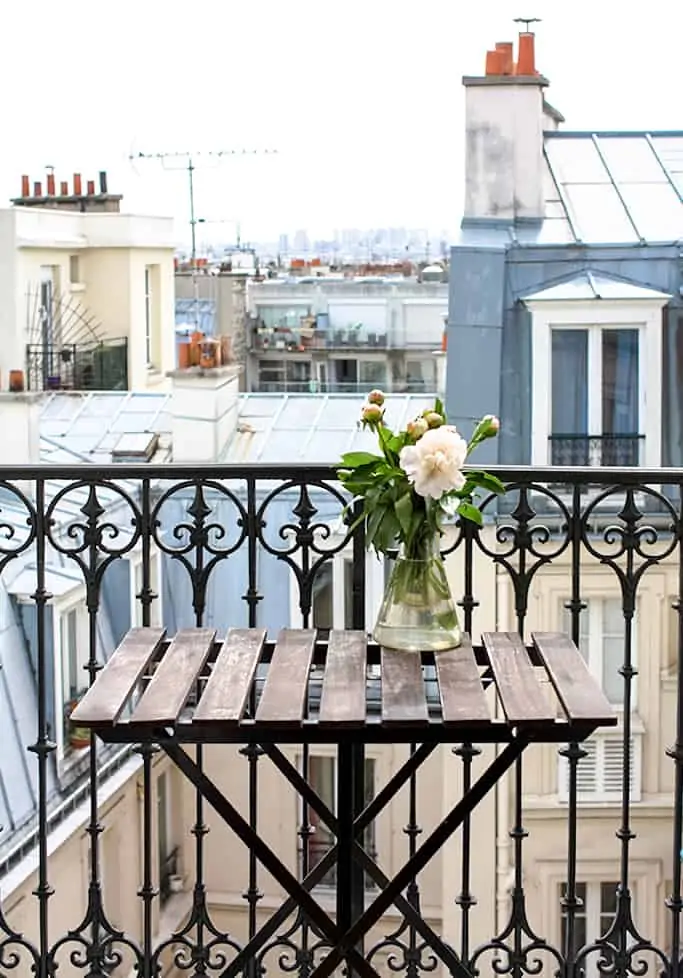 The street has changed a lot in the last 10 years, and there are several places to grab good coffee, shop, and eat. The metro station here can be a bit tricky with the stairs to the top. There is an elevator, or you can take Pigalle or Anvers to reach the same general area. Moulin Rouge is nearby.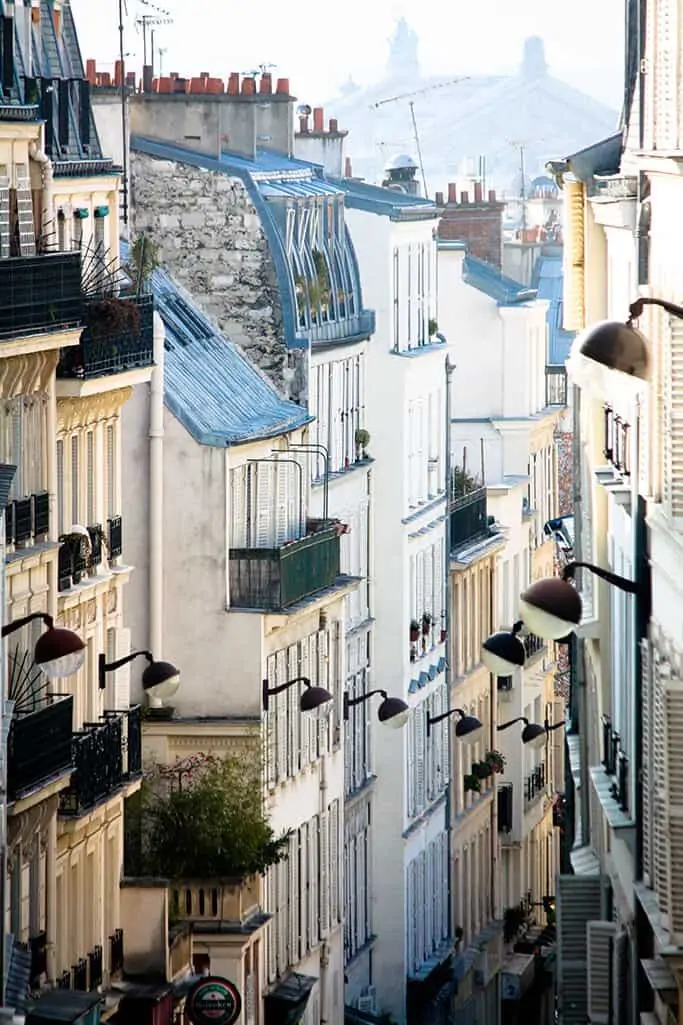 Close by is BlackBird Coffee and The Beans on Fire, Le Village, which is small but has great salads and is classic French. Pizza Caratello is always a great spot and can be booked beforehand, so plan accordingly. There is also Al Caratello Italian across the street as well if one is booked. For fun people-watching and a great terrace, try Le Bimbo.
Rue des Martrys Favorite Paris Street in the 9th Arrondissement
Located in the 9th Arrondissement, also called SoPi or South of Pigalle. This area started to get hot ten years ago and continues to grow and flourish. I love seeing the changes in this neighborhood, and it isn't your typical Paris postcard spot along the Seine. If you are in Montmartre, you are very close by, so it is worth the walk to discover Rue des Martyrs, and can quickly get here from Rue des Abbesses.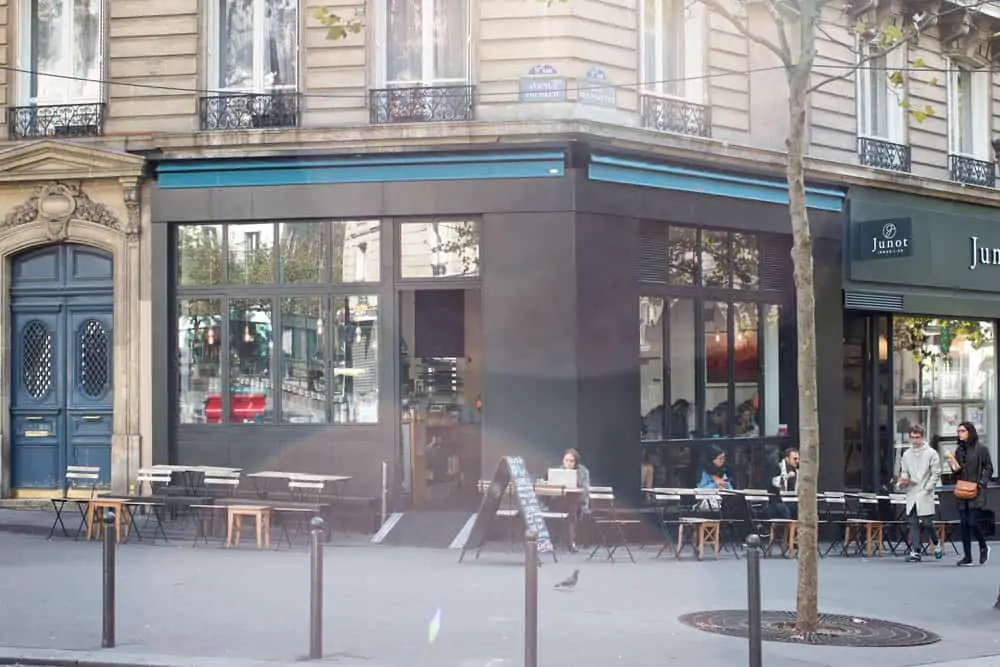 If there is one thing you do in this neighborhood, please visit Babka Zana. Babka may have taken over my heart, where croissants have always held a particular spot. I am obsessed with cinnamon baka and this place is where to get one of the best in Paris. KB Café has been a staple of the neighborhood since I spent time in Montmartre and has expanded. It has great coffee and outdoor and indoor seating.
Rue des Martyrs has a variety of restaurants and shops to offer if you are hungry. It is the perfect place to explore Paris and feel like a local Parisian. Grab a pastry at Sébastien Gaudard (I love the lemon tart) or Farine & O. You will also find classic French vendors such as your florist, fishmonger, Greek shop, and pharmacies.
Rue Dauphine Favorite Paris Street in the 6th Arrondissement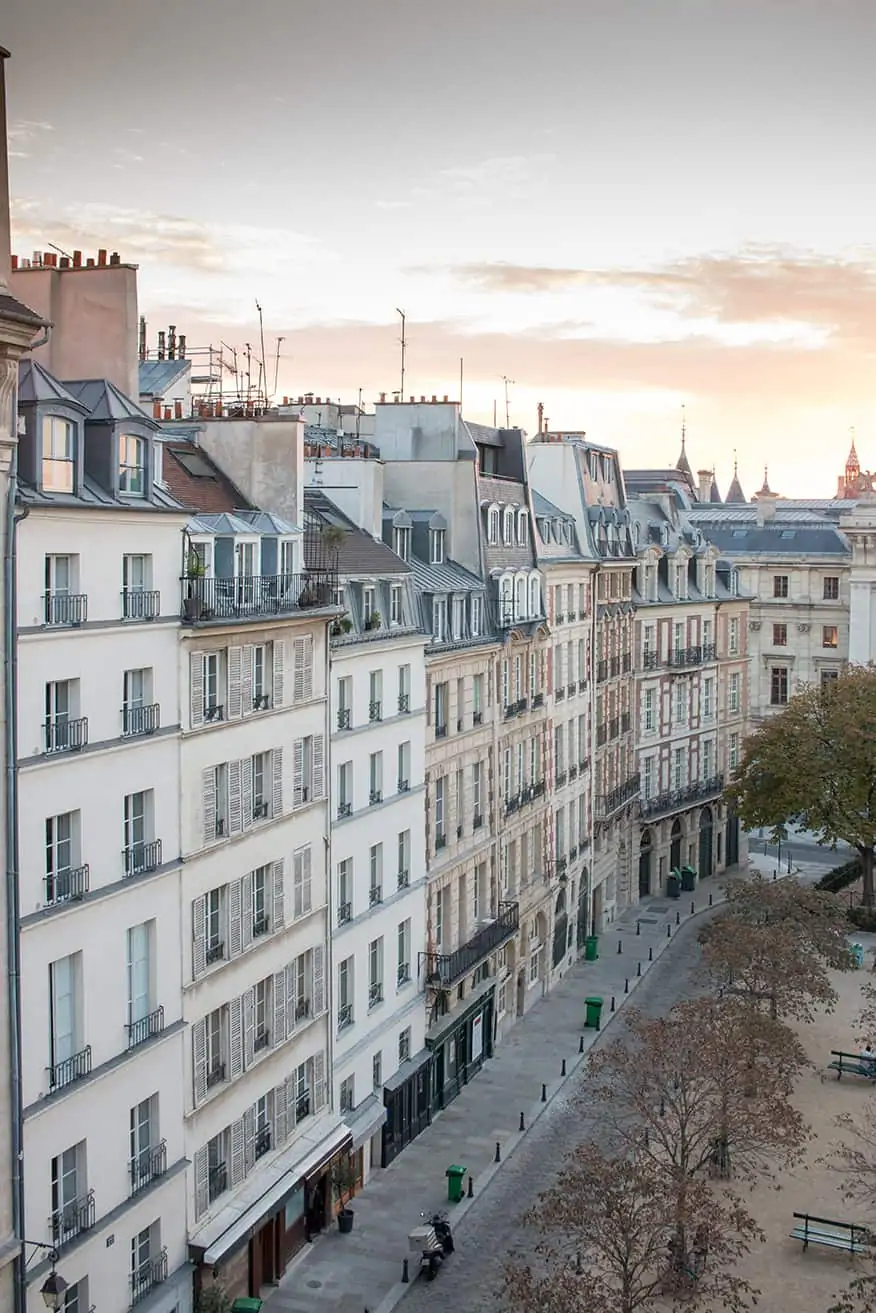 Rue Dauphine starts at Place Dauphine, an adorable square just off Pont Neuf on the other side of Notre Dame. It is easy to walk by this area as the entrance is small. I stayed at an apartment here a few years ago and loved it. In the spring, it is filled with pink chestnut trees in bloom.
Head to the Left Bank from Place Dauphine down Rue Dauphine. The hotel I stayed at on my last Paris trip Relais Christine is here along with the restaurant Chez Fernand Christine. Grab a coffee at Bonjour Jacob or a pastry at Liberté Boulangerie. In the evening, enjoy jazz at Café Laurent or walk to Rue Mazarine for a cocktail at Prescription Cocktail bar.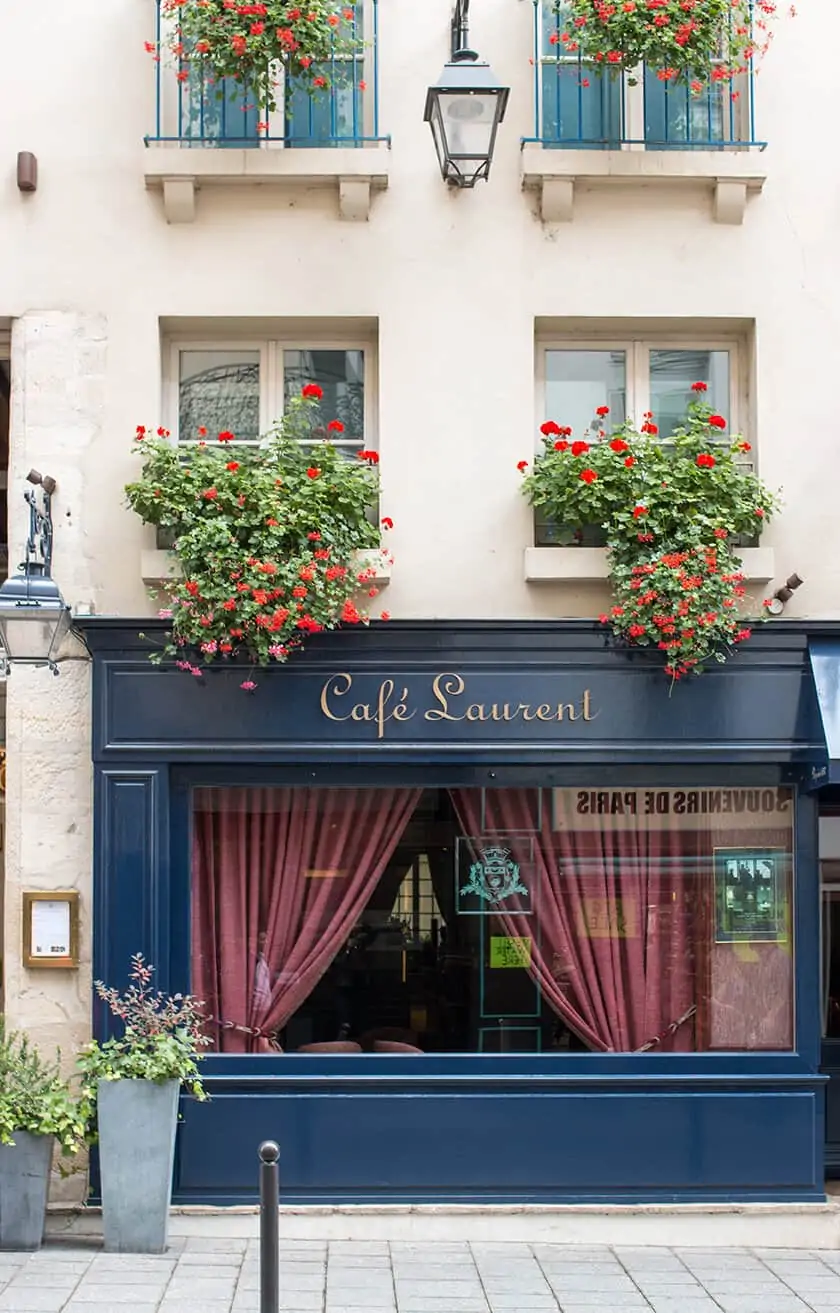 I hope this post helps you discover some new spots in Paris or perhaps refreshes some neighborhoods you had forgotten about.
P.S. If you loved this top 5 list, don't miss my favorite classic bistros in Paris.