I hope this inspires you to rediscover your local Trader Joe's and find your own French finds on a budget.
Update! If you read the original post, there are more French Finds below plus notes on some items on things I learned while continuing this series.
Trader Joe's Dry Aisle
I have heard they have a baguette at Trader Joe's but my local one didn't look too hot so I skipped it. I have heard other stores have different types of baguettes. Don't skip this, just take a look and see if it looks good. There is a frozen option below that I mention.
Cornichons
I love these pickles that I find at the French grocery store. They were $2.69 and perfect for sandwiches or a charcuterie board.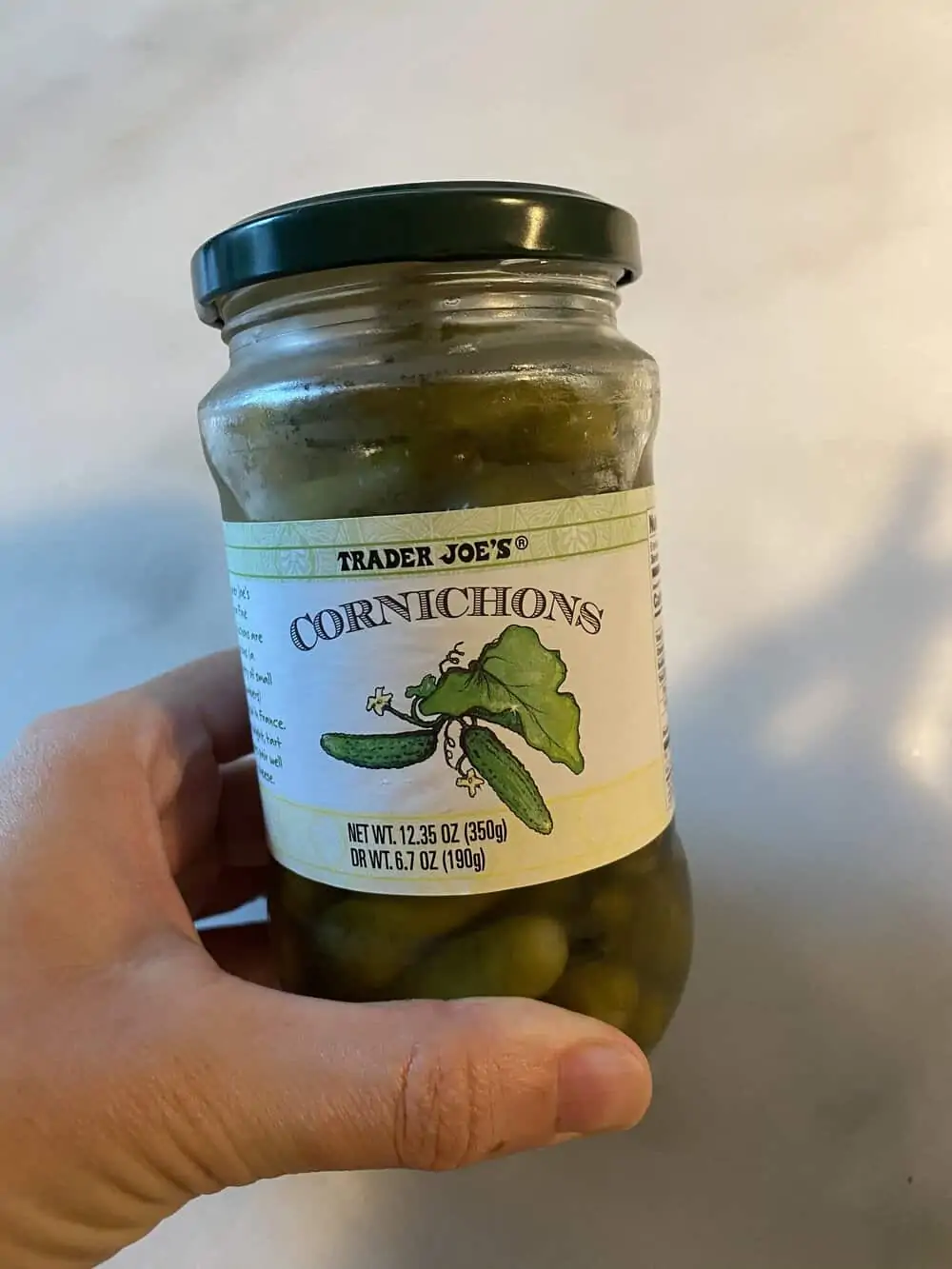 Trader's Joes Dijon Mustard
This is great for sandwiches but also for making salad dressings. It was $1.69 (this may be higher now) The dijon mustard is hard to find in France but still available in the US. Stock up as it lasts a good year unopened.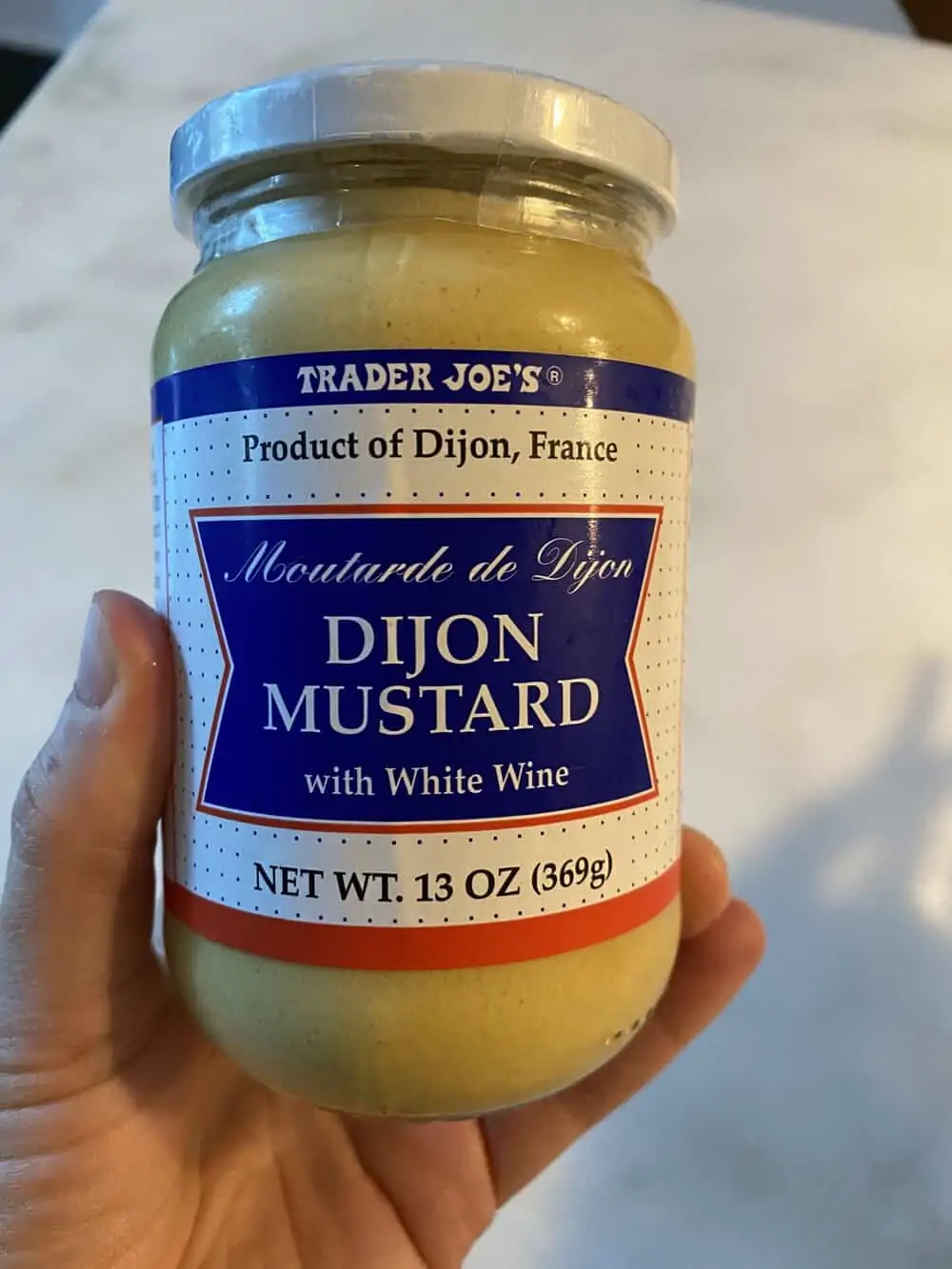 I recently discovered these delicious caramels that are made from French sea salt. I have had these multiple times in France and they will bring you back with one bite.
Trader Joe's Frozen Aisle
There were so many items to discover in the Frozen aisle. There were a few different styles of quiche. I ended up bringing two home to try. It heated up in the oven quickly and was a good weeknight meal option.
Trader Joe's Quiche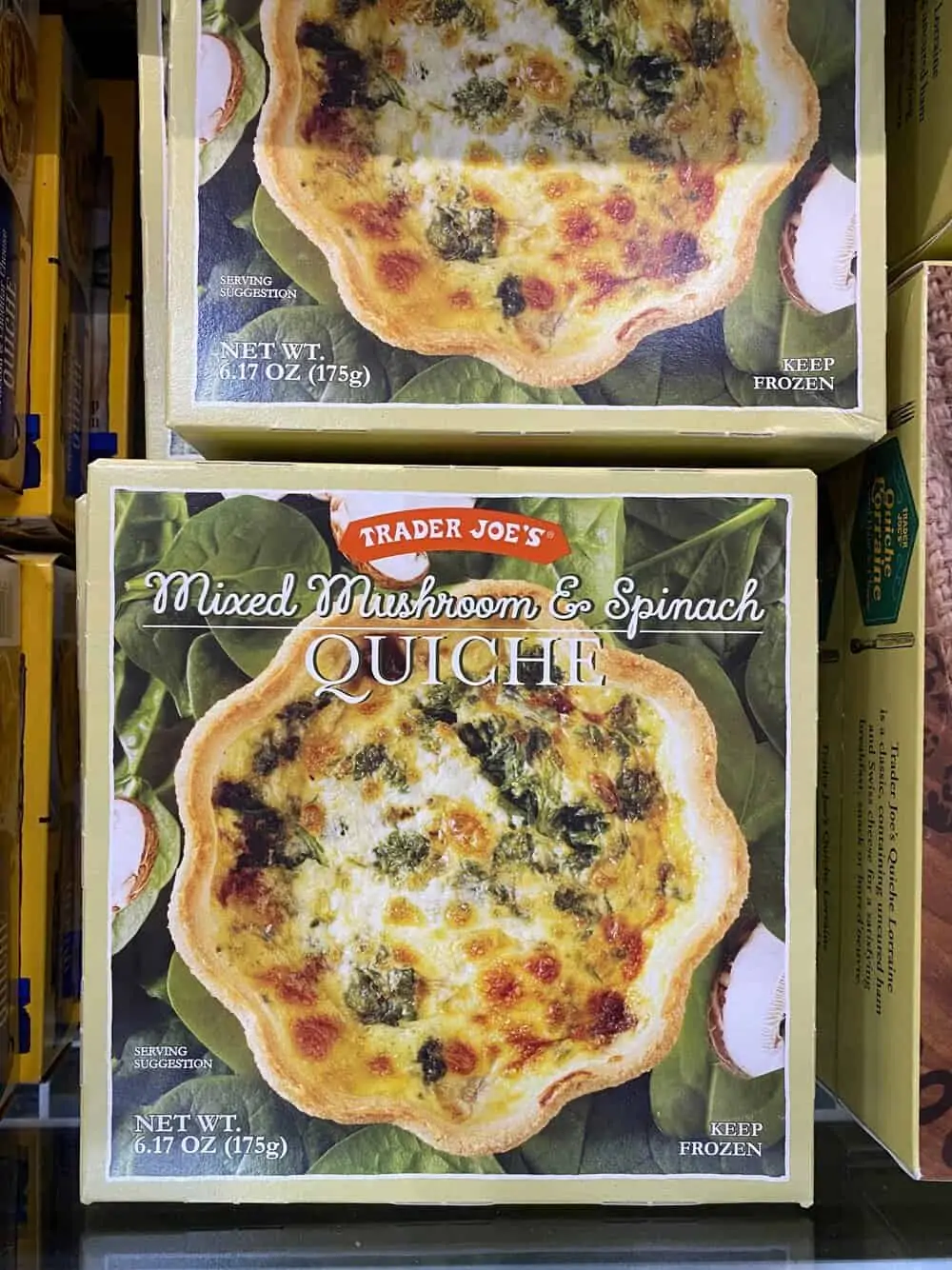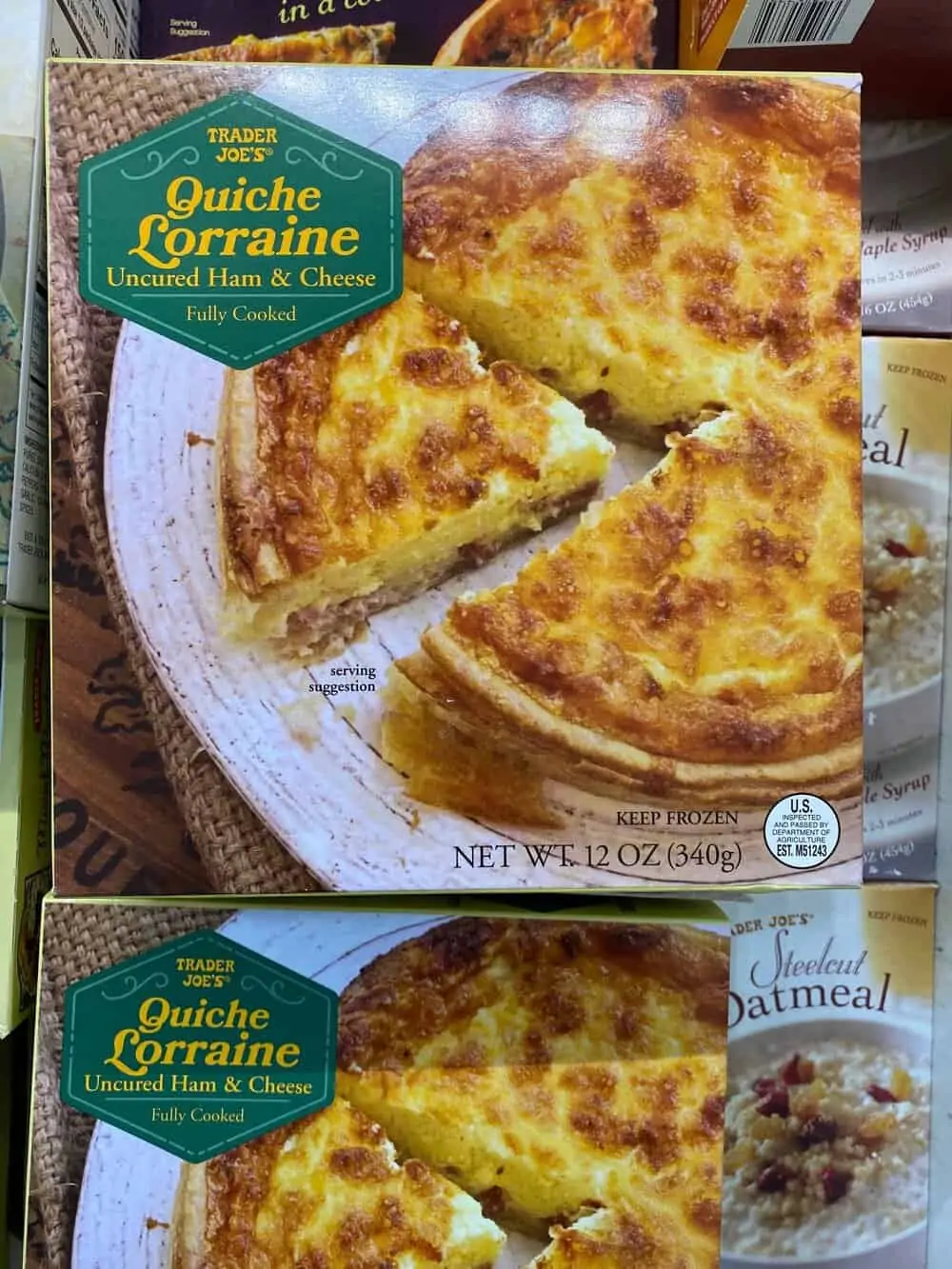 The French onion soup didn't look like it was made in France, but if you don't feel like making the real thing from scratch this is an alternative. I didn't take this one home since I make my own.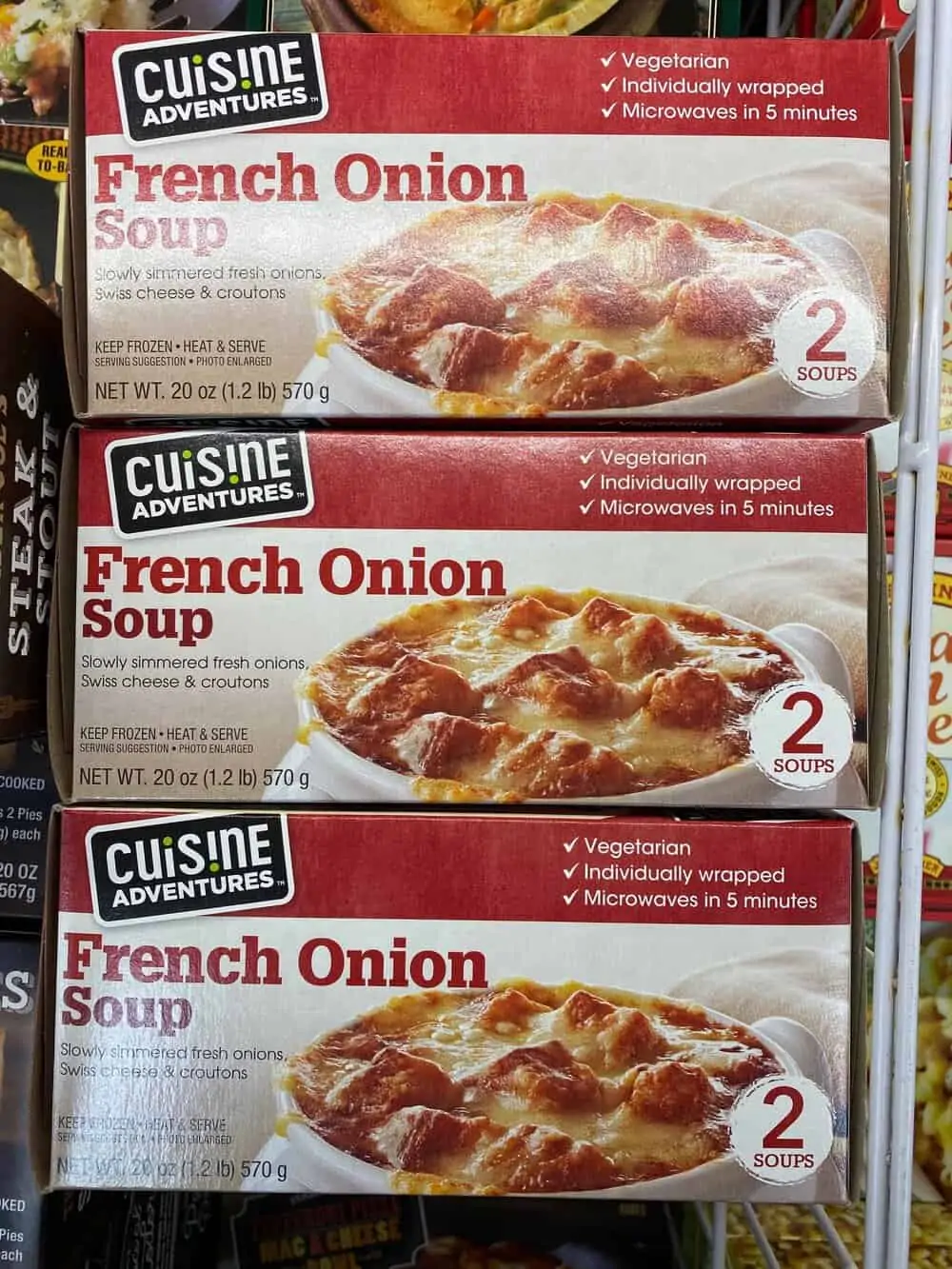 Trader Joe's Croissants
I ended up buying both the chocolate croissants and the mini croissants. I think they are a good option when you can't make it to France especially on a cold day in winter or fall. It's a fun thing to wake up to on a weekend. Cupcakes and Cashmere wrote a whole post on them here. Prices for the chocolate croissants were $4.79 and the mini croissants are $4.49.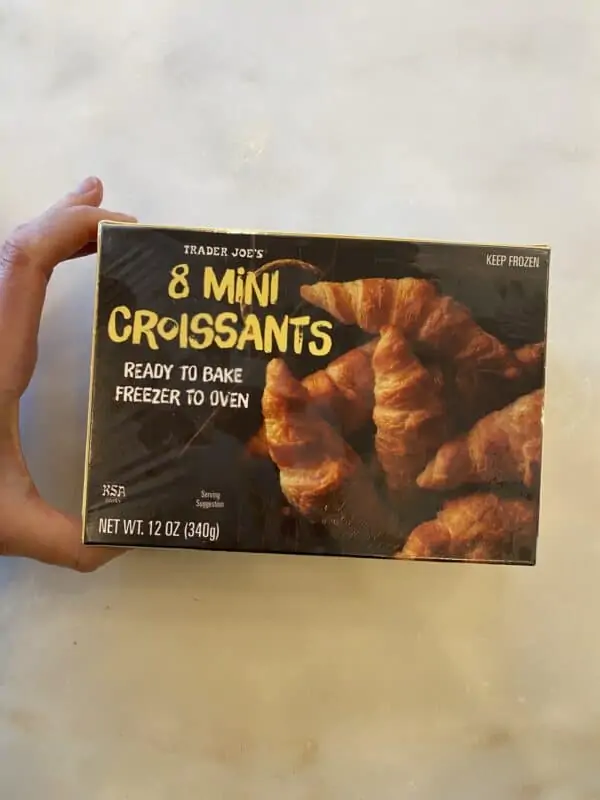 Trader Joe's Macarons
I have heard great things from readers about their frozen French macarons. They aren't my favorite sweet treat so I didn't bring them home but worth a try if you love them.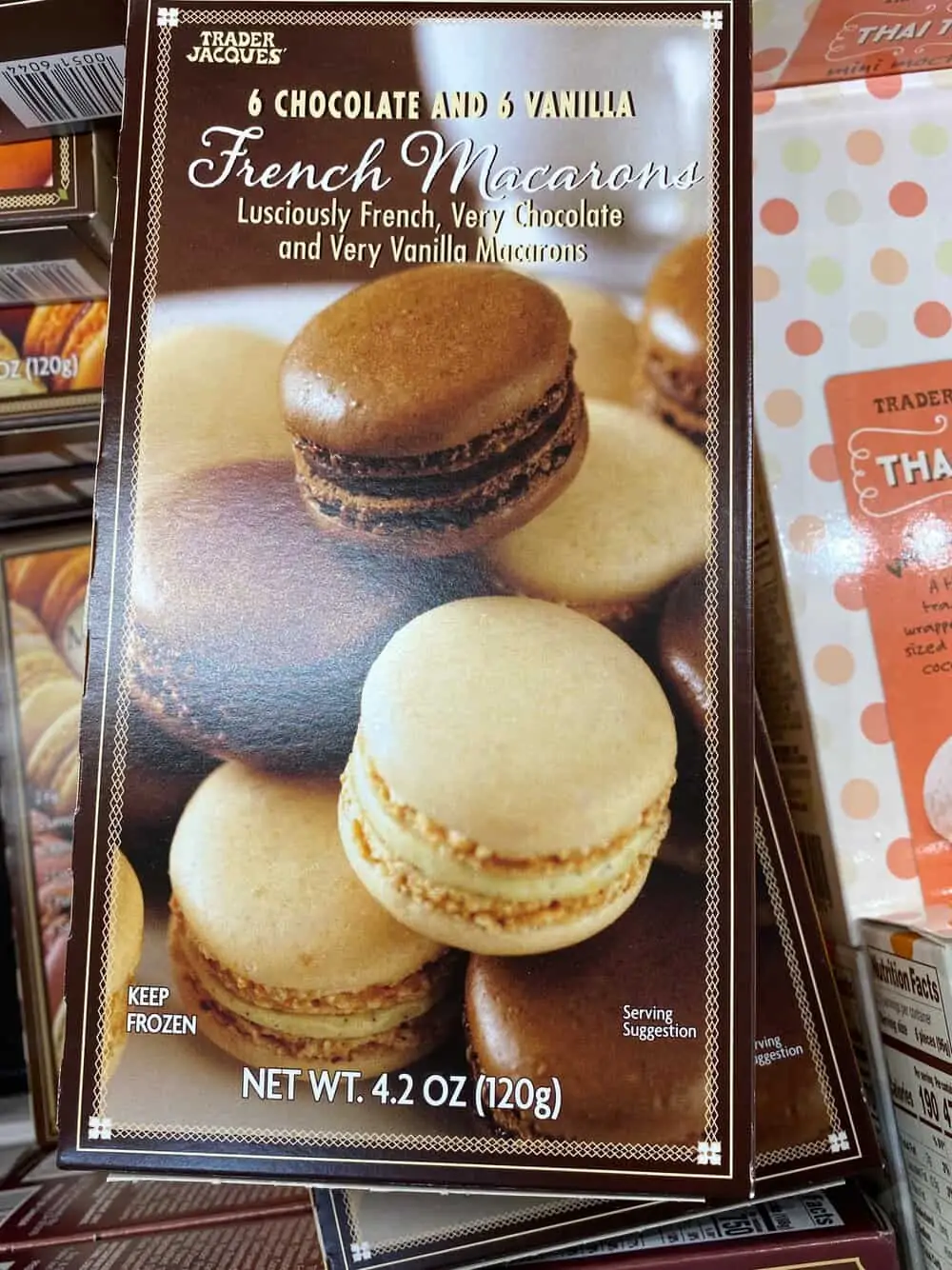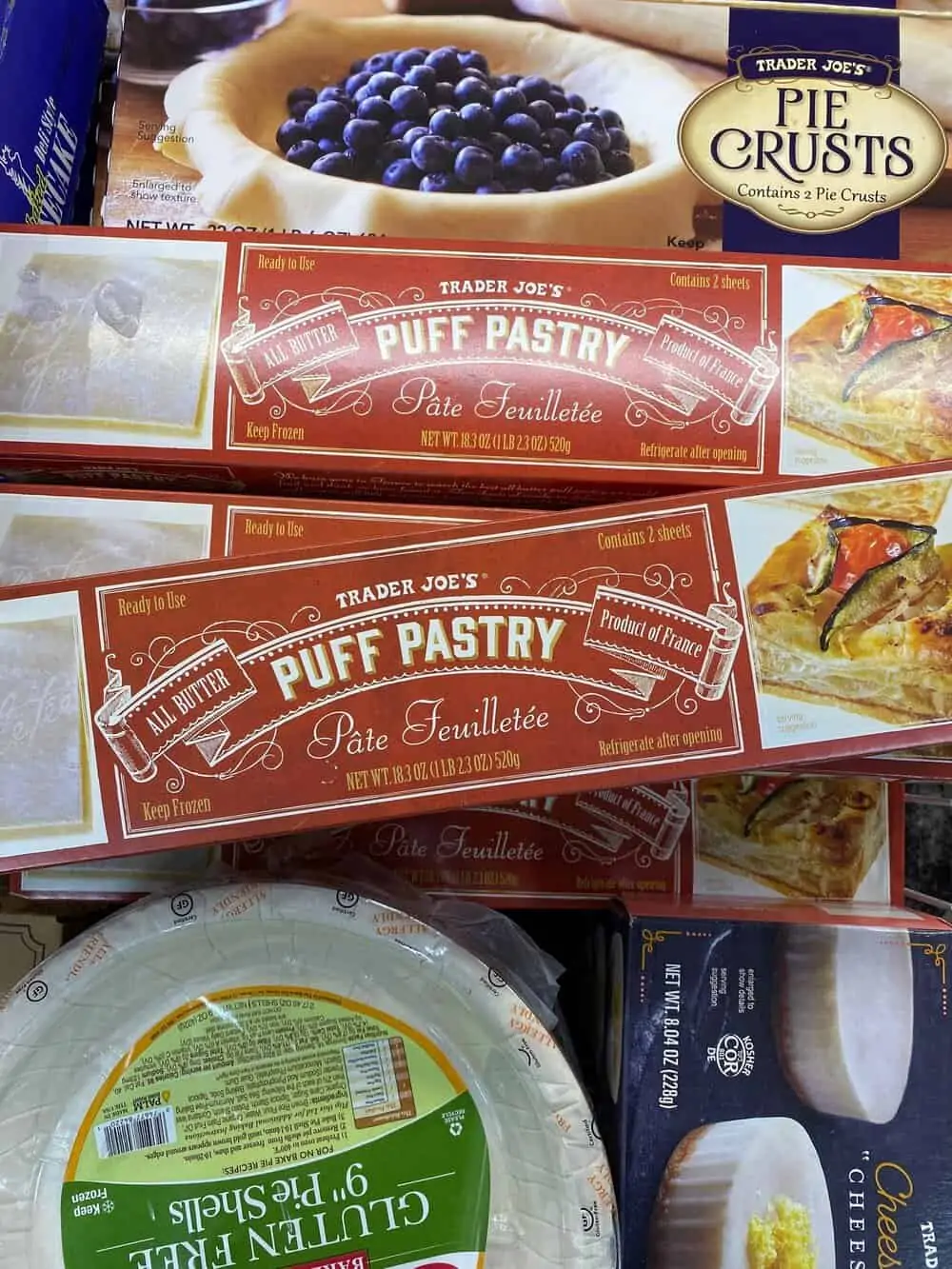 I have heard a lot of great things about the puff pastry for $3.99. This one uses butter and is imported from France. I have been using an organic option at my local grocery store that I keep in the fridge. Update! This is a seasonal item and is only found around the holidays. I highly suggest stocking up in December if you want to use it throughout the year. It will keep in the freezer.
I did buy this Brie Cheese and Tomato Tarte that is made in France. I have not tried it yet, I will report back. If you have tried it, please feel free to comment below.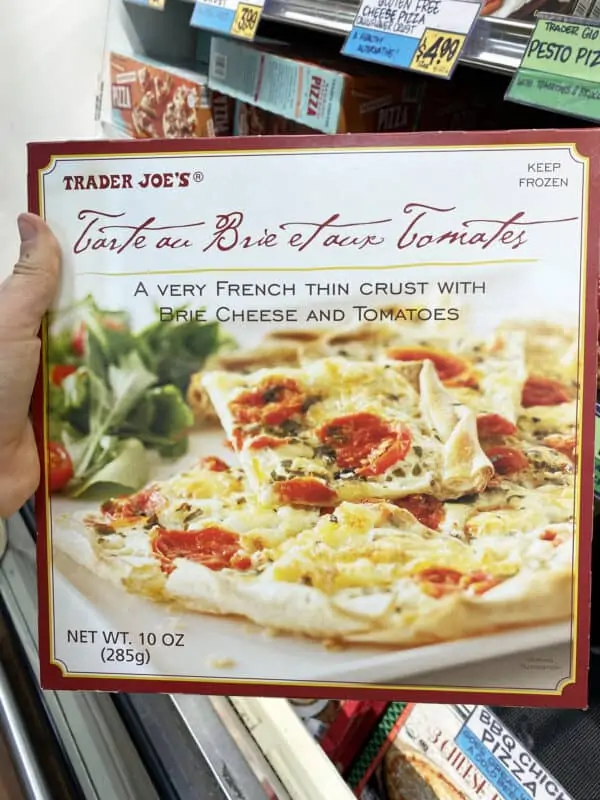 Frozen baguettes. I discovered these on one trip and I came back to grab them on a second trip. I wanted to try them out. They are very mini. I still keep the rest of the container in the freezer in case I need a small baguette for a cheese plate in a pinch. They smell amazing. They aren't the best baguette I have had but they are good warm fresh out of the oven. It's worth a try.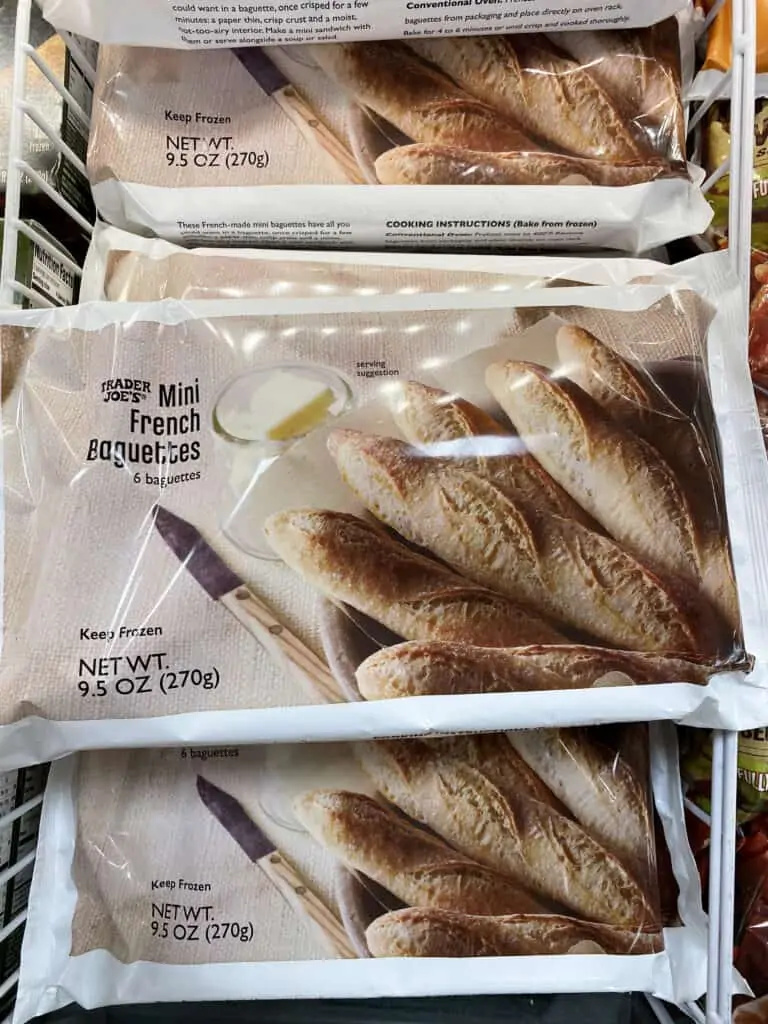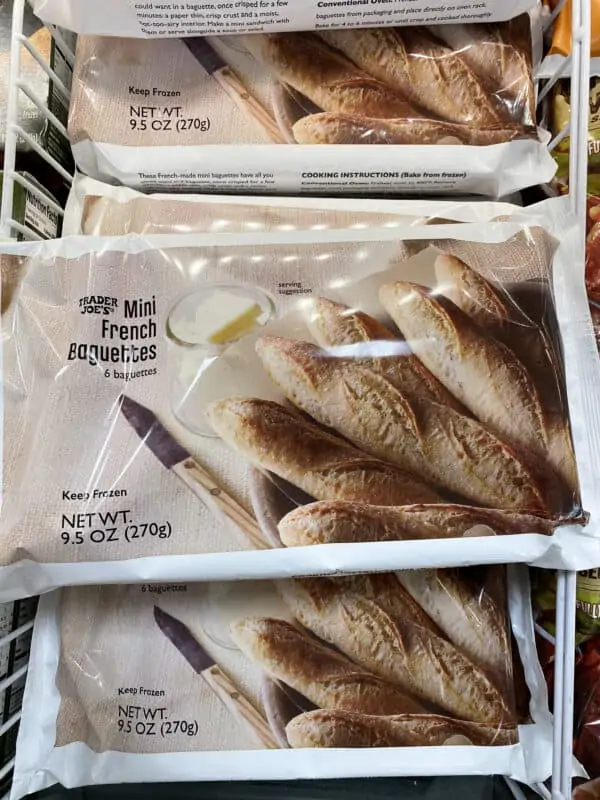 Trader's Joes French Butter
If you buy one thing at Trader Joe's, get the butter. It is SO good and only $3.69. I should have bought two. It goes so well on fresh bread right out of the toaster. Update: this has been discontinued as of Summer 2022.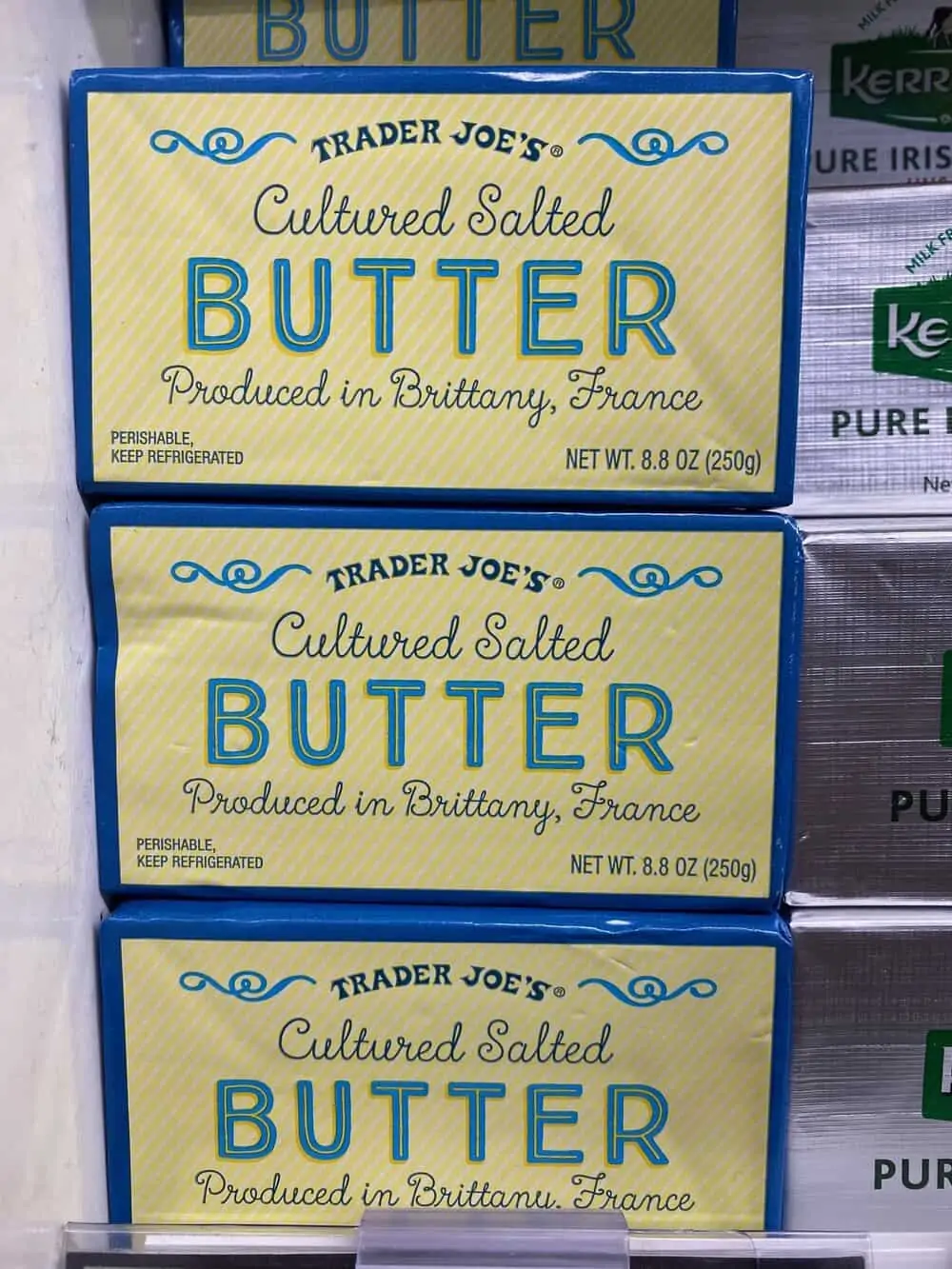 Trader Joe's French Lemonade
Sparkling Pink Lemonade is made in France. I am pretty confident this is seasonal since I haven't seen it for the last six months and it recently popped up at my Trader Joe's. They made it an end cap. It's perfect for a French-inspired outdoor picnic.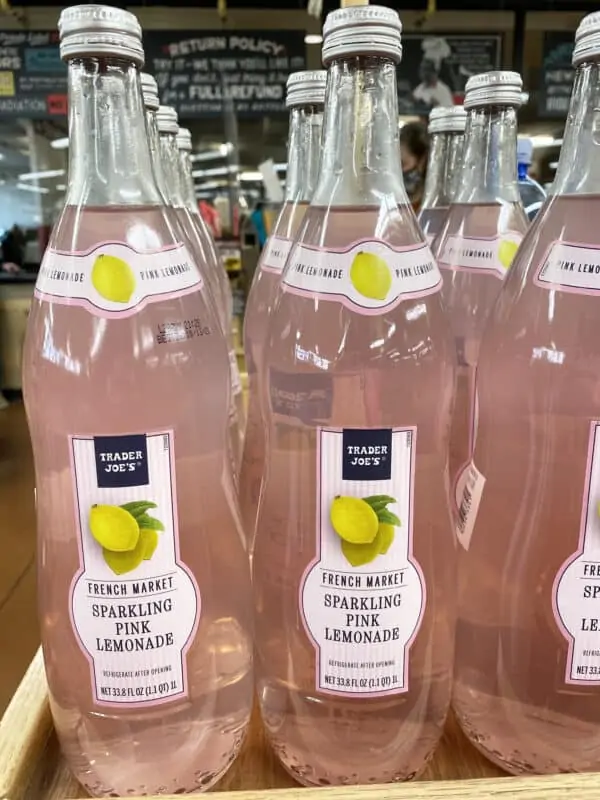 French Wafers
These are easily found in the cookie aisle in France. I tried these because they were imported from France and didn't break the bank at $2.49. I think in France they would be closer to one euro.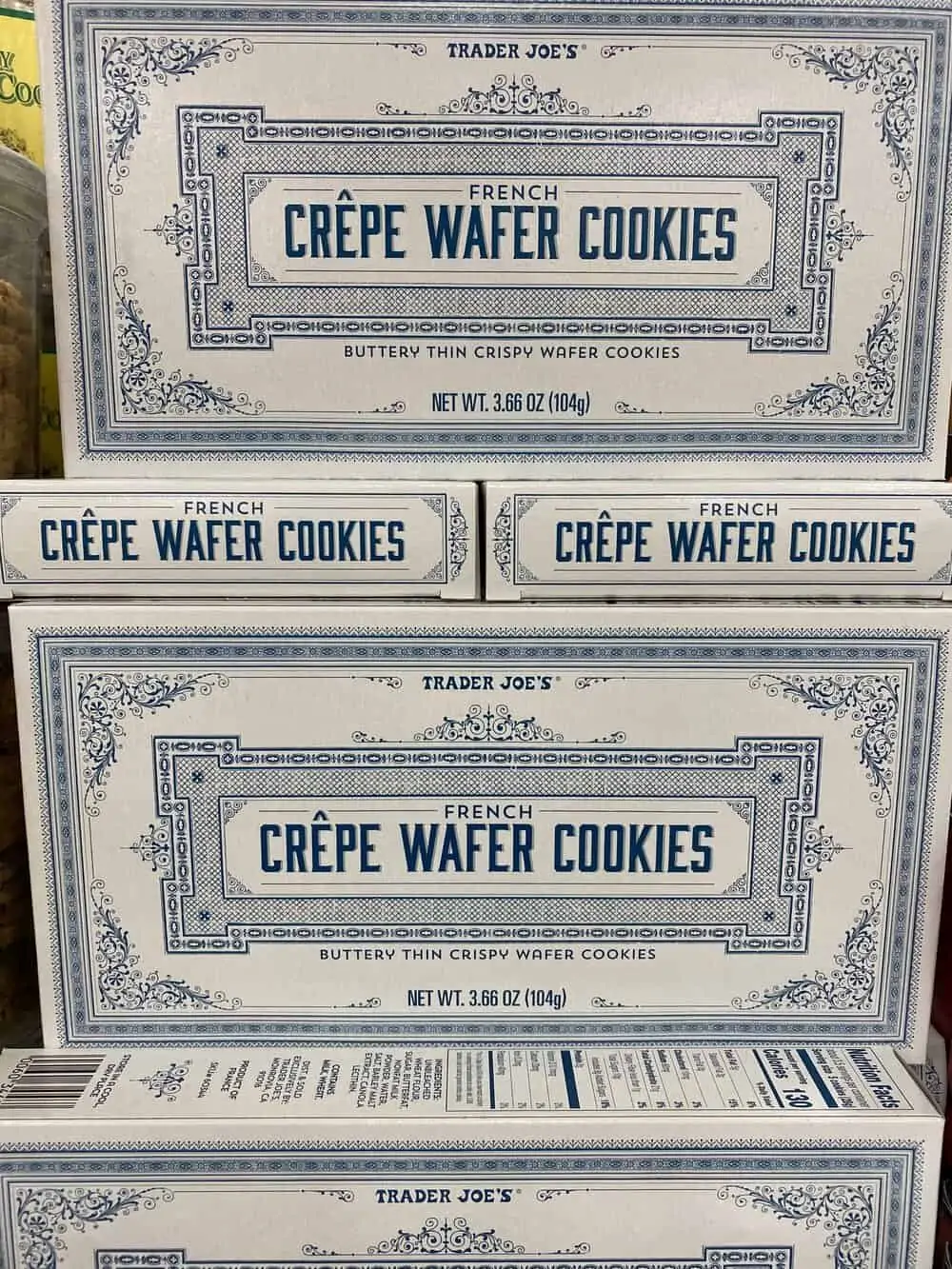 Trader Joe's French Cheese
I picked up a 6-month comté ( I prefer the older ones) and a triple cream brie which has been fantastic. I would get this again and the price was $5.51 for a large piece. They also have Camembert and Chèvre which I didn't buy this round. In the Winter, they have Raclette (technically Swiss) and Fondue the Winter. Note the Raclette is also a seasonal item and can not be found past Christmas.
I am still working my way through things that I purchased mostly the wine. Over the weekend, it was nice enough to sit outside drink some Sancerre and make a little cheese board with the comté and brie.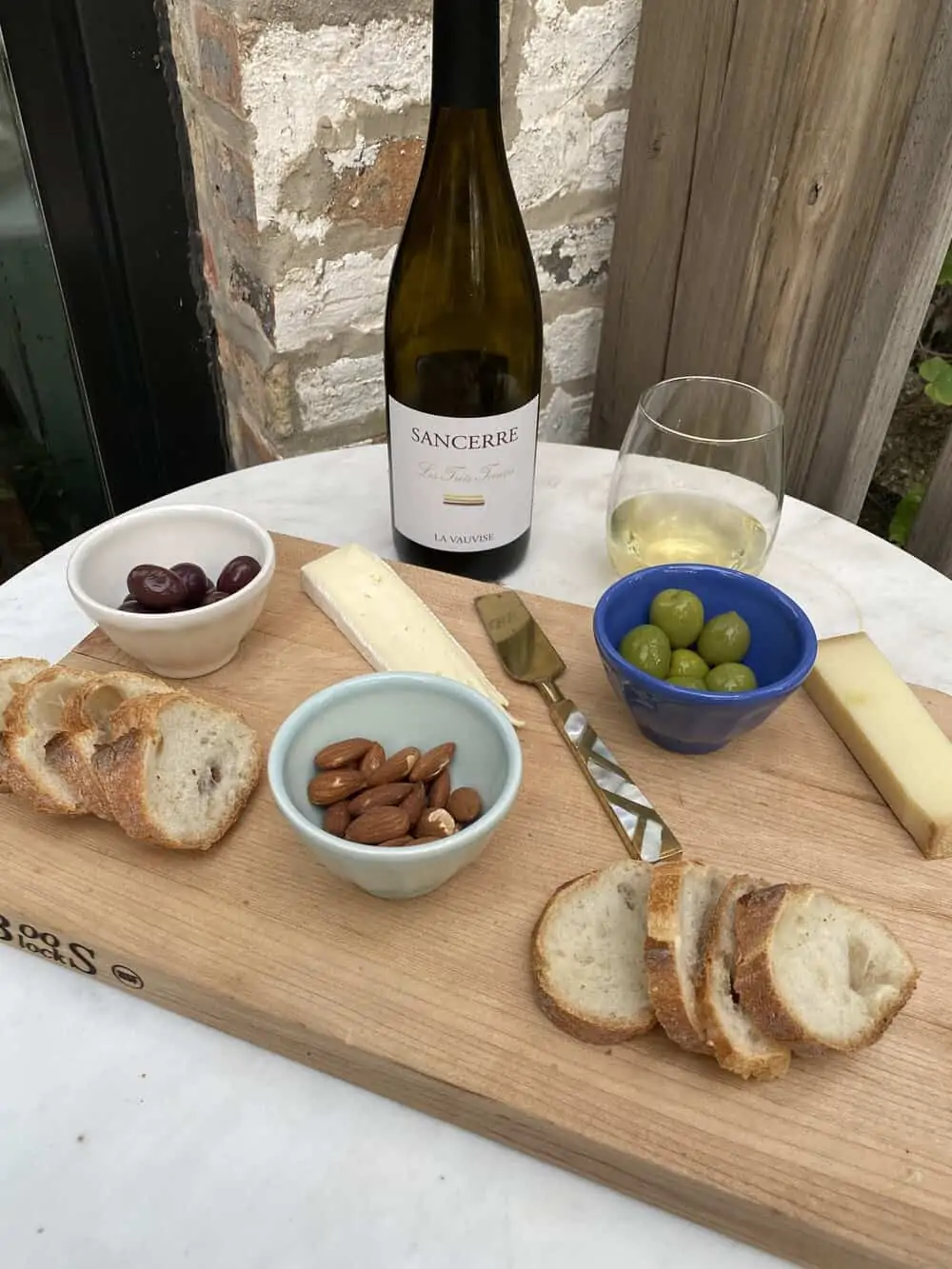 Trader Joe's French Wine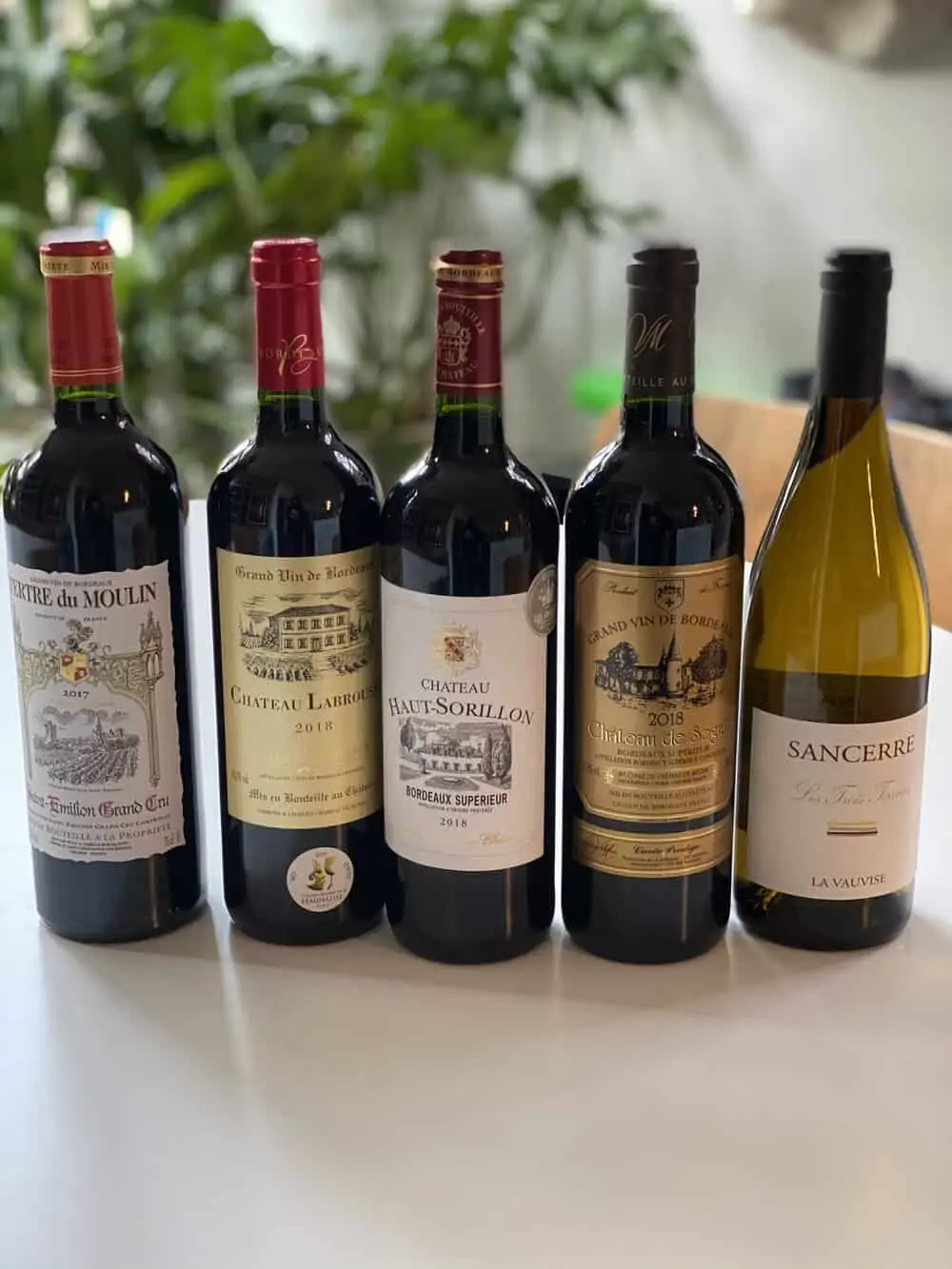 Wine prices and names:
Bordeaux $10.99
Labrousse Blaye Cotes (staff recomendation) $7.99
Tertre du Moulin St Emilion $15.99
Bordeaux Prestige $11.99
Sancere $17.99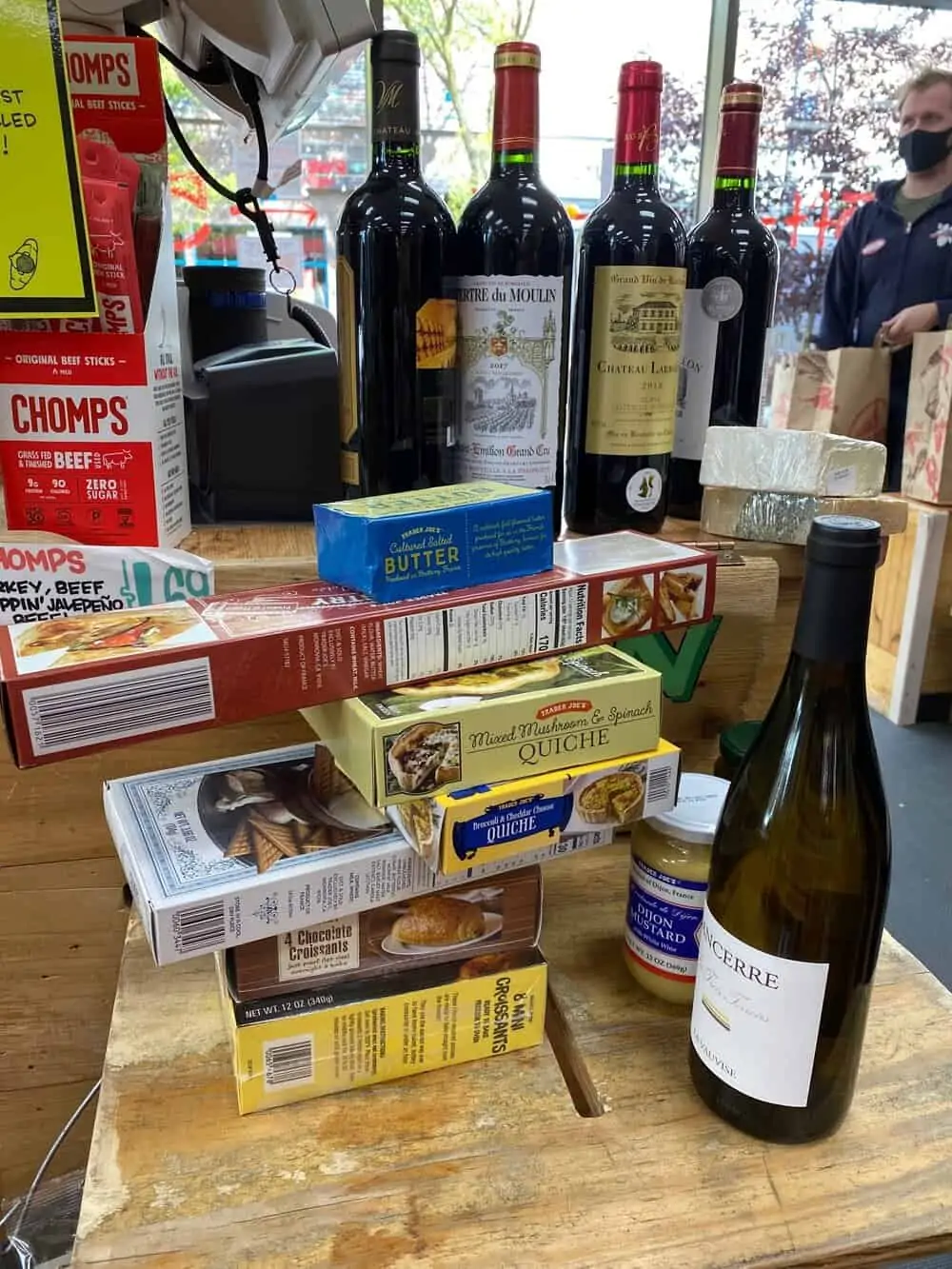 My grand total for everything including 5 French wines was $114. I only took what I would eat and try or needed for the house. If you are looking for an affordable option for wines/cheeses I highly recommend a trip to Trader Joe's.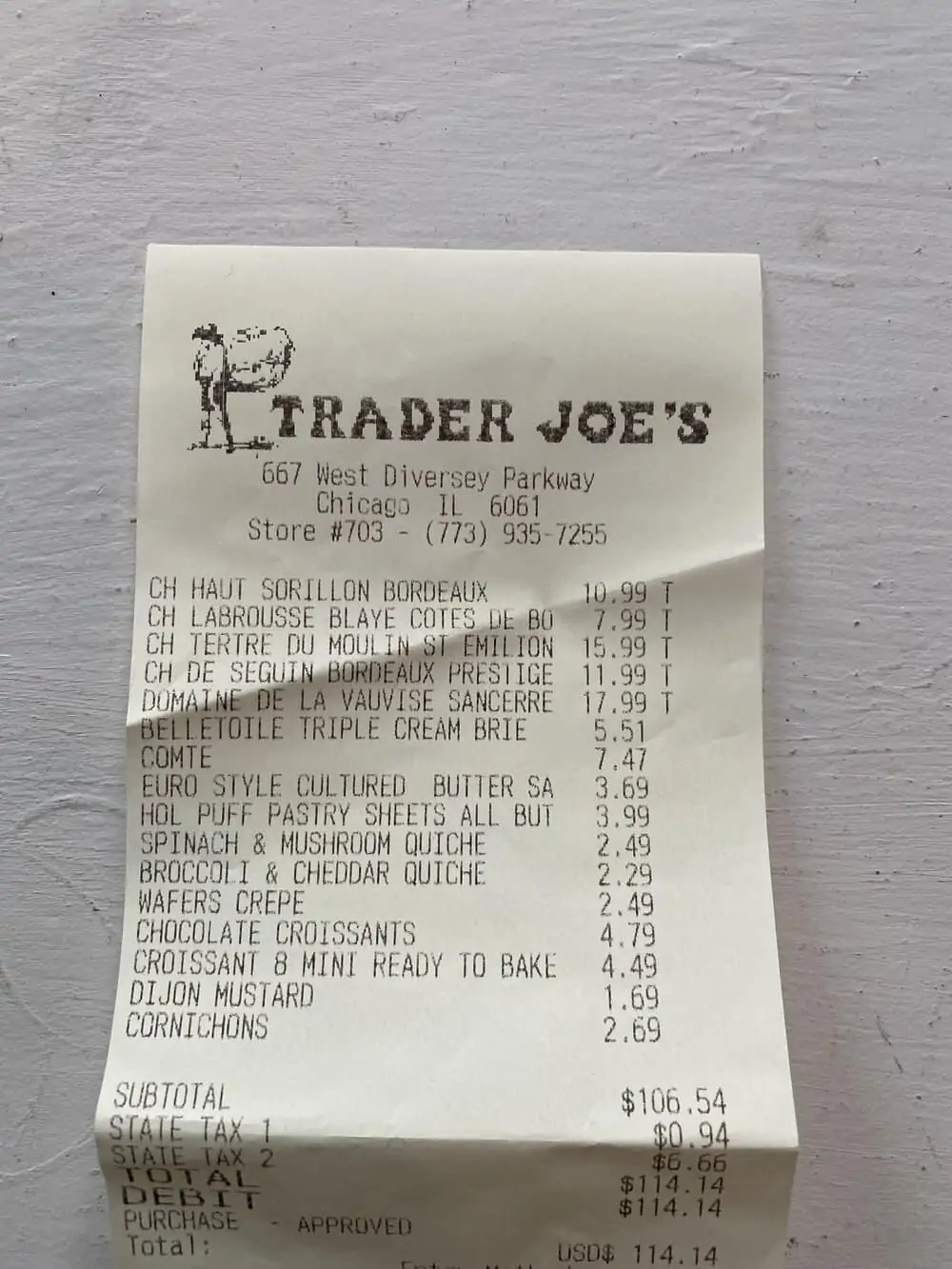 P.S. For more French finds, check out these other 25 French Brands you can buy in the US