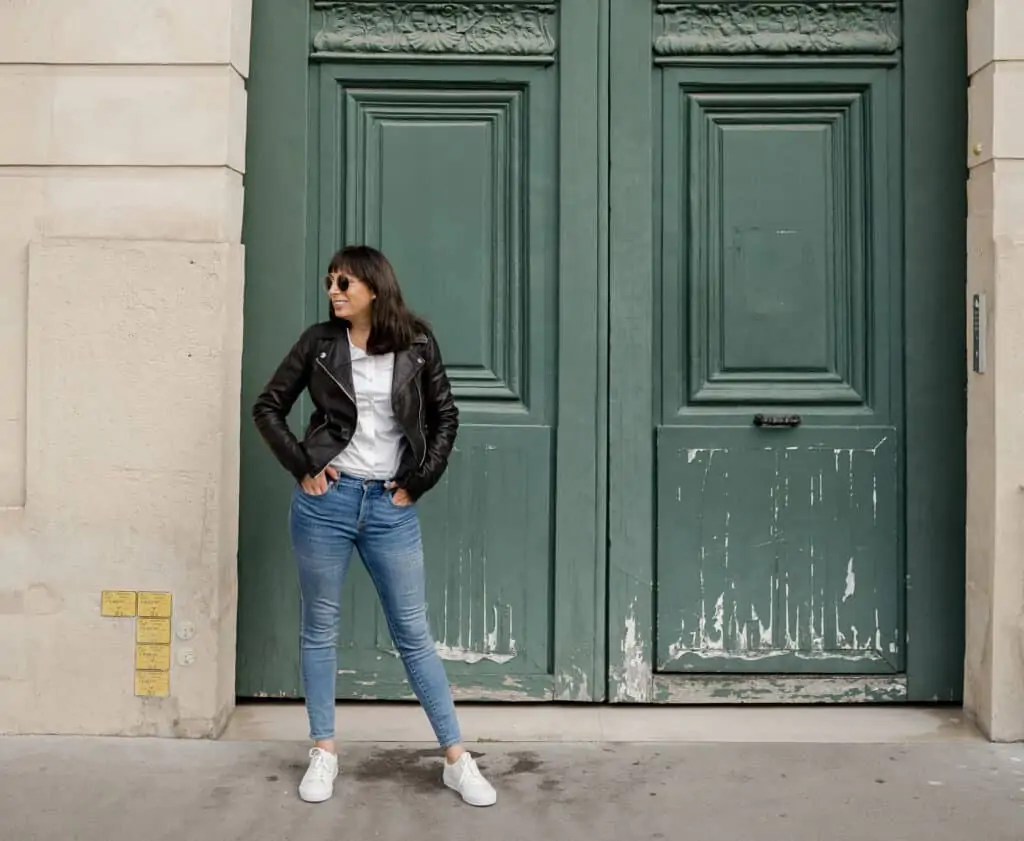 It feels so good to be writing a post about traveling and revisiting Paris. If all goes according to plan (fingers crossed) I will be back this October. This also puts me almost 2 years out of Paris. I have been to Paris multiple times a year for a while now and consider myself an expert on the city. It has been so hard not being in Paris and watching friend's stories while the city has been covered in snow or bursting in pink during cherry blossom season.
Paris is so much a part of me. I built a business around the city!
I have been taking notes in a google document over the past couple of months of new openings in the city. I could be gone from Paris for just a few months and there were always changes and new openings. The pandemic slowed things down a bit with multiple lockdowns but the city of Paris has returned with so many exciting new restaurants, museums, and hotels.
If you have done all the traditional Paris checklist of museums and cafés, this post is for you! Try a new neighborhood or cuisine. Le Samaritaine has been closed for years (I have never seen it open) and it is a must-visit for new and returning visitors.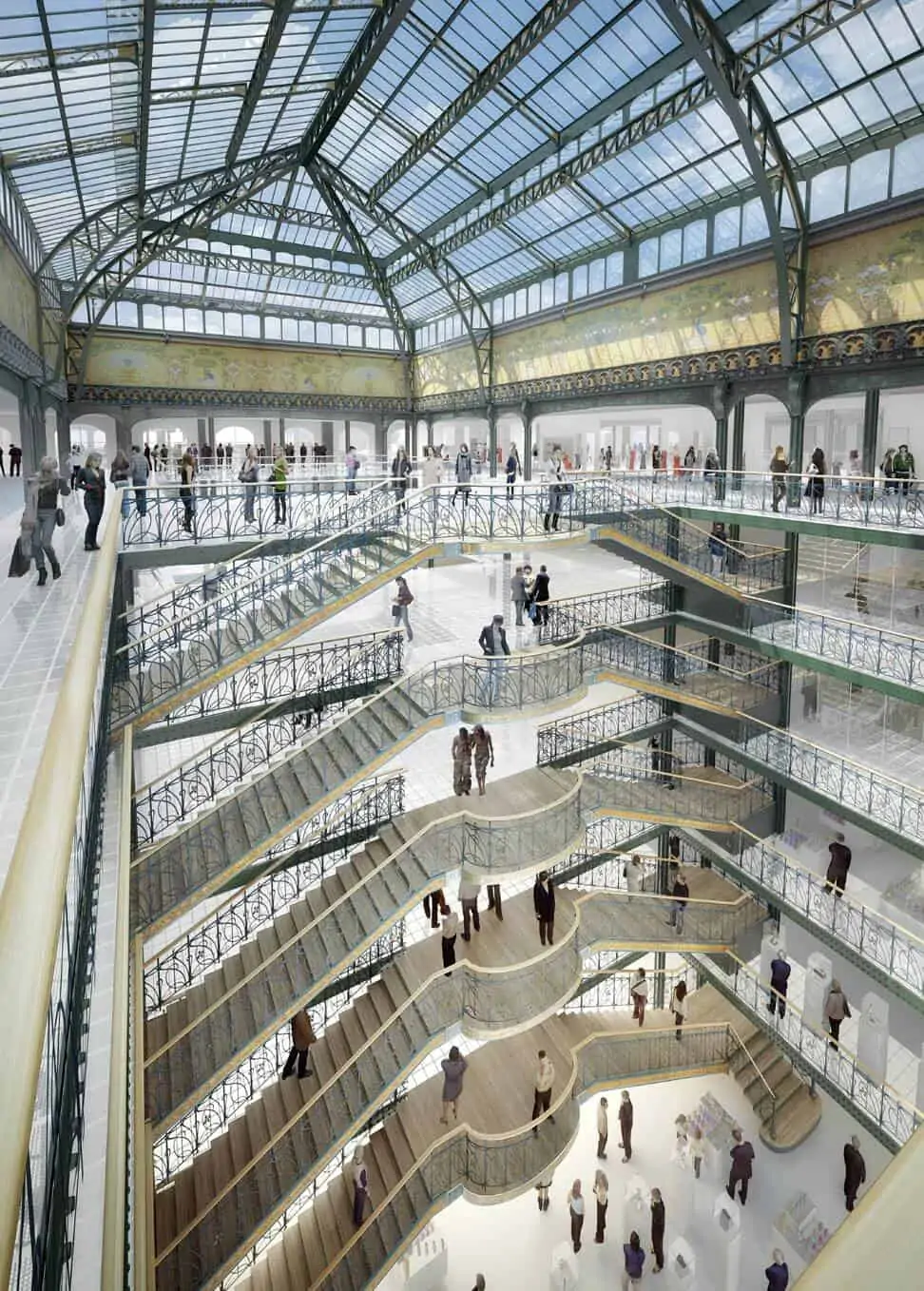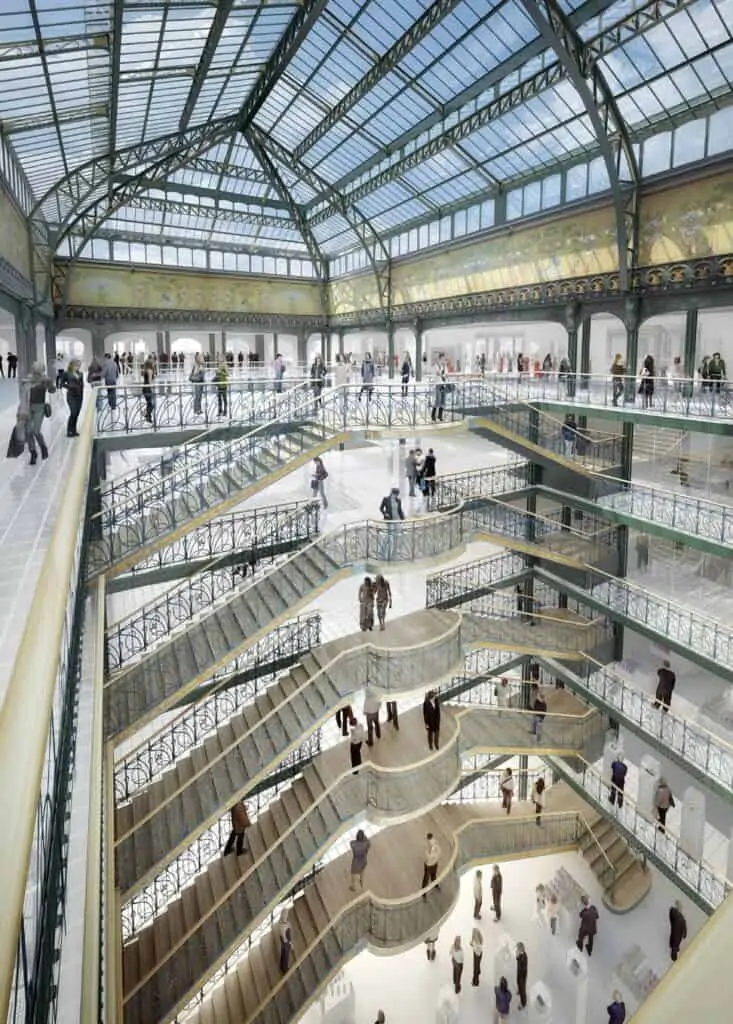 https://www.chevalblanc.com/en/maison/paris/
Hotels
I am breaking this post up into hotels, a good amount opened and there are more on the way include Le Cheval Blanc in September at La Semaritaine.
Airelles Château in Versailles This is a splurge hotel and perhaps one for an anniversary or honeymoon but it is worth exploring if it is in your budget. Each guest gets a private tour of Versailles after hours.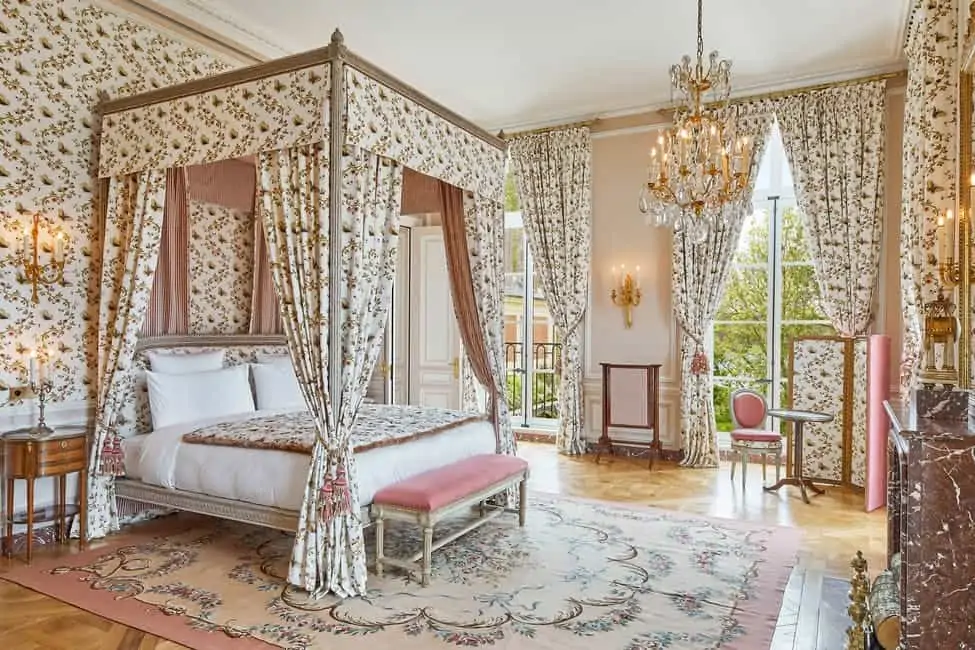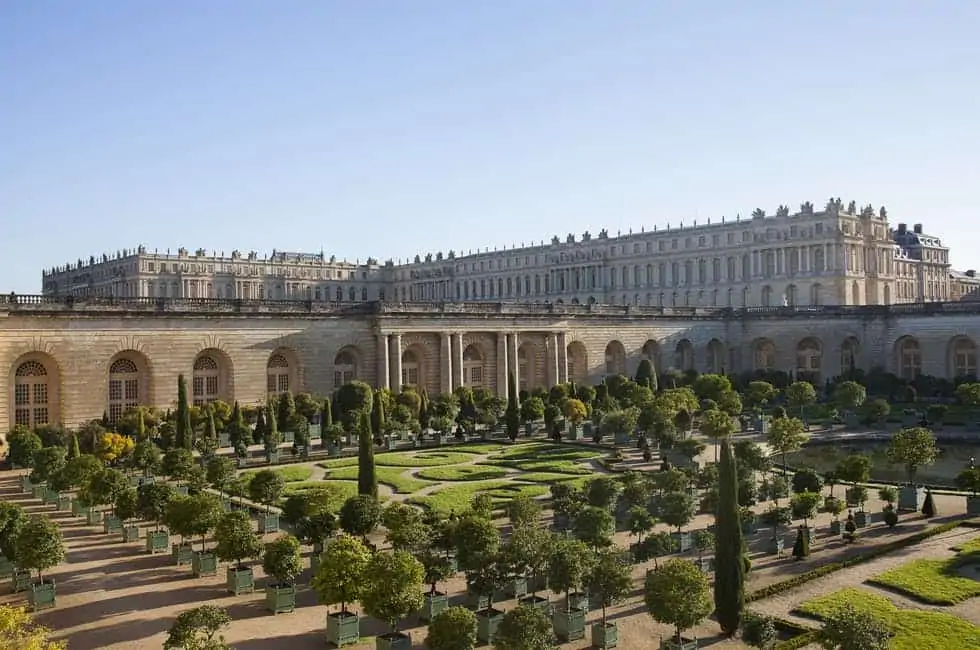 Images courtesy of Airelles Chateau in Versailles
Cinema Paradiso The world's first cinema-focused hotel. I have had my eyes on this hotel since it opened. I studied Italian cinema when I lived in Florence and this really looks interesting. There is also a rooftop bar.
Hotel les Deux Gares is situated between Gare du Nord and Gare de l'est. This is a great location if you have a short visit to Paris and are arriving/leaving via train. The decor is bright and colorful and the hotel has affordable rates if you are on a budget.
Pley Hotel Paris – If you are are into music, this may be a fun hotel to explore. Located close to the Champs – Élysées this is not your classic Parisian hotel. There is a rooftop terrace to check out too.
Chouchou Hotel – This hotel is also a Food Market and Bar. Definitely, something to check out on your next visit even if you aren't staying here. I am adding this to my personal list. If you get a room, get one with a view/bath. It looks like a fun opportunity to view the Parisian rooftops at eye level
Photo courtesy of Hotel Chouchou
Les Hotels Monsieur There are 5 hotels in total with this collection scattered around the city in different neighborhoods. Each hotel takes on the characteristics of that particular neighborhood. This is such a fun concept and a really beautiful design. It is worth checking out if you are looking for an interesting way to explore a new neighborhood.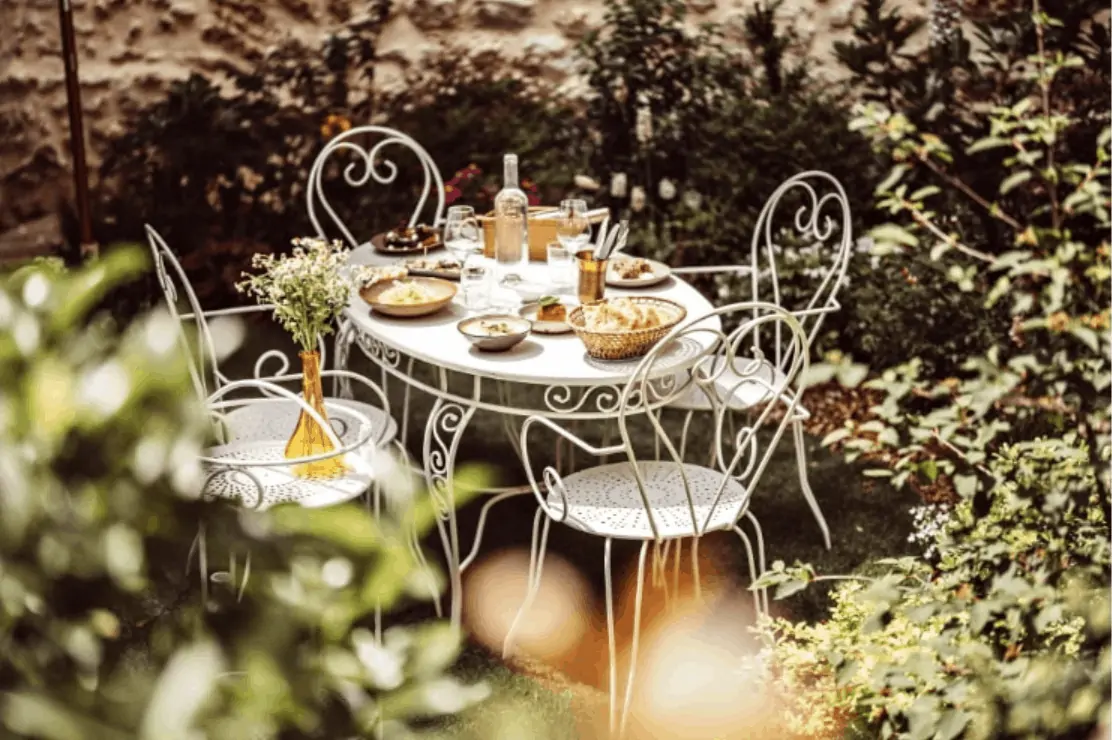 Photos Courtesy of Hotel Monsieur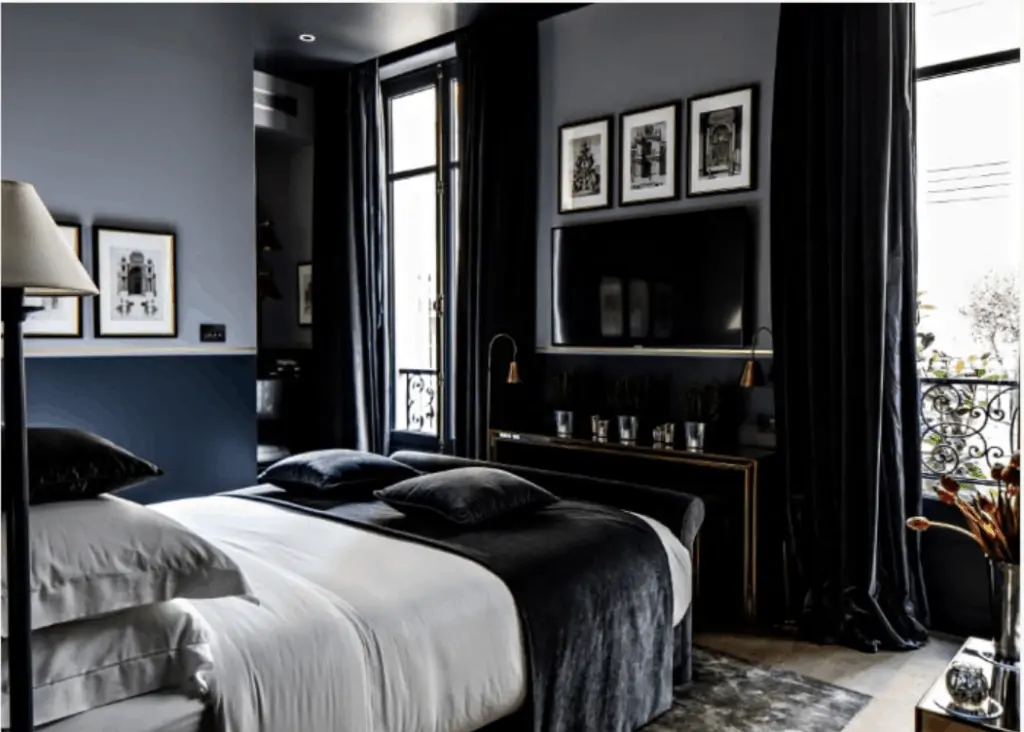 Photo Courtesy of Monsieur George
Les De Matin Hotel and Spa Located in the trendy Sopi area, this new hotel has updated decor and balcony views of the rooftops at an affordable price. 4-star hotel. Book a deluxe room terrace!
Cour des Vosges This isn't brand new but it opened right at the end of 2019. I had the opportunity to take a tour of it and the rooms are stunning as are the views which overlook Place des Vosges. You truly feel like you are the guest in someone's home instead of a hotel.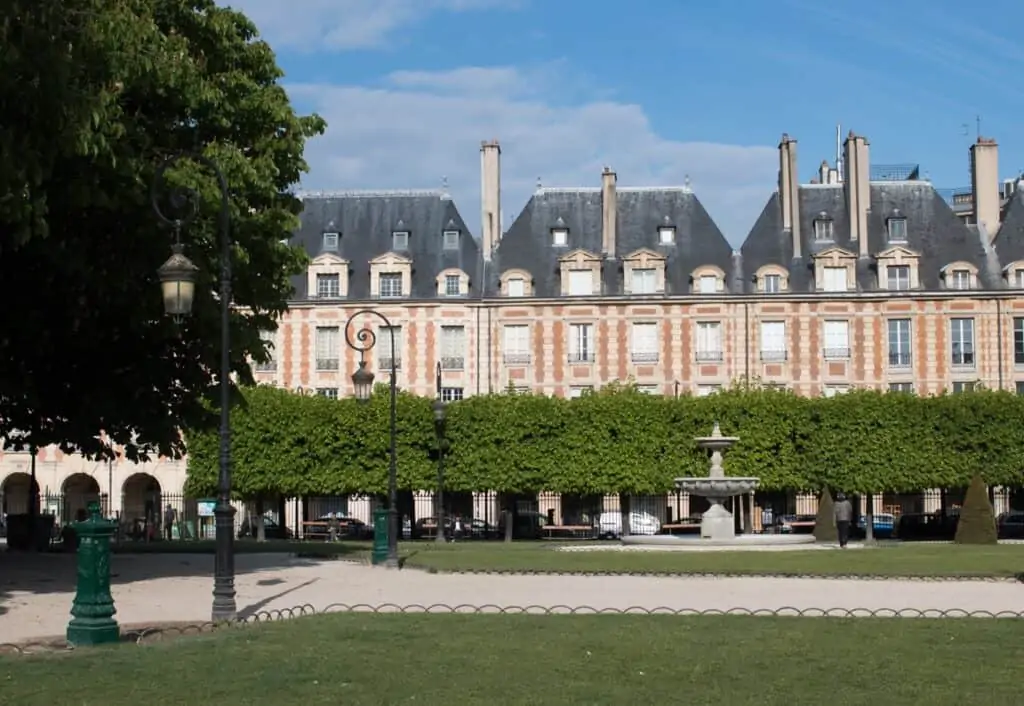 Hotel du Sentier is designed to make you feel like you have a Pied à-Terre in the center of Paris.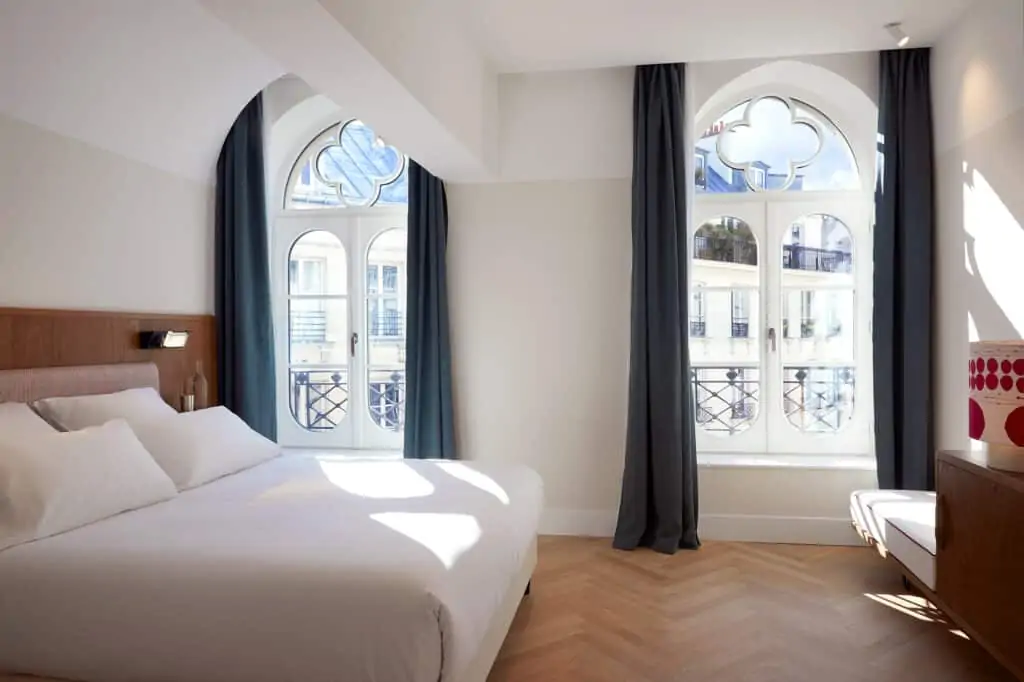 Image Courtesy of Hotel Sentier
Maison Breguet Located in the Marais. The hotel has around 50 rooms and it is made to feel like home. A 5 star hotel.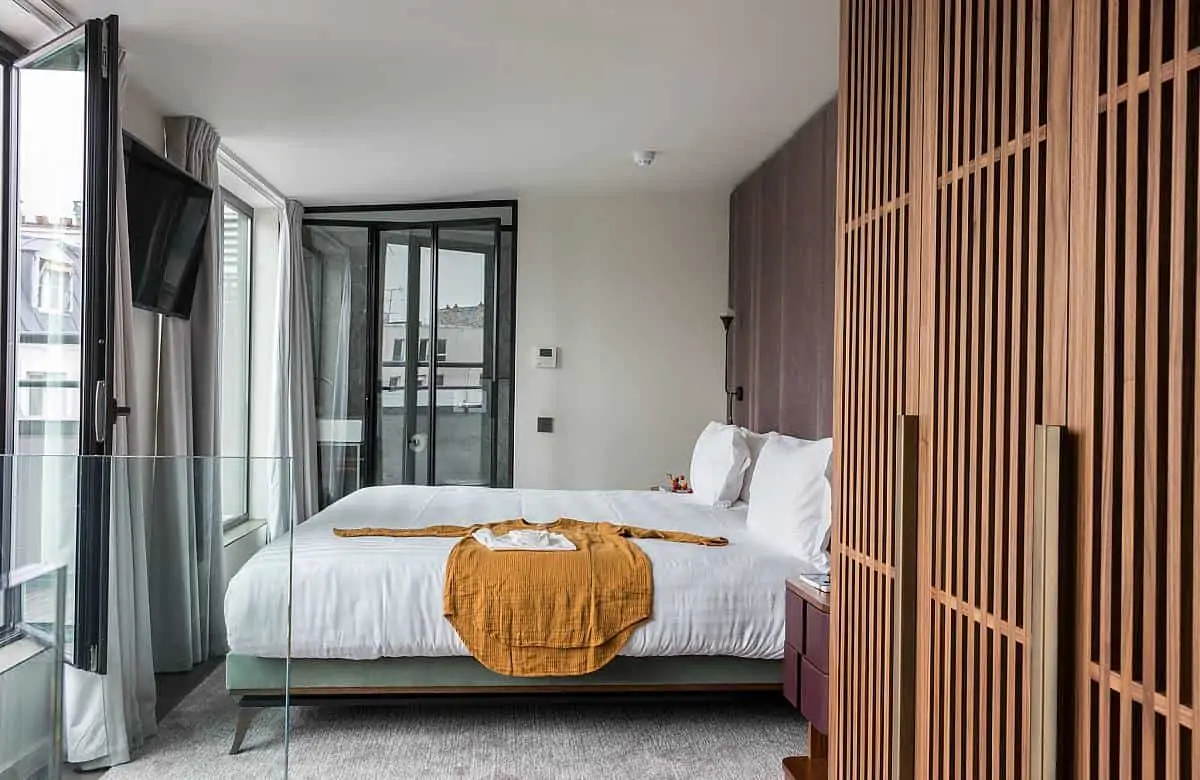 Image Courtesy of Maison Breguet
Hotel Petit Lafayette A Boutique Hotel located in the heart of the 9th arrondissement
Hotel Rouchechart – This one is personal to me as I lived on this street when I first arrived in Paris. I walked this street so many times solo as I discovered the city alone. I didn't know anyone in my neighborhood and there was nothing trendy/cute for a good couple of minutes. I would love to stay here and see the view I saw from my place again and know how far I have come since arriving in Paris so many years ago.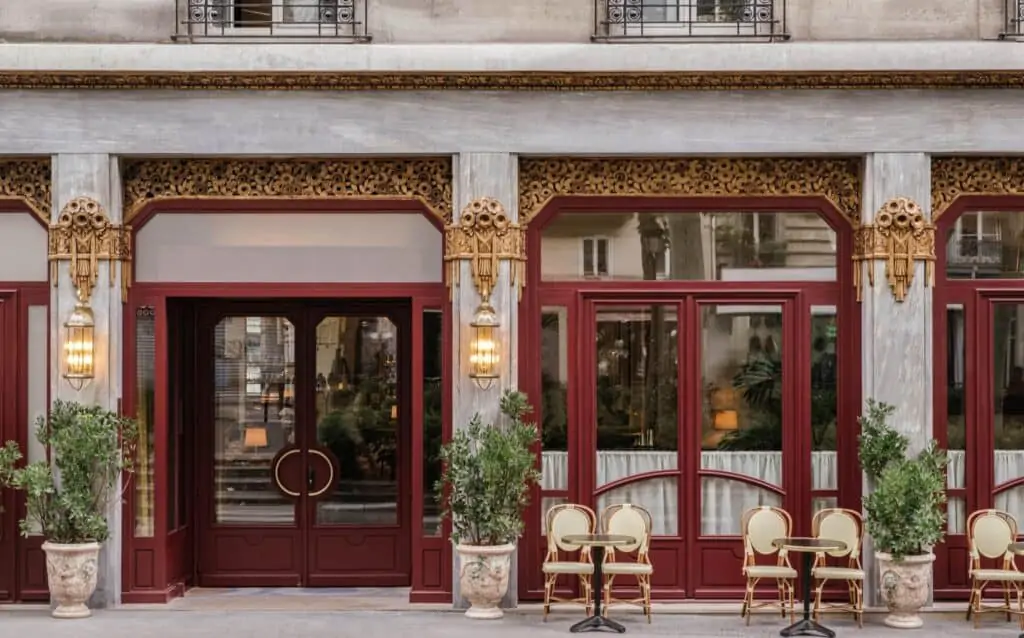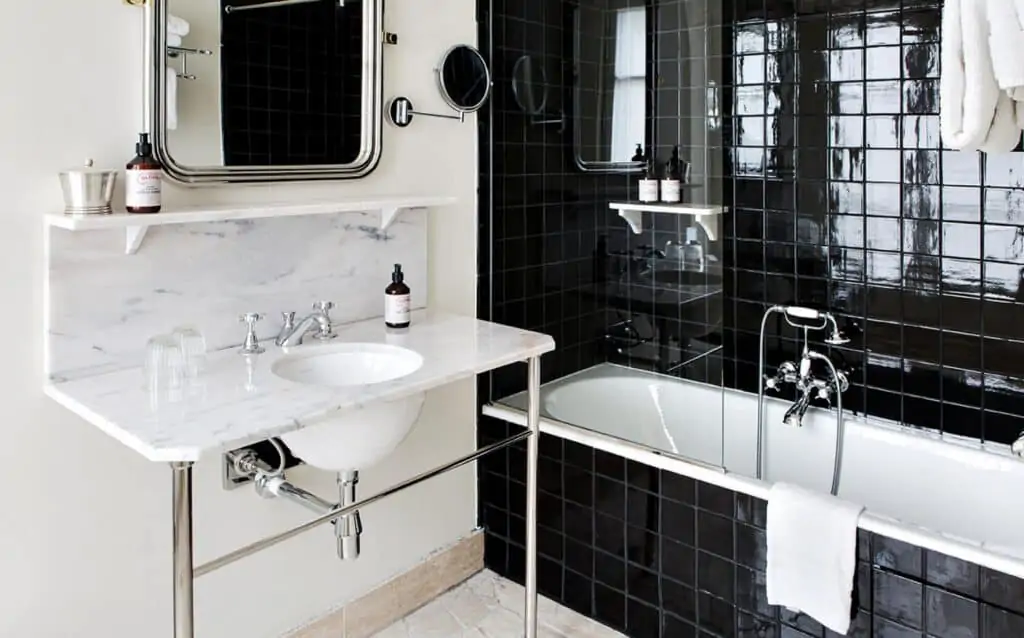 Images via Hotel Rouchechouart
Restaurants
Ischia – by Cyril Lignac Italian. The menu covers pizza, pasta, and cocktails.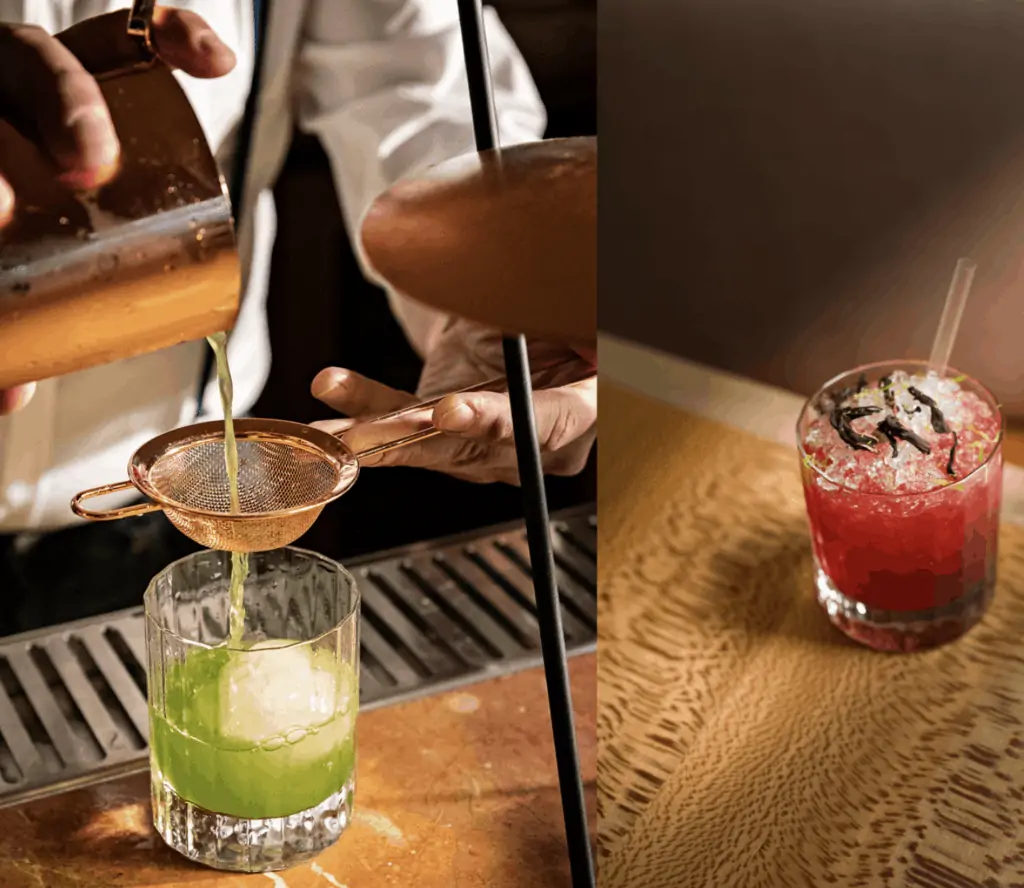 Giorgio – Neapolitan Pizza The decor is not your classic dark Parisian bistro. This is bright and loud!
Shosh is an Israeli restaurant that is on my radar from seeing friends post about it on Instagram.
El Vecino I don't normally go for tacos when I am in Paris but this looks incredible and worth the try. The location is in The Marais.
Cafe Kitsune has a new location in The Marais
Ritz Paris Le Comptoir – Pastries to go from The Ritz Paris. This is on my list for next trip.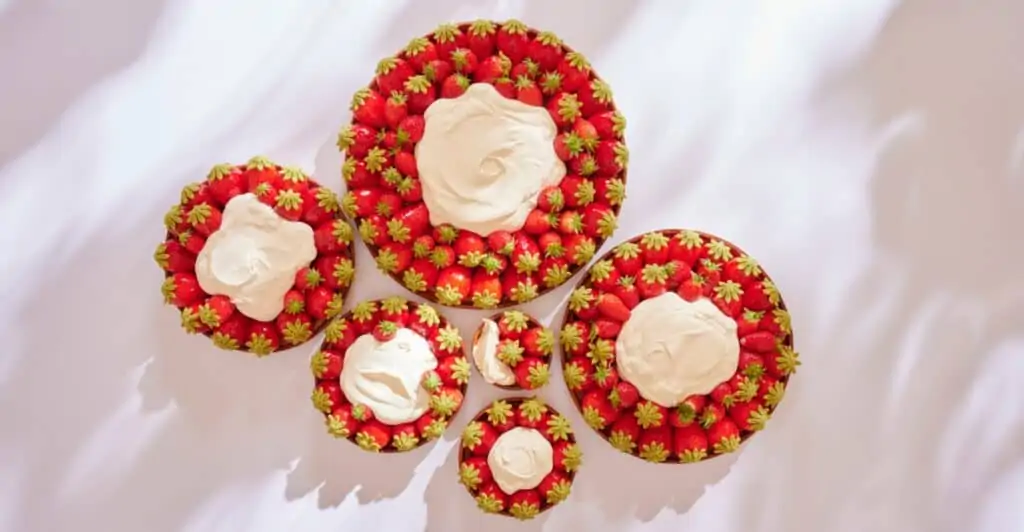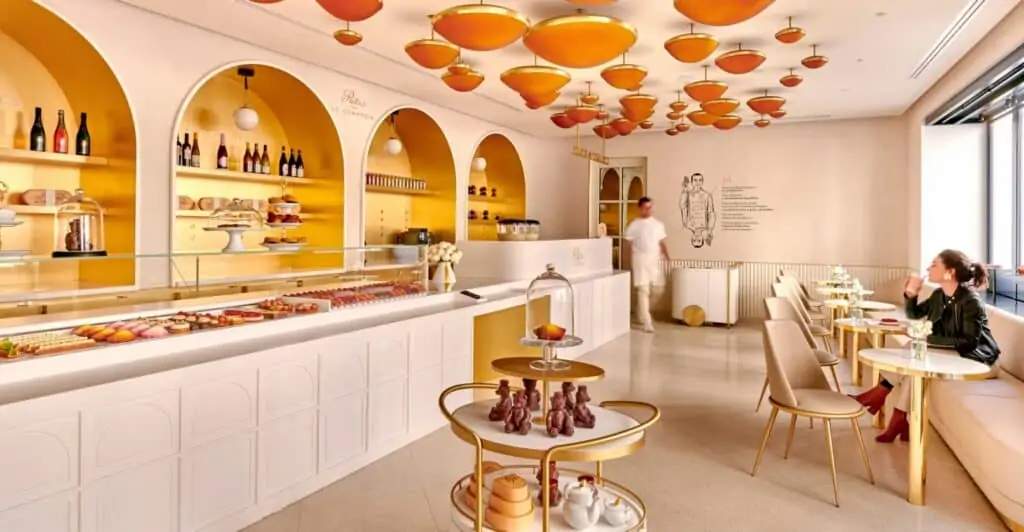 Images courtesy of Ritz Paris Comptoir
Terraces
At the foot of the Museum of Modern Art discover Forest
Abstinence Try this place for cocktails, wine, or small bites. These are not your average cocktails it seems. Be prepared to be impressed.
Le Grand Vefour rebranded and has now opened a new terrace right in Palais Royal. I am sure the food will be fabulous as the same for the people watching
Ice Cream
Hotel Crillon opened up an ice cream spot with a view of Place de la Concorde to transport you to the beach. This is worth checking out if you are visiting this summer
Folderol Ice Cream – I have been following this account for a while on Instagram and I cannot wait to try this myself. It looks fabulous and while it may be October when I am finally back, I will still want a scoop or two for research purposes.
Museums
Saint Jacques Tower. It is open until the beginning of November. The tower has an amazing view of the city of Paris. If you have the chance, this is rare and a must-see.
Boursse de Commerce – a contemporary art museum
A museum dedicated to the liberation of Paris
After four years of renovation, the Musée de Carnavalet the oldest museum in the history of Paris is finally complete. There is an exhibition of Henri Cartier Bresson until October 31st. I will see this when I am back in October.