All photos of me by A Far Look Off
I was inspired by this recipe Le Crillon posted on Instagram recently. I had the ingredients at home so it was an easy yes. I made the dough the night before and let it chill in the fridge overnight.
Cream the butter and sugar together.
Add the milk then the egg.
Sift all the dry ingredients together in a separate bowl. Slowly add the dry ingredients to the wet ingredients with the mixer.
Wrap the dough and refrigerate.
Divide the dough in half. Keep half in the fridge to keep cool. Dust the counter with flour and roll out with a rolling pin. Don't roll it too thin that makes it hard to lift up after the dough is cut with the cookie cutters.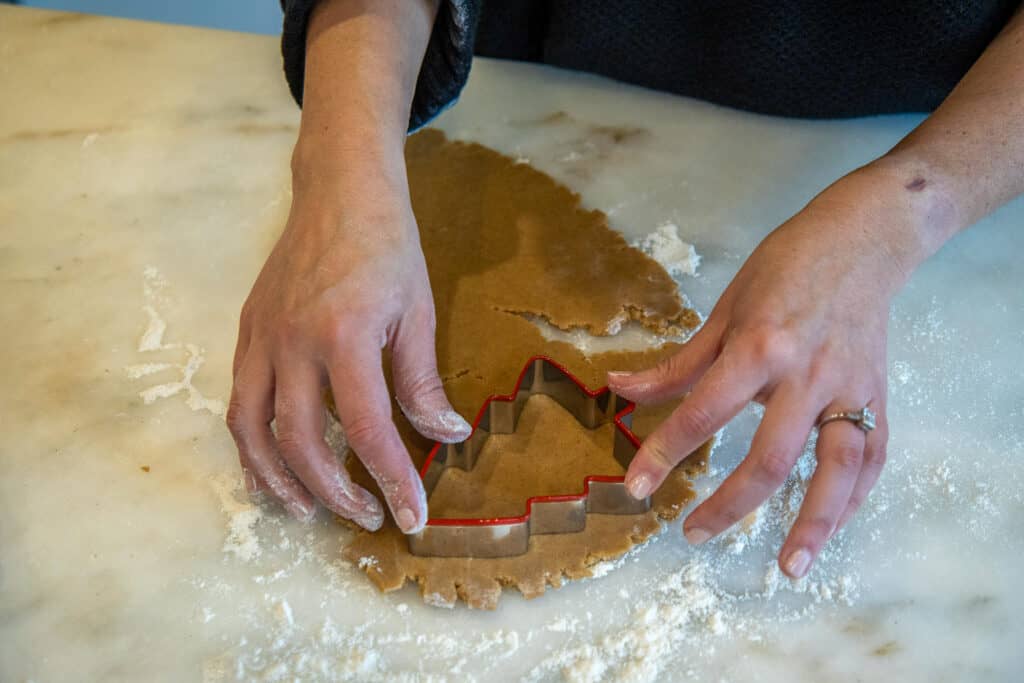 I used a Silpmat to keep the cookies from sticking to the baking pan. Bake at 350 degrees for roughly 10 minutes until the edges are golden brown.

Let them chill before decorating.
I made the simple icing and ended up dipping the cookies face down into the icing. It made it much easier than spreading on with a knife. Decorate with your favorite sprinkles and icing quickly before the icing dries.

*This post includes affiliate links. I make a small commission off of items purchased through my links. Merci!