Black Friday and Cyber Monday Sales to Shop
It's that time of year when the holidays begin and so do the sales. I rounded up some of my favorite brands below to help you keep track of all the sales and discount codes. I will continue to add/change this list as retailers get added throughout Cyber Monday and Black Friday sales to shop. Don't forget small businesses this holiday season. The Print Shop aka me and other small businesses need your support.
I am also running a sale in The Print Shop for 25% off. Use the code HOLIDAY25 at checkout.
*Before we dive into the sales post. Please don't feel pressure to purchase anything. This is a lot of fun to put together and way better than hitting the stores at a crazy hour of the day or night and fighting people for a parking spot or waiting in line to check out. Pour yourself a glass of wine or grab a cup of coffee and enjoy the sales. Putting money away in your savings account for a trip to Paris or rainy day fund is a great idea too!
I use affiliate links in this post which means I make a small commission from purchases made from my links. You do not have to purchase the exact item I share through my link, I will still make a little percentage of your total shopping cart. Thank you so much for your support this holiday season!
30% off home decor and furniture (Some exclusions do apply) At this time, they are not offering a discount on clothing it just seems to be on home. This may change so stay tuned and add items to your cart that you have your eye on just in case.
Biossance is currently 30% off. This is the eye cream I have been using and I love it. They have so many great clean beauty products. I also own their oil which is great for my dry skin. My skin soaks it up and gives me a glowy look. If you spend more than $75 you get a free 10 piece gift. This is essential for when I travel. I love all these little minis for when I am on the go.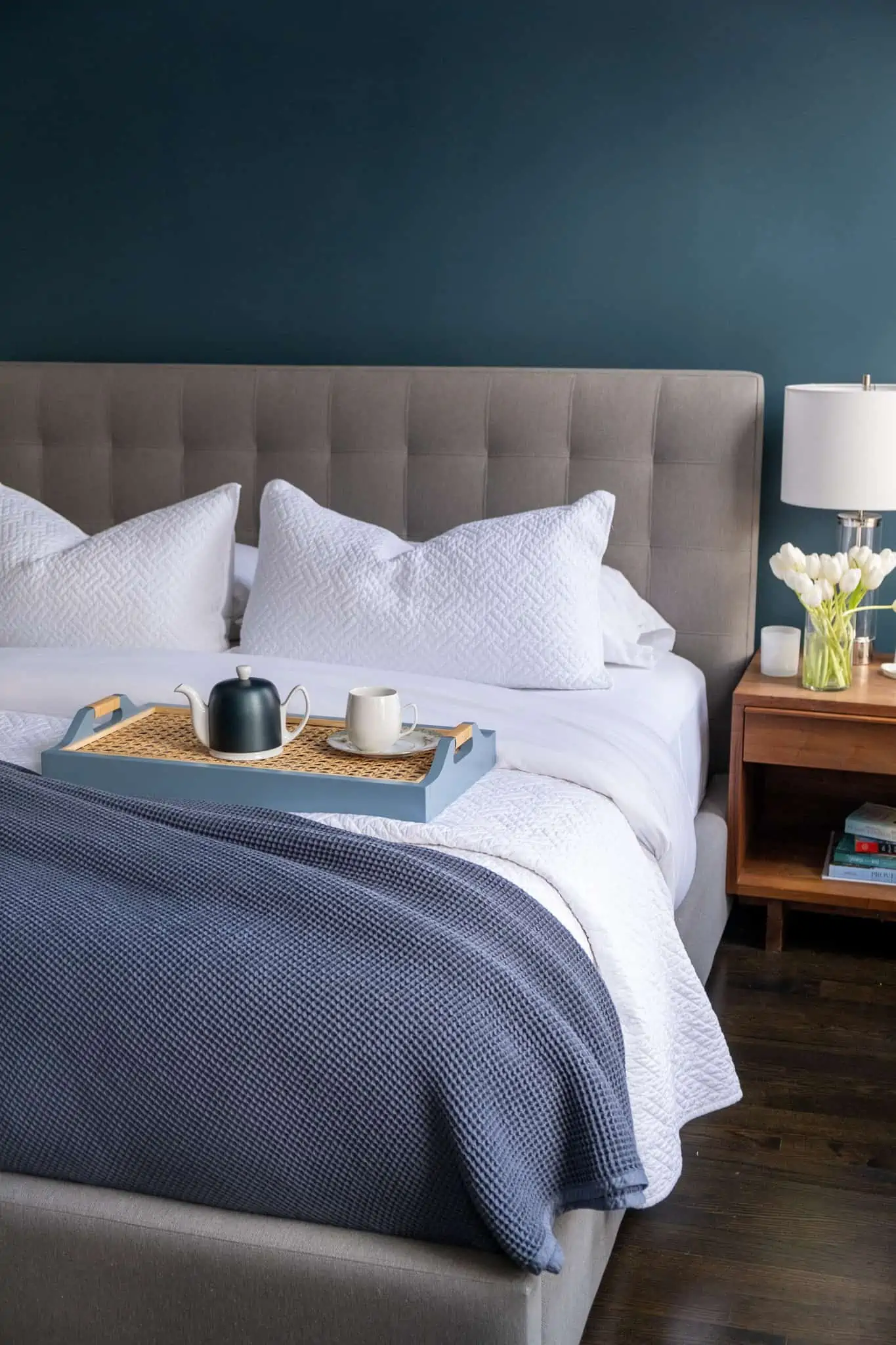 I am in love with this brand and so is my puppy Henri. He steals the waffle blanket from me on a nightly basis. Our entire bed is Boll and Branch down to the duvet cover and insert. I look forward to clean sheet day and jumping into bed at the end of the day and pulling the sheets and blankets over me for the best sleep. This is the brand I gift to my family for the holidays and my dad and sister are now Boll and Branch fans too.


Grab my favorite sheets, waffle blanket, or sweater throw. This is what I am gifting the most this holiday season. 25% off $200 or more using code CYBER25
Caudalie is offering up to 50% off select items. These are typically in the older packaging but have the same great formulas. I ordered a few things to stock up and use some as gifts! They are moving quickly, as I was on the site things were selling out.

The Black Friday Event at J.Crew is 50% off your purchase + an additional 10% off. Use the code FRIDAY This is a great time to buy a winter coat and boots. Plus, I love the holiday festive sparkles for parties.
Jenni Kayne is 25% off. The code is automatically applied at checkout. The everyday sweater is a reader best seller! This sweater is on my wish list in navy or grey. I have the above sweater in size small. It runs a bit big but it is so cozy for cold days in Chicago.

This is a French beauty brand that is plant-based. I love it and use so many of their products daily! Their dry shampoo has a cult following. I swear by it to keep my bangs looking fresh in the morning and after a workout. It is perfect in-between washes. I also use their Mango shampoo and conditioner. They also have skincare, their eye patches are so great for removing puffiness. Use the code FRIDAY25 for 25% off
Black Friday and Cyber Monday Sales to Shop this Week
Lake Pajamas is 25% off with no code necessary for the Happy Anything Sale. I have the Kimono set in red stripes to match the kiddos. My niece and nephew got these matching pajamas which they are currently wearing. I bought these green matching pajamas and I plan on ordering this set as well. They are so comfortable. I buy matching pajamas every year and add them to my collection.

I have these in red plaid and I am obsessed and have worn them multiple times.

This is who makes the ballet flats that I wore in Paris. They were great for walking around and held up so well. They are the demi flat but they also offer a wide selection of other styles. Currently 20% off. I love the look of the loafer too! You can see my review here. I ended up getting an 8.5 of the demi and broke them in well while walking around Paris.
Madewell
Madewell is 50% off. I purchased these jeans a week ago and they are now almost sold out! Wow. You guys really loved them as much as I did. Other jean suggestions include these and this sweater.
Monica Vinader is having 30% off everything and flash sales up to 50% off. Snag my favorite gold bracelet, rings, necklace, and earrings at an amazing price.
To be honest I wasn't too impressed with the holiday sales at Nordstrom aside from my favorite Blondo boots I rave about. Hopefully, this gets updated with more sales.

Saks Fifth Avenue
Thanks to an EDP reader for telling me about the sale at Saks currently! Spend $150 and get a promotional $75 gift card. (one per customer) This is a great opportunity to stock up on skincare which is also 15% off. Hello Sisley! Also, Degrenne who makes the French dishes we just purchased is included. We need to buy another set for a total of 8. I am jumping on the sale.


Sézane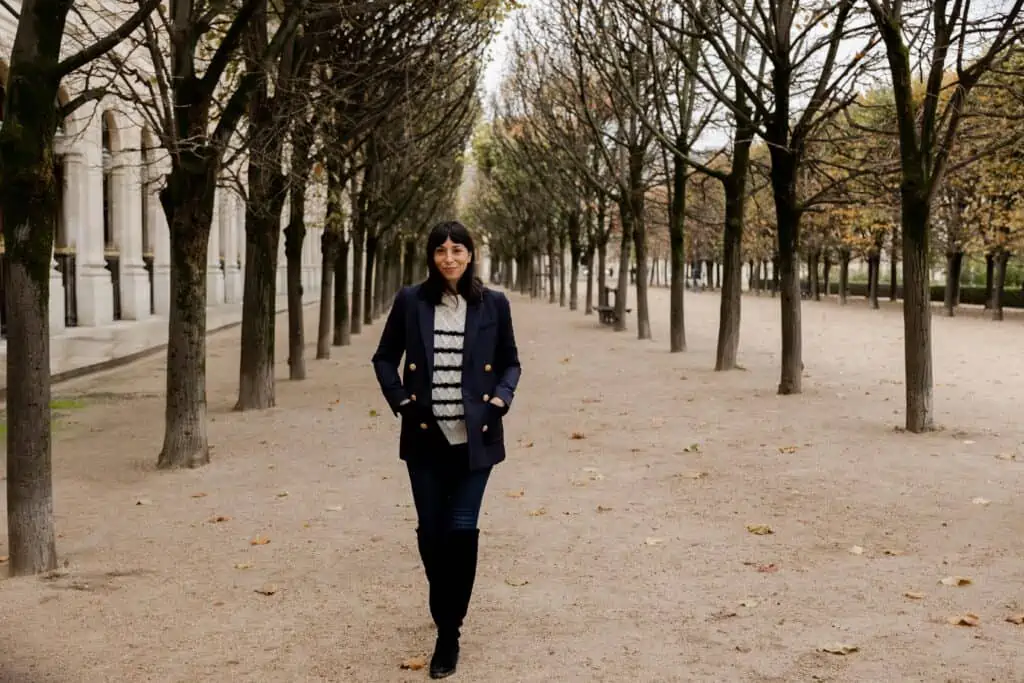 Buy two pieces from their Knitwear Collection and save 20 euros/$ with the code PARTYOF2
Staub
Staub is offering some really great Black Friday Deals including the Cocottes I use all the time.

My own print shop is currently 25% off using the code HOLIDAY25 at checkout
The Paris 2023 Calendar and holiday notecards will sell out quickly.
This is also a great time to fill your wall with a big print. For ideas, you can shop the Best Sellers here.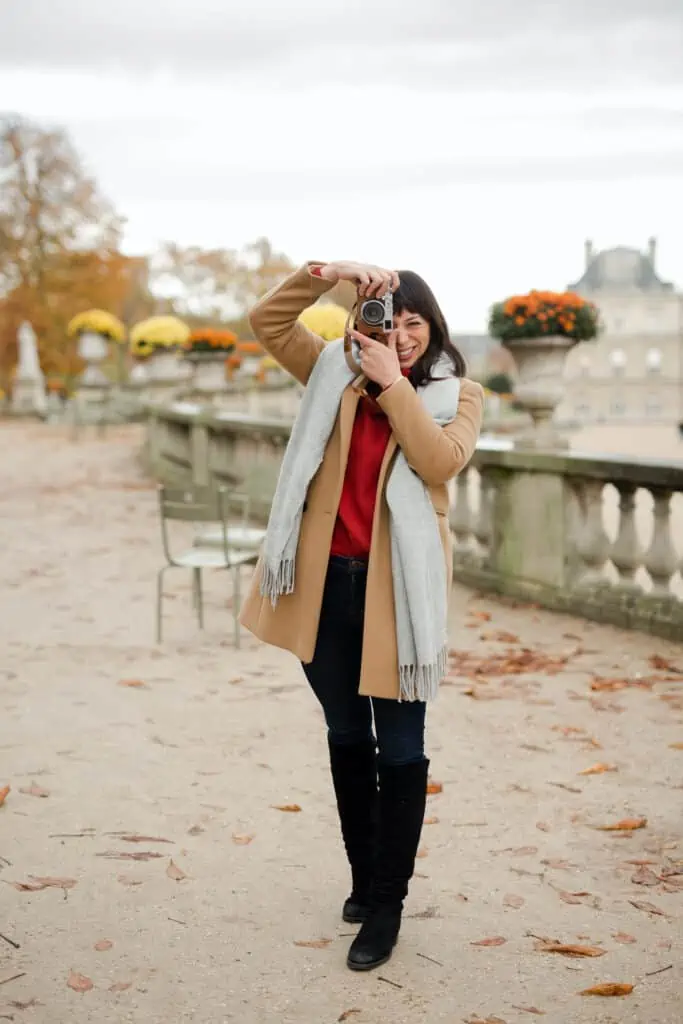 Thank you so much to each and every one of you who support my small business this year. xo