It's that time of year where the holidays begin and so do the sales. I rounded up some of my favorite brands below to help you keep track of all the sales and discount codes. I will continue to add/change this list as sales get added throughout Cyber Monday and Black Friday.
I use affiliate links in this post which means I make a small commission from purchases made from my links. You do not have to purchase the exact item I share through my link, I will still make a little percentage of your total shopping cart. Thank you so much for your support this holiday season!
I am also running a sale in The Print Shop for 25% off. Use the code HOLIDAY25 at checkout.
I discovered this brand from Jess and Whitney and I love it! They are currently running 25% off their site. GIFTWD is the code.
30% off everything. (Some exclusions do apply) This also includes my favorite gold mirror that is in my main room.
Biosance This is the eye cream I have been using and I love it. They have so many great clean beauty products. I also own their oil which is great for my dry skin. My skin soaks it up and gives me a glowy look.
Grab my favorite sheets, waffle blanket, or sweater throw. This is what I am gifting the most this holiday season. 25% off $200 or more using code CYBERWEEK

20% off everything! I highly recommend purchasing a set that has a better value for your money. The instant detox mask is a must-order. I use it at least once a week.
Save 15% off using code BESTSELLERSTEXT at checkout
Everything is 30% off including the Honeymoon glow that I rave about.
40% off your purchase. Coats including my trench are 40% off plus this half-zip sweater that was a reader favorite.
Jenni Kayne is 25% off. The code is automatically applied at checkout. The everyday sweater is a reader best seller!
They have some great Cyber Monday Deals and everything else is currently 30% off. My retinol cream is included in this sale.
This is a French beauty brand that is plant-based. I love it and use so many of their products daily! Their dry shampoo has a cult following. I swear by it to keep my bangs looking fresh in the morning and after a workout. It is perfect in-between washes. I also use their Mango shampoo and conditioner. They also have skincare, their eye patches are so great for removing puffiness. Use the code MONDAY25 for 25% off
My niece and nephew got these matching pajamas which they are currently wearing. I bought these green matching pajamas and I plan on ordering this set as well. They are so comfortable. I buy matching pajamas every year and add them to my collection.
Take 25% off with code JOLLY I love their products and have used them for over six years for my bedding. I recently purchased some of their home cleaning products and can't wait to try them out. They are eco-friendly which I love and the scents are all heavenly.

These are the slippers I love and Henri loves too. He has chewed through the backs and I would really love a new pair for the holidays. hint hint. I have never seen them for 30% off. Readers always ask for a discount code and now is the time to shop!
This is who makes the ballet flats that I wore in Paris. They were great for walking around and held up so well. They are the demi flat but they also offer a wide selection of other styles. Currently 20% off. I love the look of the loafer too! You can see my review here. I ended up getting an 8.5 of the demi and broke them in well while walking around Paris.
This is who makes my two necklaces linking here that I wear daily. The diamond necklace is sold out but you can order it now and you will receive it when it is back in stock.
So many items are 30% off right now including bags and jeans using the code CLICKCLICK at checkout. Sale items are 40% off which includes my cross-body bag which is $100 with the discounts. You can shop my favorites here.
I am so surprised to see my Rayban sunglasses on sale along with my favorite Blondo boots. There are a few styles of Blondos if you don't love the over-the-knee version. I also have the ankle version.

My own print shop is currently 25% off using the code HOLIDAY25 at checkout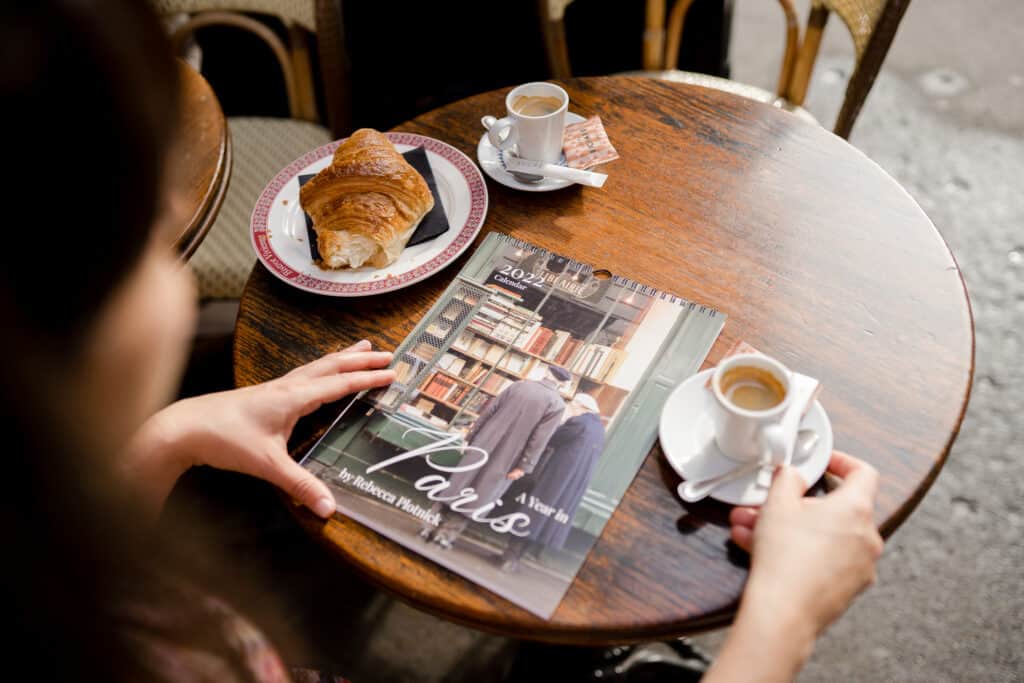 Take up to 15-30% of the site with code Holiday My packing cubes that I swear by and use for every trip are 20% off!
The lacquered tray that I have in my front room and have used and owned for years is on sale. My terrace coffee table is also on sale.
Kitchenaid, Emily Henry and Staub are all on sale!