July will be known as the month of jet lag for me. I unplugged for a week and took a very last minute trip to Australia. Yup, you read that right. It was a lot of fun and such a unique experience. I hiked Bondi, soaked up the fresh air on the beach, and drank so much Australian coffee. I will share more this week as I start to edit photos and catch up on sleep and life.
What is open in August. If you are headed to Paris in August, this is a great list for restaurants.
Nordstrom Anniversary Sale ends August 4th. If you haven't shopped the Sale, you are missing out. I picked up a few sweaters and a new pair of Blondos. I am headed downtown to return a coat this afternoon and will do one more look.

Have Dating Apps Killed Romance?
If you loved Ann Mao's article "A Year in Paris that Transformed Jacqueline Kennedy Onassis" Get ready for her next book which will expand on this. I will follow up with more details when I know them.
There is a new rooftop in Chicago and I can't wait to check it out.
This sweater arrived while I was traveling and it is even better in person and so soft. I will be wearing it on repeat all Fall/Winter.
The Black Supermoon will make these days best for stargazing.
10 Fun Things to Do When Planning Your Food Trip to Paris
Don't miss a post. Join the VIP list here
This Tiny Traveling Bookstore Travels the French Countryside
The hottest Summer Rooftop in Paris with Eiffel Tower views
How to Host a Parisian Picnic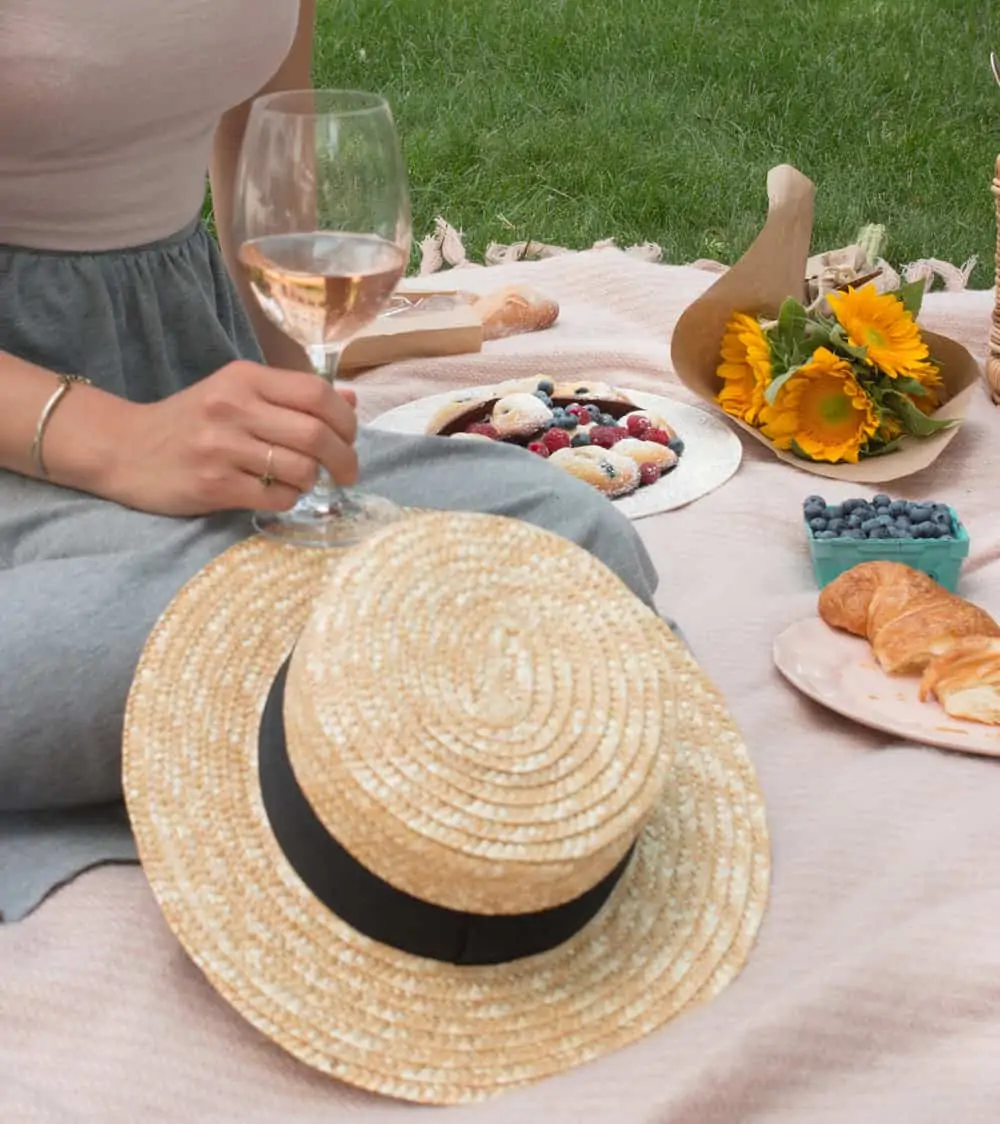 This trend is ruining relationships

Paris faced the hottest day ever, raising concerns for the structure of Notre Dame
7 Lessons I learned from Gilmore Girls, this is still one of my favorite shows. I didn't watch it until recently and I am so glad I finally did.
I love seeing customer photos of my work. This one was sent in last week.
A 50 year collection of café au lait bowls from Alice Waters
This post does include affiliate links which helps contribute to my coffee and croissant research. merci!