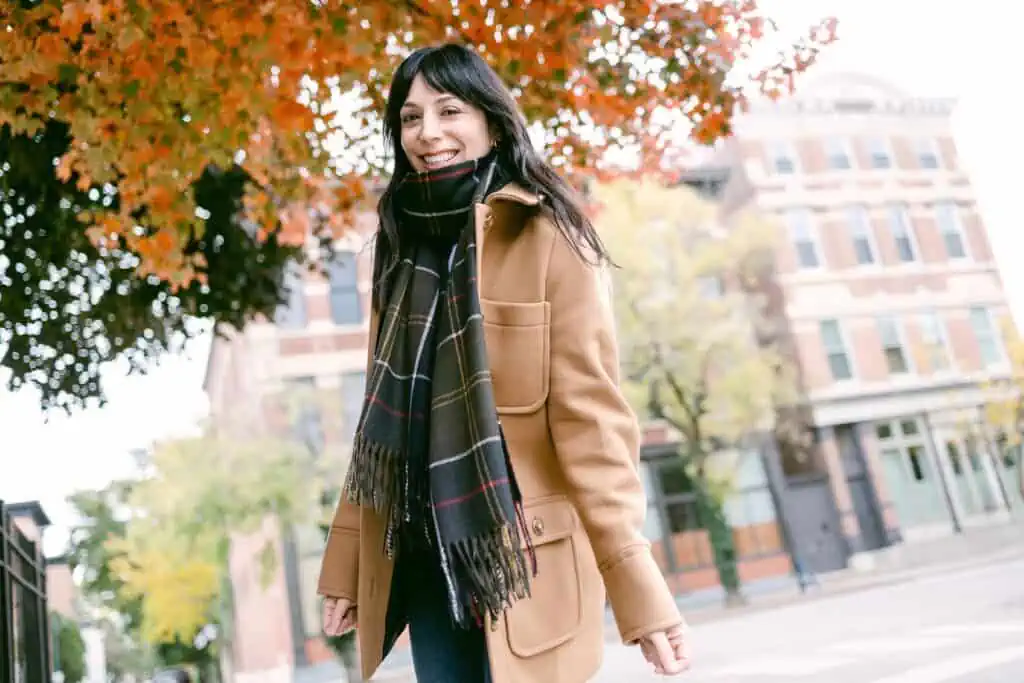 What to Pack for Paris in November
In November, Paris starts shoulder season, which is the time of year when the air turns crisp. There are fewer crowds than in late September and October, but still expect the city to be busy. Paris is still buzzing post-pandemic. Lately, Americans have been using the Thanksgiving holiday week in November to travel to Europe. This has made the end of November into December a popular time to visit the city of lights. As you plan your trip, I hope this post will help you plan what to pack for Paris in November.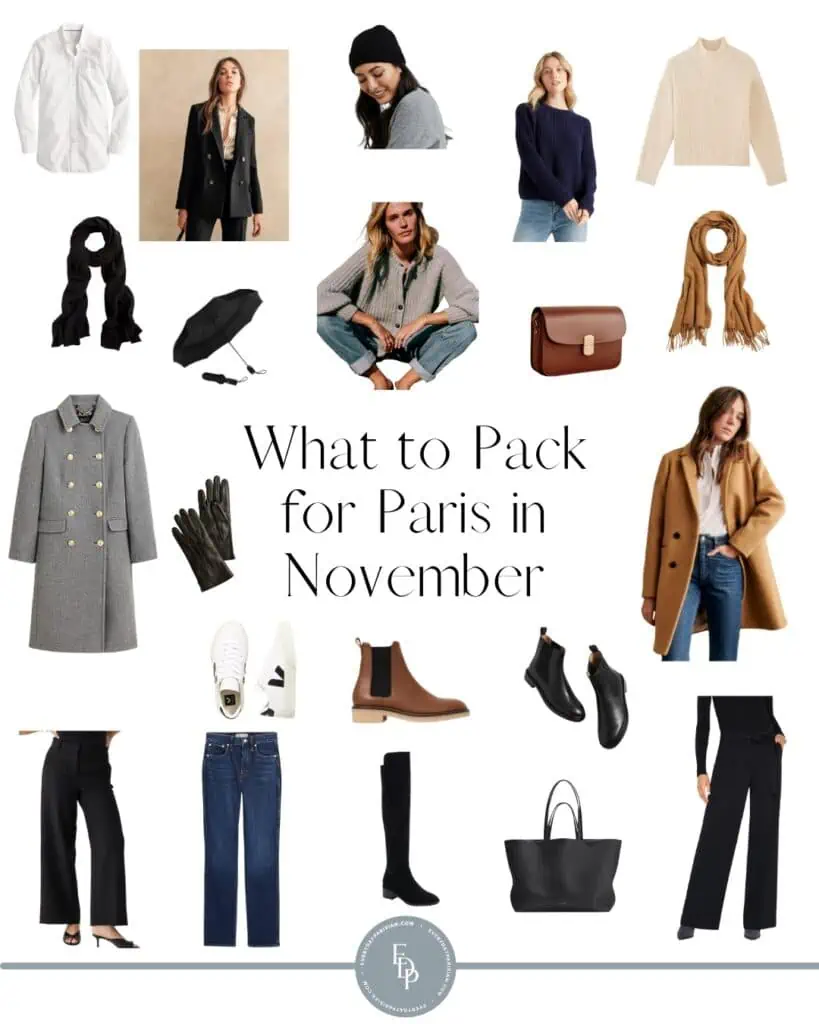 Average Weather Temperatures for Paris in November
The average temperature in Paris in November can be 52 for the high and 43 for the low. Expect a few rainy days and plan accordingly. Make sure to check the weather forecast before you pack. You will want to pack a travel umbrella just in case. These Blondo waterproof knee-high boots have been a favorite for years. Waterproof shoes are highly recommended. If knee-high boots aren't your style, try these Chelsea boots by Sam Edelman.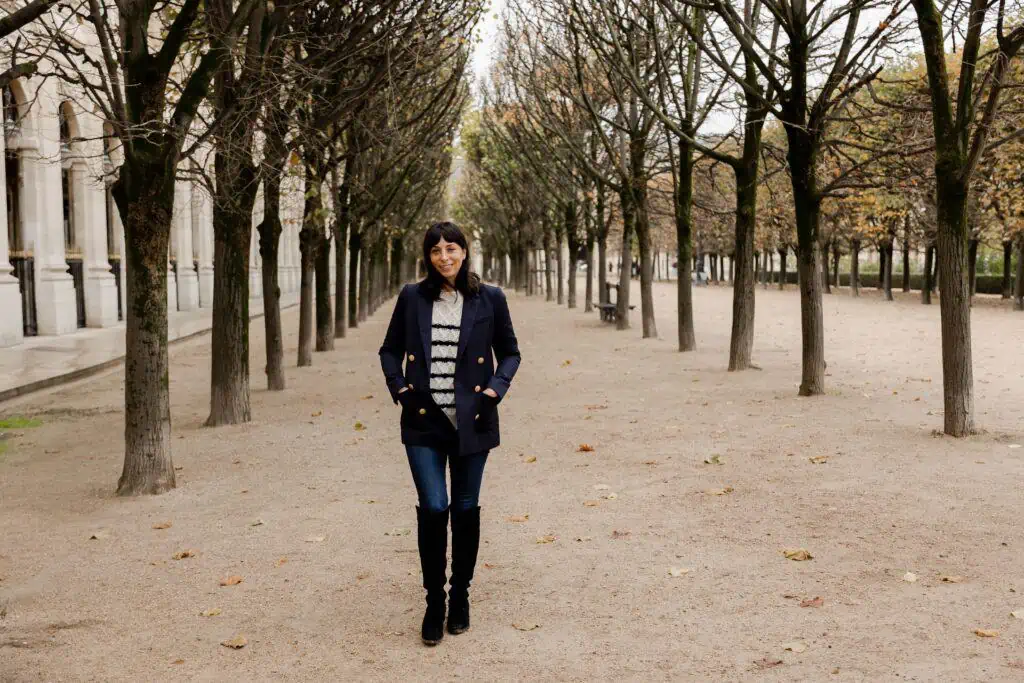 The Best Coats for Paris in the Winter
In terms of coats for Paris in November. Leave your leather jacket at home and pack a wool coat. You may be able to get by with a trench coat in the early part of November. It's best to pack layers. You will want a hat, gloves, scarf, and winter coat to keep warm on the colder days and nights. A long-sleeved shirt under a sweater is an excellent extra layer to stay warm in the cold weather.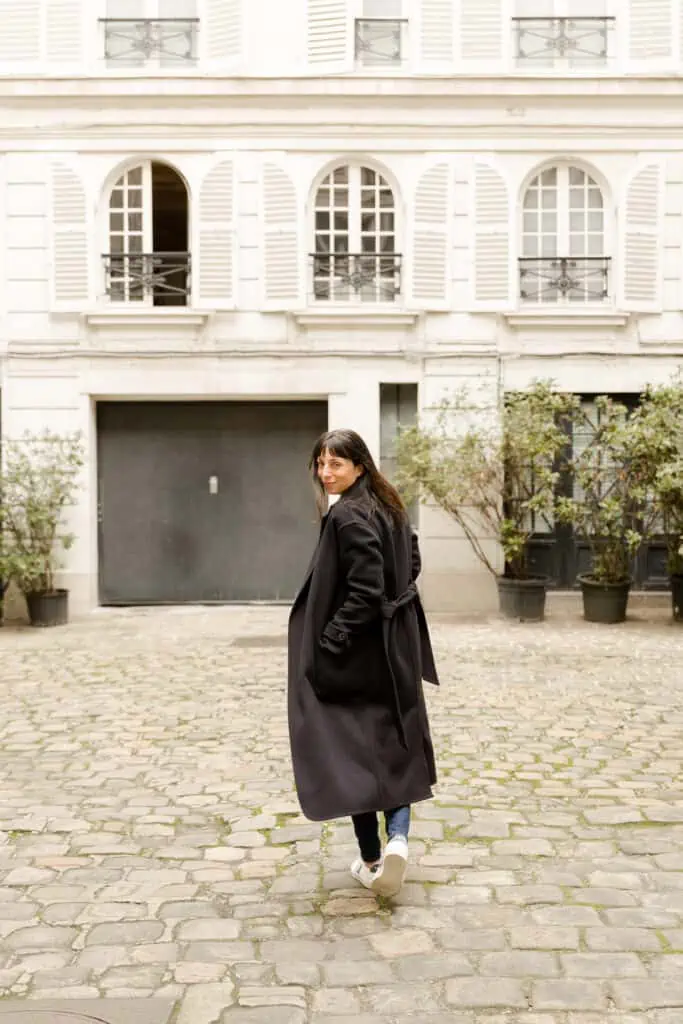 Comfortable Walking Shoes for Paris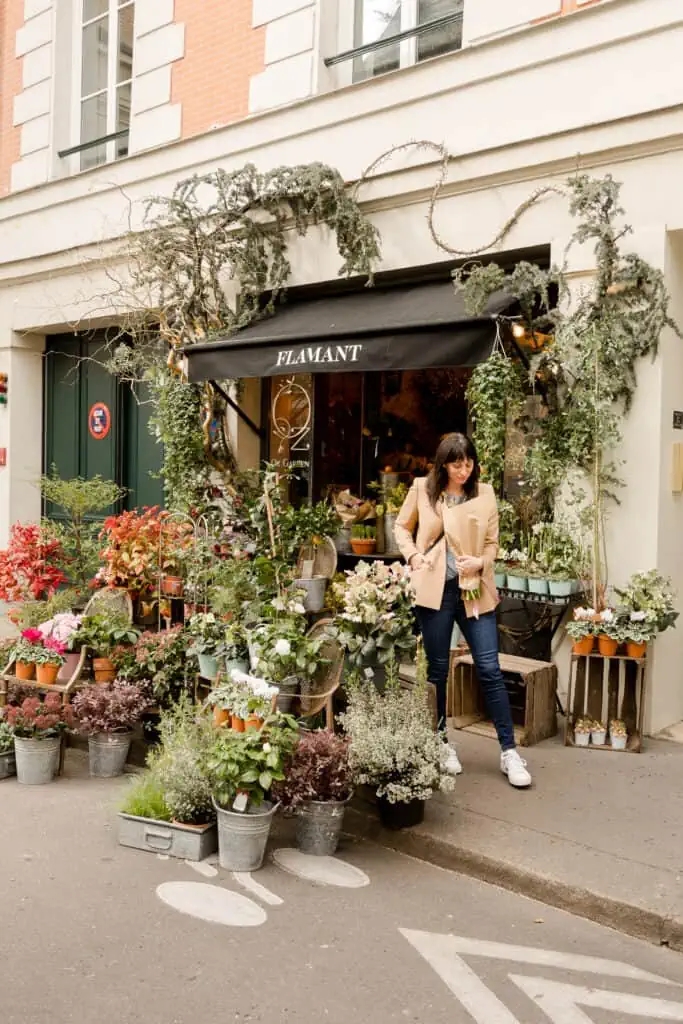 You will want to pack comfortable shoes for walking on the cobblestone streets. I always recommend keeping the high heels at home. Expect to do loads of walking while in Paris. The best shoes for walking the streets of Paris are sneakers. Don't be surprised to see French women wearing Vejas or other sneaker brands while walking to and from work or on the weekends. For nights out, ankle boots or ballet flats are great ways to dress up a pair of jeans or black pants. Parisian women are known for their classic pieces, and it's always a good idea to invest in good quality items that will last for years. You can shop in Paris and bring a unique piece home to remember your trip.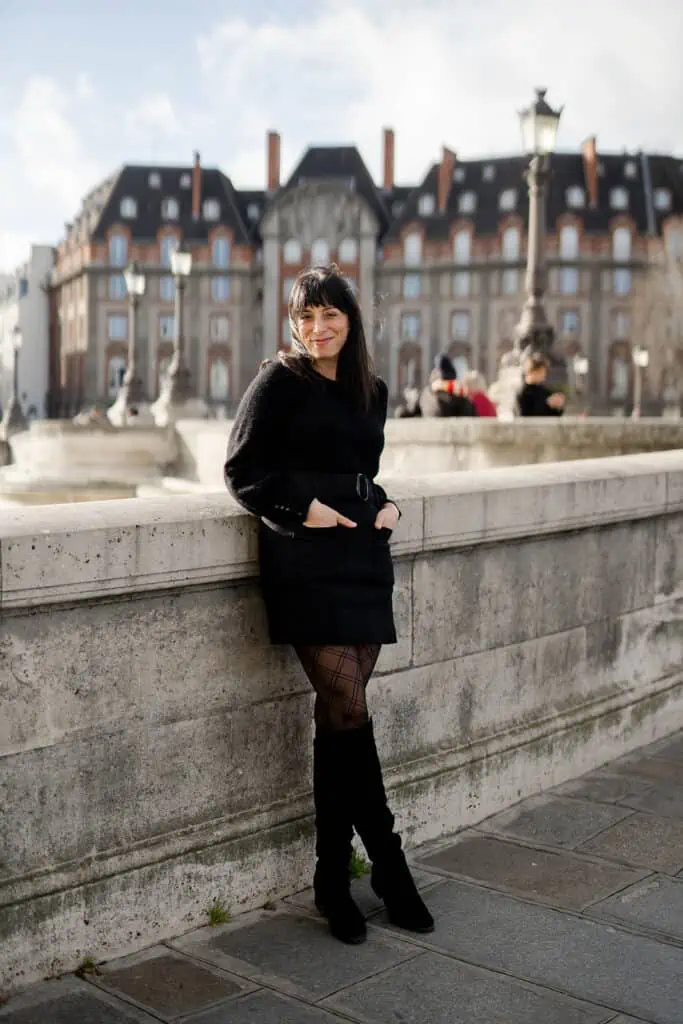 Chunky Knit Sweaters
Chunky knit sweaters are a great way to stay warm in Paris in winter. You can layer these under your wool coat. I love having a turtleneck sweater for a rainy café day sitting on the terrace. It's the perfect warm layer in the winter.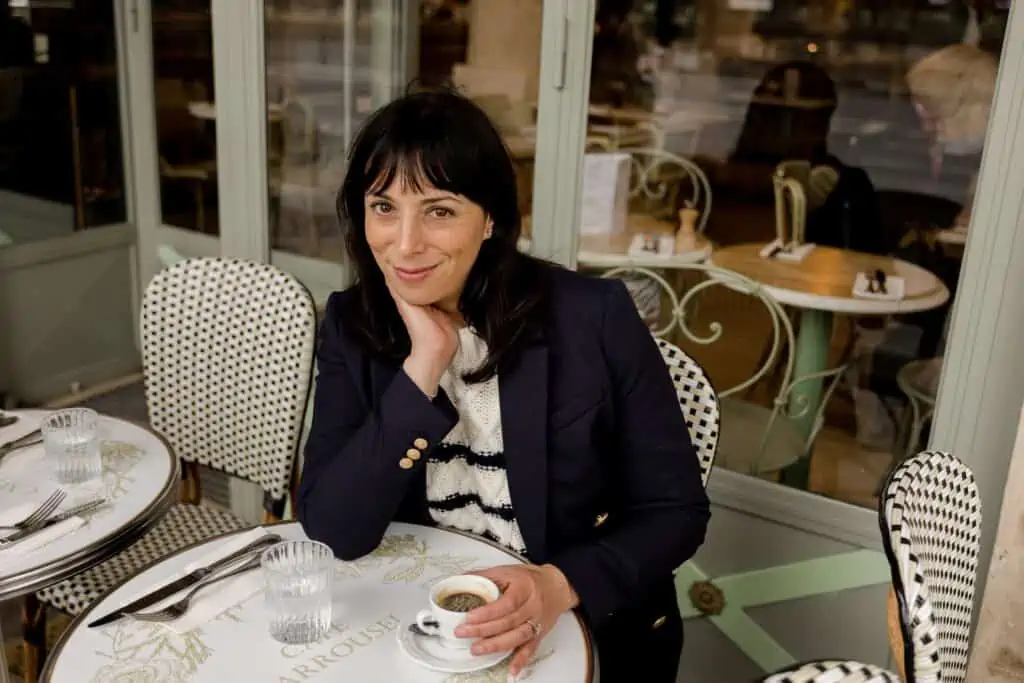 What to Pack for Paris in November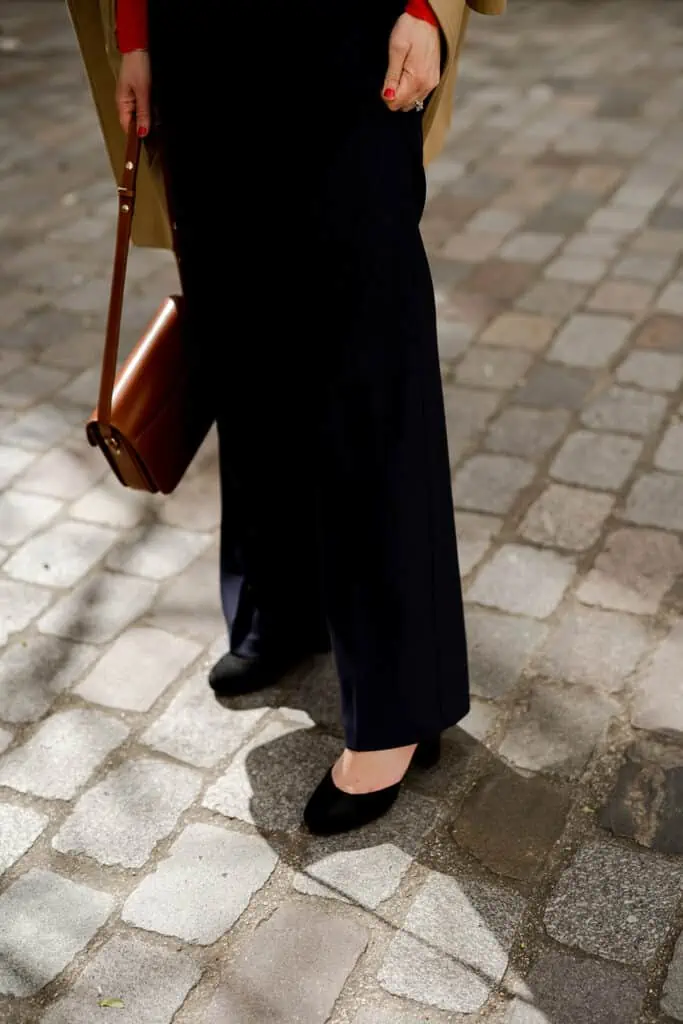 For jeans, straight-leg, skinny jeans, and wide-leg are all in. You can see this post on Paris trends happening right now. I am very much into black pants. These are excellent options for black trousers and have an adorable tie front and elastic in the back for extra room. I recently paired them with this cardigan and heels. Sézane also makes a few different trousers, including the Martin with wide legs, which is very trendy.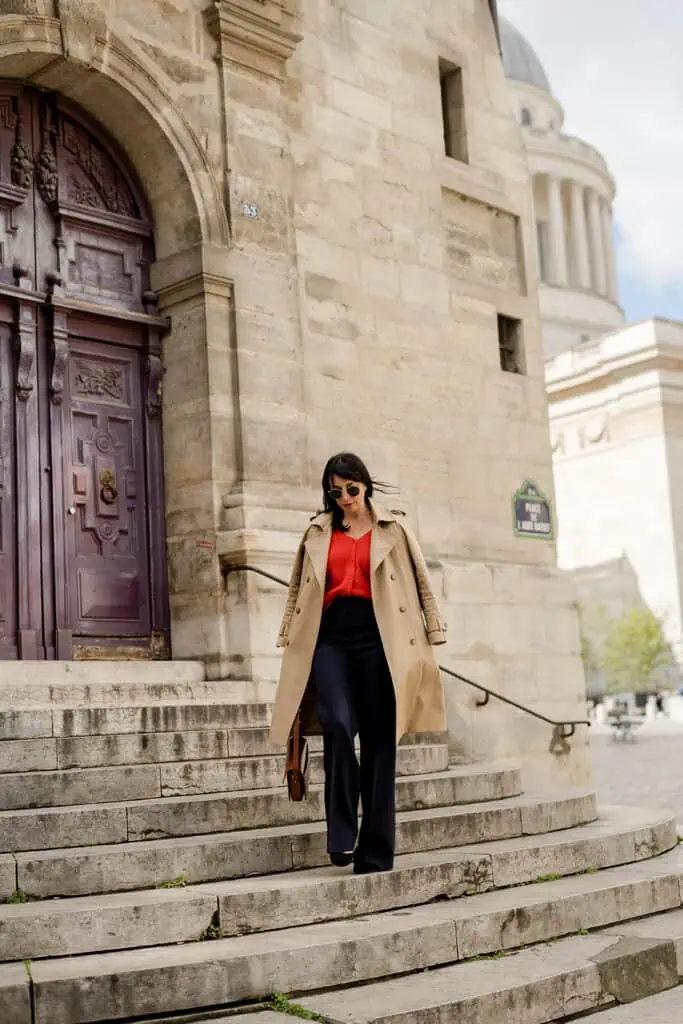 Neutral colors are ideal when packing for Paris to mix and match different core pieces. A good crossbody bag is great for exploring Paris during the day, or a smaller one with just a few personal items inside is ideal for the evening. Polène is a famous brand in Paris right now, as is Sézane for bag options.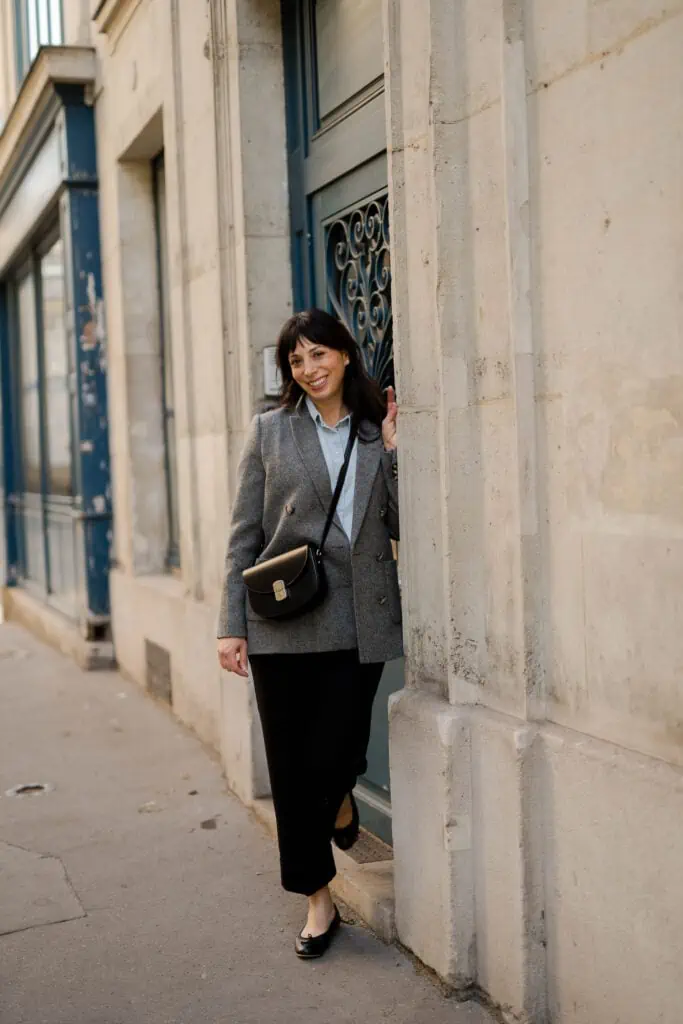 A little black dress is always a good idea. I love to dress up for dinner, even if I have a solo dinner at a classic French bistro.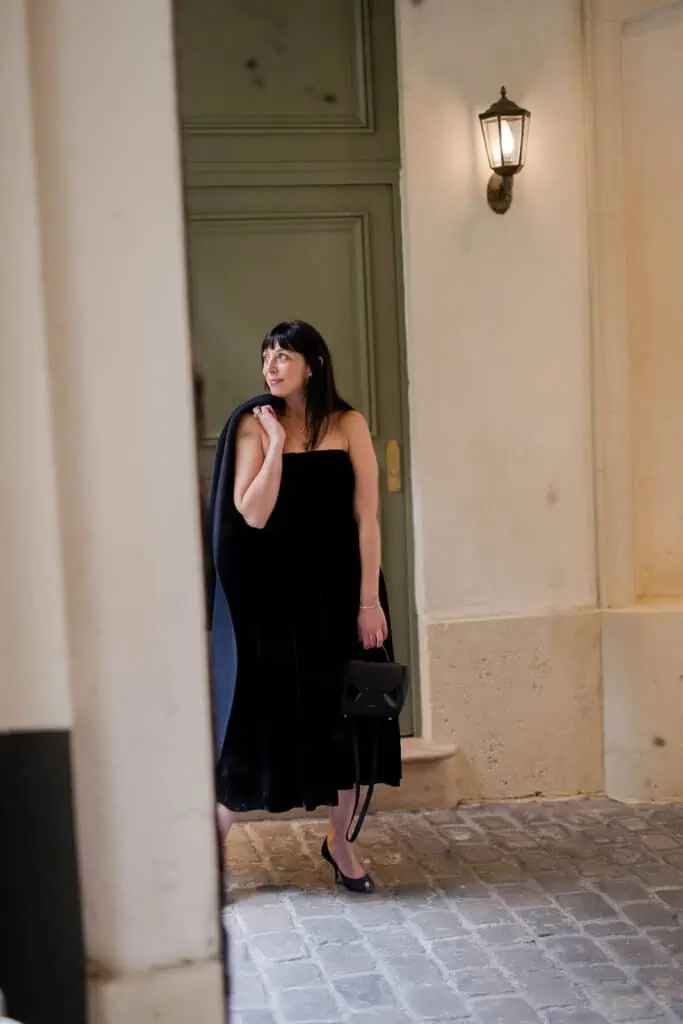 This Paris packing list is helpful as a guide on what to pack for Paris in November. I highly recommend packing cubes as a great way to maximize the space in your suitcase.
Travel insurance is essential for trip delays or cancellations. I use World Nomads. You can research and find the best one that fits your needs.
This post includes affiliate links. I make a small commission at no cost to you. Merci!