What to do in Paris in November
November starts the shoulder season, and I think it is an excellent time of year to visit, especially if you have flexible schedules. I have been to Paris during a few Novembers and had great trips. The city is quieter due to fewer tourists making shorter lines for the popular Paris attractions such as the Eiffel Tower and the Arc de Triomphe. If you arrive late in November, you will see the beginning of the Christmas decorations and holiday markets. This post will give you some great ideas on the best things to do in Paris in November and hopefully encourage you to book a trip to Paris.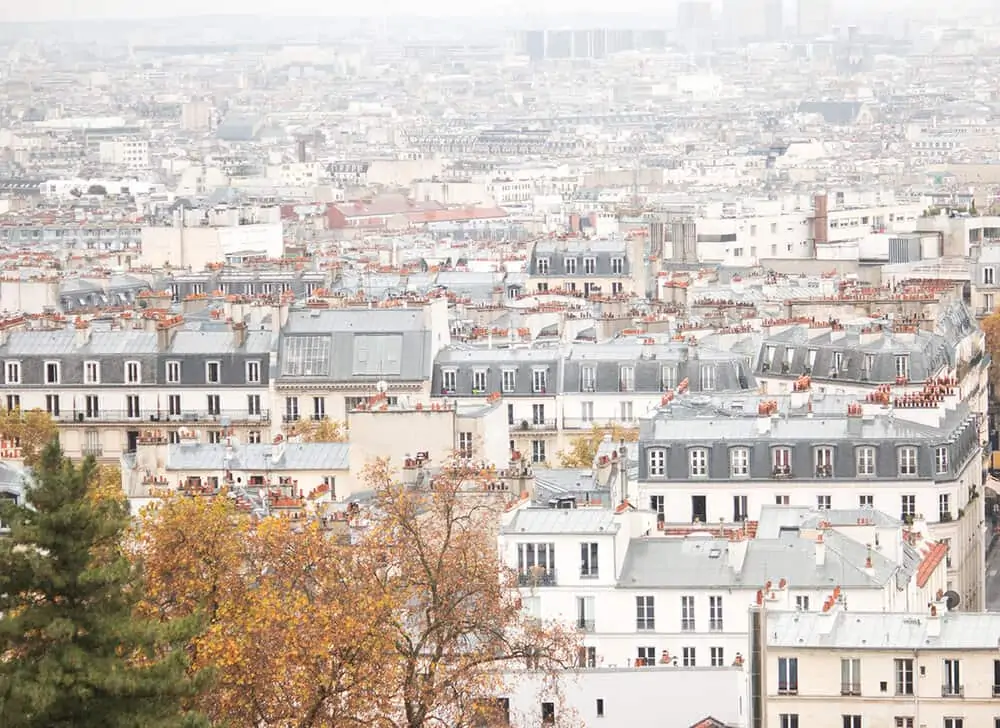 Paris Weather in November
While October weather can be beautiful with sunshine and warmer temperatures towards the end of the month, expect the weather to turn in early November. The average temperatures during the day are in the 50s and in the evening it could get down close to the 40s.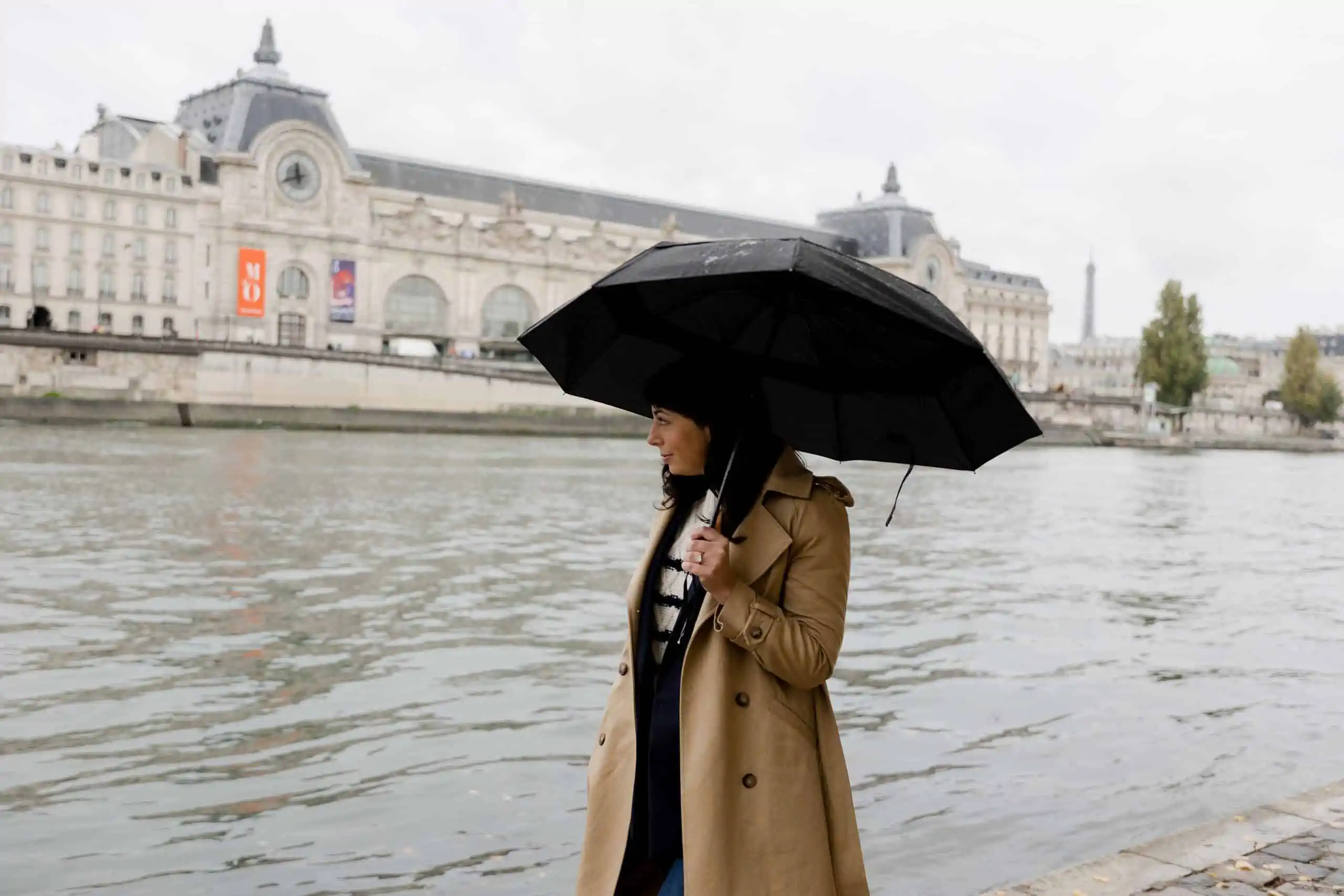 What to Pack for Paris in November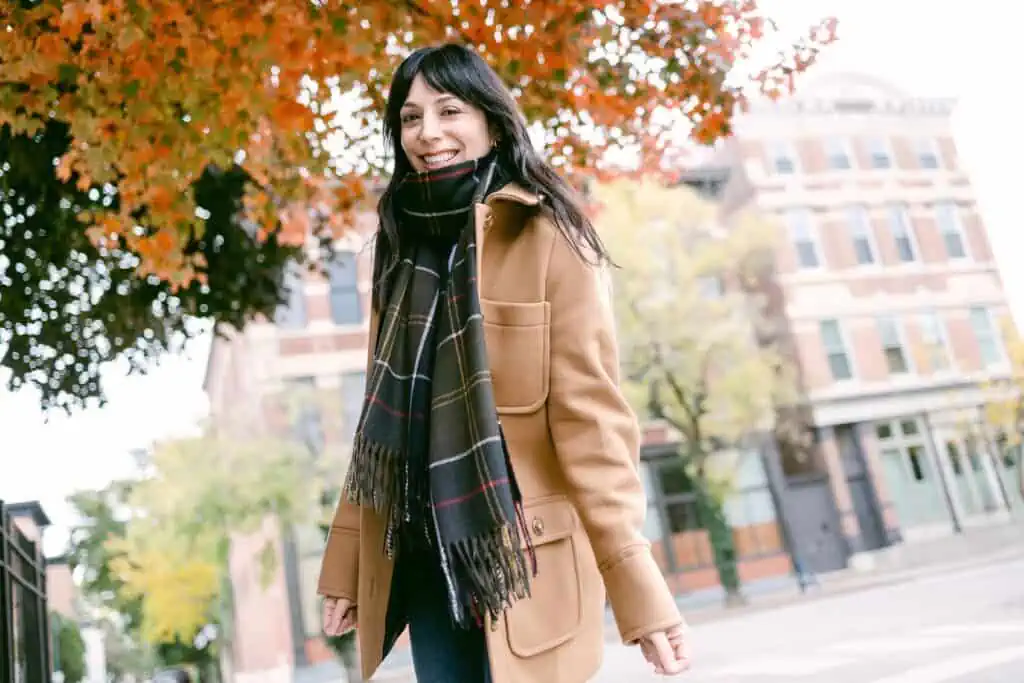 You will want to pack a hat, gloves, and scarf for wandering around the city. A warmer wool coat is strongly recommended instead of just a trench coat. Pack an umbrella in your bag. Your hotel or apartment rental should have umbrellas, but they may not be small compact ones; expect a larger umbrella. You can see this full post on what to pack for Paris in the autumn. Also, my PDF packing list is here.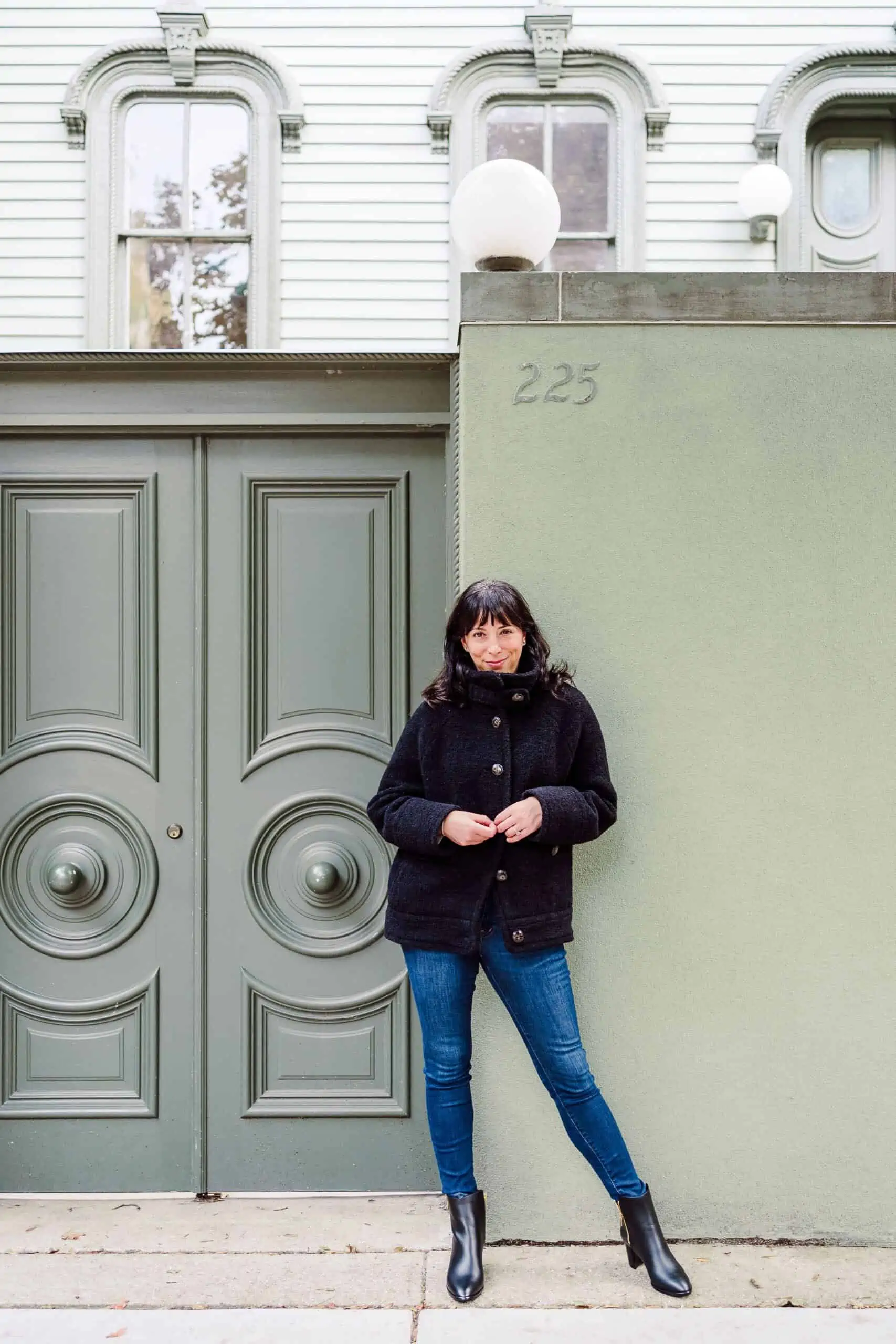 French Holidays in November
There are a few public holidays in the month of November. All Saints Day is on November 1st. Depending on how it falls in the calendar, along with school breaks, there could be a lot of French kids and families out and about.  While some shops, museums, and restaurants might be closed, you will still find places open. On November 11th, you will also find businesses and shops closed for Armistice Day, a national holiday.
Check in advance for museum opening times and plan your day accordingly. You might find it easiest to keep this as an easy travel day and check out the parks or explore a different neighborhood. I love the 9th arrondissement these days (you can see my guide here), and there is so much to see between the 9th and Montmartre.
The third Thursday of November is Beaujolais Nouveau. You will see signs around Paris for this celebration. Pop into a wine bar or café and participate. The wine is made of the Gamay grape and is produced quickly after harvest, usually 6-8 weeks. It is a more fruity and light wine that should be served cold. It won't be the best wine you have tasted, but if you are in France during this time, it is a great time to try it with other locals. This is the official kick-off to the festive season.
Paris Gardens to Visit in November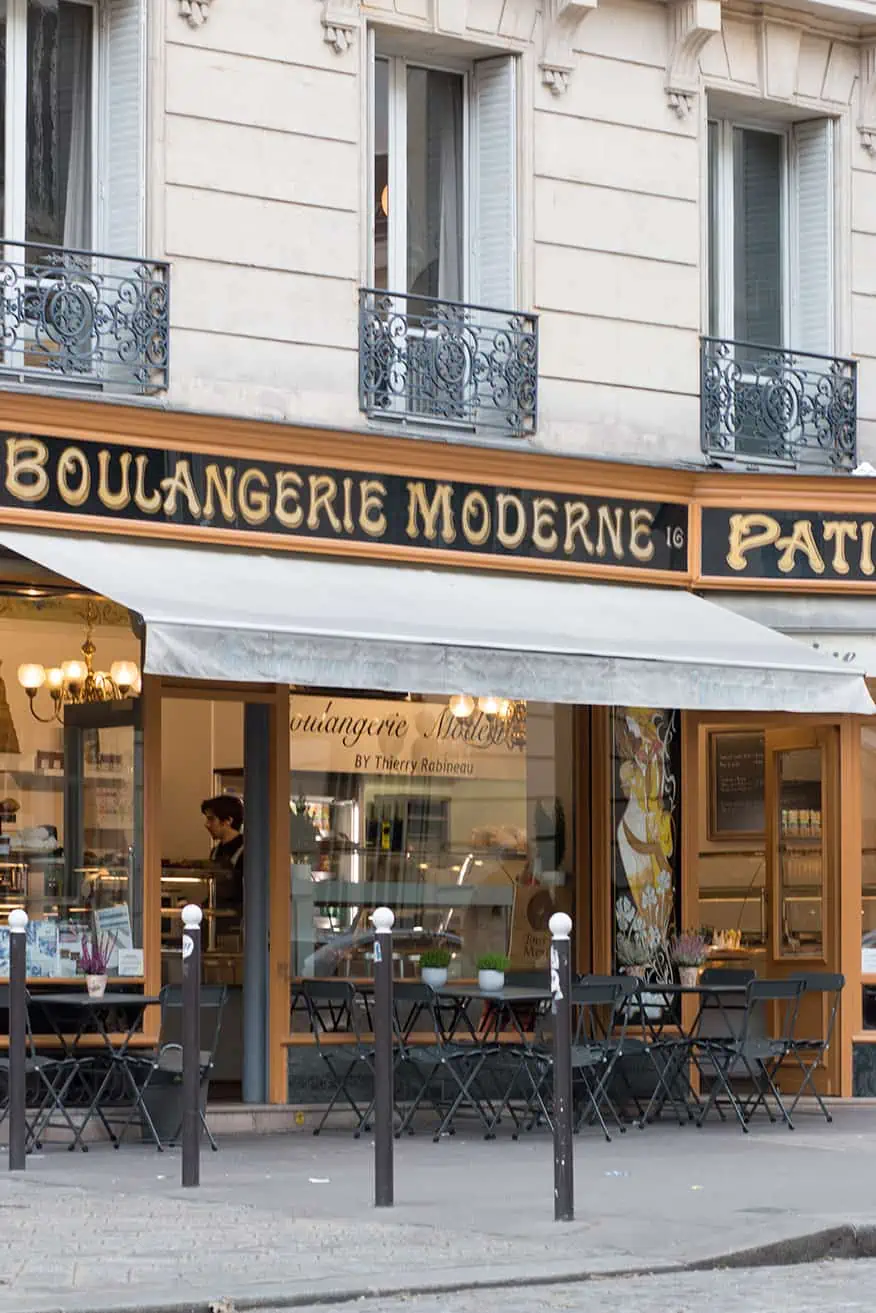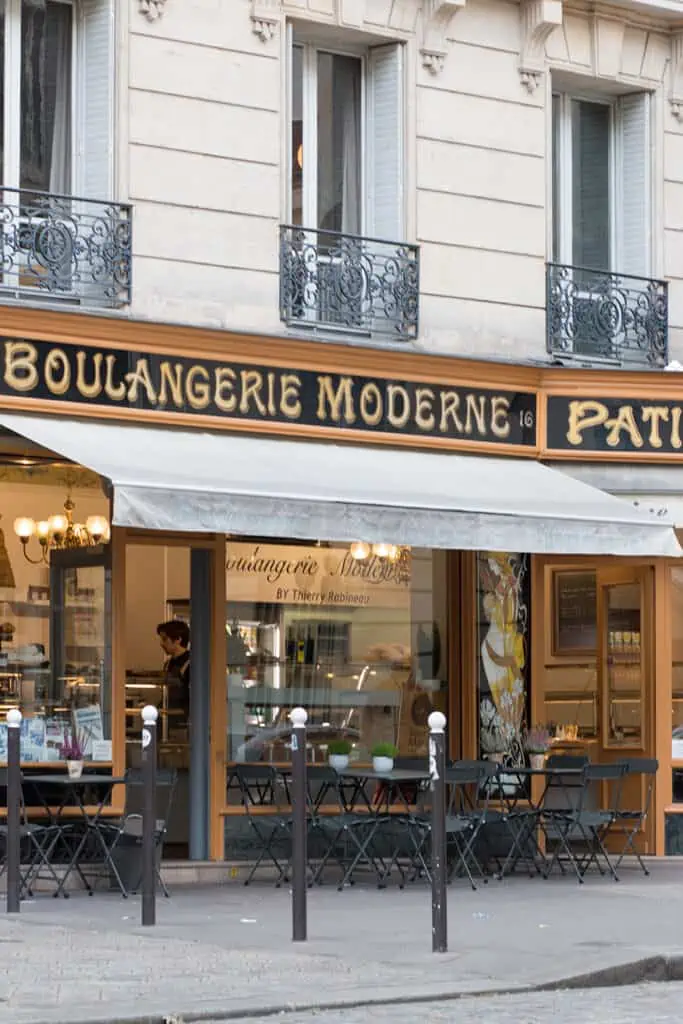 Luxembourg Gardens is located on the Left Bank of Paris. You will find the same green chairs around the city in different Parisian parks. Grab a baguette sandwich from a local boulangerie, or grab something from Bread and Roses, La Parisienne Madame, or The Smiths Bakery. Set up a little picnic in the park. There are tons of kid-friendly areas in the park here as well.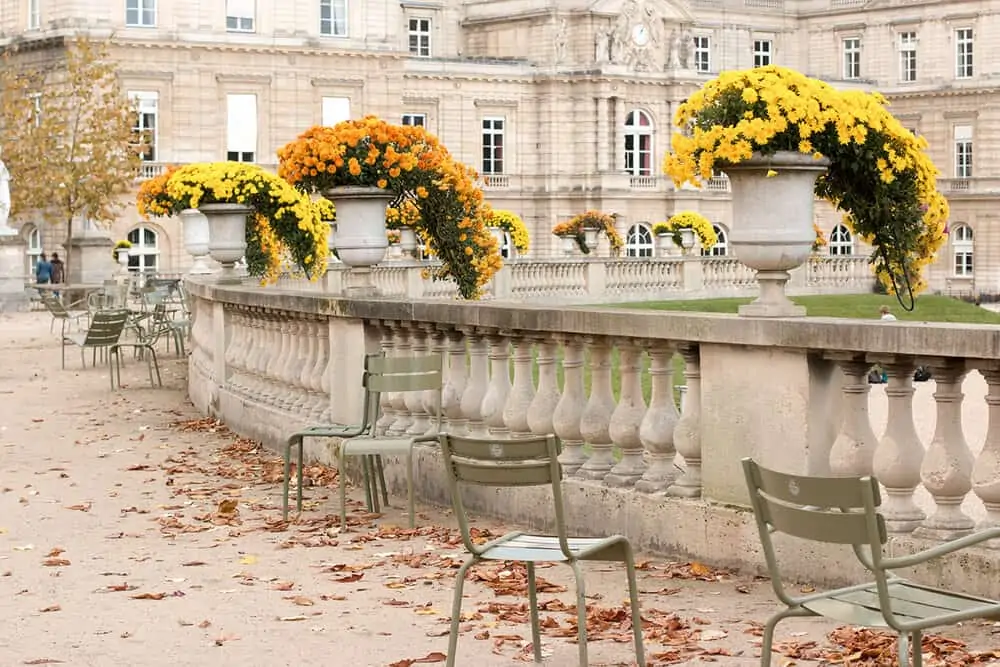 Tuileries Garden is just in front of The Louvre Museum and is popular with tourists and locals. I love grabbing a coffee at Café Kitsuné just across the way. You can easily take the metro here and exit right off in front of the gardens.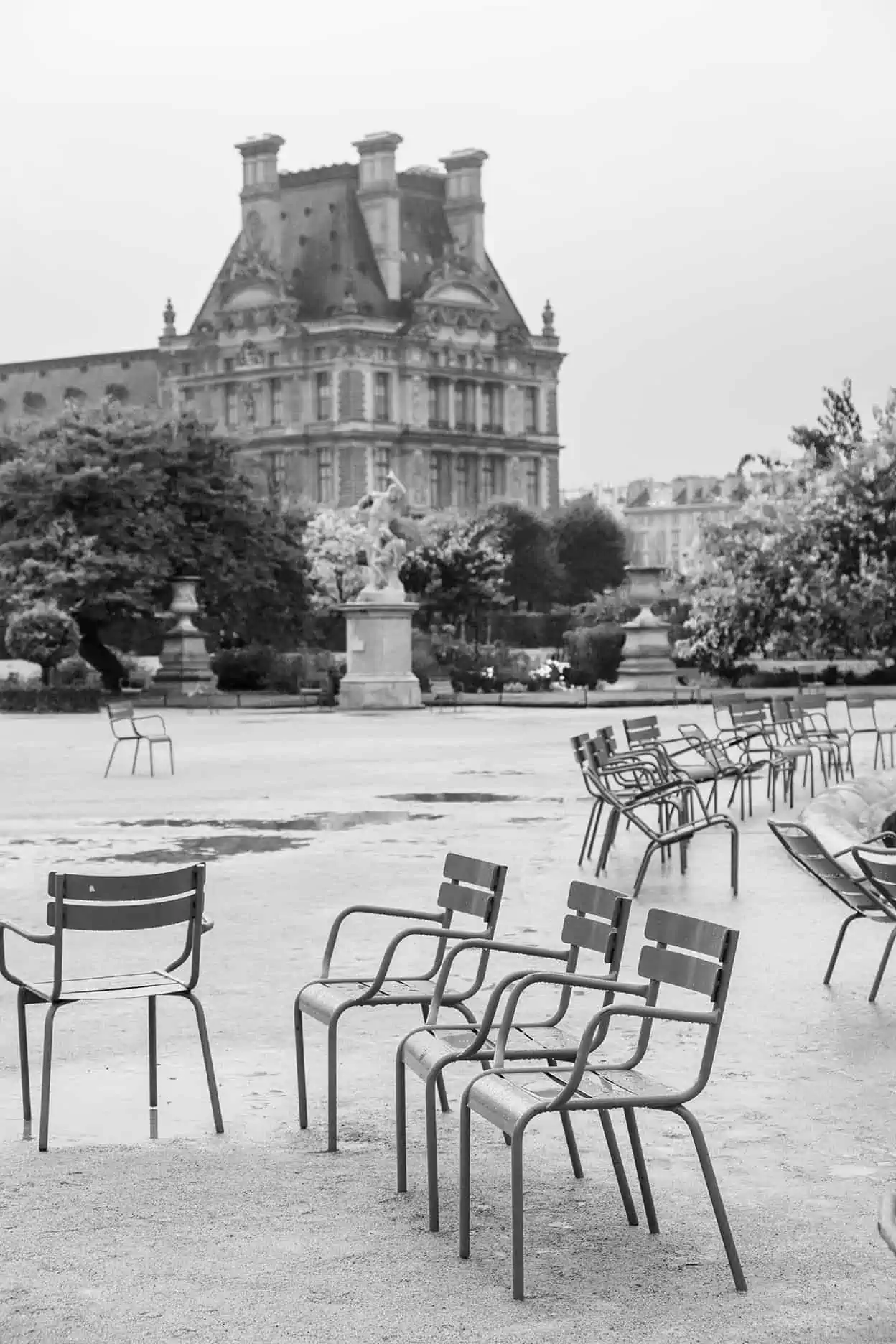 Parc Monceau is located in the 8th arrondissement and is more of a destination location and not in the heart of postcard Paris. It is worth a visit and one of my personal favorites. The gold gates will let you know you have arrived. Soak up the Parisians, and people watch in this magical park. Try the boulangerie Boulangerie Léonie close by on Rue de Levi a fun food street.
Paris Parks to Visit in November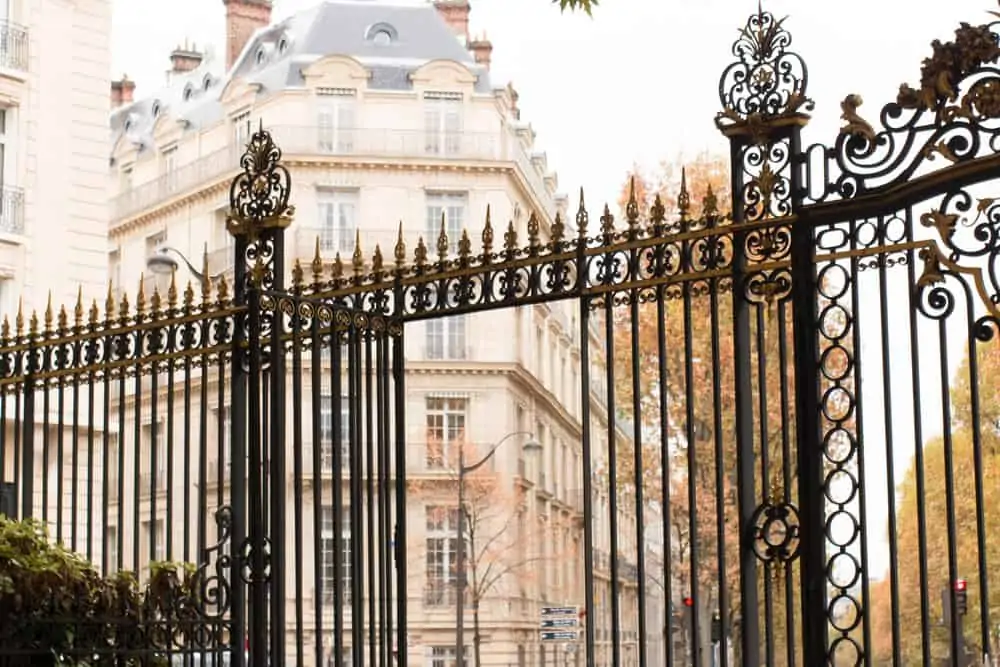 Palais Royal is located tucked away behind the Louvre. It was a bit off the radar for many until recent years with Emily and Paris and Instagram, it has gained popularity. Palais Royal is a personal favorite of mine and where I got engaged. The columns in black and white are what has put it on the map. Keep walking further for the garden. The trees are bare right in November, but if you come back in the spring or summer, they will be filled and groomed. Roses and dahlias fill the inside gardens for pops of color, and magnolia trees bloom in the spring.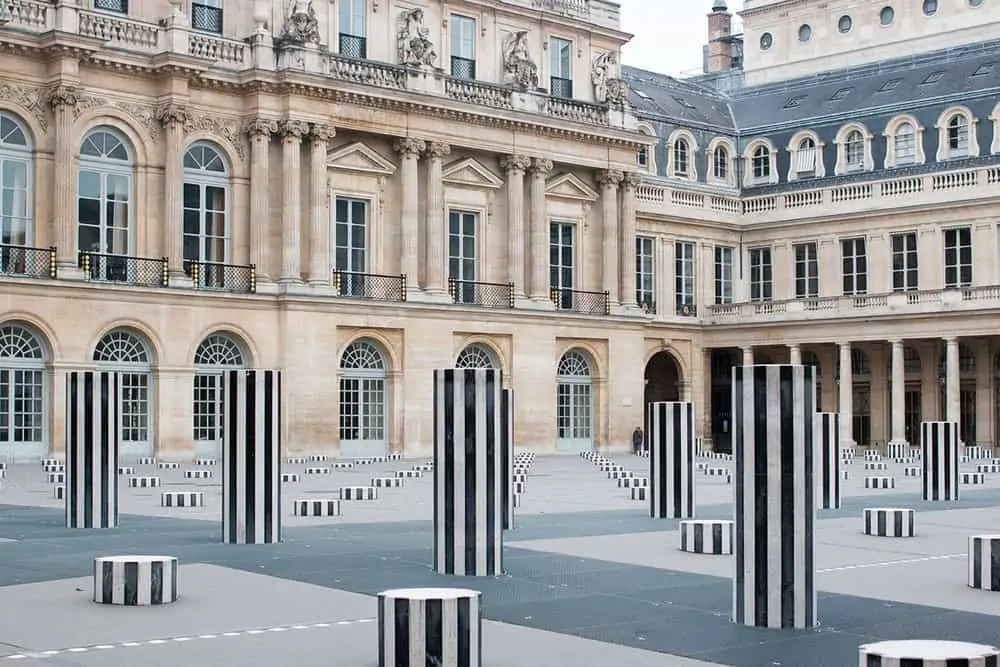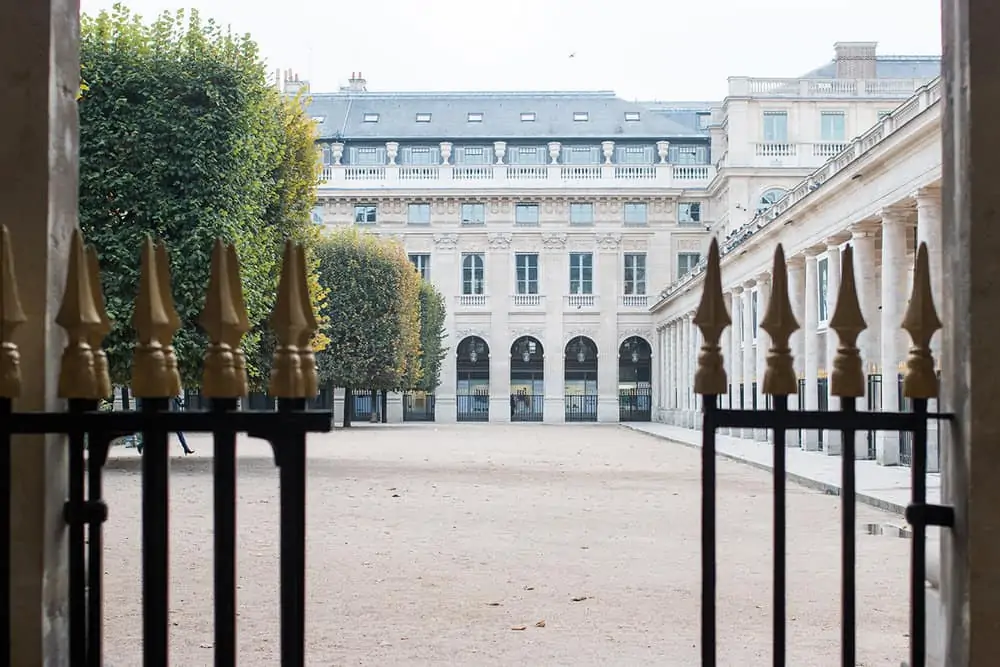 Paris Parks to Explore in November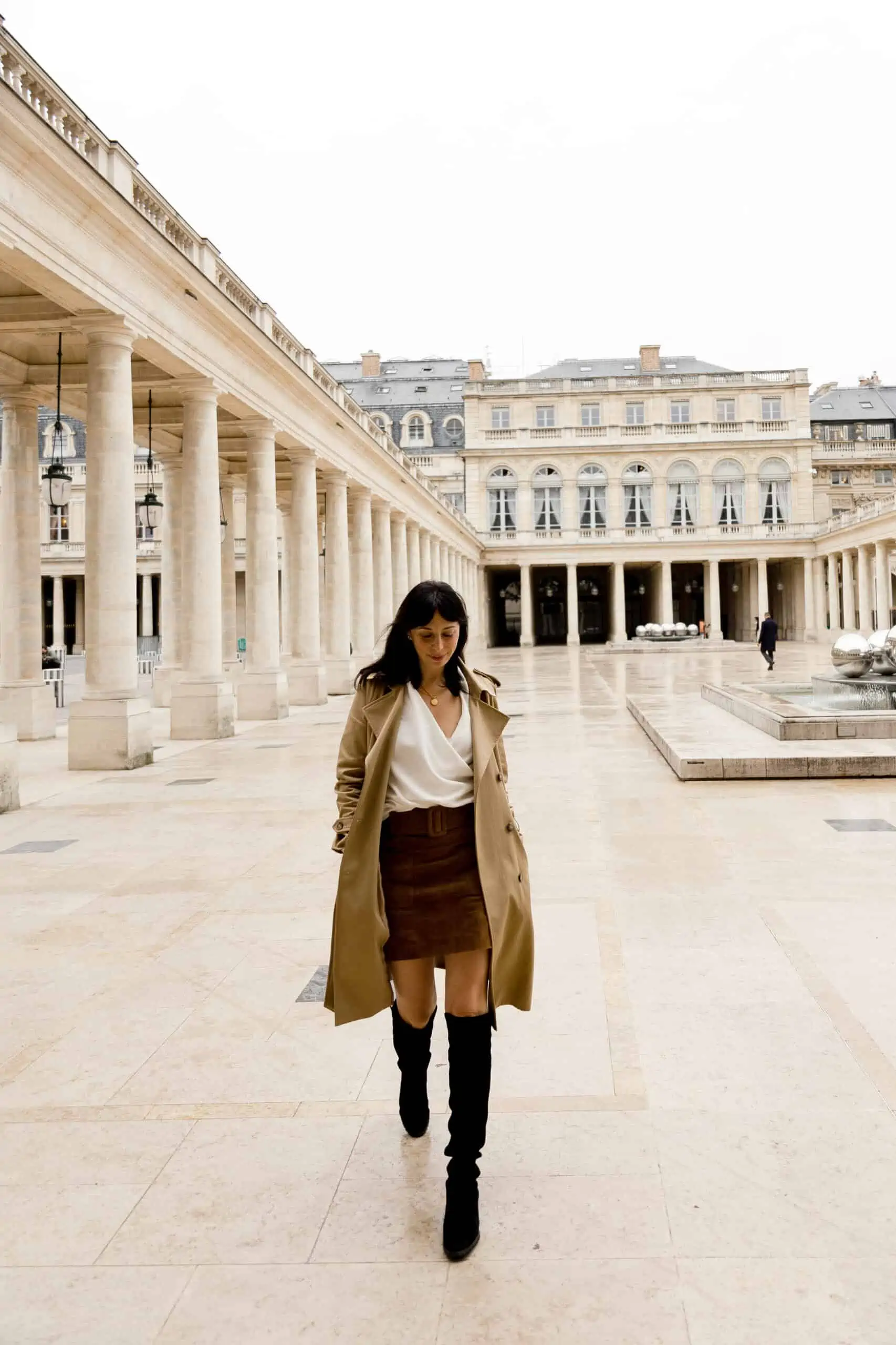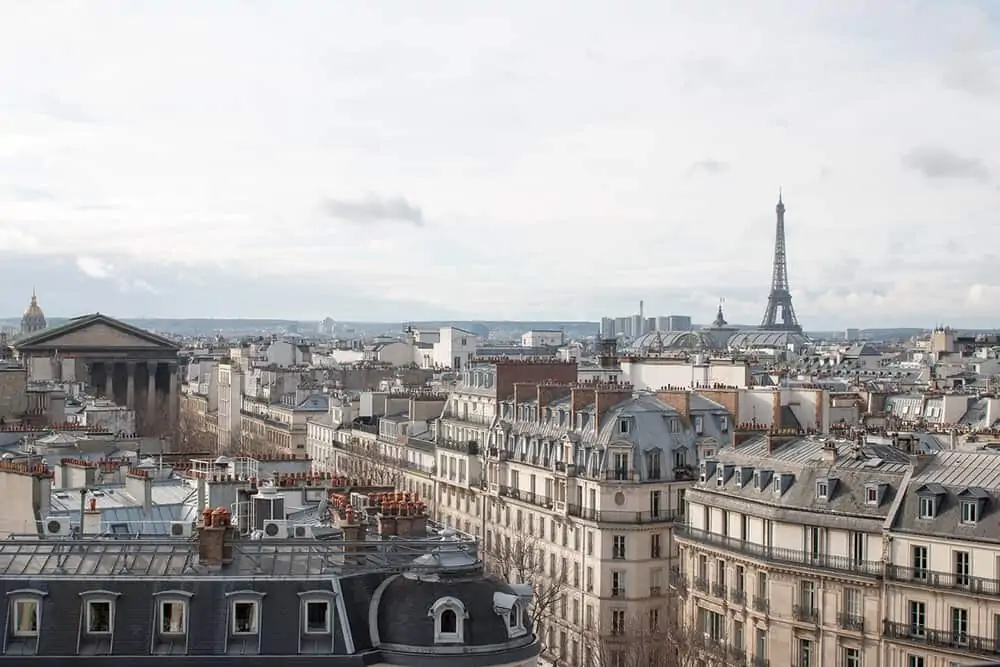 Paris Attractions to See in November
Everyone always puts the Eiffel Tower on the top of their list. I love seeing it from the top of the Arc de Triomphe which also has some great views of the city.
Palace of Versailles is worth a day trip. I wouldn't try to squeeze it in for half a day. November is a perfect time to visit because the crowds will be lighter. Keep in mind the first half of the month, there are holidays, and kids will be out of school, and a weekday may be just as busy as a weekend. I went to Versailles in November and was lucky to have a foggy and rainy day that allowed me to have the palace almost all to myself.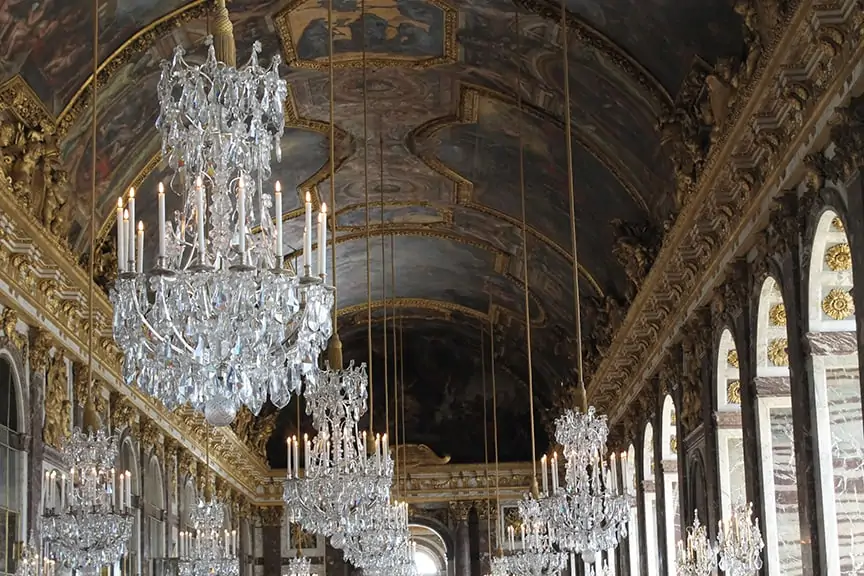 The grounds are pretty extensive and I would recommend biking or having some sort of transport around. I did a bike tour in Versailles last year and had the best time. The town of Versailles is adorable, and there is a market where you can grab cheese, wine, and a boulangerie for baguettes. If the weather is decent, you can have a picnic on the palace grounds.
Salon du Chocolat is October 28-November 1 which features over 500 chocolate producers and pastry chefs. It is located at Porte de Versailles, which can be accessed via the metro station.
Christmas at Disneyland Paris starts in November. If you have kids, this may be something that you could add to your trip. I haven't been to Disneyland Paris to speak to any details.
Van Gogh Avers-sur-Oise at the Musée d'Orsay Museum, along with the French impressionists. This exhibit runs from October 2023 to February 2024.
You can skip the line at the Paris museums and major monuments with the Paris pass, which you can order in advance.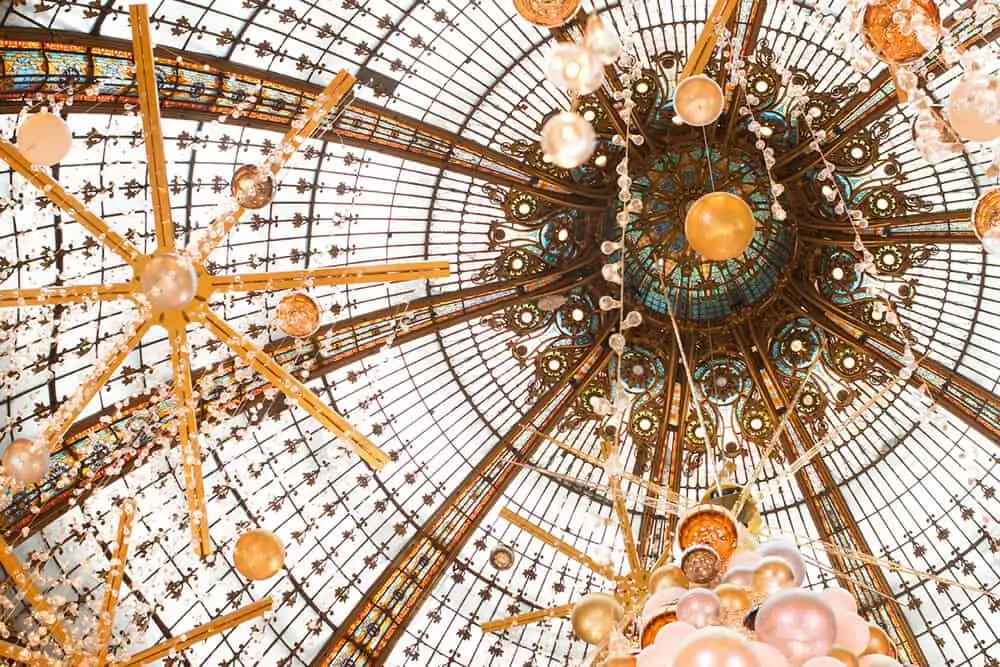 Paris Rainy Day Activities in November
Expect to come across some rainy days during your trip to Paris. November weather is expected to be a bit rainy. While it can slow you down a bit and change the vibe of your trip. The city can be romantic and beautiful in the rain.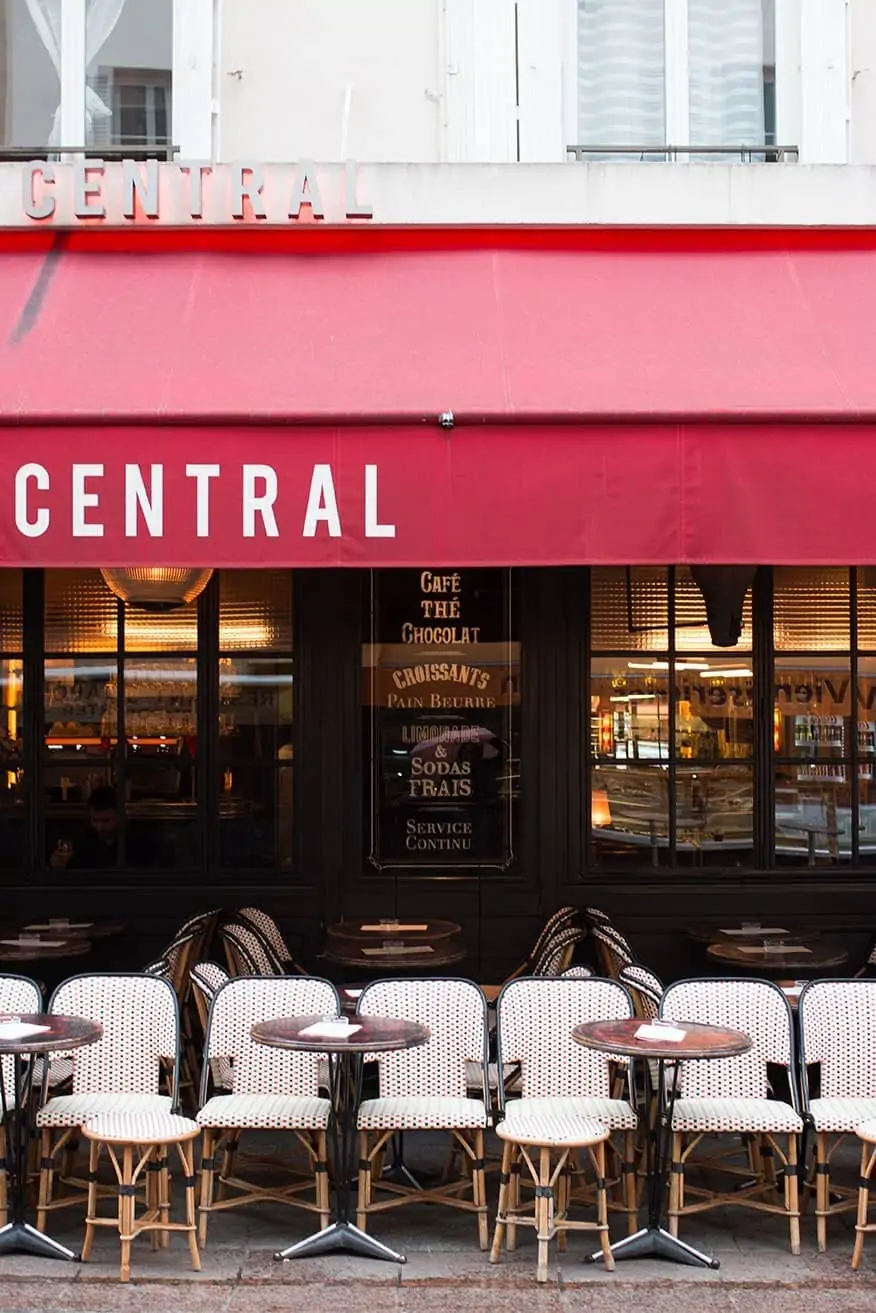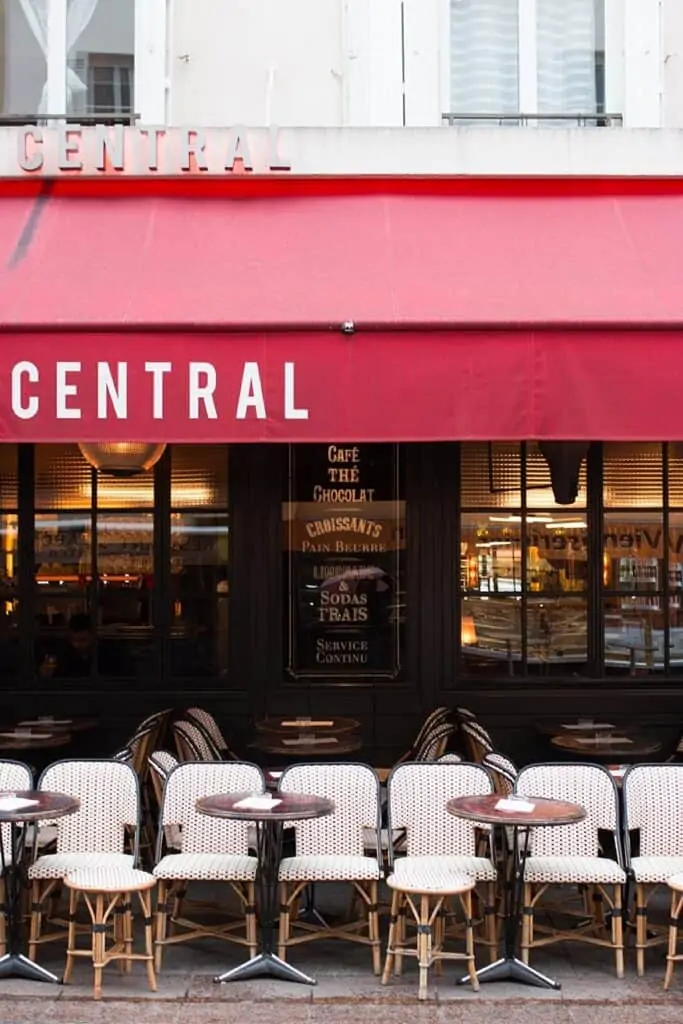 People watch at a café for the afternoon with a good book and a glass of wine. French culture allows you to hold a seat for as long as you like if you order a drink or food. The waiter won't rush you off, so you have time to soak up the scene and relax. You will most likely have to request the bill with "l'addition s'il vous plaît."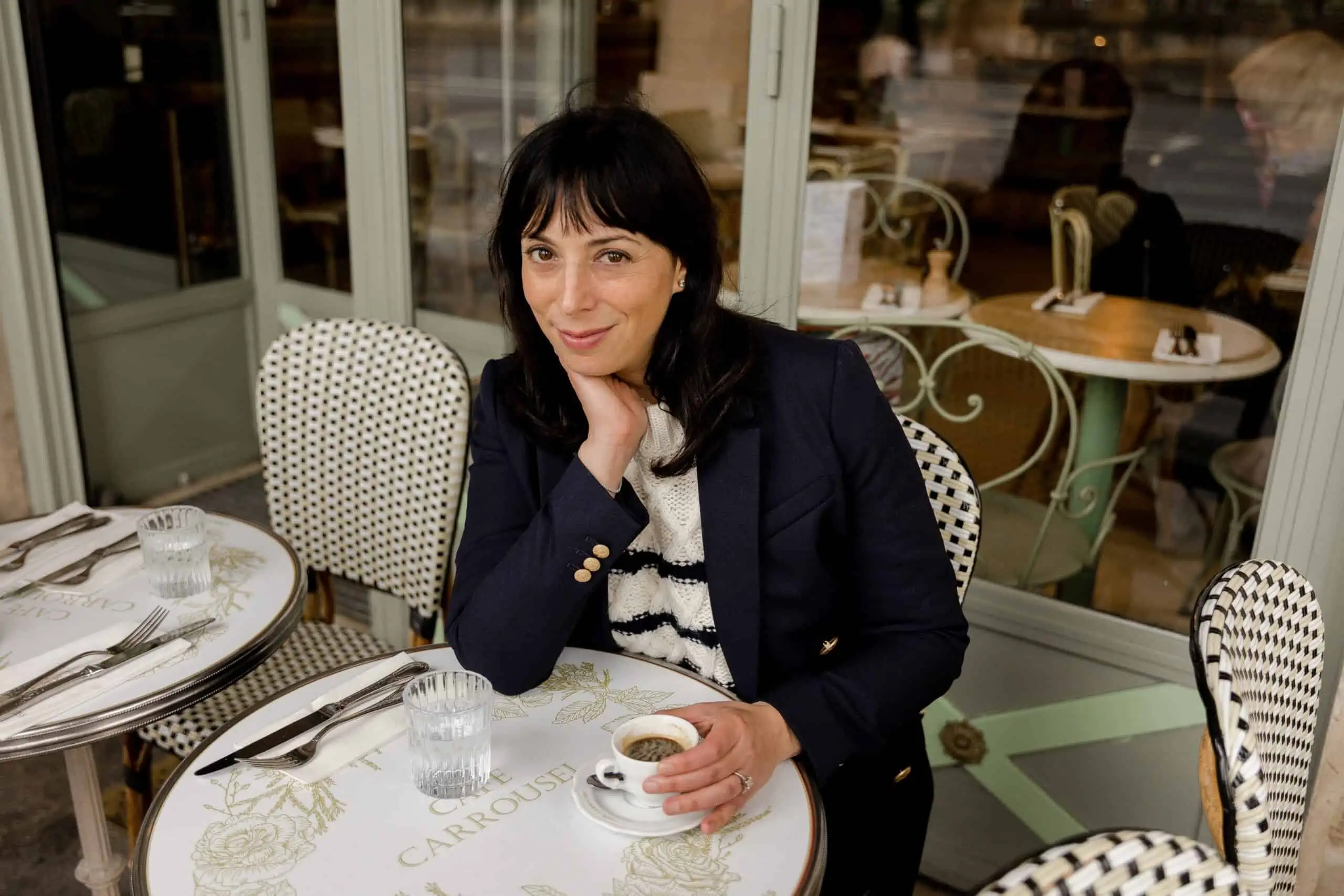 Visit the Louvre museum for an afternoon to see the Mona Lisa and other famous works of art. To warm up, I recommend a stop at Angelina for a cup of hot chocolate. If you have little ones, this is a great activity to keep them busy if it is cold and rainy. There is a location on Rue de Rivoli across from The Louvre.
Expect a bit of a line depending on the time of day. The hot chocolate is thick and decadent. Don't miss the whipped cream on top. If there is too long of a wait, pop into a neighboring café for chocolat chaud (hot chocolate).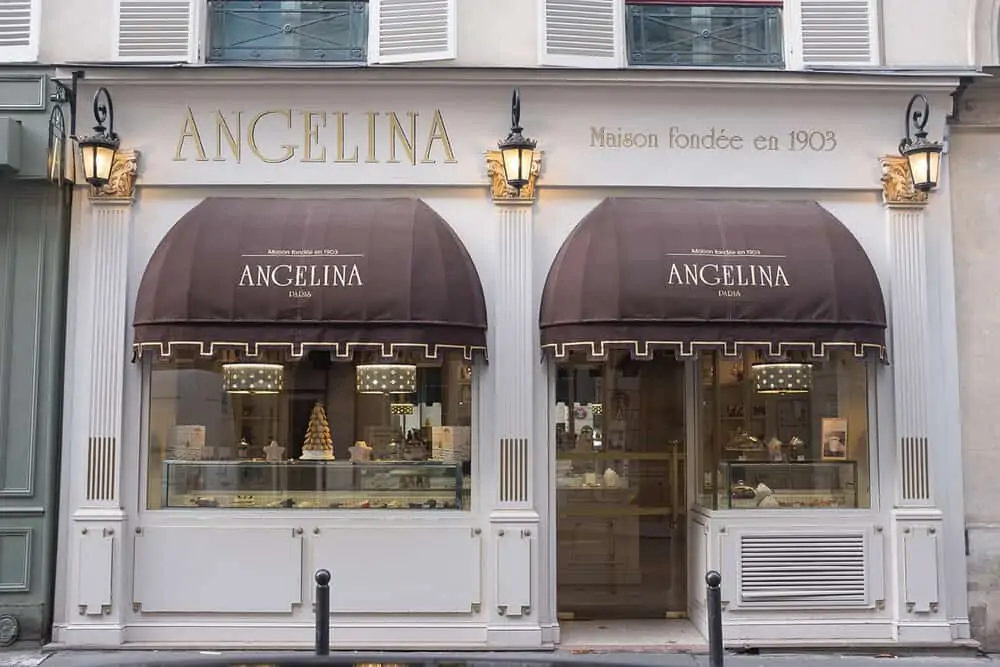 More Rainy Day Paris Activities
For more rainy day Paris ideas, pop into Galeries Lafayette to escape a rainy day if you are over museums. Check to see if the rooftop is open. It is a great place to see a view of the city and the Paris monuments. You can also shop Bon Marché if you are on the Left Bank, which is one of my favorite department stores. Their food market called, Le Grande Epicerie de Paris is something you have to see. Kids might like browsing here as well, and you can pick up some food souvenirs for home. The prices tend to be a bit higher than your usual grocery store so be warned of sticker shock. It is worth exploring.
Take a food tour with La Cuisine Paris and learn about the culture and French traditions. They will take you to some of the best places for baguettes, cheese, and charcuterie in the city and you will meet a few visitors in your group. If you are traveling solo, this is a great time to meet people. La Cuisine offers more than just food tours. You can also sign up for one of their cooking classes. I recently did their croissant class on a rainy day and had so much fun!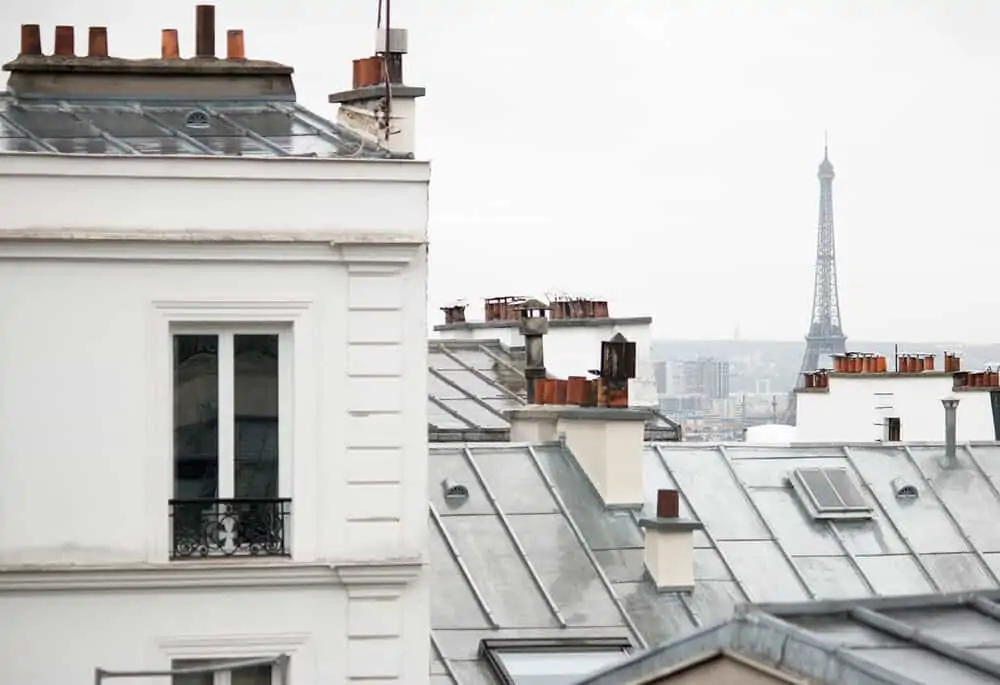 For more Paris tips, you can purchase The Paris Guide which is a downloadable PDF with over 80 pages on where to eat and drink, boutique hotels/apartments, and hidden gems to feel more like a local.
This post does include affiliate links that help contribute to my coffee and croissant research. Merci!
Photos of me by Katie Donnelly and Rebecca Tyler