What to do on A Fall Weekend in Paris
My husband arrives today for a weekend in Paris. We have typically done shorter visits together, and I will stay longer on the front or back end of a trip to get work done. This may surprise you, but he doesn't love Paris as much as I do. He is slowly learning the city and finding things he enjoys. We have a long weekend in the US with a holiday on Monday, making it the perfect amount of time. If you are planning an autumn weekend in Paris, I hope this post helps you plan the best way to spend time in the city of lights. 
The weather is warm in early October, and I have had similar weather the past few years at the same time. Paris in October is much more enjoyable, in my opinion than Paris in the spring. It is typically colder in April than it is now in early October. Sweater weather is in full swing here, and it may even be a bit too warm for sweaters. I have shed my coat on multiple occasions. 
If you are headed to Paris in the next week or so, pack sunscreen and be prepared to stay cool with a glass of rosé or ice cream.  It isn't quite hot chocolate and French onion soup weather, but it will be later in October. 
For ideas on where to stay, I prefer a boutique hotel, and you can find a short list of my favorites here. 
For your first time in Paris, you may want to buy a Paris pass to visit the museums such as the Musée d'Orsay and Louvre. I wouldn't recommend doing them on the same day. You can easily spend a whole day exploring the museums in Paris, but I would leave time for other activities. 
Listen to Jazz Music
You can find jazz music at different hotels and clubs around the city. I prefer the intimate hotels that offer jazz in their lobby. Café Laurent offers jazz in their lobby. Grab a cocktail and listen. Pavillon Faubourg St. Germain also offers jazz in their lobby bar occasionally, check their website for dates and times. On the weekends, Hôtel Crillon offers jazz in their main bar. Drinks are around 30 euros per person, and the jazz is part of the cocktail experience. 
For a jazz club, Les Ducs des Lombards is a great option. You can purchase tickets online. If you want to transport yourself to Paris for an evening, my family and I love TSF Jazz a radio station that can be live-streamed worldwide. We like to turn this on during dinner and cooking together. The commercials and commentary are in French, and it makes for great background noise. 
Visit a Parisian Market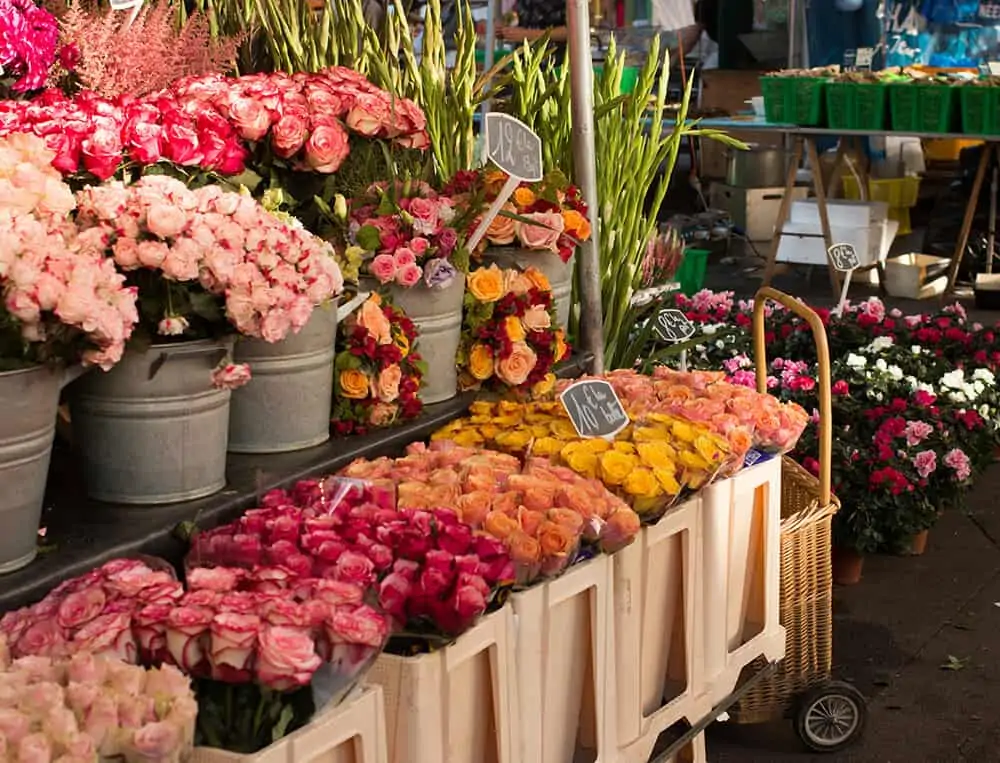 Parisian markets are a cultural staple offered in different parts of the city on various days.  Friday and Sunday, Place Monge from 7 am – 2:30 pm. This is more of a local market and is smaller. Check out Avenue du President Wilson in the 16th Arrondissement on a Saturday from 7 a.m. – 2:30 p.m. You will find cheese, meat, pastries, and fruits and vegetables.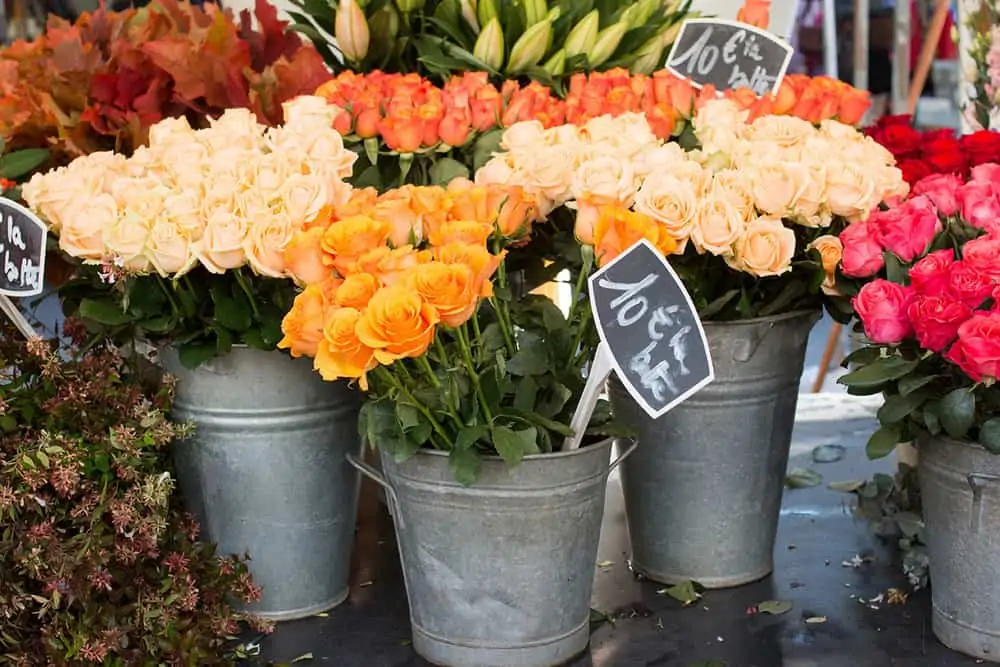 My personal favorite is the Bastille Market. I discovered this market when I lived in Paris, and it is open on Thursdays and Sundays. I have a few favorite vendors here I enjoy visiting each time I am in Paris.
You can check out this post on how to shop a French market like a local for tips. 
What to do on a Weekend in Paris: Shop for Clothes and Souvenirs 
​
Paris is one of the world's fashion capitals and offers incredible shopping. From luxury goods on Rue St. Honoré to the major department stores such as Galleries Lafayette, BHV, and Bon Marché there are plenty of options. Sézane has a few locations, and I am always asked which location is the best. The Sézane location in the Marais is one of my favorites because it is more intimate and, for now, less crowded. 
For souvenir ideas, I always bring home skincare and chocolate. You can pop into a local pharmacie on any corner and pick up a good assortment. Everyone always raves about the large pharmacies with great prices. My sanity and time is worth the extra couple of dollars. You can see more souvenir ideas in this post here. 
Flâneur on a Weekend in Paris
Flâneur is the French word to explore without a purpose. This is my favorite way to see the city. Pick a neighborhood, street, or bank (Left/Right) and embark on an adventure. Pick an end destination or café and find your way through the side streets of Paris. Enjoy a glass of wine on a terrace late afternoon and people-watch. Paris is best enjoyed slowly. A short trip is still a great way to get a taste of the city and leave a museum for your next visit. After 13 years, I am still exploring, learning, and finding hidden gems to discover.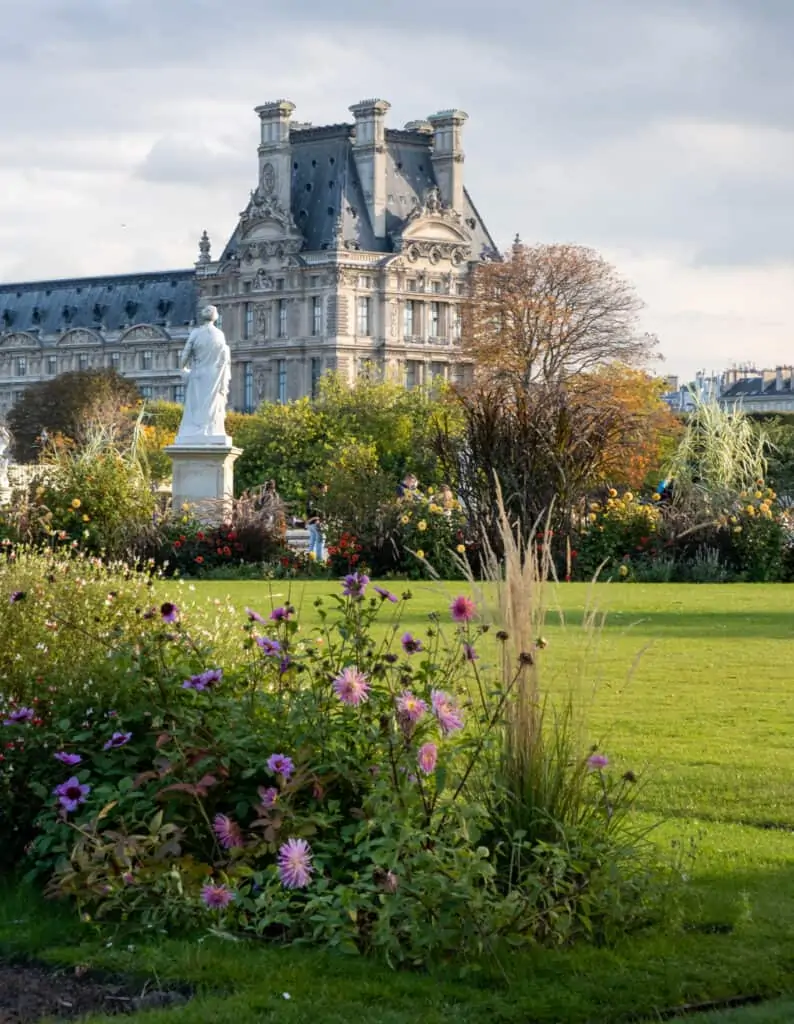 For those who love the Right Bank of Paris like myself, stroll through The Tuileries gardens in the early morning before the crowds. Grab a coffee at Café Kitsuné, pastry, or cake and sit in the green chairs. Just behind Jardin des Tuileries is Palais Royal, hidden perfectly behind the Louvre. It's a great spot to stroll in the early morning. The columns are a popular place for a photo shoot but keep walking to the gardens for real magic. It's my favorite place in Paris.
What to do on a Weekend in Paris
​My husband prefers the Left Bank, and I plan to take him for a stroll through Luxembourg Gardens. The best is to have just a few things on your list to explore and leave the rest to Paris to lead you to your next destination. You can bookmark a few things on Google Maps that you want to discover on your trip and move in that general direction. 
Café Hop on a Weekend in Paris
This may be the thing my husband is most looking forward to. Café culture is big in Paris, and especially on a weekend, you will find the city buzzing. Pick your favorite neighborhood or try a new area you haven't discovered yet. Each neighborhood has a unique feeling, and it is a great way to get the vibe of a different arrondissement through the café culture and people-watching. Parisian style spotting is one of my favorite café activities. The fashion in Paris is excellent right now, and it is such a fun experience to see what people are wearing right now.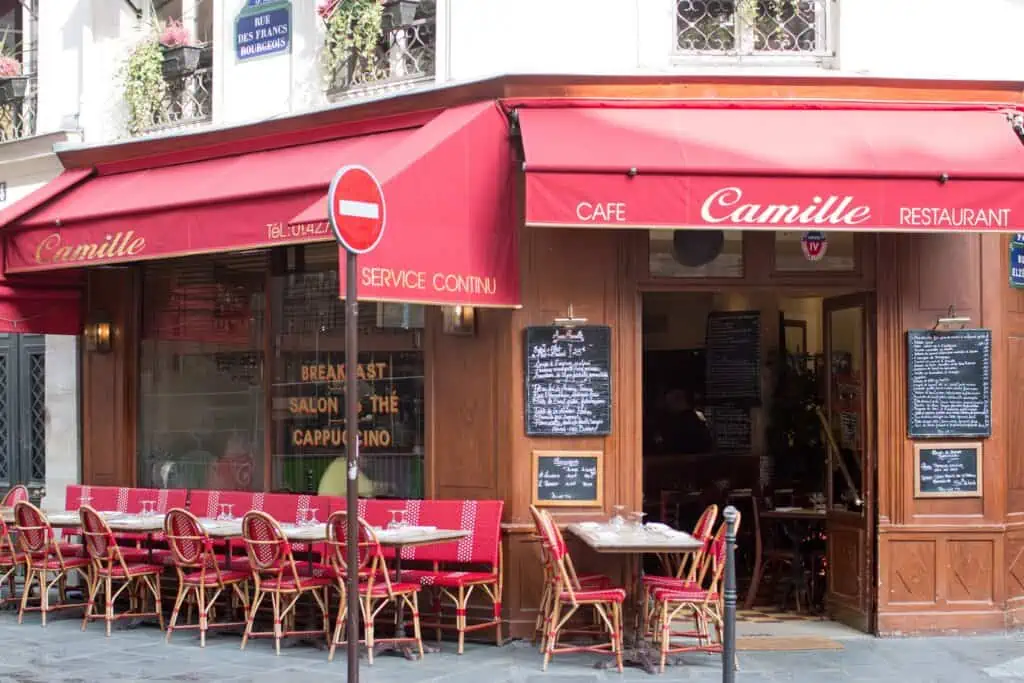 Le Marais is full of energy on a weekend, especially on a Sunday. Other areas of the city may be more quiet. Sundays have traditionally been when shops and restaurants are closed. In recent years, more major have been open on Sundays with increased visitors, including the leading department stores. 
I hope this post inspires you to book a weekend trip to Paris and experience what the city offers. 
For a more detailed Paris itinerary for a weekend in Paris, you can purchase my 3-day itinerary, with each day broken down with museums, restaurants, and places to shop. 
Photos of me by Katie Donnelly Photography