After two years away, I am finally returning to Paris in the Fall. It is one of the most magical times to visit Paris. There is nothing like the golden light of Autumn. The sunsets are the most vibrant colors of the year. The ivy turns from green to red slowly through the city and the leaves fall all over the city.
As you walk the Seine or through Luxembourg gardens the leaves crunch under your boots and cover the ground and sidewalks. I hope this post prepares you for an upcoming trip to Paris for what to pack. This is the list I would share with any friend who is planning for a trip to Paris in the Fall.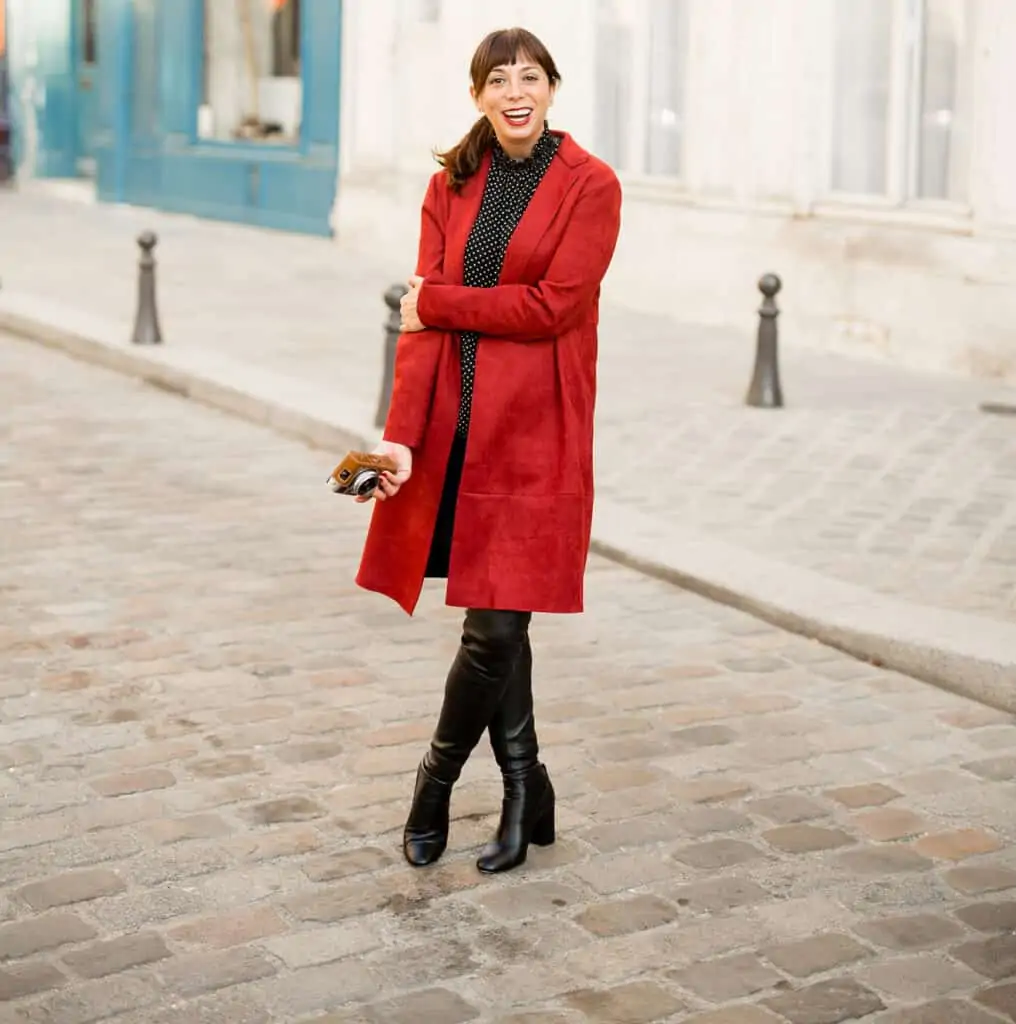 What to Pack for Paris in the Fall
If you are a list person like me, you can download this checklist as you pack. It helps me make sure I don't forget anything!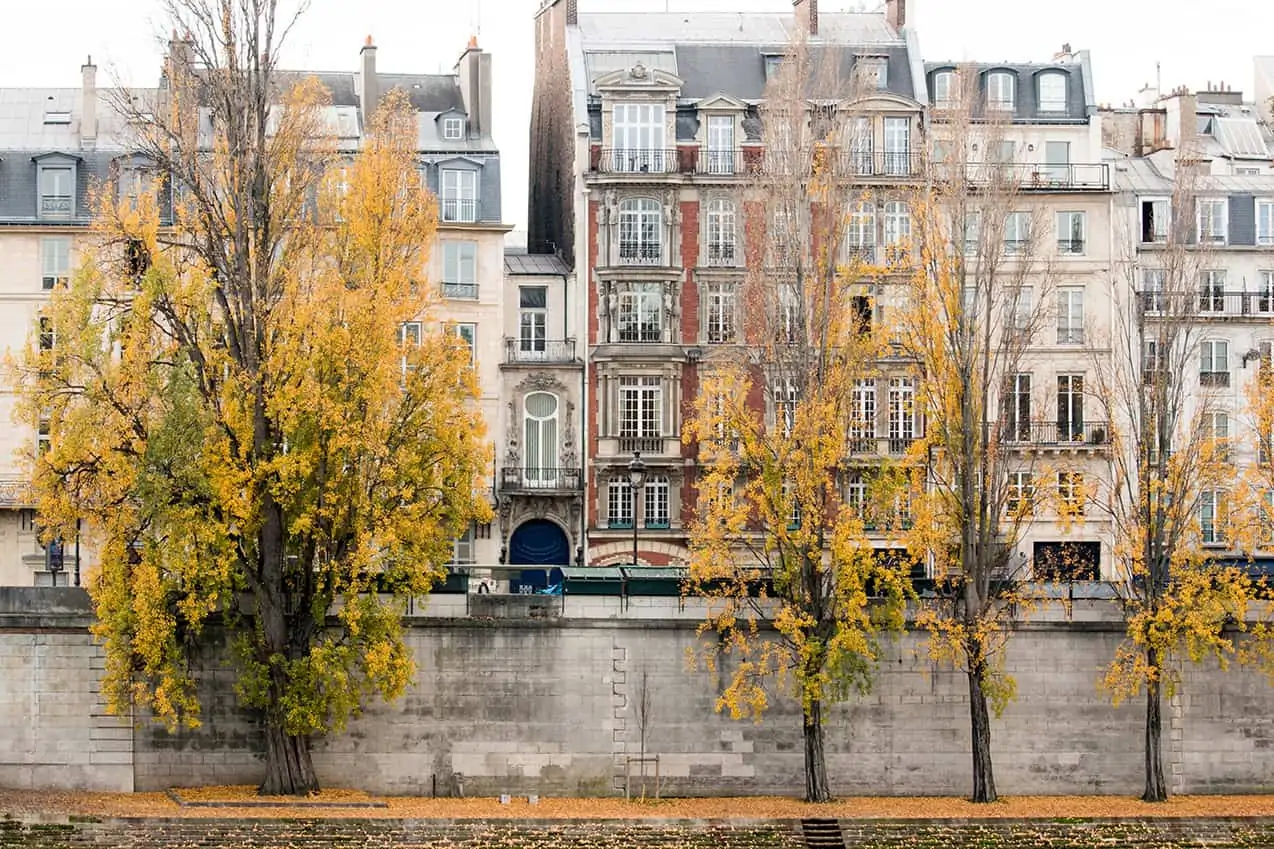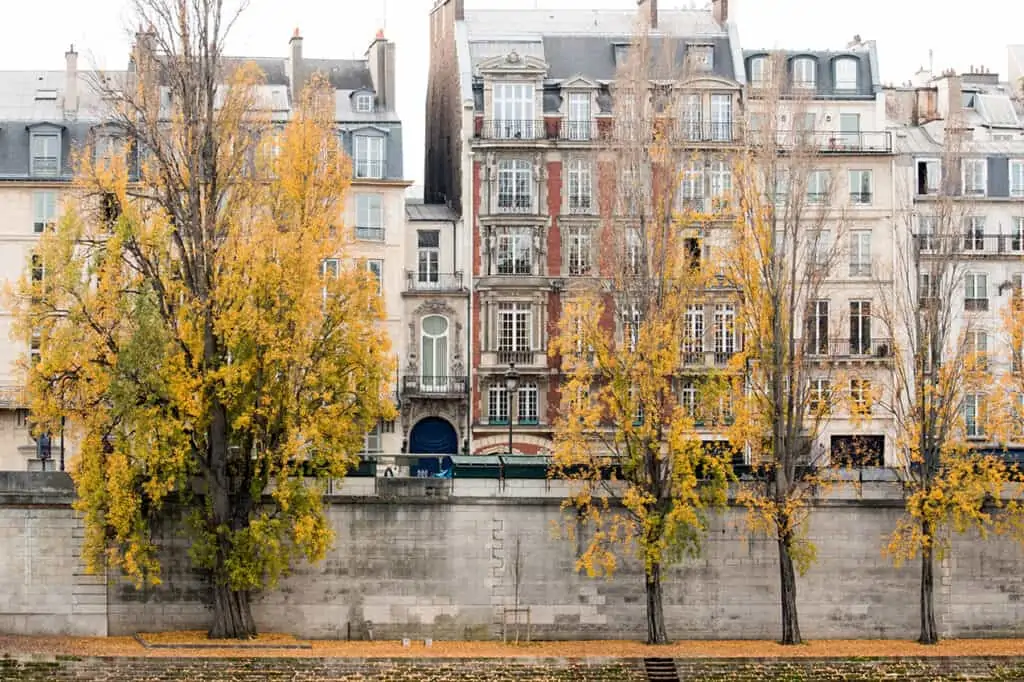 The first and most important thing to pack is a good pair of shoes. Sneakers are back in as long as they look stylish. Leave the Nikes at home. I love these sneakers from Madewell, Sézane also has a few options.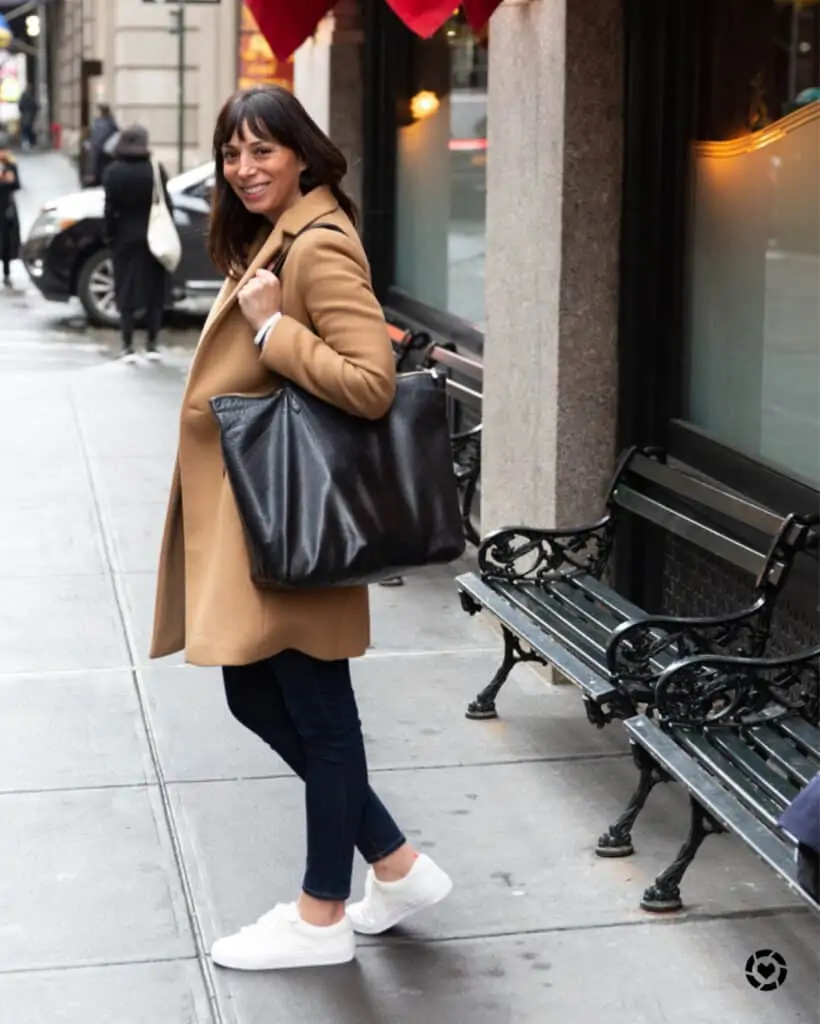 For boots, there are so many options. I love a black Chelsea boot or an over-the-knee boot.

I always recommend blouses and a pair or two of good jeans to get you around the city. Leave the joggers and sweats from 2020 at home and dress up in Paris.


Sweaters
Sweaters are essential in the Fall. You are going to want to pack a few light ones and one or two heavier ones. If you arrive towards the tail end of Fall, it does get chilly. You will want to layer up if you are walking around the city.
This Gaspard sweater from Sézane is a French girl essential. I own it in two colors and will most likely add it to my collection this year.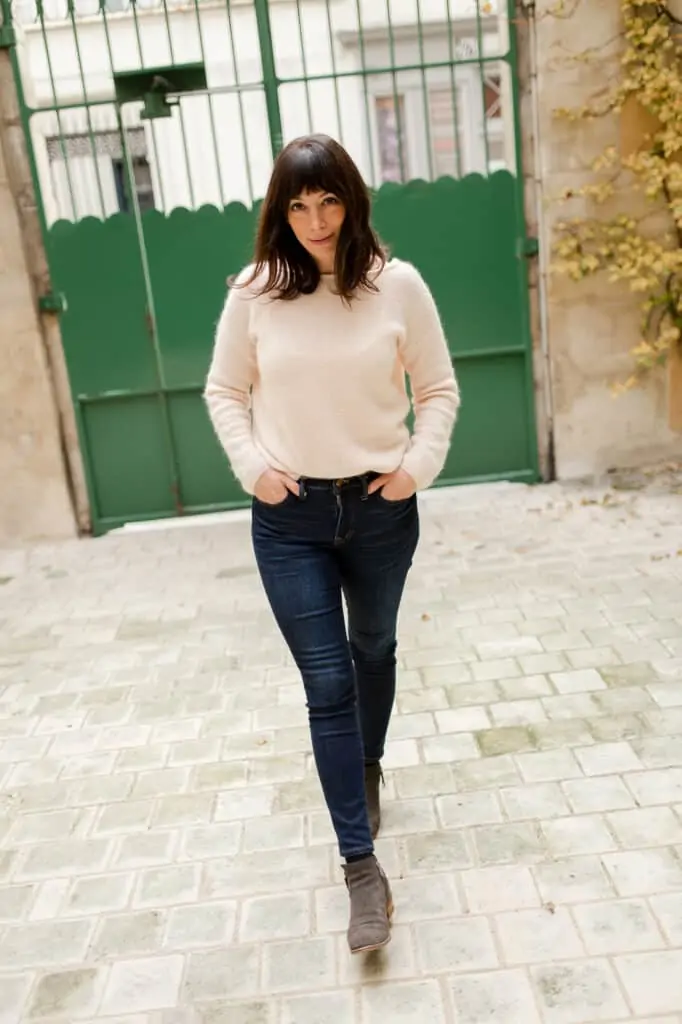 Accessories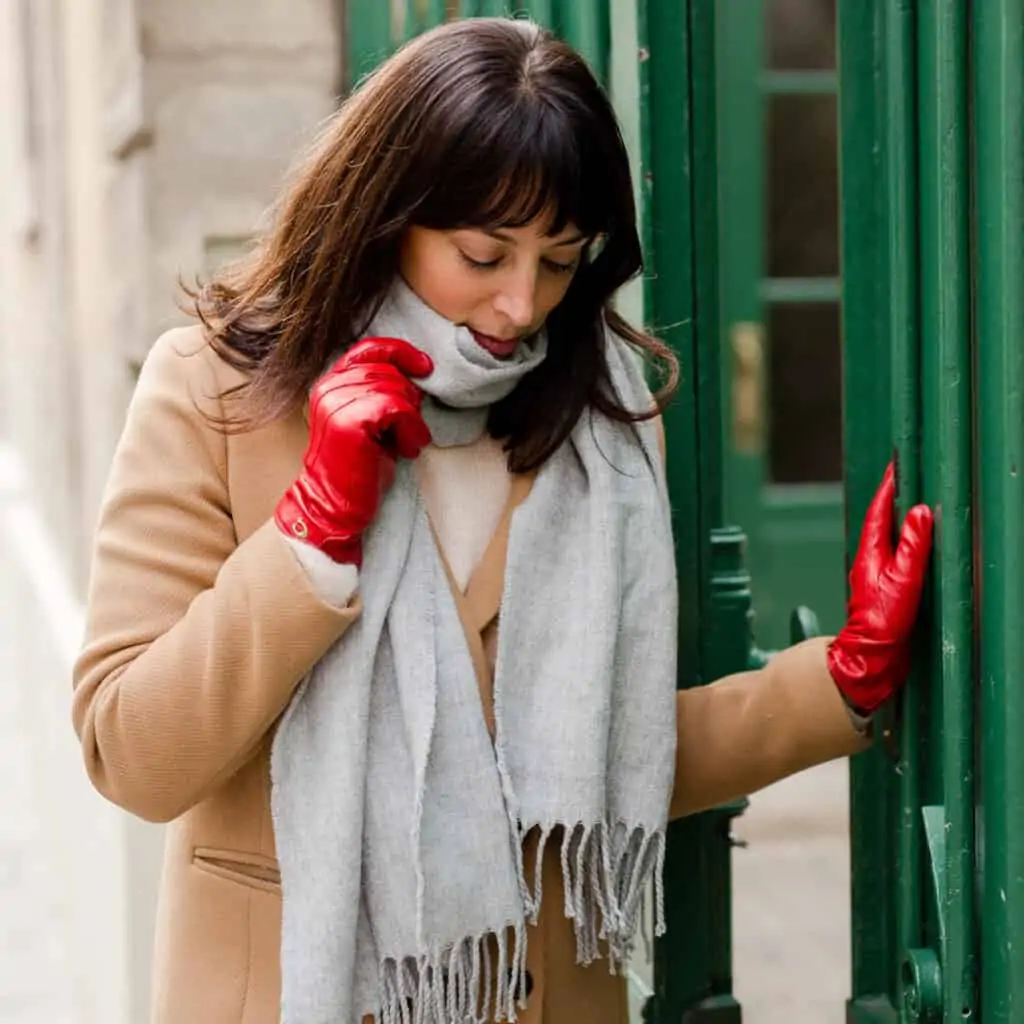 So, I always need a good bag to tote around Paris. Also, I highly recommend a top zip tote to keep your belongings safe. I love my Cuyana bag. Scarves are essential for layering up in the colder months. I have always bought one in Paris because I forget to pack one. Hats, gloves should also be packed taking into consideration how close you are planning a trip to Winter.

Dresses

Coats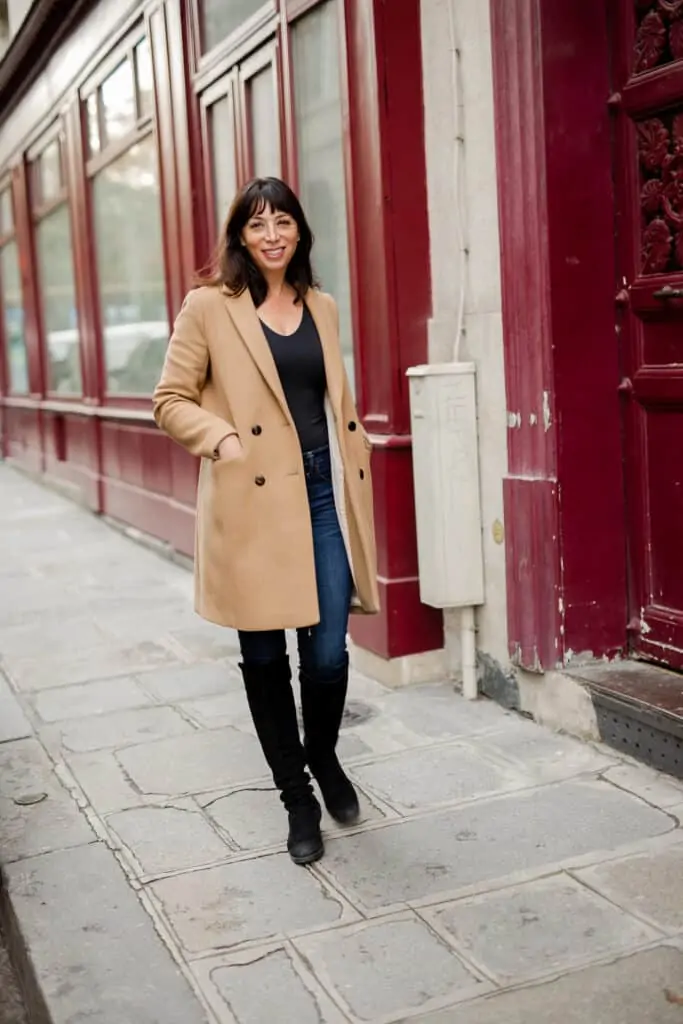 A solid warm coat is much needed on a trip to Fall. I bought this one from Sézane a few years ago and will be bringing it to Paris this trip. It's a great investment that keeps me warm. You can always layer sweaters underneath and add a scarf.
I always plan for rain in some part of my trip so pack to be prepared. A trench coat, waterproof boots, and an umbrella should do the trick. If you do get caught in the rain, here are a few ideas so you don't feel stranded.

This post does include affiliate links which puts a little bit of research money for coffee and croissants in my pocket. Merci!