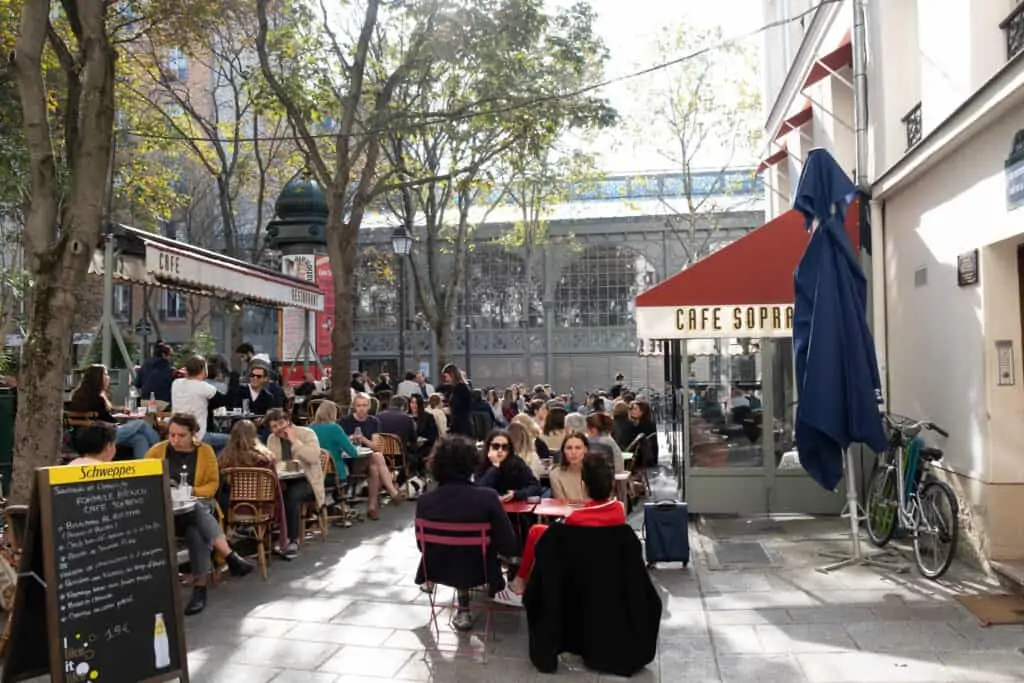 I have spent a lot of time in Paris. I like to think of myself as a part-time Parisienne. My first solo trip to Paris was back in 2010 and I have been going back regularly every year since spending short and longer periods of time. The longest time I was away was my break in 2020 due to the pandemic. Americans were not allowed to enter the EU up until the Summer of 2021.
I had my hesitations about going back and what it would feel like as I wrote in this post.
My first trip back to Europe wasn't France, it was a trip to Italy. Italy has always been my first love and it was my motivation through the pandemic to get back. Once I was back, I wrote this post about traveling to Italy right now.
Just like when I left for Italy, there was a lot of conflicting information on what you needed for travel. I went ahead and got a PCR test through the United app for Paris. It was a requirement of the girls on our trip to be tested before arriving. I know people that didn't get a Covid test before flying and just needed their CDC vaccination card. I would check with your airline to confirm. It gave me peace of mind to know I was healthy upon arrival. My test costs $200 through the app.
Right now the only way to travel to France is to be vaccinated. You will need your CDC card along with a health declaration form. This site has the most up-to-date information regarding forms and entry requirements.
In terms of the Health Pass:
The number of questions and information I received on this topic was overwhelming. Here is my experience and I hope you find it helpful. I traveled with 21 other Americans that had no trouble showing their CDC card at any café/musuem/restaurant. You do not need a health pass and there is NO reason to cancel your trip if you don't have one. I will remind you that your CDC card is now similar currency to your passport so please be careful where you keep it and do not lose it.
I was asked to show my Health Pass/CDC card to sit on a terrace, to enter a hotel, or to dine inside any restaurant. The only museum I visited this past week was Versailles and we had to show the CDC/Health Pass multiple times to enter indoors of any building. It does add extra time to traveling so do remember to be patient.
I did end up getting my Health Pass which I registered for weeks in advance. I messaged them on the site to push through my application as my trip was getting closer to departure. It finally arrived a few days after being in France. I put a second application in just to see if that one worked more quickly and I got them both on the same day. I have had heard people getting them within an hour of submission and others taking weeks. Regardless of the timing, it is not a requirement to travel and get around Paris.
I am happy that my first international travel was before Paris so I could get back into the swing of things. I was traveling quite a bit so I had a routine of everything I needed to pack and prepare for before my trip. Traveling to Italy also eased my concerns about health and safety while traveling abroad during a Pandemic.
Everyone has their own comfort level when it comes to masks/indoor dining/ health and safety. In Italy, I did not do any indoor dining. I have personally not done much indoor dining in Chicago where I live due to Covid rates.
In Paris, I did have meals indoors. There are lots of heated terraces and expanded outdoor dining to enjoy. I was surprised and happy to see how much the terraces expanded all over Paris across the streets and into the streets.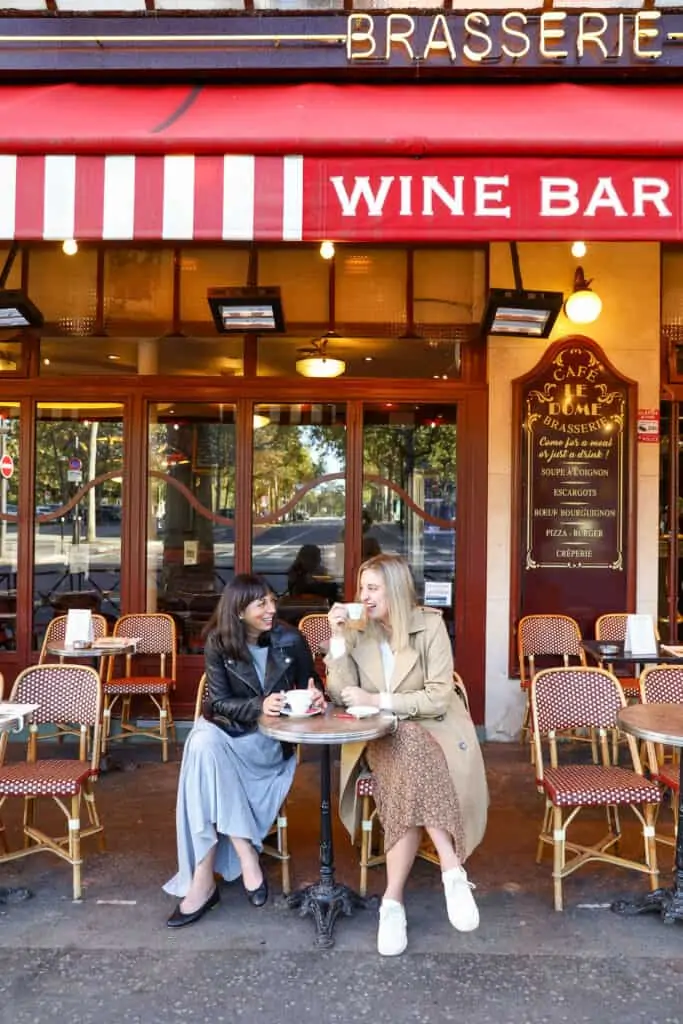 The Energy and Mood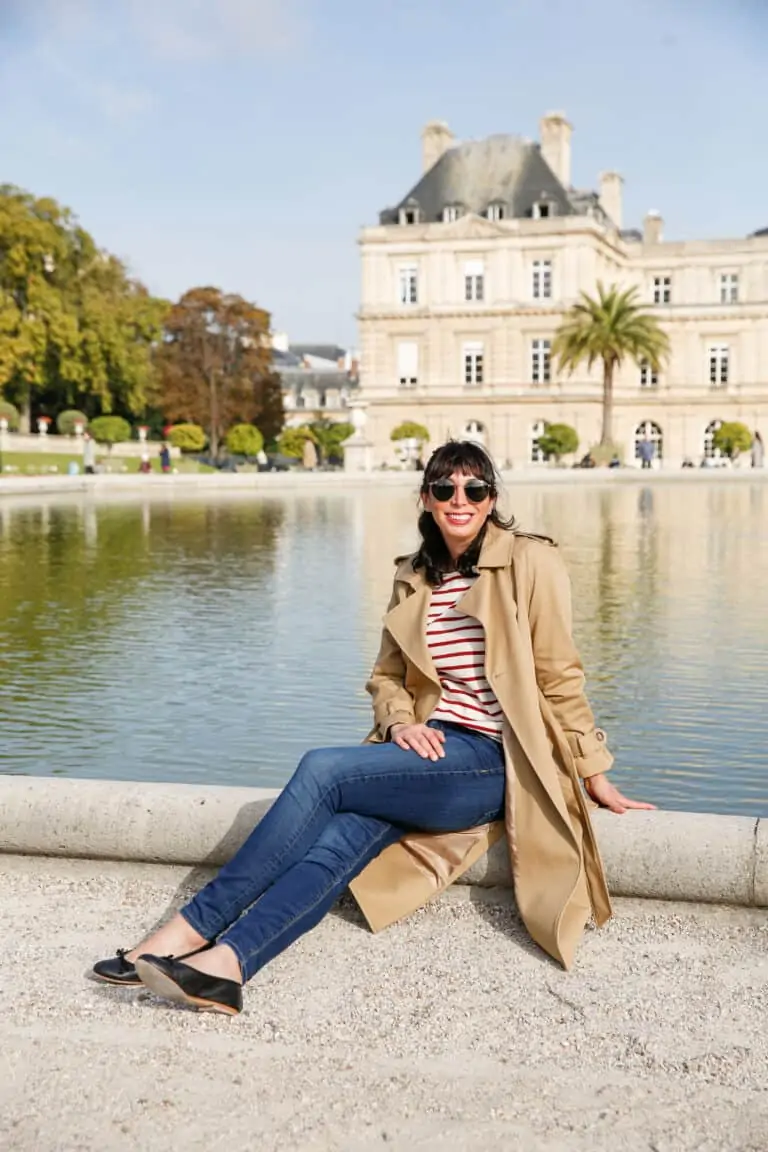 There were a lot fewer Americans in Paris than I am used to seeing on any other trip. It felt like there were a lot of French and other Europeans dining next to me. The weather was incredible so I am sure the mood and energy were buzzing off of the Indian Summer. I don't remember seeing the city so alive. As the same in Italy, the French were very welcoming. It was really great to see some of my old Parisian friends at my favorite restaurants and hotels.
I had a lot of messages over the two weeks in Paris telling me I was glowing. It was PURE JOY to be back in Paris after all this time. I said the same thing about my trip to Italy, but I don't know if I can ever top this trip.
It took me a minute to settle in but once I did it felt like no time had passed. There were some changes around Paris I noticed including some shops and storefronts were gone or replaced with something else. That was hard for me to see as some of them were parts of Parisian history that had been turned into a coffee shop or another restaurant.
Covid Safety/Masks
Masks are required indoors for shopping, museums, and hotels. Almost every restaurant and café had a bottle of hand sanitizer on the table. When you entered stores, the security guard would administer hand sanitizer or you would be prompted to do it yourself. One of my hotels offered a bottle as an amenity next to the water for peace of mind.
Covid tests to fly home were easy to get and a much easier process than Italy earlier this Summer. Pharmacies all over the city offer Covid tests. You will see pop-up tents all over the city to get a test. I paid 25 euros for my test, while some of the girls paid 29 euros. The price varies but it should all be within that price point. It was very reasonable in comparison to my $200 test at home. You don't need an appointment to enter to get a test, you can get one on the spot. Make sure to check your travel times with the airline and see how far in advance you will need to get a negative test to fly home. My hotel helped me find a local spot to get a test and the results were available in 15 minutes. I hung out at a local café for a coffee and came back to collect my printout.
I would recommend taking photos of your negative tests, passports, and CDC cards and keeping a backup just in case something gets lost. The pharmacy was supposed to email me the results but they never landed in my inbox but I was able to secure a hard copy.
I am so grateful for the amazing experience I had in Paris this trip. I have been 20 times and this was one of my favorite trips. It was very different to not be solo and have 23 girls by my side for shopping, dinners, and the Seine strolls.
You have to make the right decision for yourself when it comes to health, safety, and comfort level when it comes to traveling. I hope this post clarifies a bit about what life is like in Paris right now and what you can expect. If you don't find yourself in Paris this year, I hope you take the opportunity to book a trip for next year.
Allow extra time at the airport for travel/checking documents. Tack on an extra hour to your normal travel time to be sure you don't get stuck in lines and risk missing your flight.
I will have a roundup of where I stayed, ate, and drank in a future post so you can bookmark my favorites for your next trip to Paris.
Thank you for your support and love.