25 Paris Hotels with Eiffel Tower Views
I am always looking for somewhere new and interesting to stay when I travel to Paris. It is great to research and it puts me in different parts of the city. I have my eye on hotels that are opening or being remodeled as well as hidden gems. I came up with the idea to put together a list of Paris hotels with Eiffel Tower views. If it is your first trip to Paris or you are celebrating a milestone birthday or anniversary, I can't think of anything better than an Eiffel Tower view.
The list took a while to put together and has been sitting on my desk for months. It grows a little at a time as I research and read about Paris. I intended on 10 hotels in Paris that grew to almost 30. I cut it down for this post so it wasn't too much.
During my couple trips to Paris, all I wanted was a balcony and an Eiffel Tower view. It still gets me after 20 trips later, I will never complain about a view of the Eiffel Tower especially at night to see it sparkle. This list is a resource for anyone planning a trip to Paris and is looking for a hotel with an Eiffel Tower view. I wanted to give options on prices as I know everyone has different budgets. I have a few bucket list hotels on this list too. A girl can dream, right? If I missed a hotel, please feel free to mention it in the comments below.
Budget Paris Hotels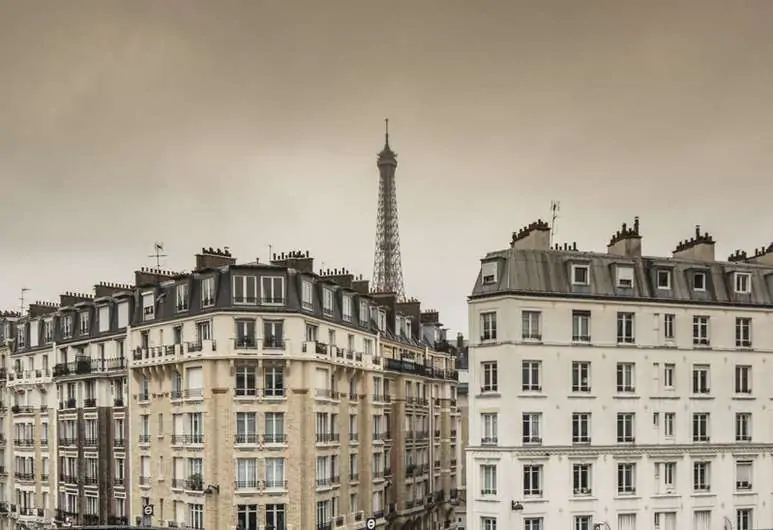 This budget hotel is located in the 15th arrondissement and has rooms starting as low as $100. The hotel offers Eiffel Tower views and is a quick 10 minute walk to the Trocadero and Seine River.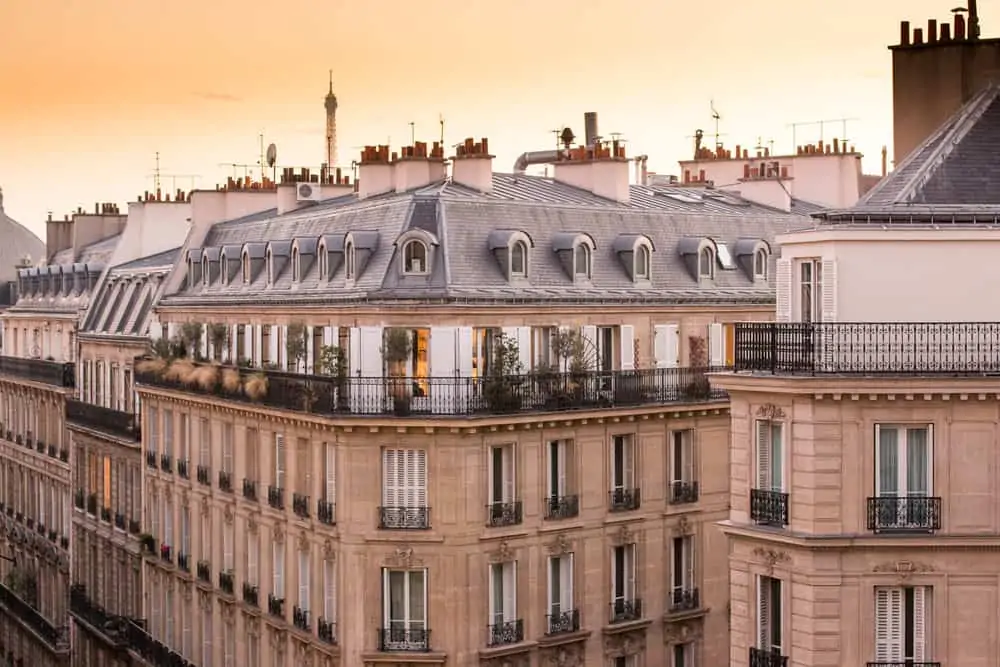 I stayed here in October 2018 on my last nights in Paris. It was fairly reasonable and the large balcony view overlooking the rooftops and Eiffel Tower were well worth it. The hotel is situated close to the Opéra and Gare Saint-Lazare.
Rooms run around $100 and some have Eiffel Tower Views. It isn't a luxury hotel but the location is to Rue Cler which puts you right in the heart of the city.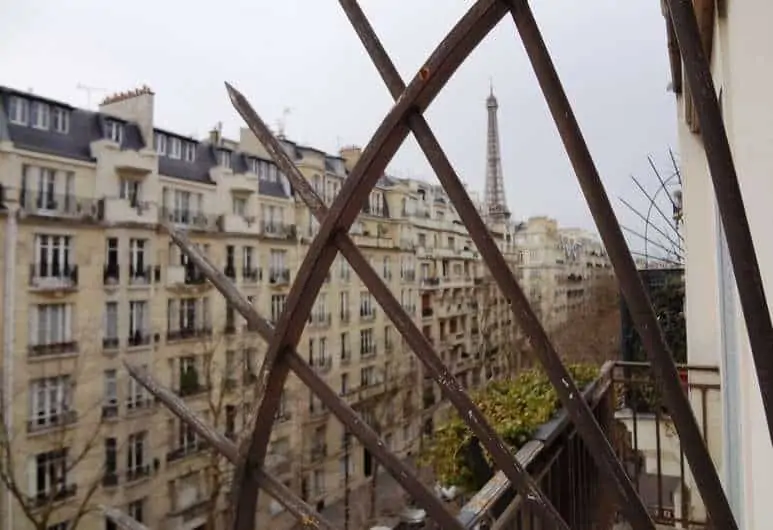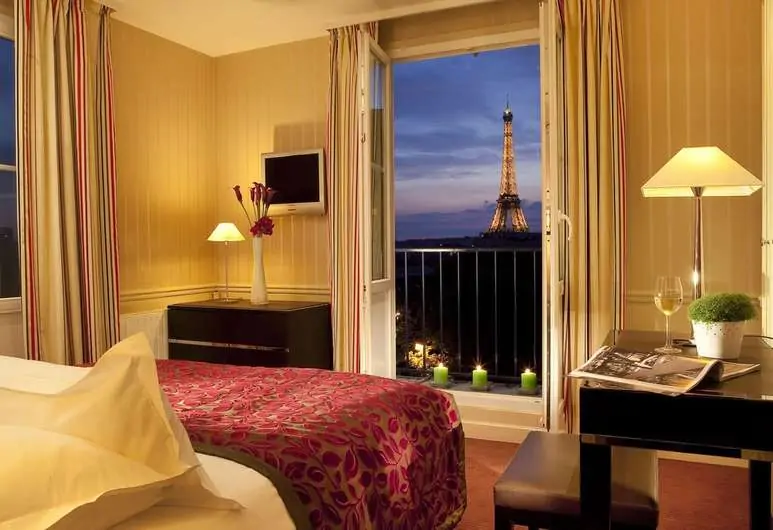 Located in the 7th arrondissement, Hotel Duquesene offers a great budget option that is centrally located. The hotel has been recently renovated. The superior rooms have Eiffel Tower views.
Four Star Paris Hotels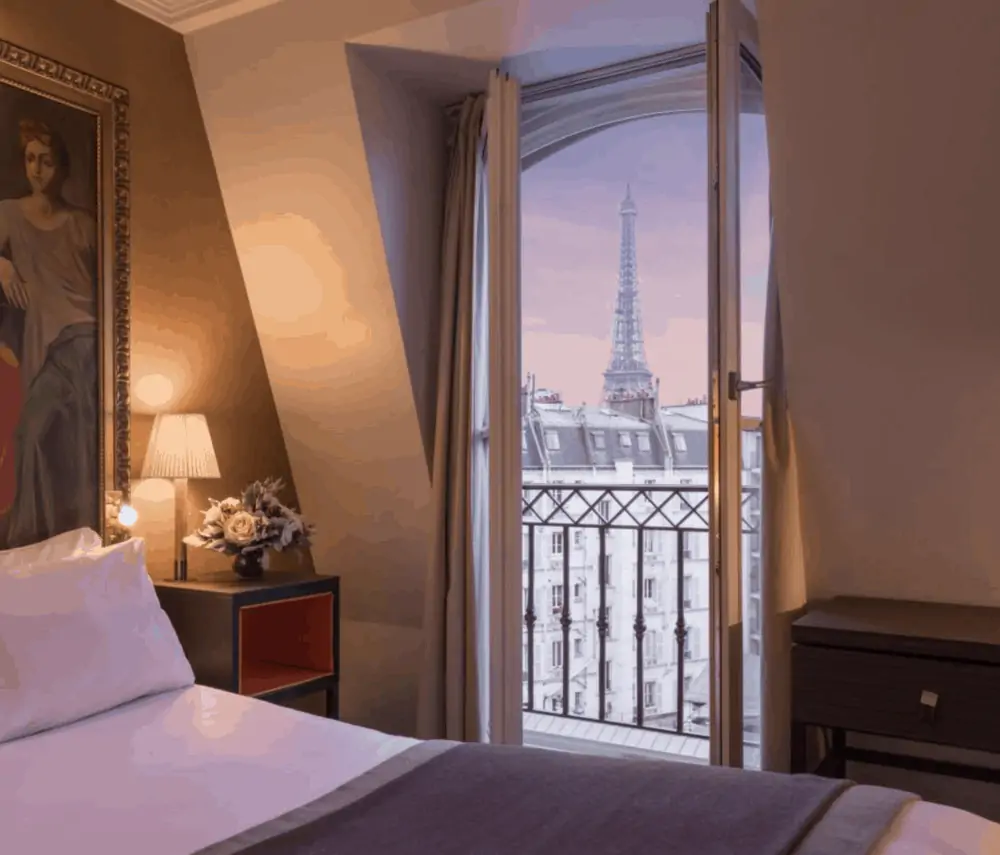 Le Walt is a 4-star Boutique Hotel with a 10 minute walk to the Eiffel Tower. Prices are as low as $140 per night.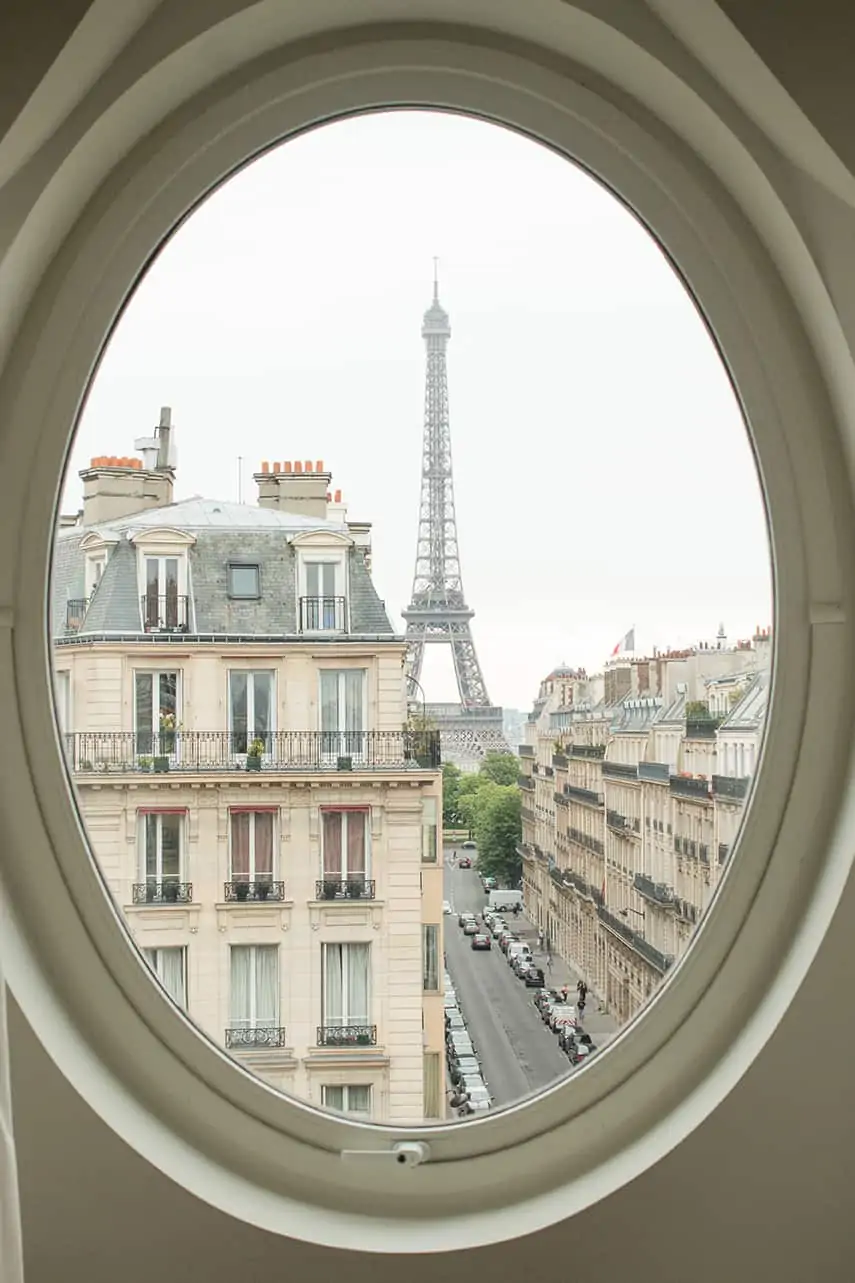 If you are looking for a wow factor when it comes to a room, book the Eiffel Tower Suite at Le Metropolitan Hotel. I had the opportunity to visit this room a few years back and I would love to stay a night or two with this view.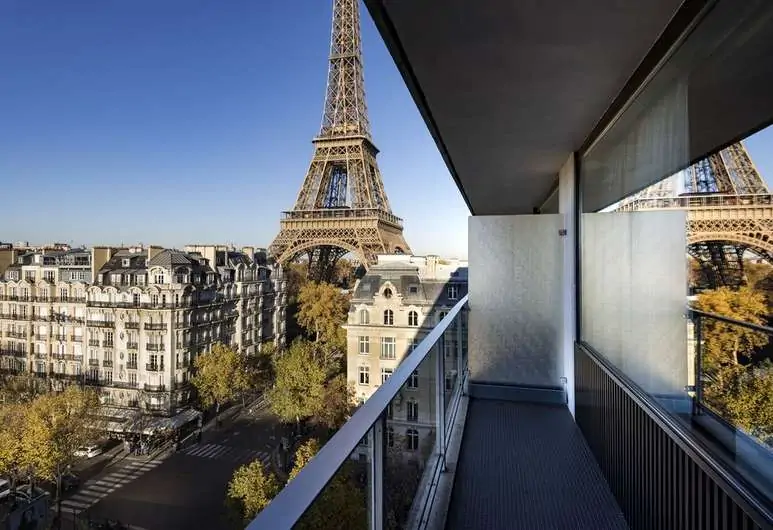 You can't get much closer to the Eiffel Tower than Pullman Paris Tour Eiffel. There are more than 400 rooms in this hotel, so it is a bit different than the 40 room Boutique Hotels.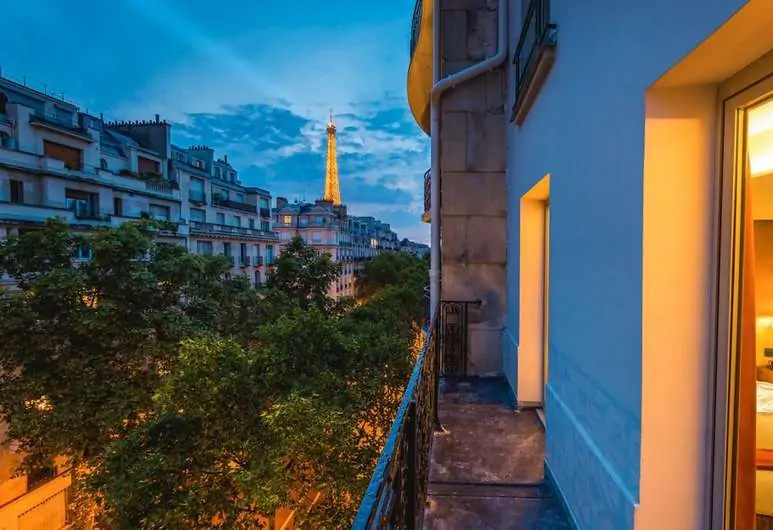 Hotel la Bourdonnais is a 4 star hotel close to Rue Cler. Prices for rooms start at $150 and you have Eiffel Tower views.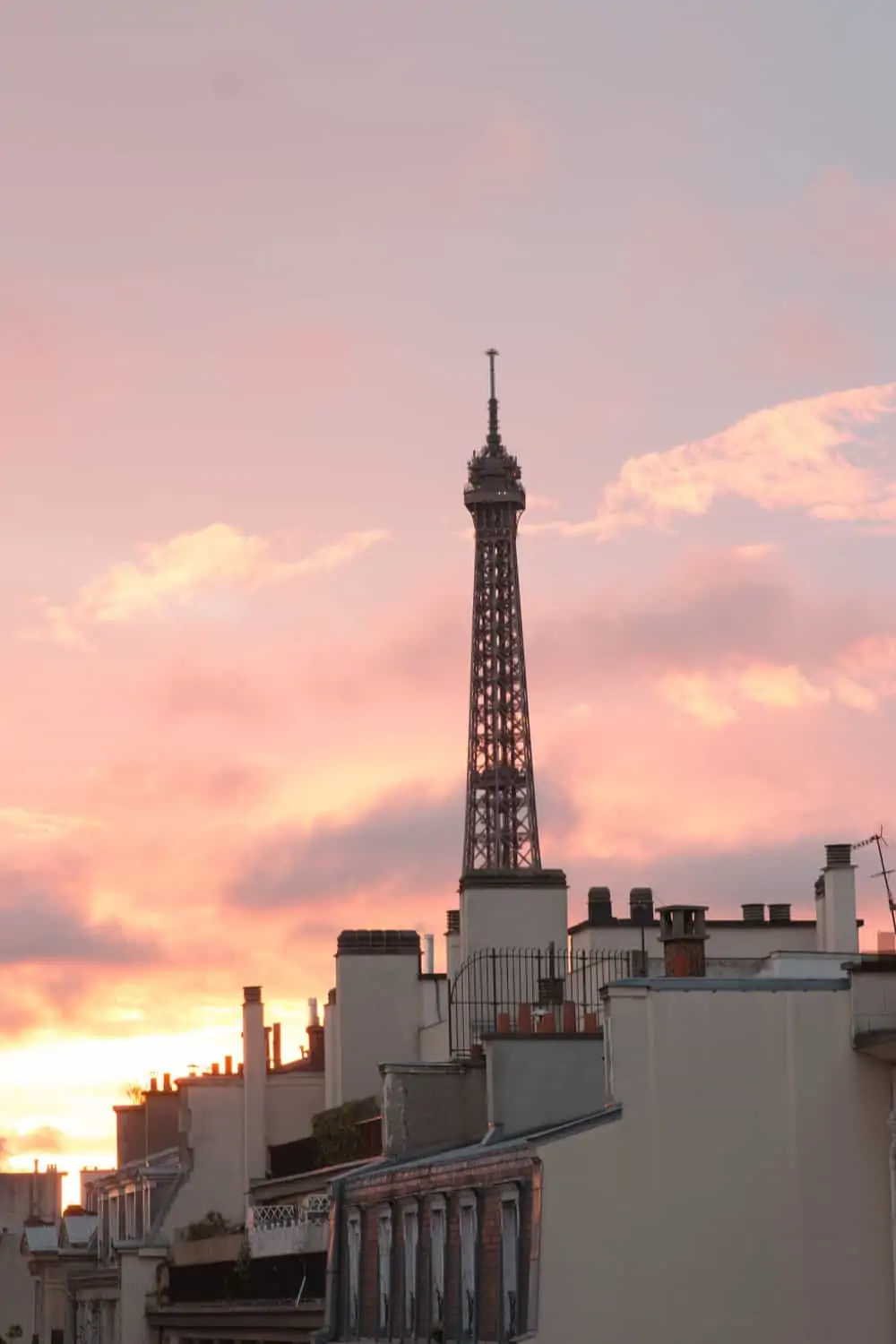 I stayed at Plaza Tour Eiffel a few years ago and loved the location of Trocadero. The hotel is tucked away on a side street but there is still close access to bistros and cafés. I had a lovely Eiffel Tower view to wake up to every morning. The decor of the hotel is a little more outdated than other hotels but the price and location make up for it.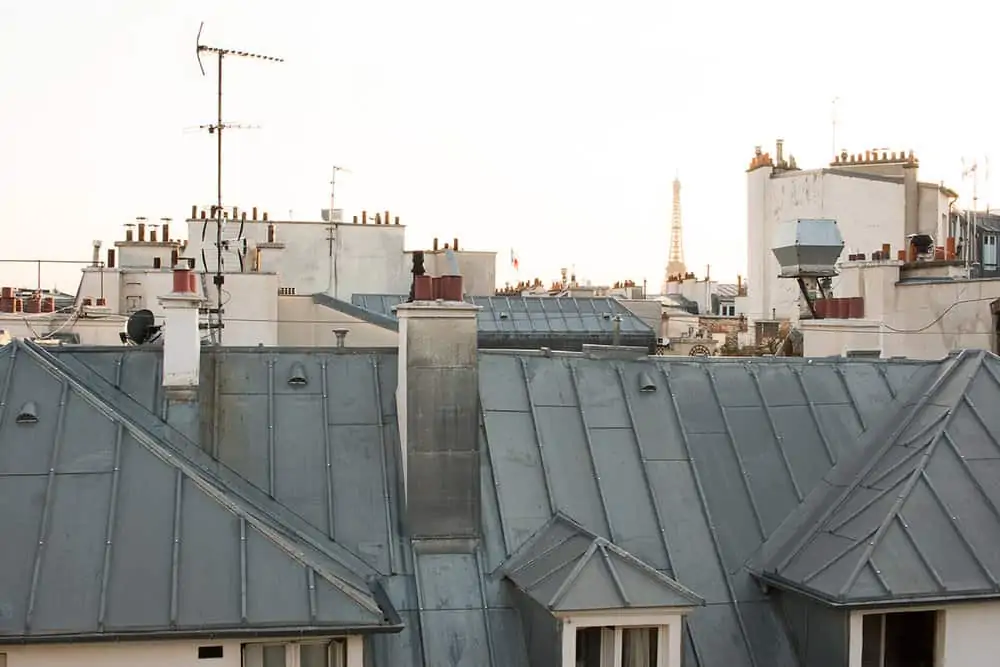 I stayed at Pavillon des Lettres and loved my time here. I had a balcony and Eiffel Tower view that I enjoyed with the warm weather. I was in room Diderot if you want to book the same room. This hotel is by the same owners at Pavillon de la Reine.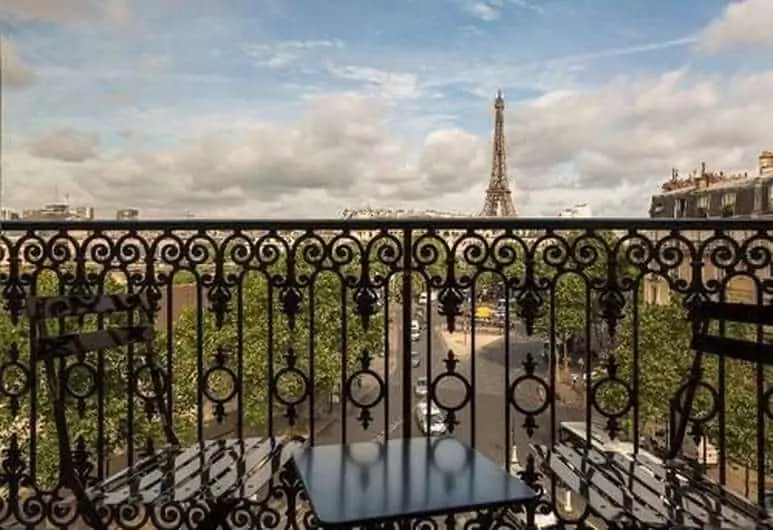 Hotel La Comtesse is just minutes from the Rodin Museum and Invalides on the Left Bank. This is very close to where I stayed during my solo first trip to Paris. It is a great location for a base to see all the different sites in Paris. I stayed here a few summers ago and had a great view of the Eiffel Tower from a balcony. You have the option to pay an additional fee to have an Eiffel Tower view.
If you are looking to stay in Montmartre but don't want to book an apartment, Hotel Terass is a great option. The best of both worlds. Don't miss their rooftop terrace for a view of the Eiffel Tower and a glass of wine.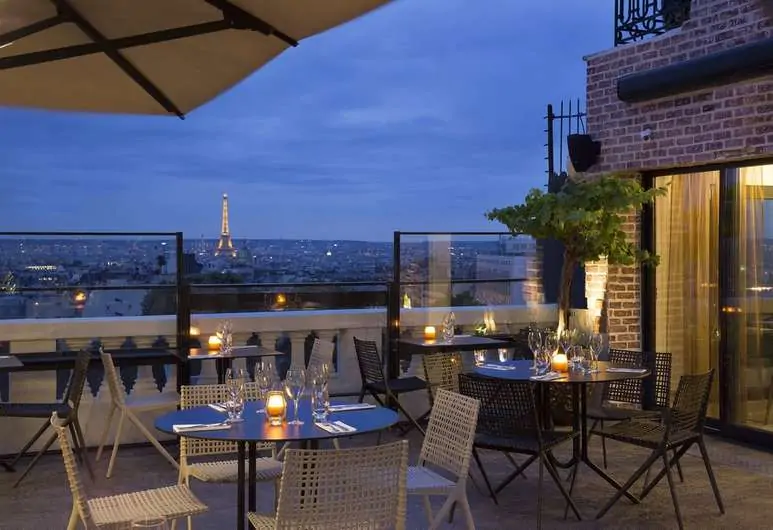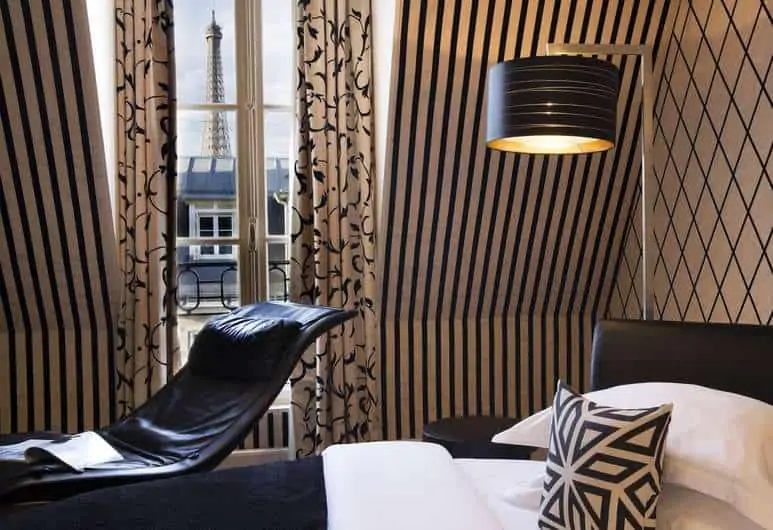 If you are looking for Eiffel Tower views on a budget, Hotel Ares Hotel l has rates as low as $135. It isn't the most centrally located hotel but if you are willing to compromise a little with the price it is a great option. It wouldn't be for a first-time visitor hotel.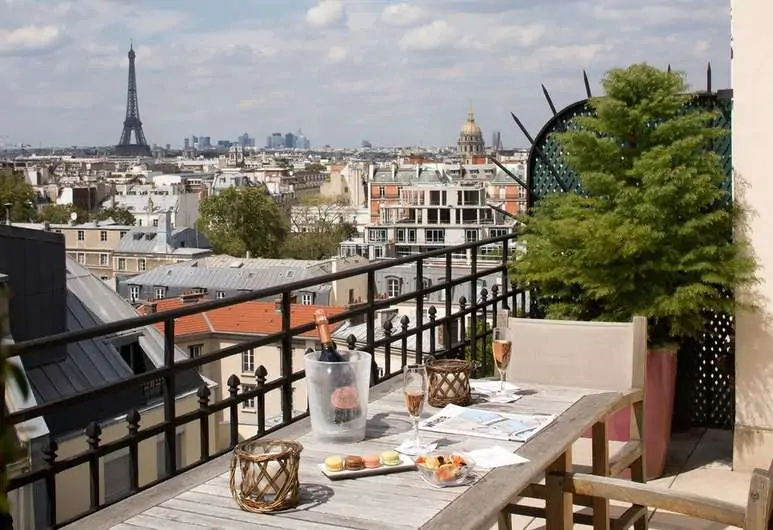 Hotel Le Littre is located in the 6th arrondissement and is 10 minute walk to Luxembourg Gardens. The hotel comes in at under $200 and is a great option for first-time or returning Paris visitors.
Luxury Hotels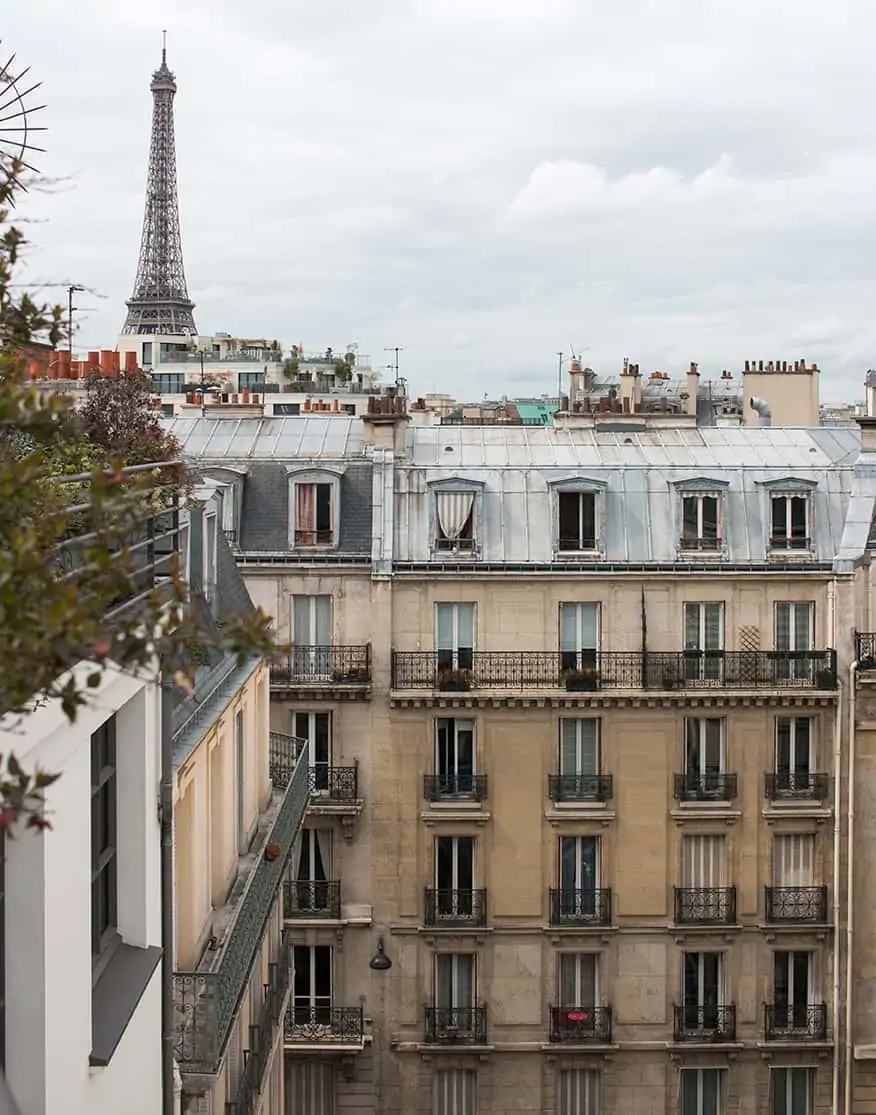 I stayed at Le Cinq Codet for my birthday in 2018. I was completely surprised by an upgrade to their top suite with Eiffel Tower views. I drank champagne and watched the Eiffel Tower sparkle from my room. It will be hard to top my birthday this year.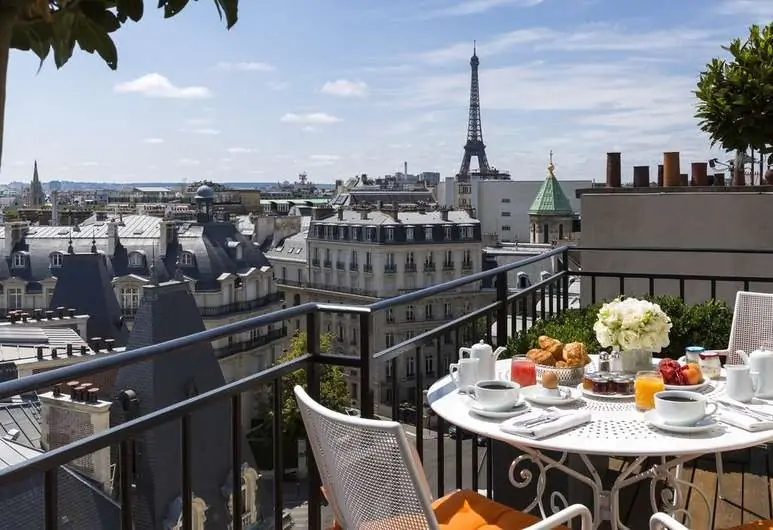 Who wouldn't want to wake up to this view at Hotel San Regis. The hotel is steps away from Avenue Montaigne (Dior) and the Champs Elysées. Click through here to see the stunning photos of the Hotel. I would visit just for a cocktail. It has old world boutique hotel charm.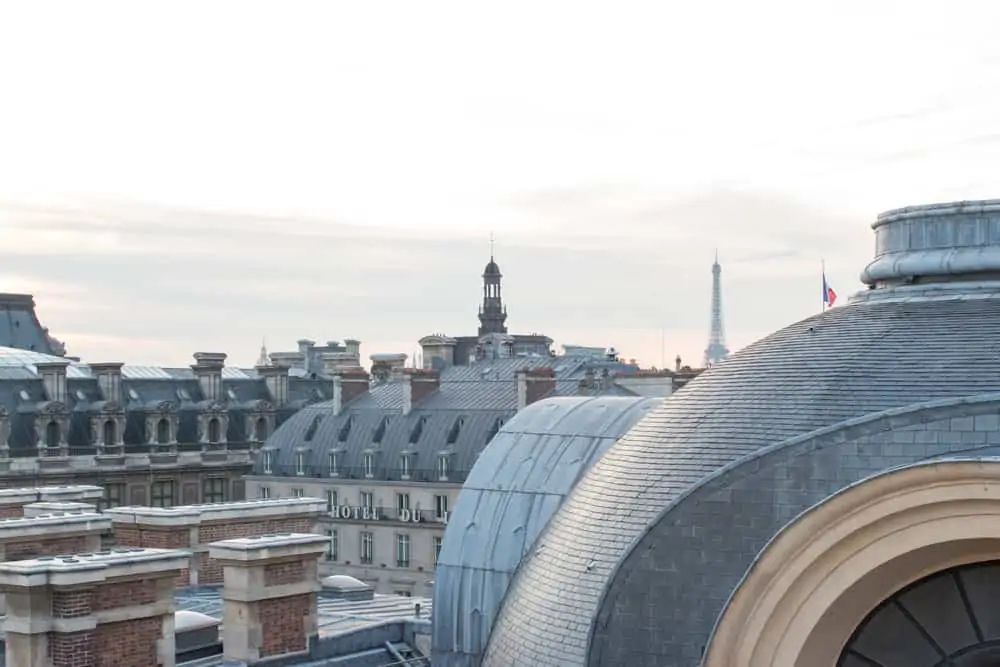 Grand Hotel du Palais Royal has been one of my personal favorite hotels in Paris for a few years now. It is located just by Palais Royal gardens. You can walk through in the early morning and grab a coffee at Café Kitsuné. The panoramic suite has beautiful views from the balcony of the city and an Eiffel Tower view.
Enjoy Eiffel Tower views from the balcony at Hotel Balzac. Located just off the Champs Elysées. If this is your first time to Paris and you are looking to be right in the heart of the city, this is a great option.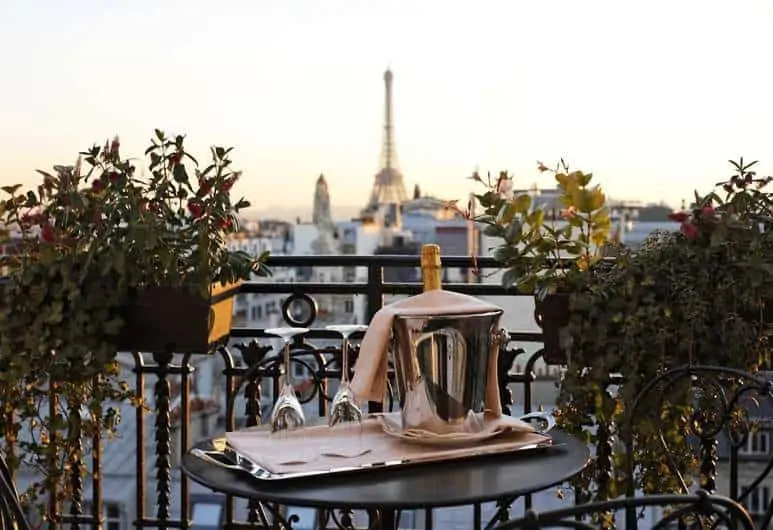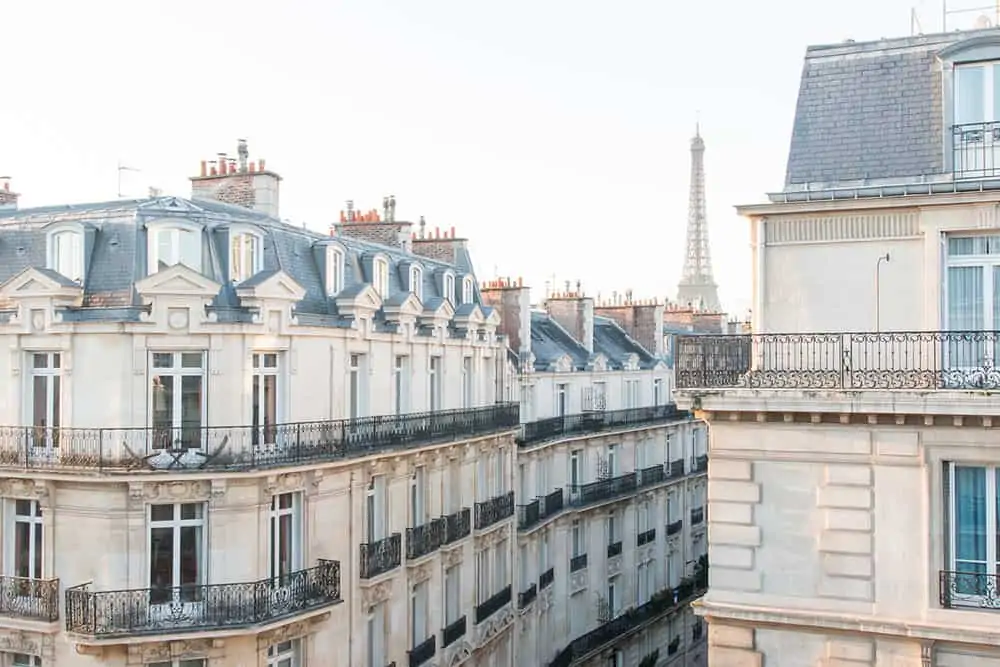 Hotel Grand Powers just went under a complete renovation to bring it from a 4 star hotel to a 5 star hotel. I have stayed here a few times as a 4 star and I loved the Parisian details. There were parts of it that were dated but with the remodel, it looks stunning. They used my favorite rose pink and gold accents as the main colors of the hotel. I can't wait to stay here in 2019.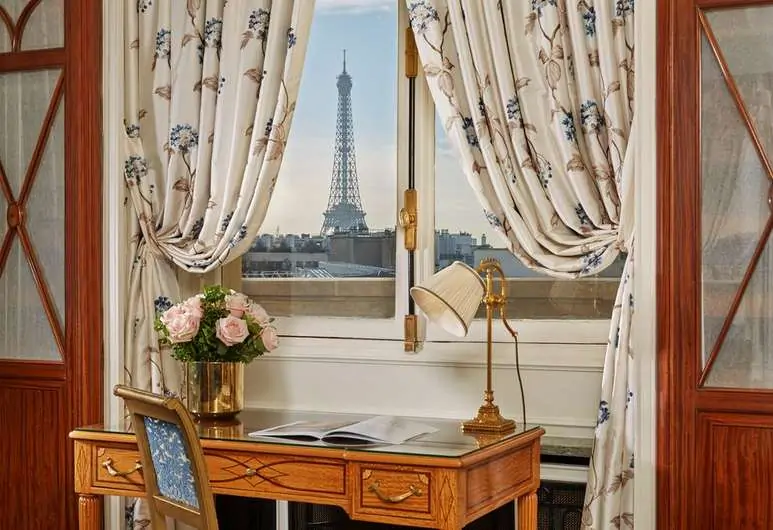 Hotel Raphael has old Paris charm and is centrally located close to the Arc de Triumph and Champs Elysées.
Palace Hotels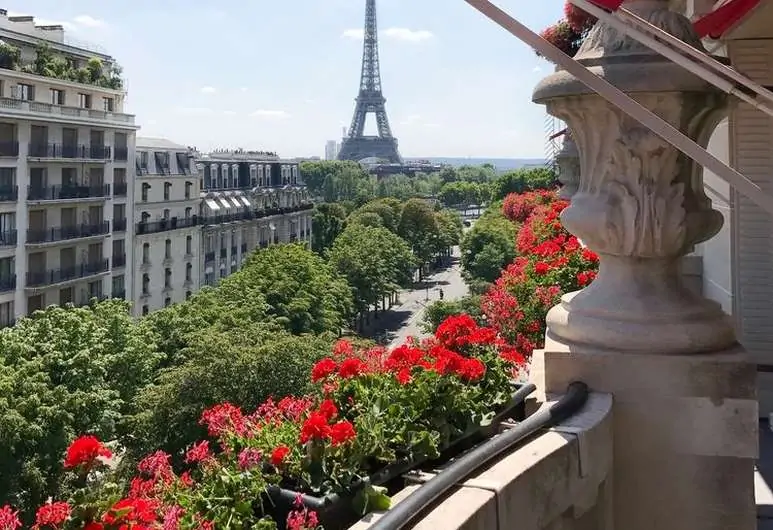 Hôtel Plaza Athénee is a splurge but if you are on a honeymoon or anniversary trip it is well worth it. You may remember this hotel from Sex and the City. Carrie Bradshaw stays here in the final Season of the show when she goes to Paris. You can even request her room 609 for the full experience.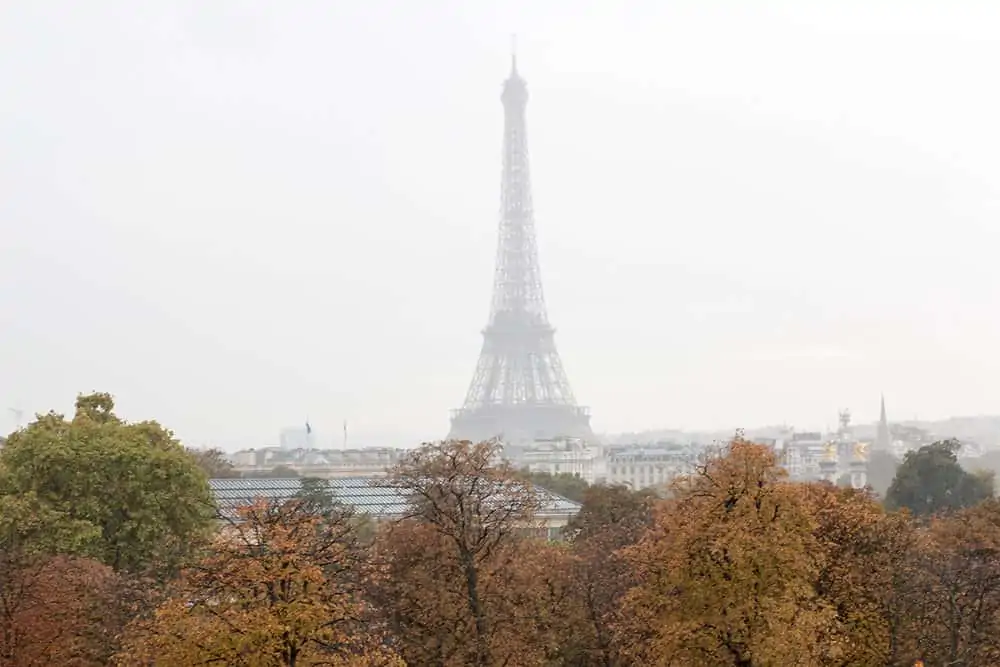 Le Meurice has a fabulous location on Rue de Rivilol in between the Tuileries Gardens and the Louvre. I have had dessert and drinks here but I haven't stayed for a night. I have had a tour of some of the rooms and I was impressed with every detail.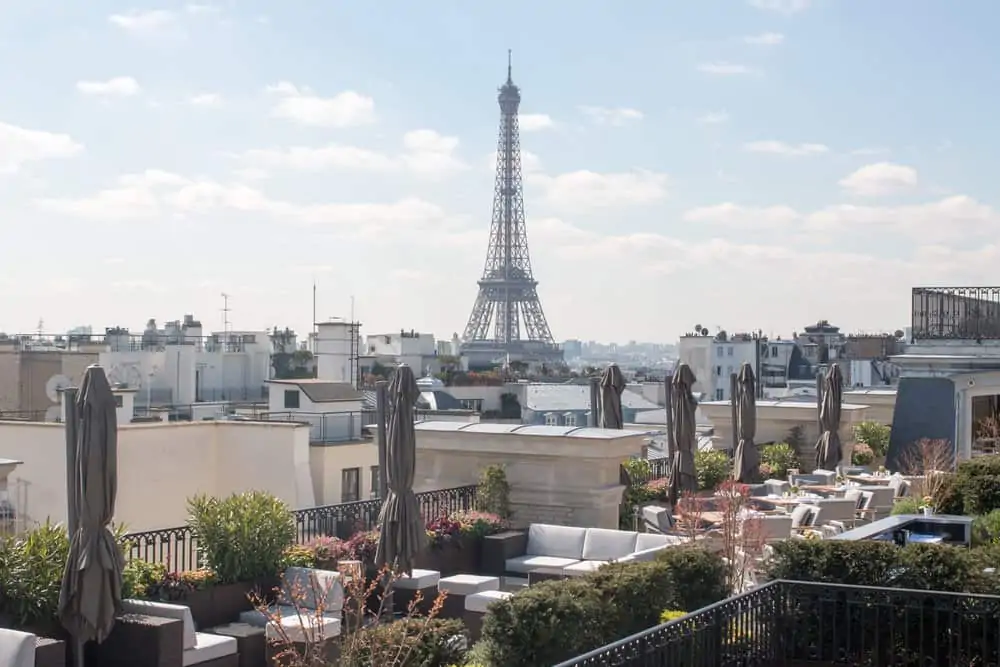 The Peninsula Paris is a stunning property. I had a tour a few years back and dream of staying in one of their rooms. Located in the 16th arrondissement, the hotel is just a quick walk to the Champs Elysées. If you don't want to splurge on a room here, you can still enjoy the view for a cocktail or meal at their rooftop bar/restaurant.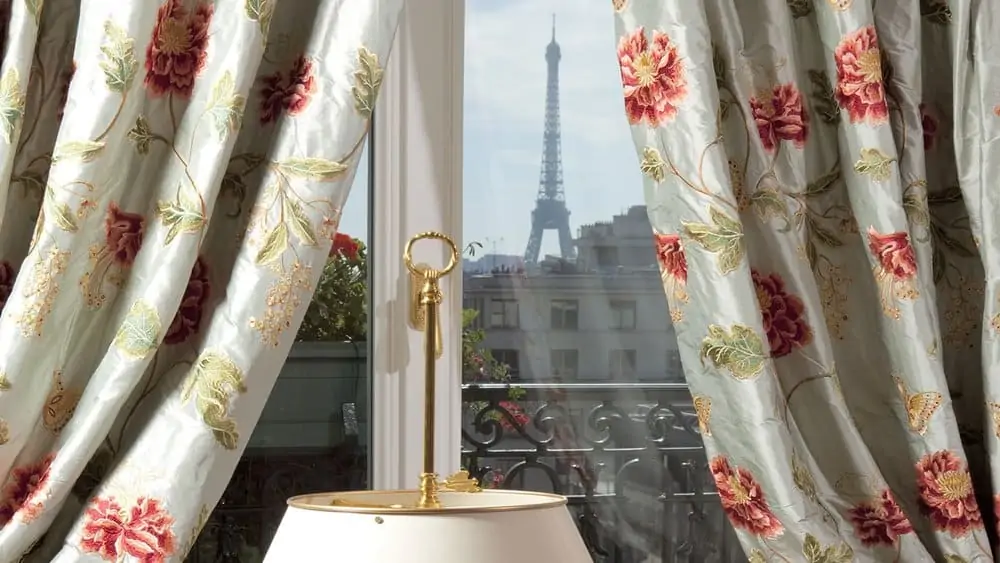 You may remember The Bristol from Midnight in Paris. I have only been for High Tea so far but staying here is on my Paris bucket list. They have an amazing rooftop pool to enjoy if you are a guest. There are several special Suites that are available at the hotel. The Paris Suite has a fabulous Eiffel Tower View.
A reader wrote in sharing this hotel. Thank you, Nancy! Hotel Brighton is located on Rue de Rivolli with views of The Tuileries and Eiffel Tower.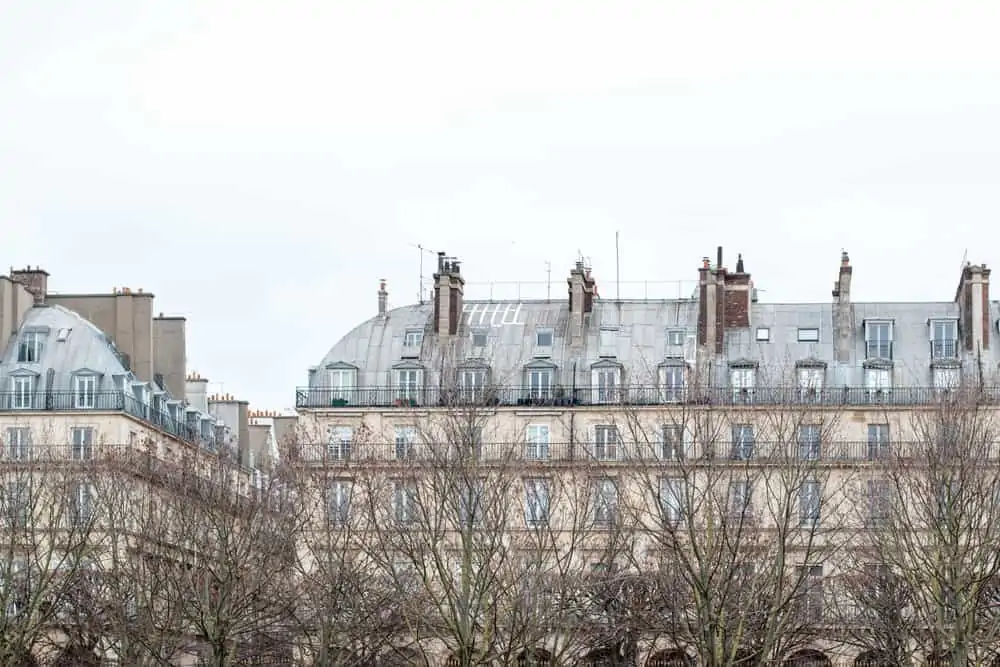 P.S. If you are headed to Paris, don't miss my Packing Lists by Season here
This post does include affiliate links which helps contribute to my coffee and croissant research. Merci!