If you haven't heard the news, there is possibility of opening Europe opening this Summer. If this is your first trip to Paris, I wanted to share a few tips on where to stay, eat, explore and helpful tips to make your trip memorable and wanting more. A weekend in Paris can be a lot of fun with a little planning. My first trip to Paris was when I was 21 and it was way before google maps and cell phones. I got lost with friends and I had some terrible meals. The experience was enough to bring me back for round two a few years later. I hope this post can help you fall in love with Paris the first time around.
Friday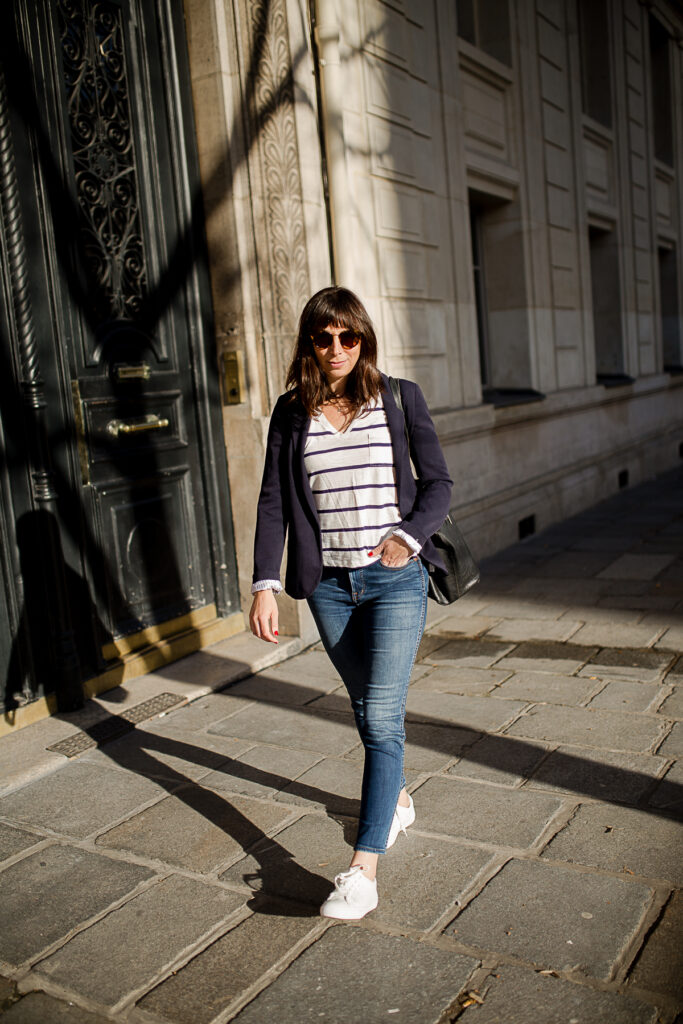 Get the lay of the land and perfect the art of flâneur. Walk without purpose and get lost. Don't forget to wear comfortable walking shoes. It's easy to over-schedule yourself when just visiting Paris for a weekend. If you are in Paris for a weekend for the first time, you will have more time on a week-long visit to do more on your list. Get a taste of Parisian life by soaking up the culture. Grab a glass of wine or coffee on an outside terrace and people watch. You can use this guide for café etiquette. Once you have a table on a terrace and you order a drink, you can stay there for as long as you want.

For an inexpensive lunch, you can do takeaway from a boulangerie for a baguette sandwich and take it to a nearby park or by the Seine. If you want to splurge on a classic French lunch, try Chez André on the Right Bank or Breizh for crêpes.
Have a drink at a classic Left Bank Parisian café. Café de Flore is one of my favorites.
Saturday
Visit one museum. If you are in Paris for only a weekend, you may not want to overdo it. Classics are between The Louvre or Musée D'Orsay.
If you visit The Louvre, you can picnic in The Tuileries or grab a hot chocolate at Angelina. You can also dine at Café Marly for lunch or dinner if you want great people watching. The sunsets across the Seine and Café Marly or The Tuileries make a great spot to watch the sunset. If you are on a budget, you can grab a bottle of wine at a nearby Nicholas and picnic in the grass.
Splurge and have a drink at The Ritz's Hemingway Bar. For a more budget-friendly after museum drink, try Café Nemours or Le Fumoir.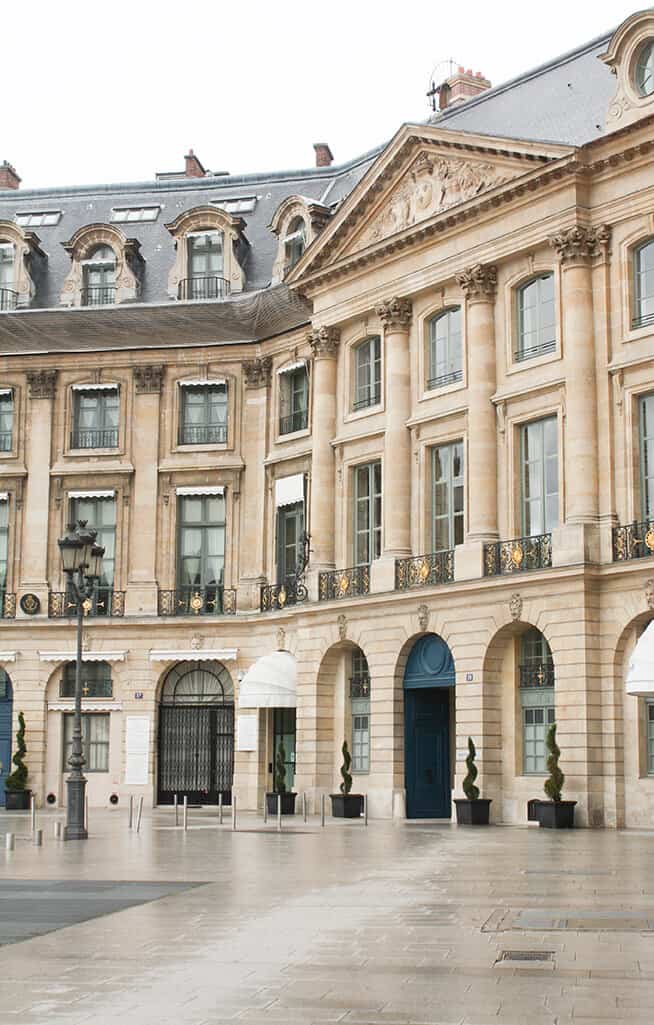 If you visit Musée D'Orsay try Les Antiquaires for lunch or Café Varenne. Take an afternoon stroll through Luxembourg Gardens.
For dinner, try Bistro Paul Bert, Le Relais de l'Entrecôte for traditional steak frîtes (it's all they serve on the menu), or Semilla. You can see my full list and map here.
Sunday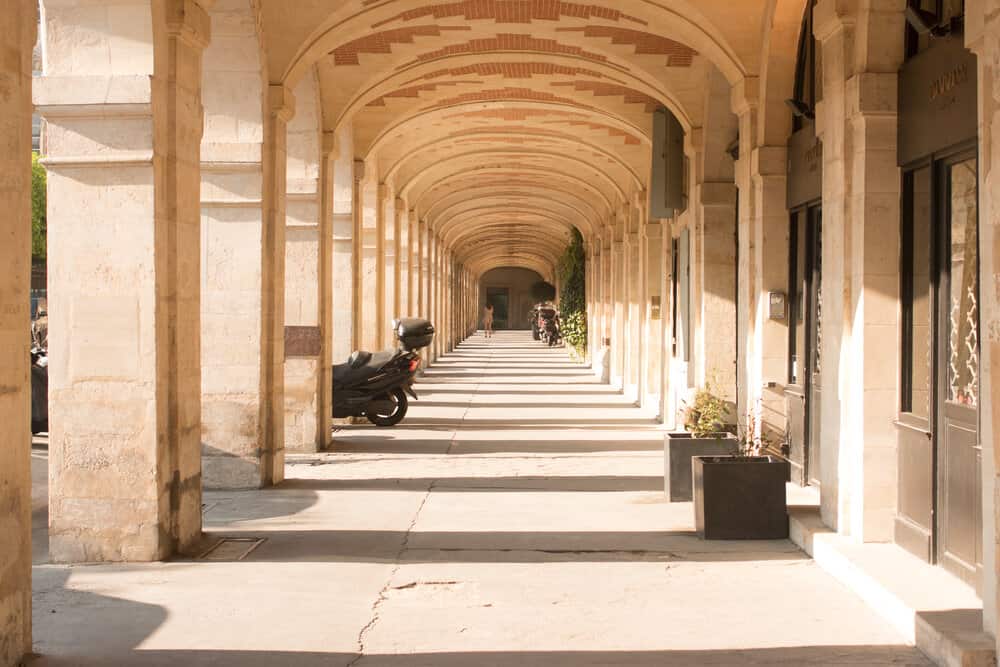 Sundays in Paris are my favorite. I put together a perfect day in Paris in this post here. I love spending the day in The Marais. It is so full of energy and there is so much to do. If you rent an apartment, you can pick up a few things at the Bastille Market. You can also create your own picnic here with fruit and cheese vendors. I recommend picking up a baguette at a local boulangerie. (28 Beaumarchais is one of my favorites or Boulangerie Utopie) You can picnic in Place des Vosges, your Parisian apartment balcony, or bring your items to the Seine.
Where to Stay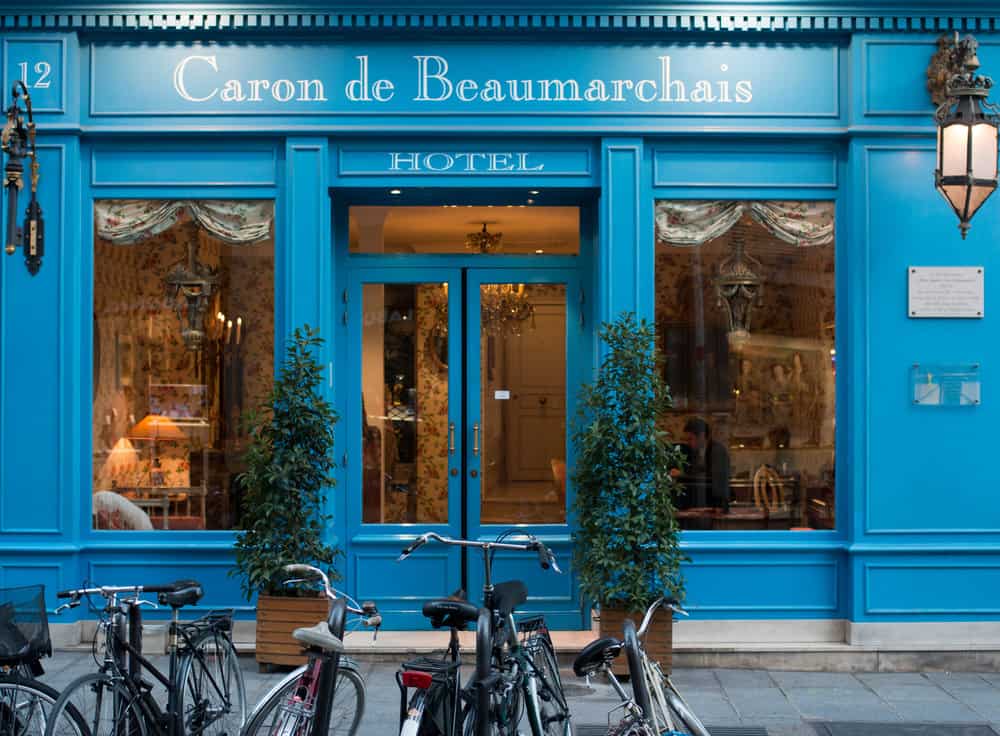 This is my list of Boutique Hotels in Paris. I personally love Hotel Caron du Beaumarchais (Marais), Grand Hôtel du Palais Royal, and Hotel Adèle and Jules. If this is your first trip to Paris and you are looking for a romantic getaway or that iconic Eiffel Tower view, I highly recommend choosing one of these hotels. My top three choices would be Le Metropolitan Hotel, Hotel La Comtesse, and Hotel Powers.
What to Do
Eat breakfast out at a café. Hotels can have pricey breakfast buffets unless you have this included in your room rate, you can skip this and enjoy a coffee and croissant at a Parisian café.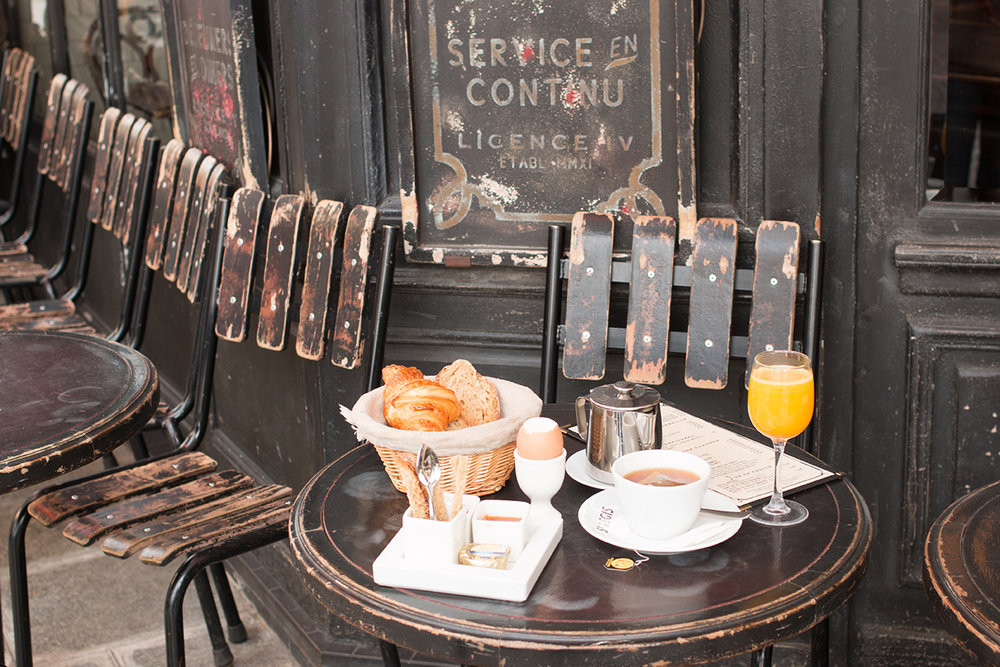 Museums
Parks
Palais Royal, Tuileries, Luxembourg Gardens are the larger ones that I love and great for people watching, a picnic, or a stroll.
Shop
Galleries Lafayette and BHV are great large department stores. There is a beautiful terrace at the top of Galleries Lafayette for a view of the Eiffel Tower. Stop at a Pharmacie to stock up on French beauty products. There are pharmacies on just about every corner like Starbucks in the US. There is one Pharmacie that is written in all the guidebooks that have great prices but the lines are crazy. Time is more valuable to me and I prefer to get in and get out quickly.
Get Lost
Walking is my favorite way to see the city. If you end up too far from your hotel, you can hop on the metro or call an Uber. You will discover so many fun things by closing out google maps and just exploring.

If it rains in Paris, here are a few ideas on what to do. Make sure to pack for Paris in the rain. You will need an umbrella/waterproof shoes no matter what the season. It can rain unexpectedly with no rain in the forecast.
Splurge
Order the good wine, eat dessert, try something new. A trip to Paris is time to splurge a little. Don't come home with regrets.
Don't feel pressure to do it all. I always leave something for my next trip. Paris should be enjoyed and not rushed. The classics will always be there. ❤️