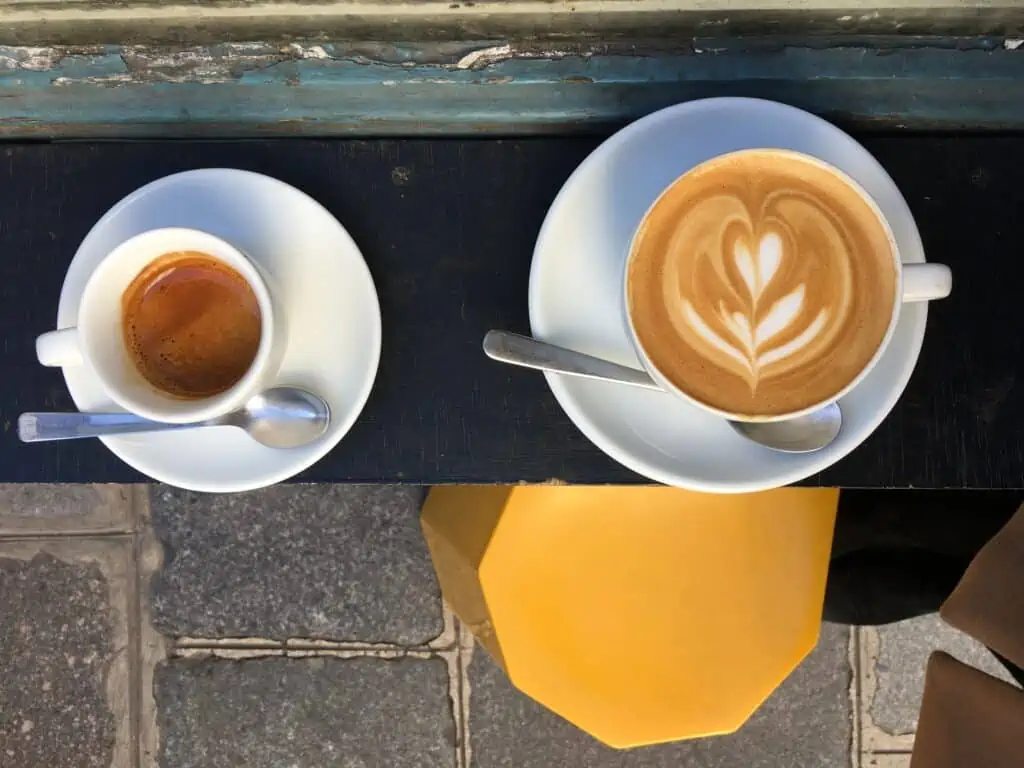 The Best Coffee Shops in Paris
When I moved to Paris in 2013, there wasn't a great place for coffee in Montmartre or much of Paris. Most of the coffee was classic French coffee that tasted bitter. Over the recent years, craft coffee (specialty coffee shops) has been popping up in all neighborhoods in Paris, and it is much easier to find good coffee all over the city. In Paris, the coffee culture has changed for the better, and there are many great places to drink coffee. The number of spots to find great coffee in Paris is almost overwhelming. Below is my list of the best coffee shops in Paris.
The coffee spots in this post will differ from your traditional French coffee. If you want traditional Parisian cafés with great people-watching, I recommend stopping by Café de Flore or Les Deux Magots for a coffee.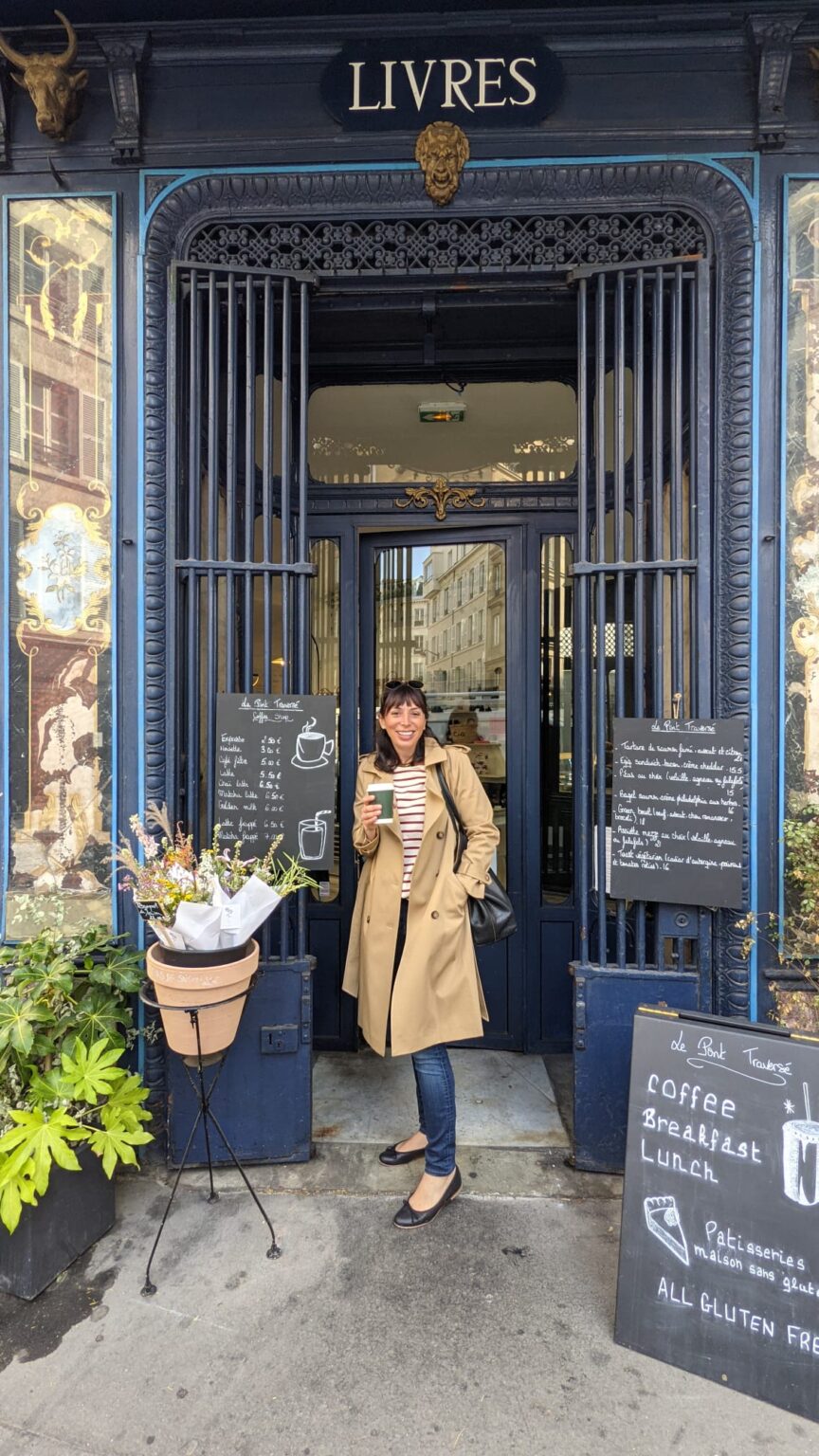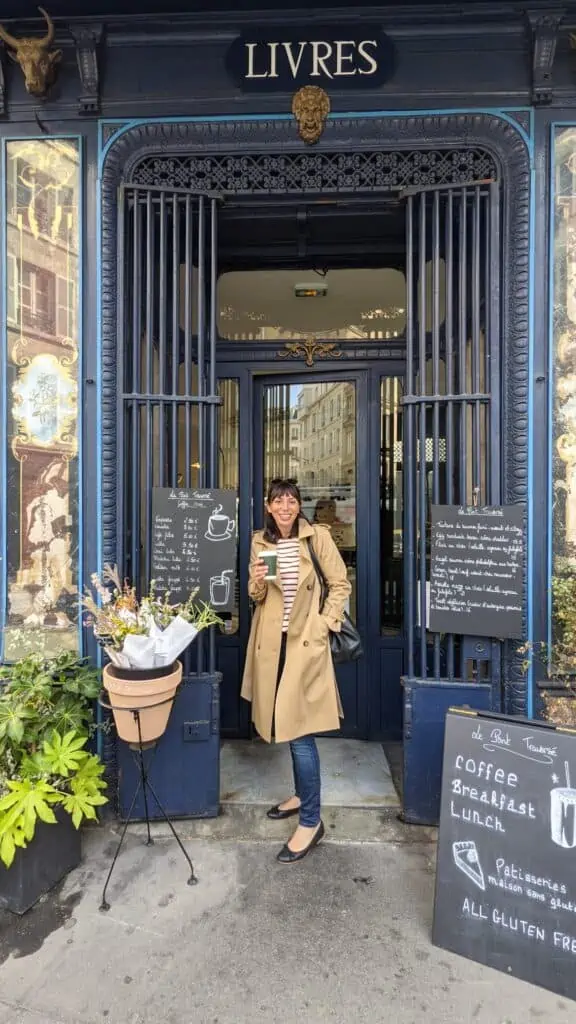 The Best Coffee Spots in Paris
Before I share the best coffee shops in Paris, let's break down what to expect in a Parisian specialty coffee shop. You will find a small menu of the coffee options they offer. Some shops roast their coffee beans locally in Paris at an off-site location. Many coffee shops will also sell their beans or from local roasters in the city, which makes a great souvenir to bring home!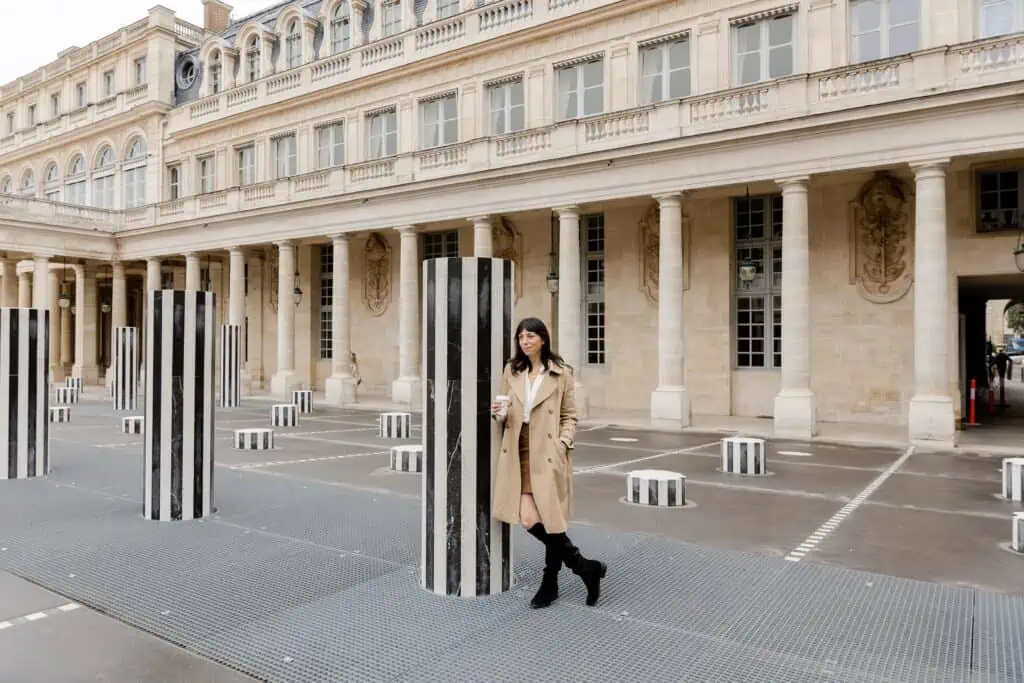 The Types of Coffee Drinks to Order in Paris
Un Café is a traditional shot of espresso without any milk or sugar.
Un Allonge is an espresso with double the amount of water.
Une Noisette is an espresso shot with a little steamed milk. The color of the coffee turns hazelnut brown, where the name noisette (hazelnut in English) comes from.
Café Americain is more of a traditional coffee you would get back home.
Café Crème is one shot of espresso with steamed milk and a frothy topper. Similar to a cappuccino but with less foamy milk.
Hot Chocolate is a great idea to enjoy the café culture if you are not a coffee drinker. Depending on the spot, they may make the hot chocolate from chunks of chocolate and hot milk which is the traditional way. You can get this at café Kitsuné. It's a favorite spot for coffee that is on my list.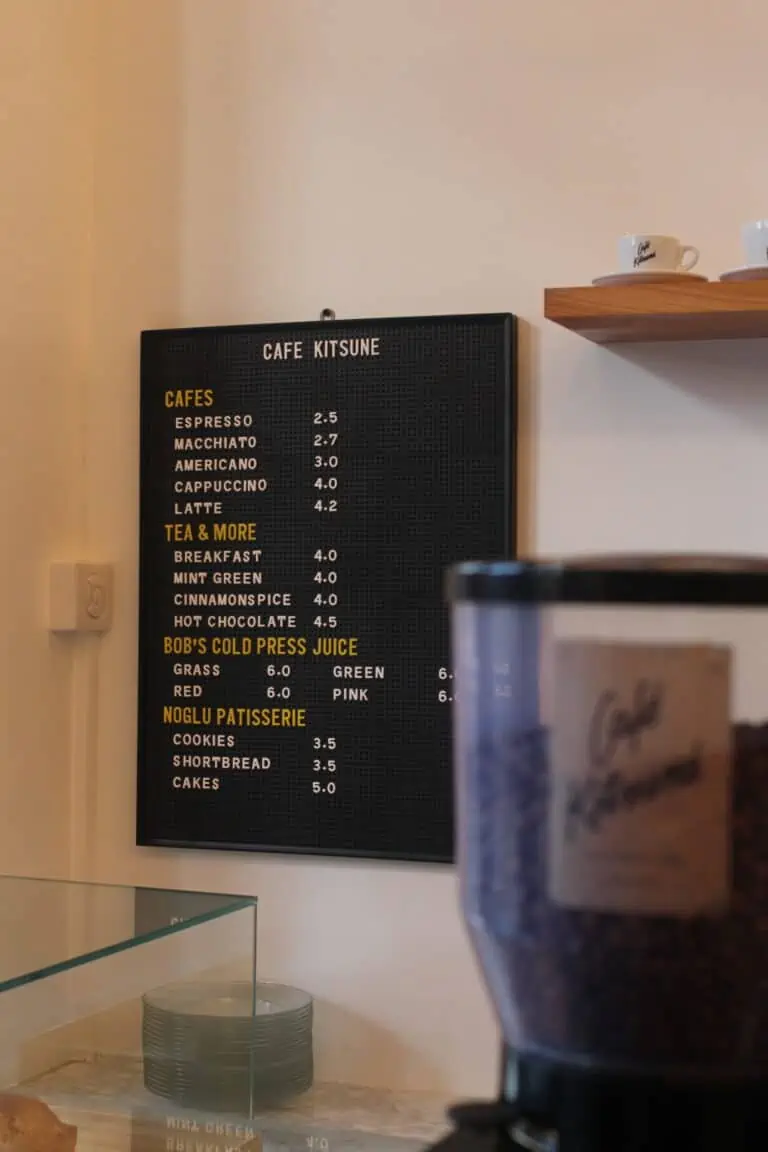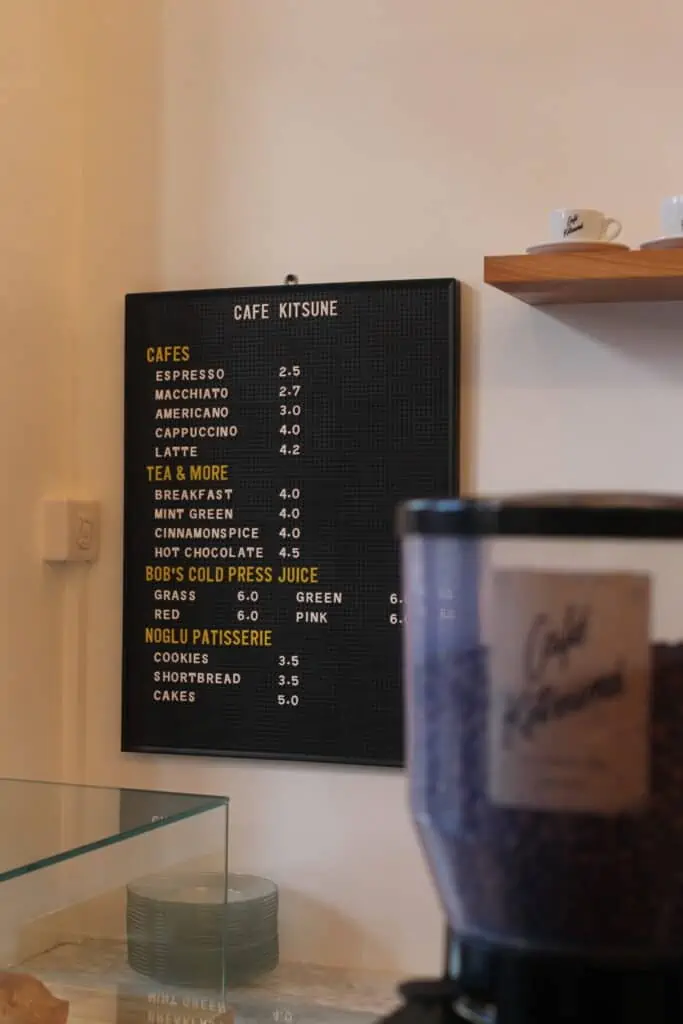 Popular Coffee Questions
Can I order an American Coffee in Paris?
This is always my dad's question when we travel. He prefers to drink what he has at home, which I understand. A Café Americain is a filter coffee, usually one large cup without milk. Ask for a little topper of milk if you prefer it.
What if I Don't Drink Milk? Do they offer soy or another type of milk?
This is now a common question when you order a coffee. Vache is a cow, the traditional type of milk offered, and l'avoine is oat milk. There may be a slight upcharge for milk variations.
What is a flat white?
Flat whites are my favorite coffee order in Paris before noon. It is essentially two shots of espresso and milk instead of the traditional one shot and more milk in a latte. This typically is a much stronger coffee, and I can only have one.
How much does coffee cost in Paris?
It will run anywhere from 2-6 euros, depending on how you like it and if milk is involved.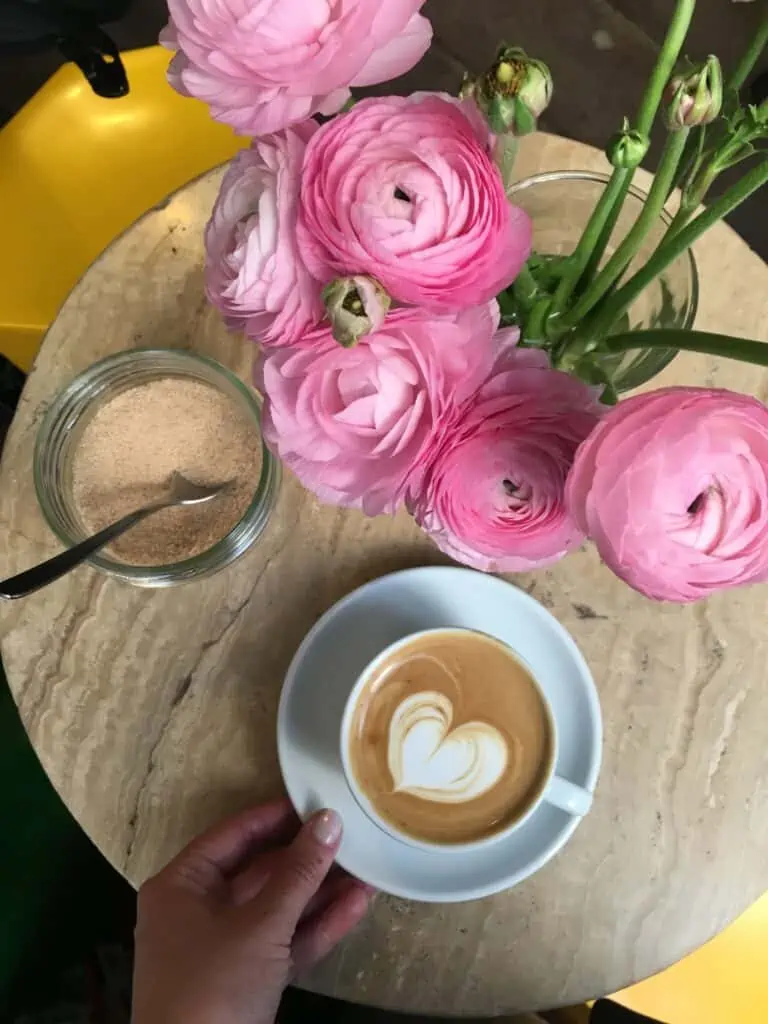 Helpful Vocabulary for Coffee in Paris
Sur Place means to enjoy coffee while you sit in the café or shop.
Emporter means to take the coffee to go in a paper cup. This is a great option to take your coffee and stroll the streets of Paris.
What type of food can you find at a Paris coffee shop?
Parisian cafes will offer fantastic coffee and traditionally delicious pastries. It is not uncommon to see croissants, banana bread, and a lemon cake. They may even offer a gluten-free option. Avocado toast is a popular menu item as well.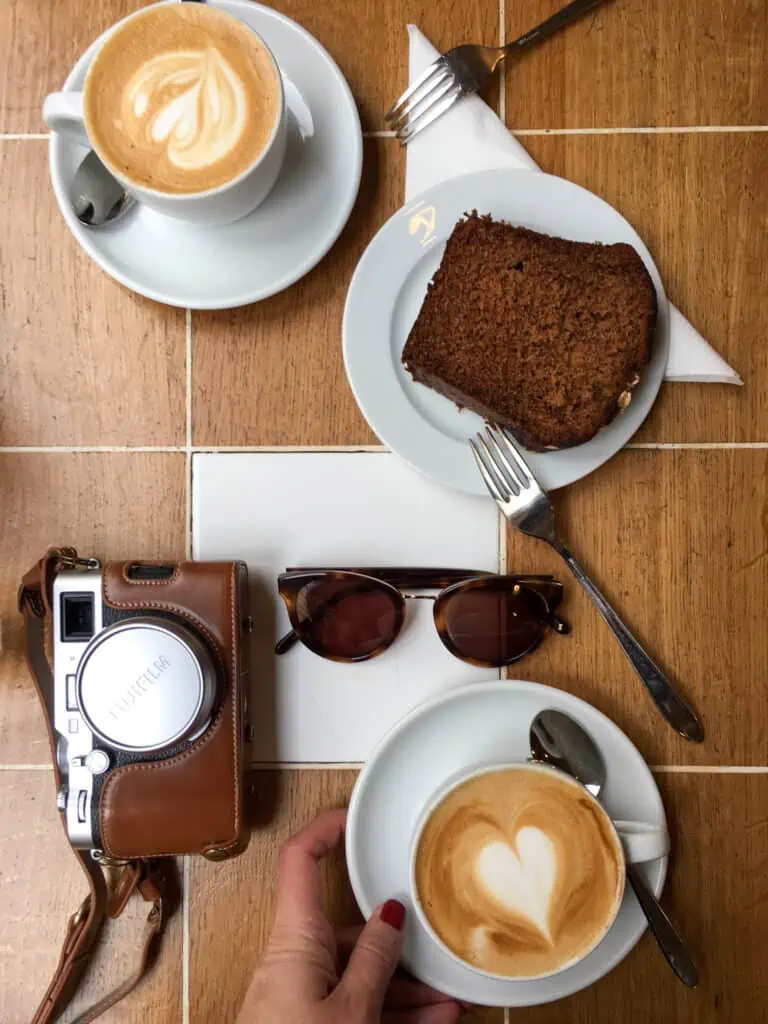 The Best Coffee Shops in Paris
Bon Bouquet Café
Bon Bouquet Café Alyssa discovered this place, so she gets all the credit. I loved it so much that I went back twice. It was a quick walk from the hotel, and everyone was sweet. They do offer brunch, but we just made takeaway coffee. The mocha is incredible. Worth the splurge in calories. I have been by many times for a quick pop-in for coffee, and it has been a great cup of coffee every time.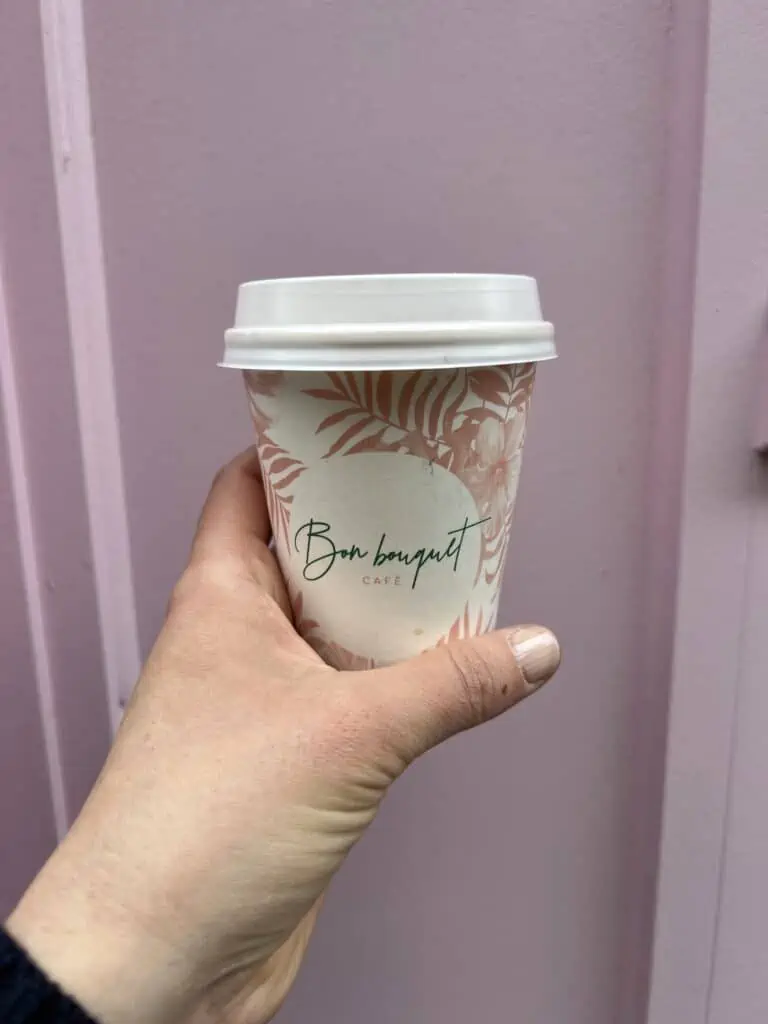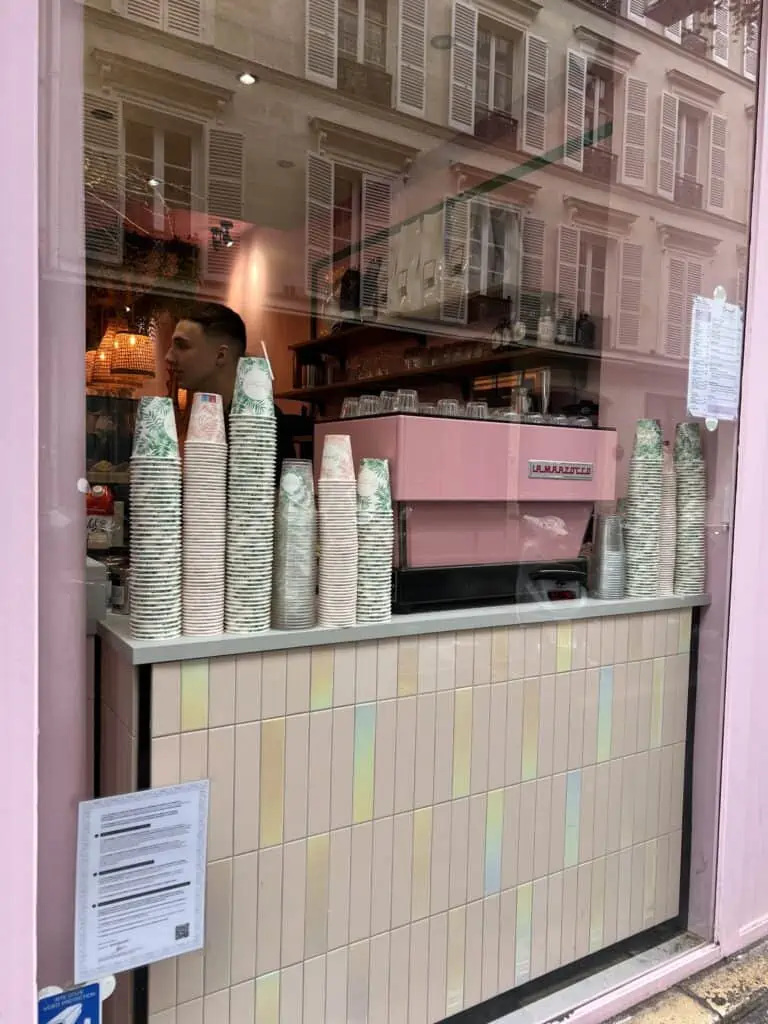 Boot Café
Boot Café is always a classic that I return to. Boot is a cute coffee shop in the Marais. It's small, so I typically take my coffee to go. Outdoor seating is available in the warmer months and offers an extension of the tiny shop with stools. They have iced coffee in the warmer months, and it's so good. Boot doesn't open until 10 am, so keep that in mind when visiting and planning your day. Nearby, don't miss Merci, which is a fun concept shop.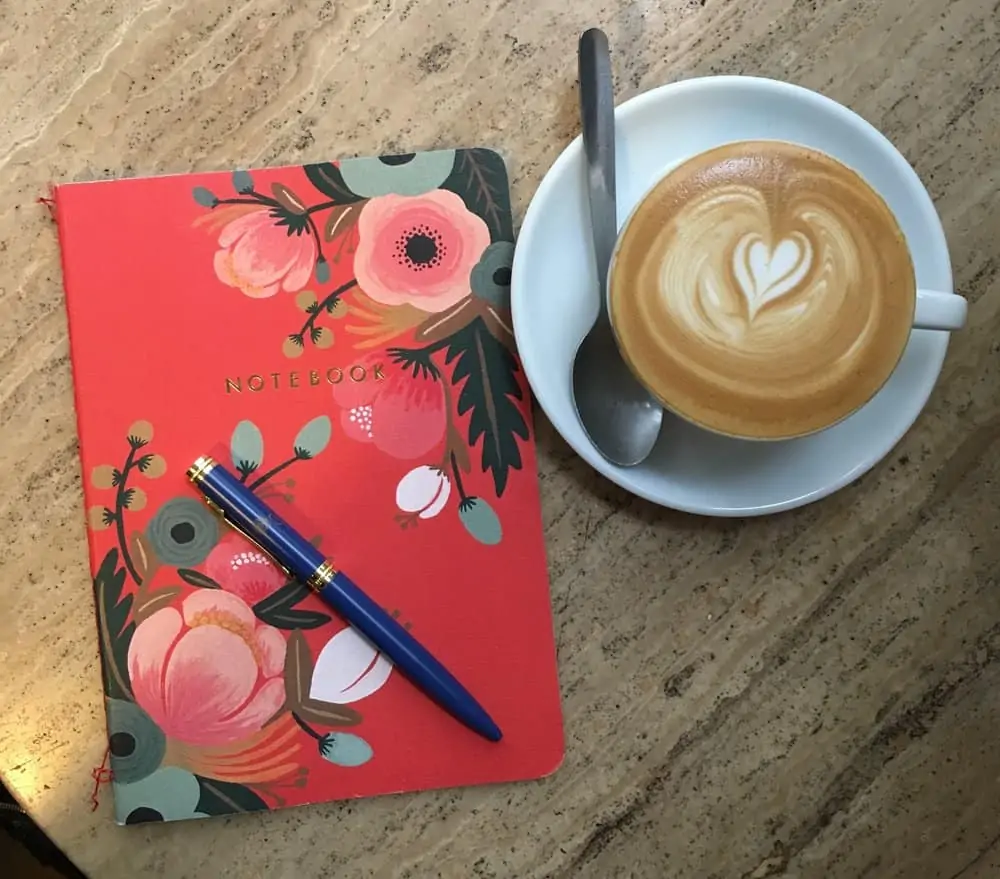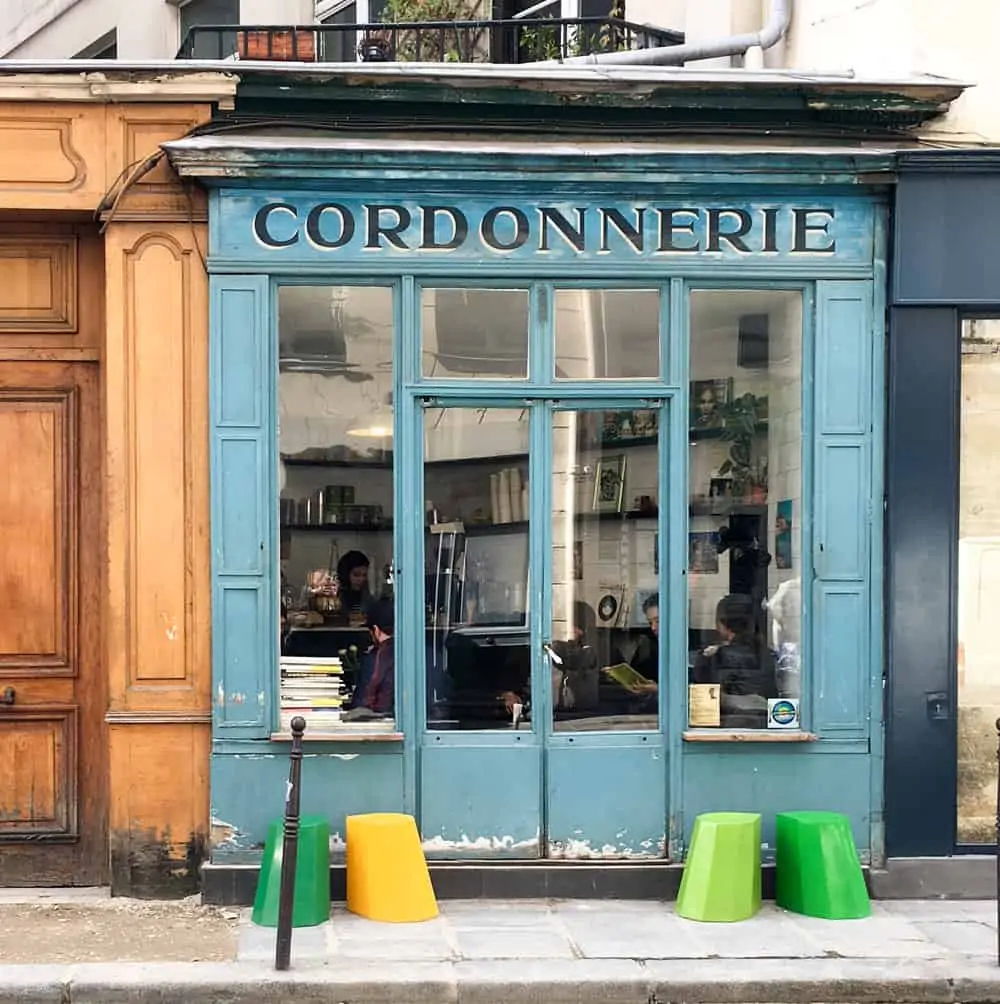 Bonjour Jacob is one of the new places I discovered for Parisian coffee on my last trip to Paris. It was just a quick walk from Relais Christine and was open daily for coffee. Bonjour Jacob was the perfect pick-me-up after a long flight and jet lag. One of the cute features this shop offers is the assortment of vinyl records, magazines, and great coffee. Bonjour Jacaob has two locations, with the other near Canal St Martin.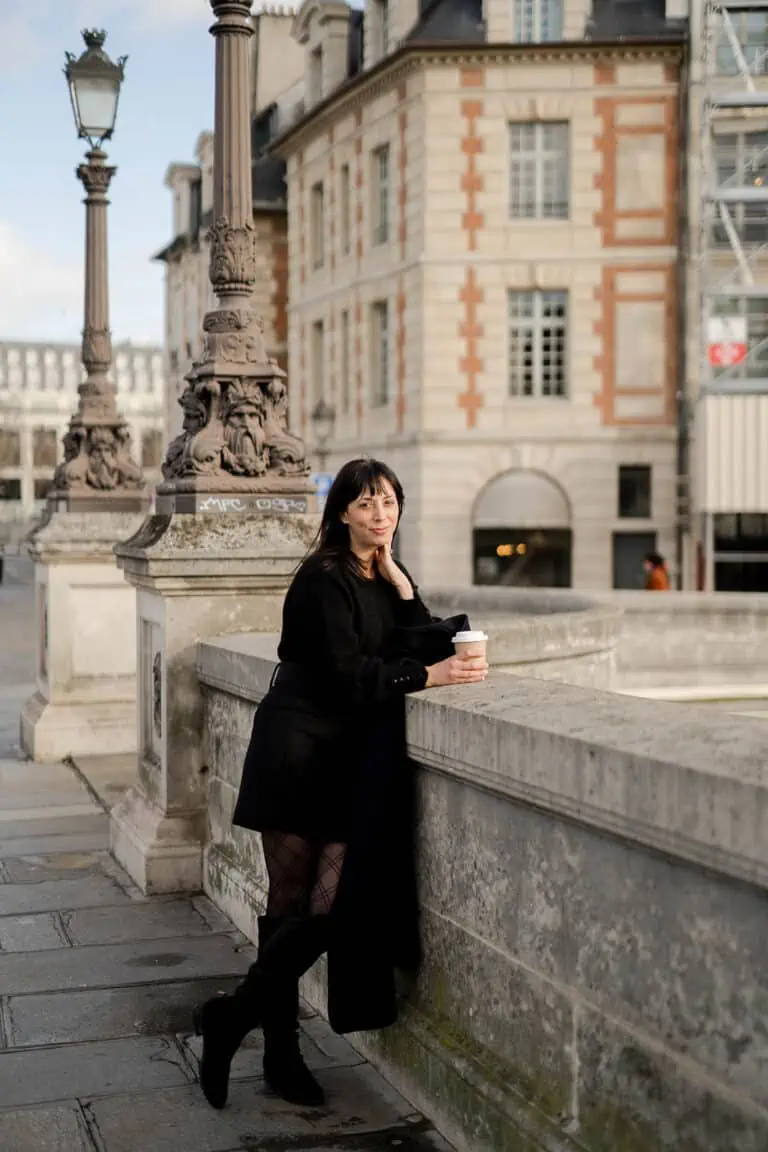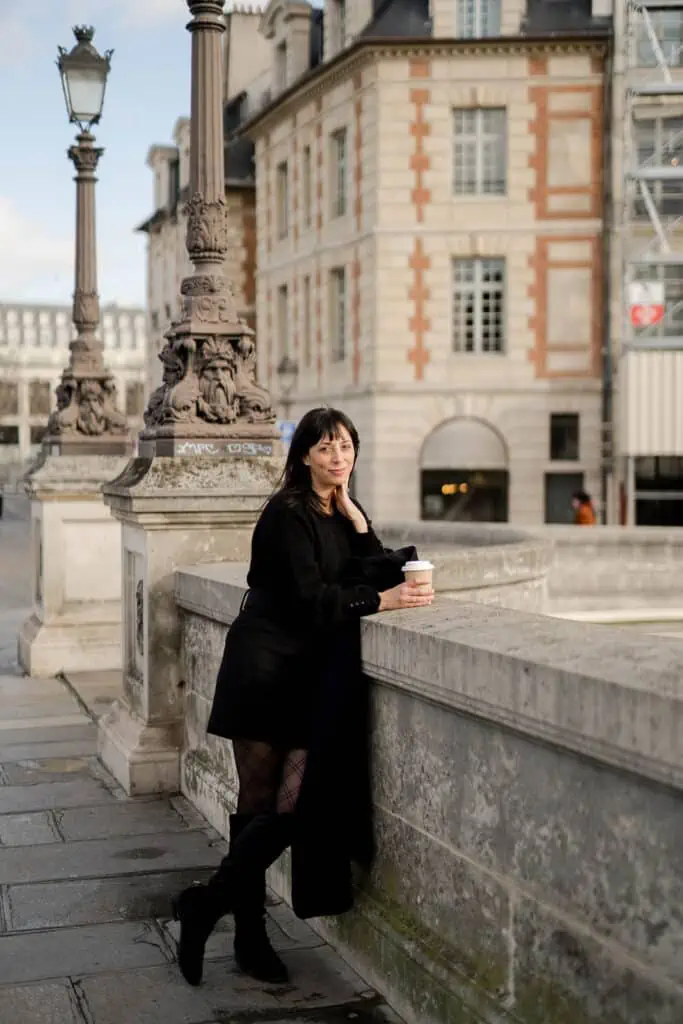 Bleu Olive
Bleu Olive was a discovery while staying on the Left Bank close to Rue Cler. This is an excellent option for a good specialty coffee close to the Eiffel Tower. Takeaway is the same price as having it in the café.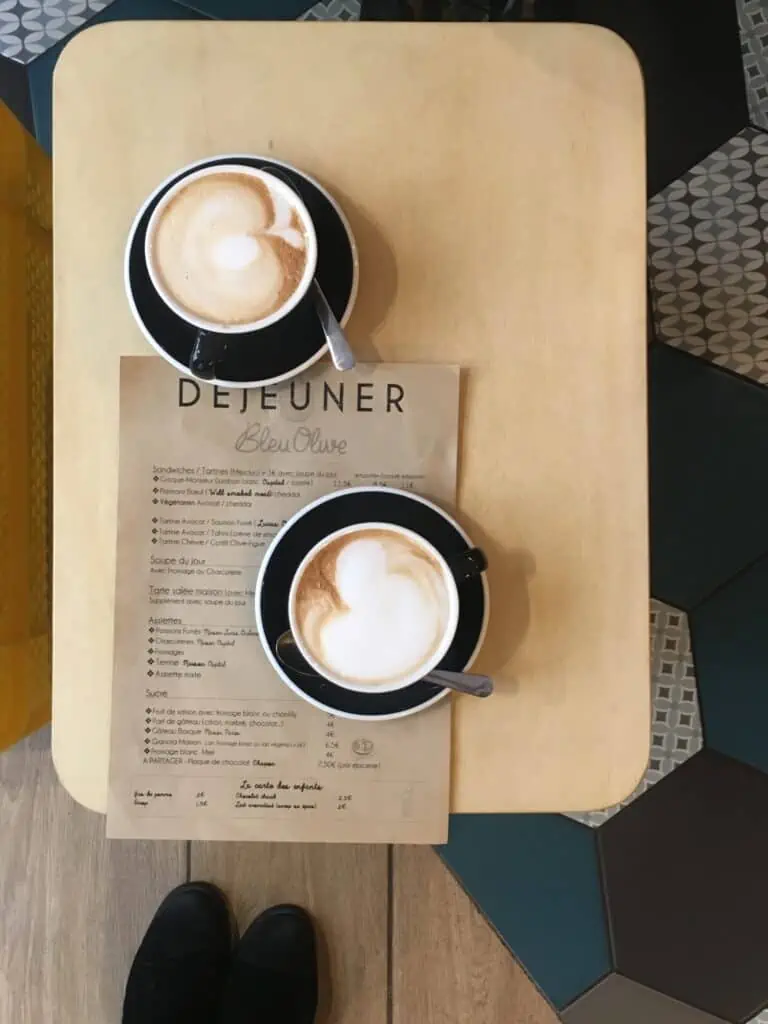 La Caféothèque was one of the first cafés to make craft coffee when I arrived in Paris. It is a fun little spot tucked away with delicious coffee from different countries worldwide. One of the unique features sets this coffee shop apart from the others.
Clove Coffee shop is located in Montmartre, and I was so happy to see this spot open. My friend Shana introduced me to it along with the fantastic babka they offer. The babka is a must-order and a great place to grab a coffee or dine inside the café.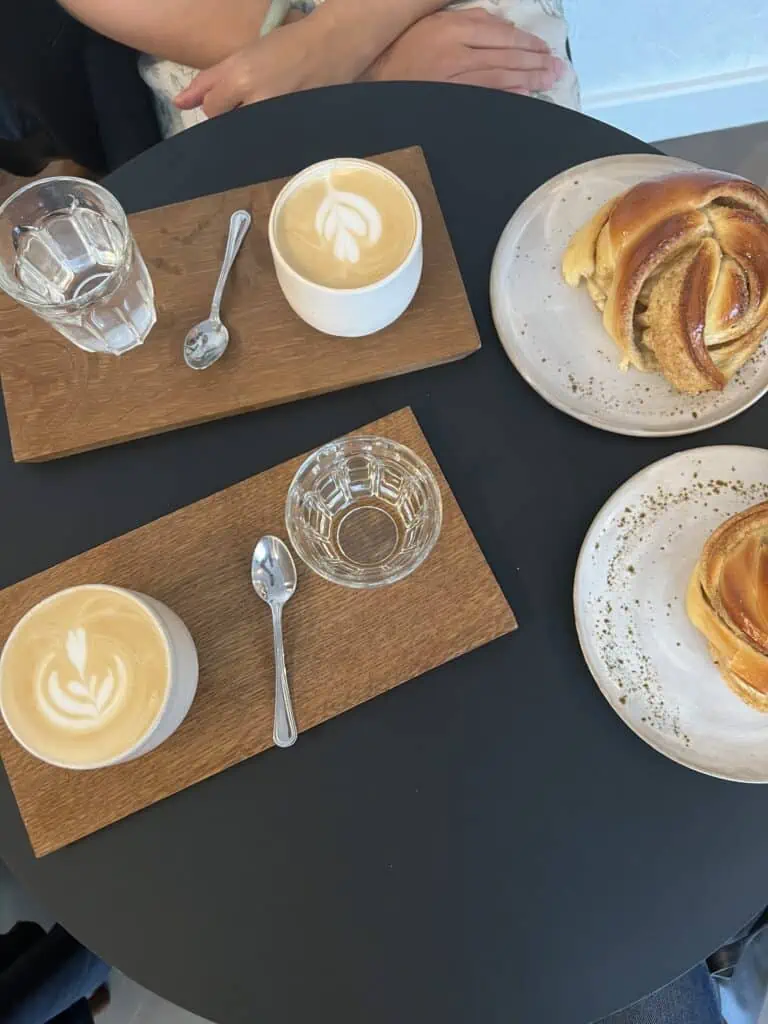 Other spots in the area on my list that I have not checked out but would love to on my next trip, are BlackBird Coffee and The Beans on Fire.
Strada Café
Strada is one of the best places for coffee in the 5th arrondissement in the heart of the Latin Quarter. I was by Strada in Paris on this last trip and took twenty girls from my trip for round two. It's a great local spot with fantastic coffee and friendly staff. They were able to accommodate our group of twenty easily with takeaway coffees.
If you aren't a coffee drinker, Strada offers breakfast foods, juice, and tea. Seating is provided inside or outside on the terrace. Space is limited on the exterior.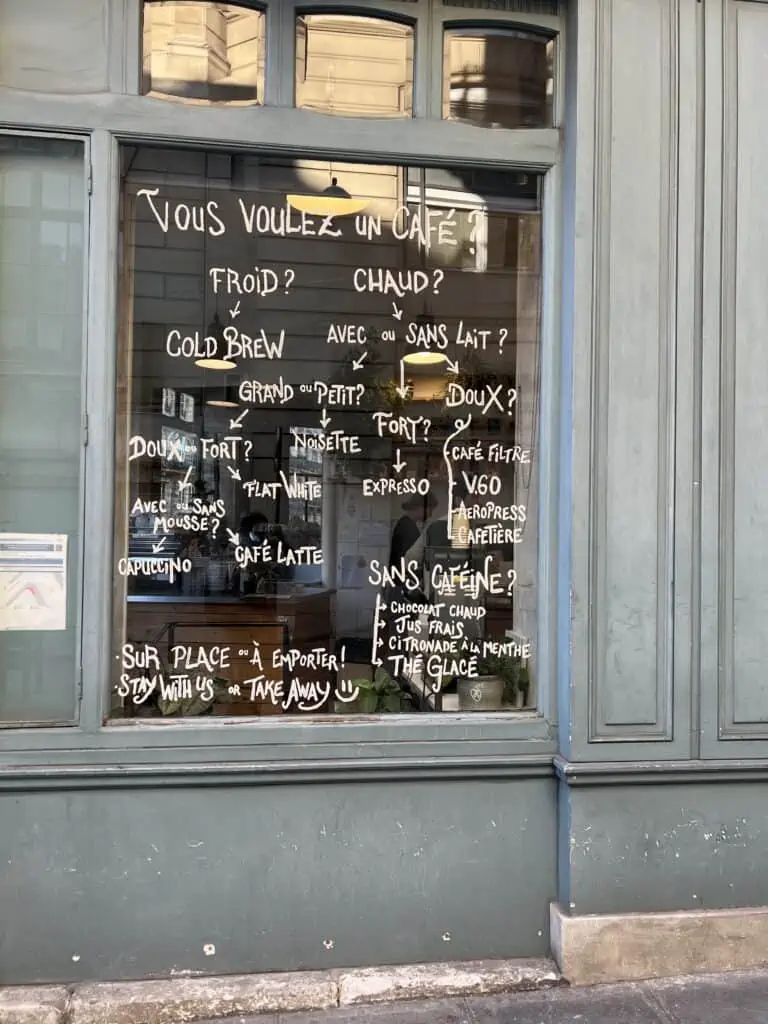 Just a short walk across the street, you will find Square Paul Langevin, filled with cherry blossoms come spring and a perfect place to enjoy coffee.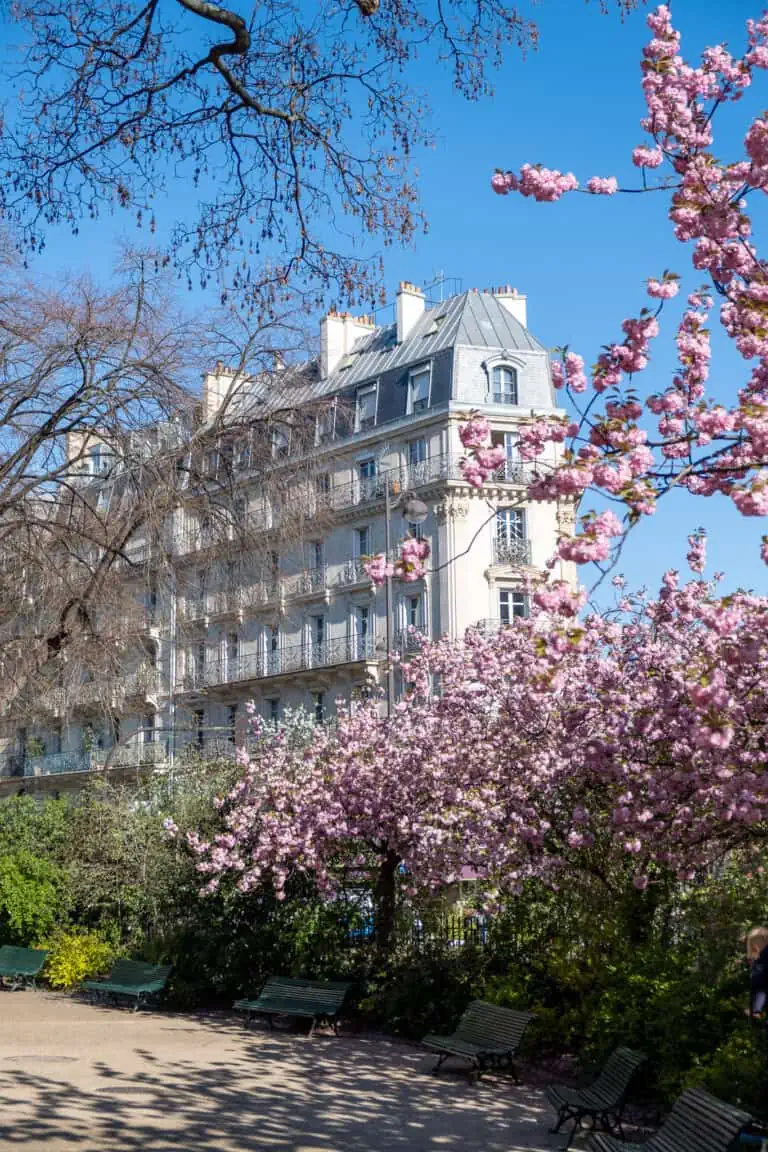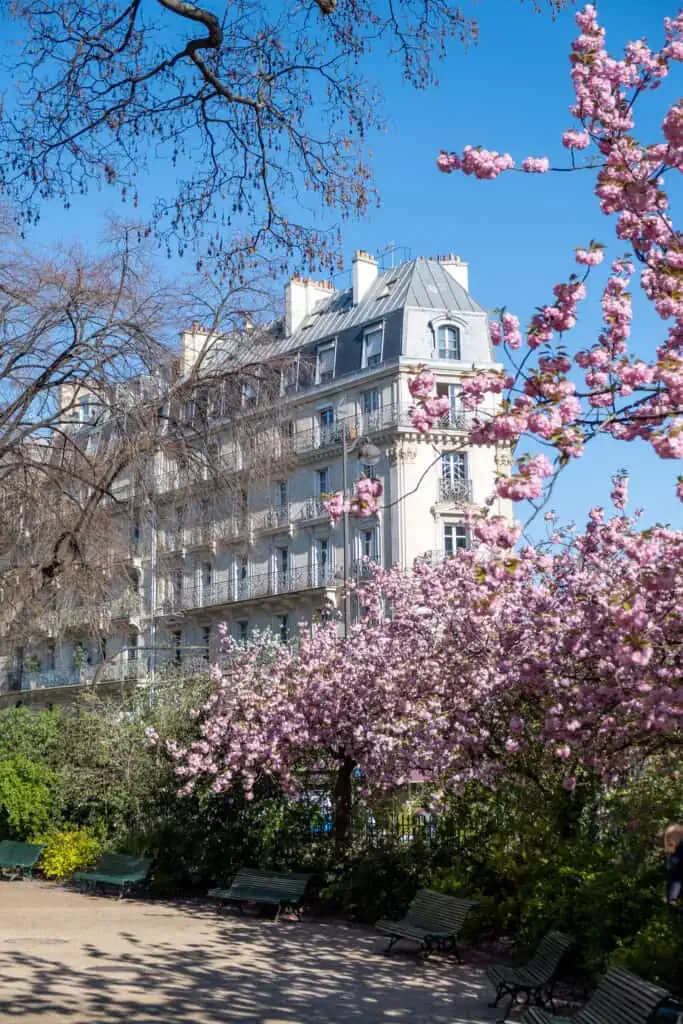 Café Kitsuné
Café Kitsuné has different locations, all near the Louvre. You can grab a coffee across from The Tuileries, outside the Louvre, or at Palais Royal. Each has different open times, so check if you are an early riser. This is a favorite coffee place.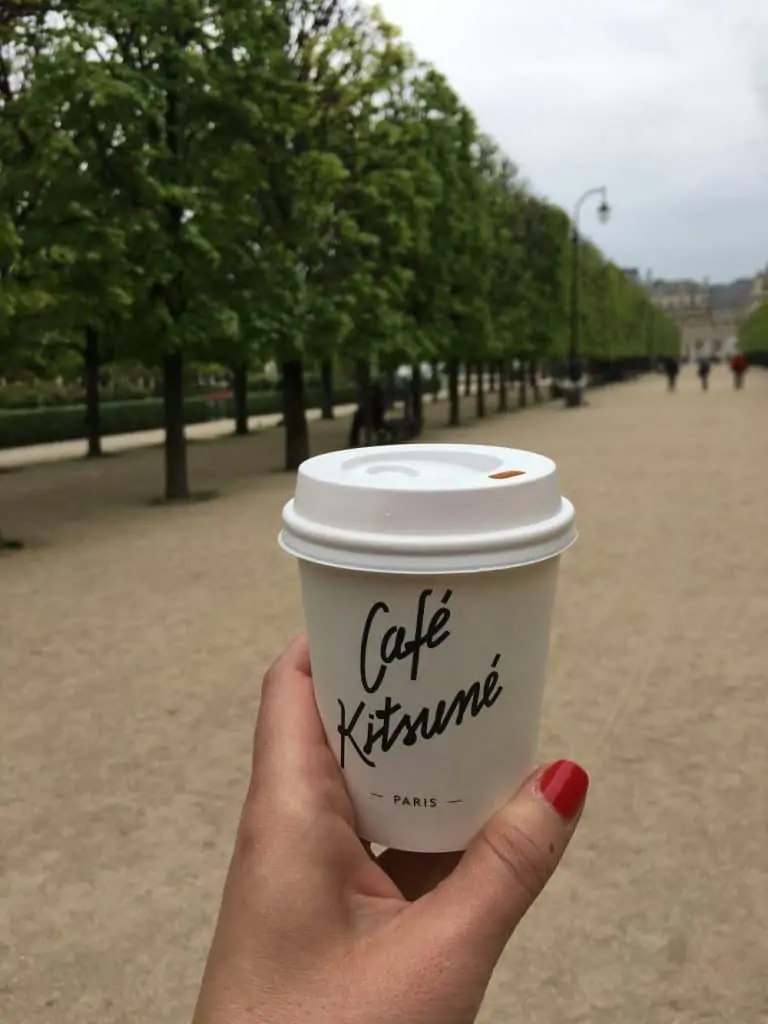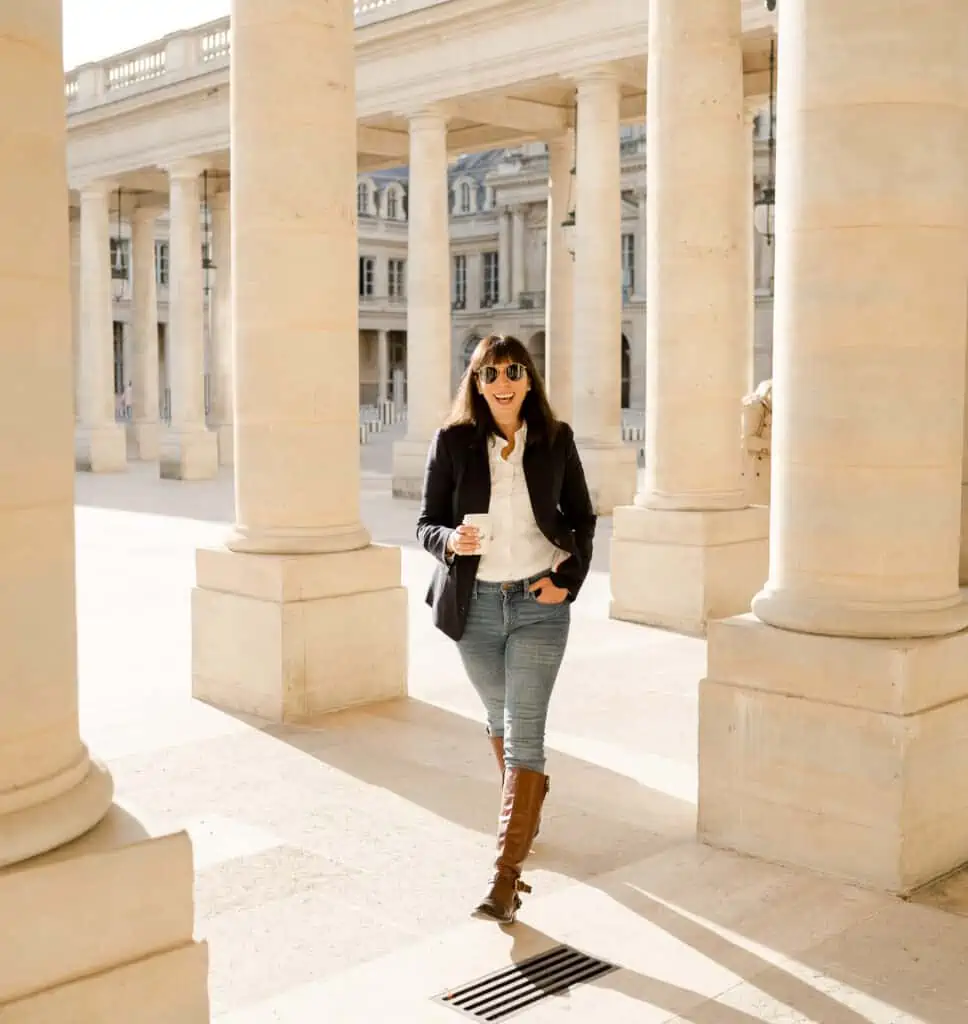 KB Café
KB Café – KB Coffee roasters is located in the 9th arrondissement, not far from Montmartre, and offers delicious coffee and some food options. The space is small inside, but they have a large outdoor terrace with tables and chairs during the warmer months. They do have free wifi.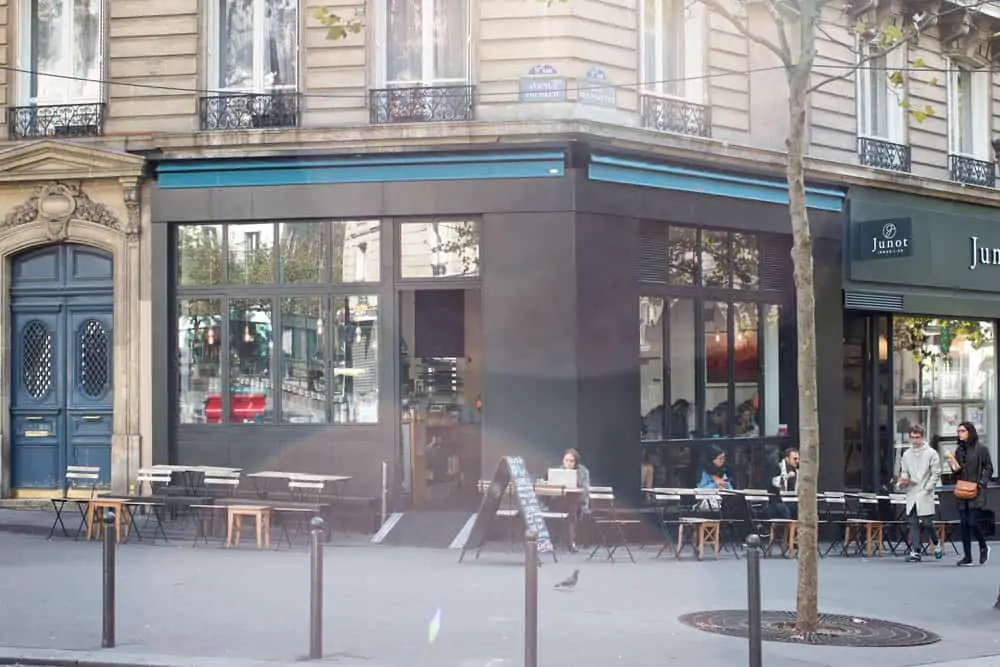 Café Loustic
Café Loustic, You can't miss the café sign outside. Loustic has excellent coffee and is located in the heart of Paris in the Marais, just around the corner from the Centre Pompidou. They have wifi so that you can work from here, and they do offer food options.
Terres de Café
Terres de Café is a local coffee chain in Paris offering great coffee. Coffee shop locations are on both banks of Paris, so you will never be at a loss for one.
Noir Coffee
Noir Coffee is a relatively new local coffee spot with multiple locations in Paris. There is a spot on île st. Louis is right in the center of the main street.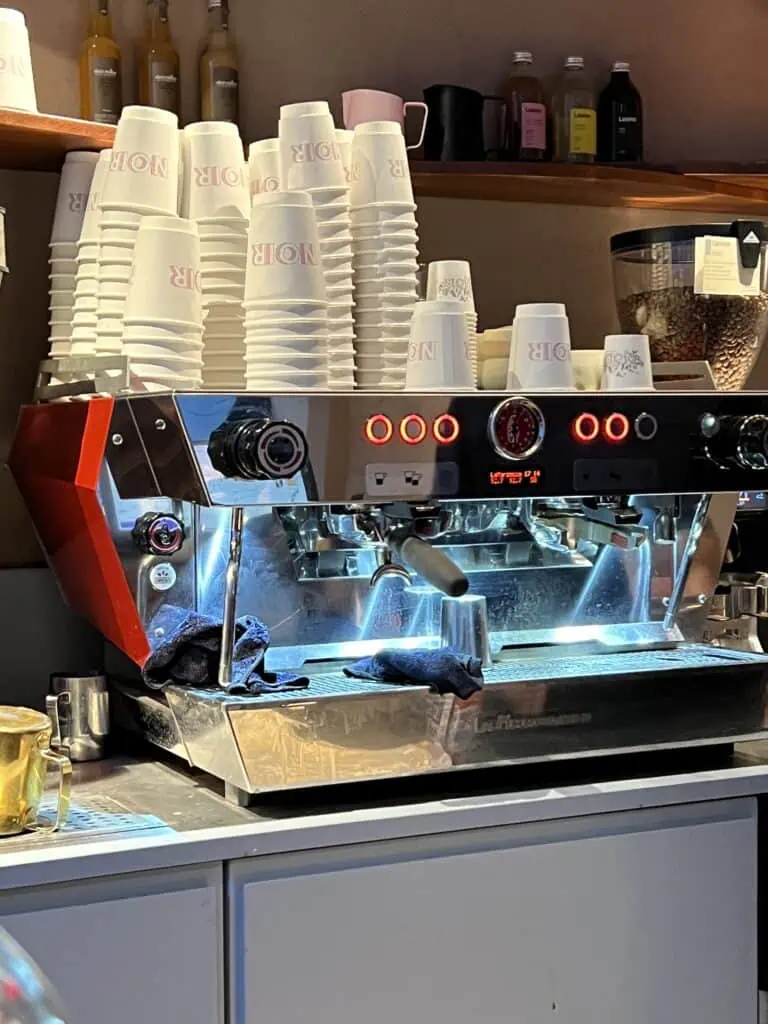 Le Peloton Café
Le Peloton Café, located on rue du pont louis-philippe in the heart of le Marais, is a Paris coffee shop offering coffee, juices, and bike rentals. The space is small, with seating outdoors as well.
Shakespeare and Co Café is a lovely spot across from Notre Dame and a stone's throw away from the Shakespeare and Co bookshop. Enjoy a cup of coffee with a view of Notre Dame at this coffee spot with a great location. Extended seating is outside under umbrellas, as the inside can be cramped. Shakespeare and Co café offer food options and pastries such as banana bread and other classics.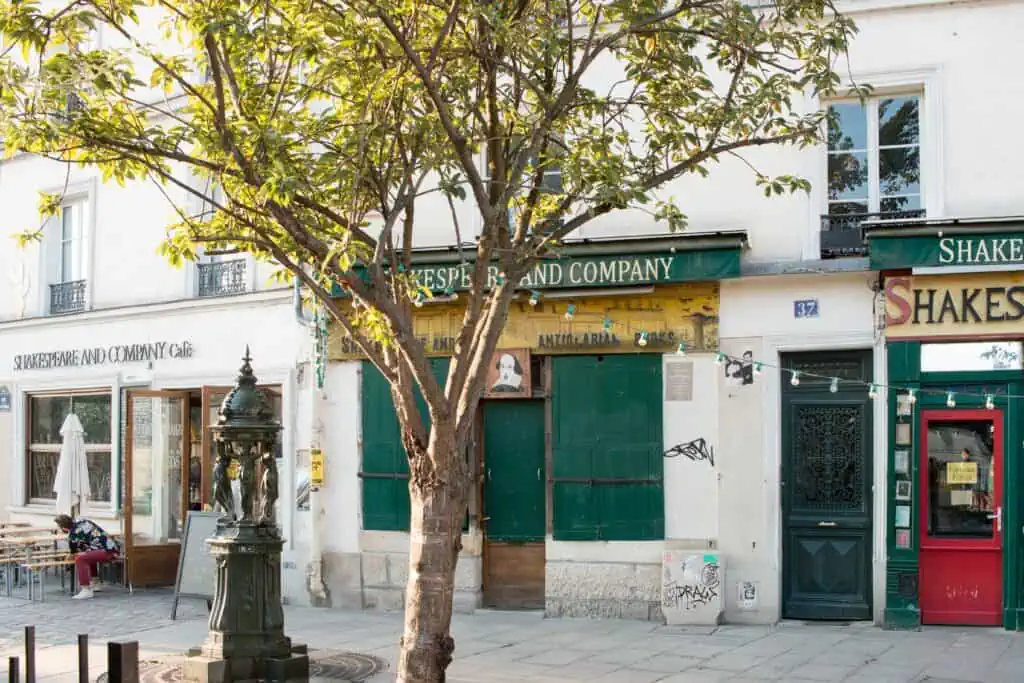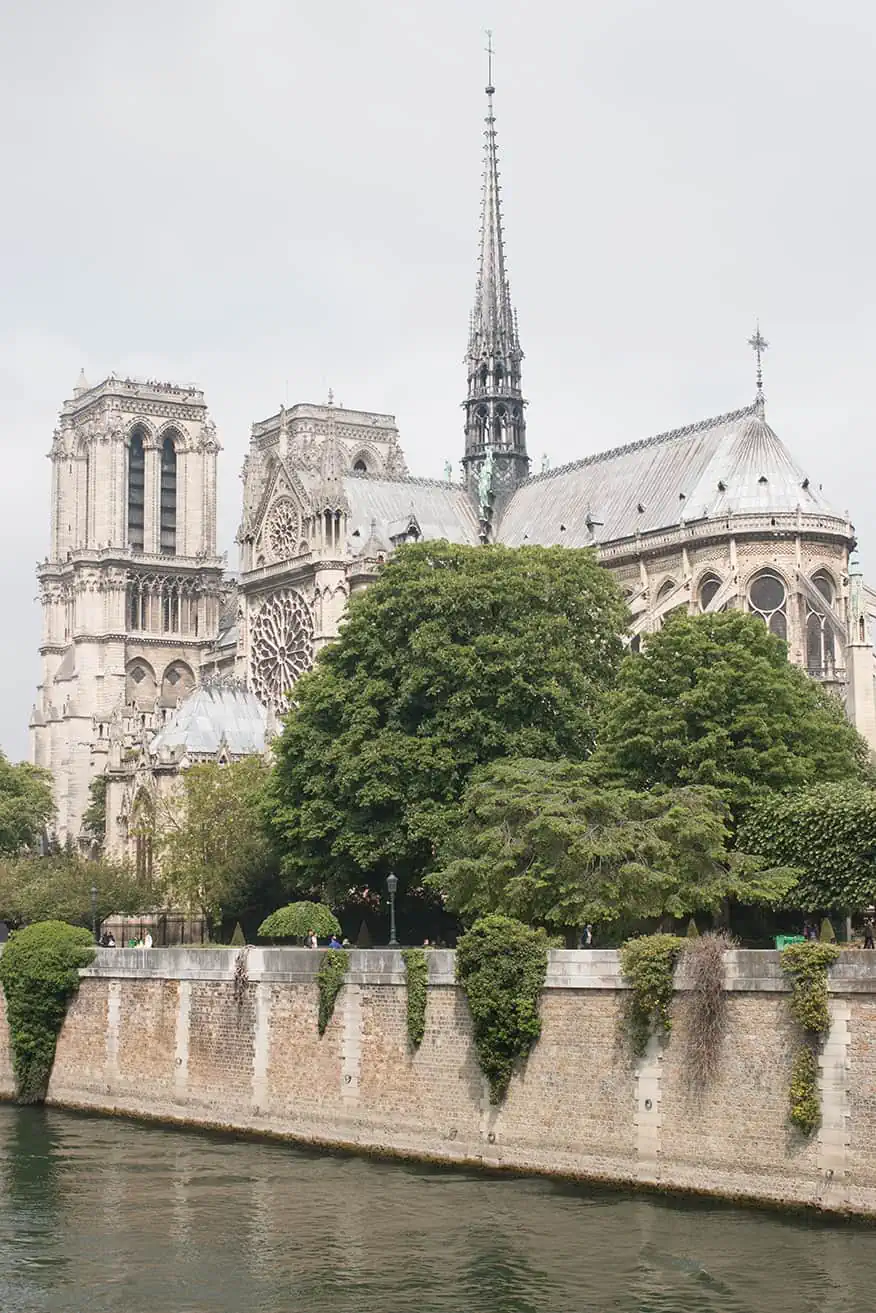 Back in Black is also in the Marais and opens at 9 am. It's by the same roasters as KB in Montmartre. Enjoy breakfast, pastries, or snacks until the afternoon.
Matamata is solid coffee near Rue Montorgueil area. This area has a void for good craft coffee, and I always feel drawn here for a solid flat white as a pick-me-up when I am jet-lagged or need an extra jolt.
Coutume has been around for a while, and it's always reliable and good. Breakfast is a great option here if you are hungry and have also done takeaway for coffee. There is a location close to the Rodin Museum if you are looking for a good coffee in the area. Coutume has several locations in the city, including Galleries Lafayette.
White Coffee Shop
White Coffee Shop is new on the coffee scene in Paris and located on Rue de Turenne in Paris. It's a tiny shop offering coffee and baked goods for takeaway. The location is excellent for exploring The Marais.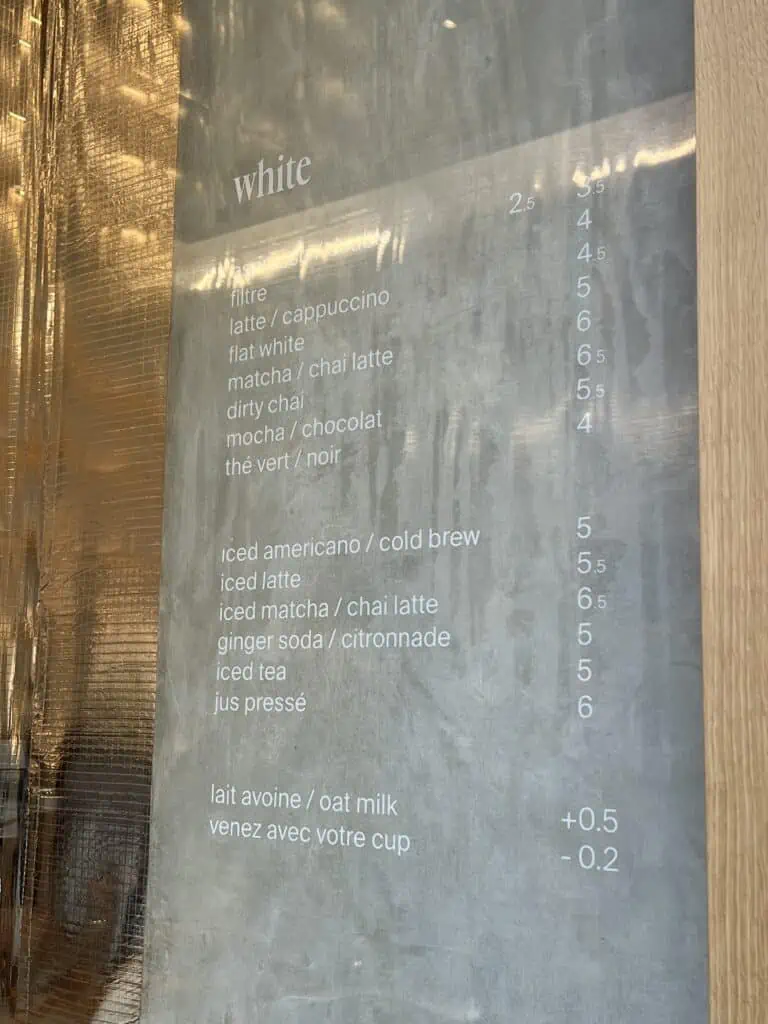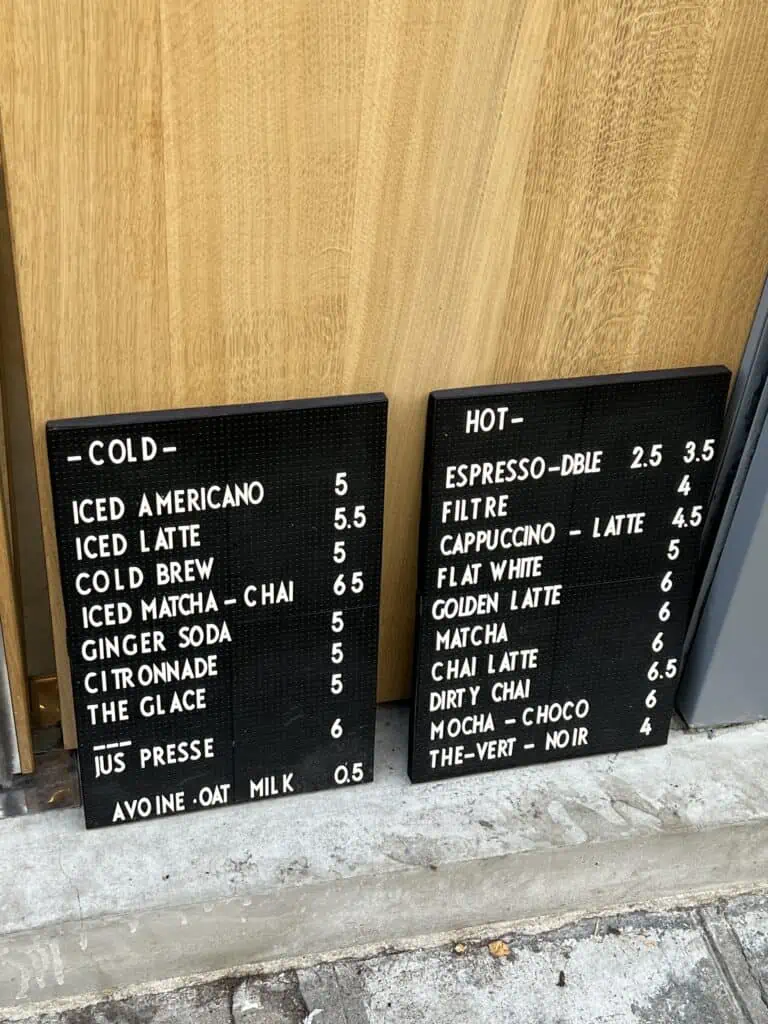 You can enjoy the detailed google map for more favorite coffee shops. When new shops open in Paris, I will continue to add favorites as I discover more in Paris. Do you have a favorite?