Roast Chicken Recipe
My fiancé jokes about how often we eat chicken at home now that we live together. Making a roast chicken is easier than you think to make one and it is a delicious dinner idea. I remember spending time with my Paris family on a Sunday and my mom made a roast chicken for dinner. I assumed it was one she picked up from the market or local rotisserie (which is very common) and she was heating it up. I was surprised and impressed she made it from the local butcher. Once I realized how easy it was to prepare, it became one of my go-to winter meals. This is a simple roast chicken you can make to wow someone you are dating or just a simple dinner at home.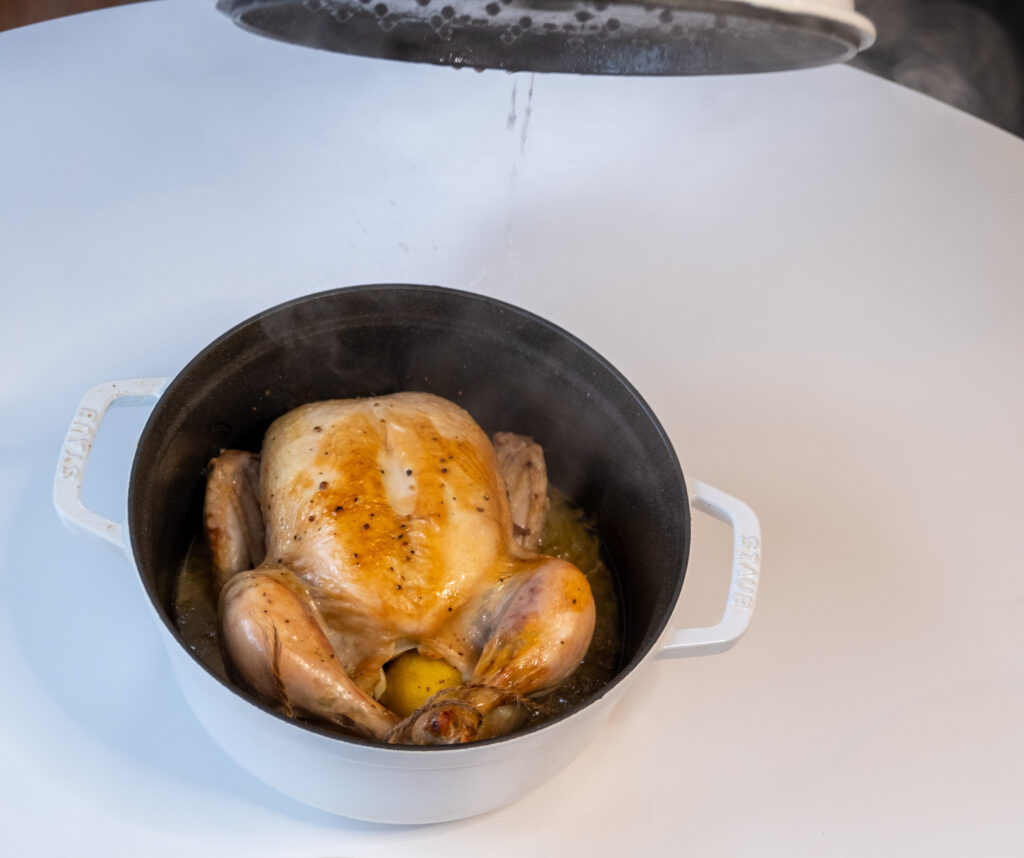 I have made it for my family several times over the years when I visit. They request it after having a roast chicken from the local rotisserie in France and it has become a tradition.
When making a roast chicken, I recommend doing it in a Staub or Le Creuset dutch oven to help cook it evenly and keep the juices in. I have done both and they work equally well. So don't feel pressure to go out and buy one over another.
P.S. If you are looking to impress someone for dinner, I highly recommend making roast chicken and potatoes. You can thank me later.
After you stuff the chicken with lemon and garlic, pour butter on top, and salt and pepper the chicken before putting it in the oven. Tie the legs together with twine.
I cook it for about an hour with the lid on and take the lid off for about 30 minutes to brown the top.
Let the chicken cool for about 15 minutes out of the oven before serving.
If you want to make potatoes to serve with them. I dice up a few potatoes and place them on a sheet pan. Toss with a tablespoon of olive oil, 2 garlic cloves chopped, salt, and pepper. Bake at 350 until golden and crispy.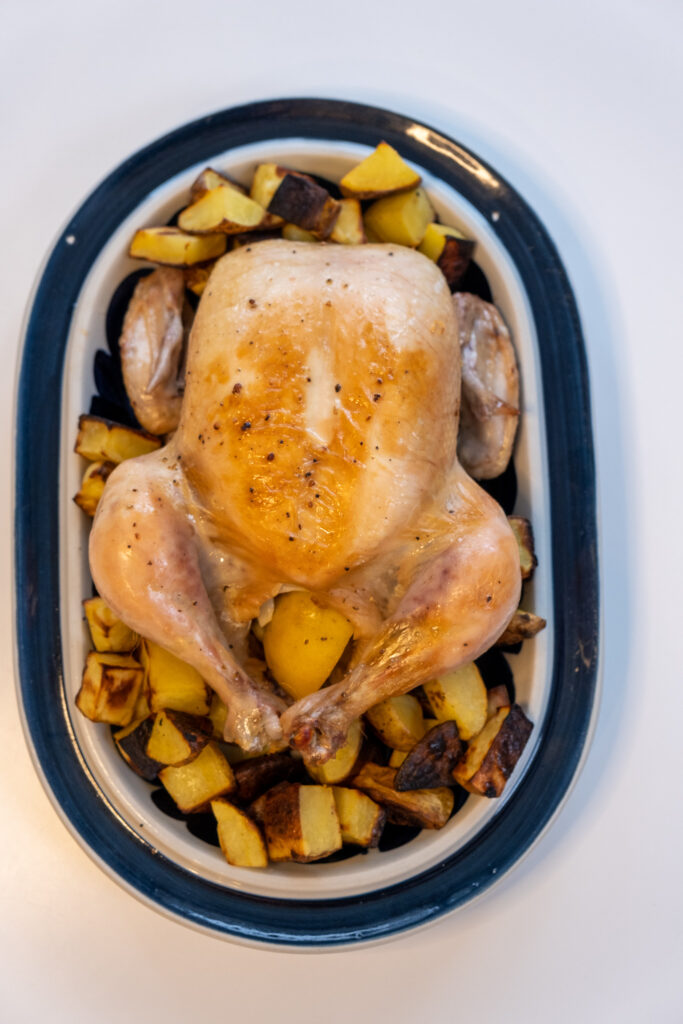 *This post includes affiliate links. I make a small commission off of items purchased from my links. Merci