Transport yourself to Provence with "Provence Style: Decorating with French Country Flair." Shauna Varvel takes us into her beautiful Provencal home room by room in to inspire us with her French chic style. Shauna's home Le Mas des Poiriers was named for the working pear orchard on the grounds. The 18-century property was reimagined by Varvel into a family home that is now used for holiday rentals and a wedding venue. Yes, you can stay at this magical property! ❤️
I have been following Le Mas des Poiriers on Instagram for a few years now. I discovered them through Jamie Beck and just fell in love with the look and feel of the property. It felt like I was transported to the house in "A Good Year" every time I saw a photo of the house.
I haven't had the chance to visit yet, but it is on my bucket list! I had the opportunity to send in some questions to Shauna Varvel to ask about the inspiration behind the book/her design process along with some tips on visiting Provence.
Your book is absolutely stunning. I wanted to jump into the pages and cook in your kitchen and take in the fresh air in your garden. We are all craving a bit of escapism and an urge to travel right now and your book had a timely debut.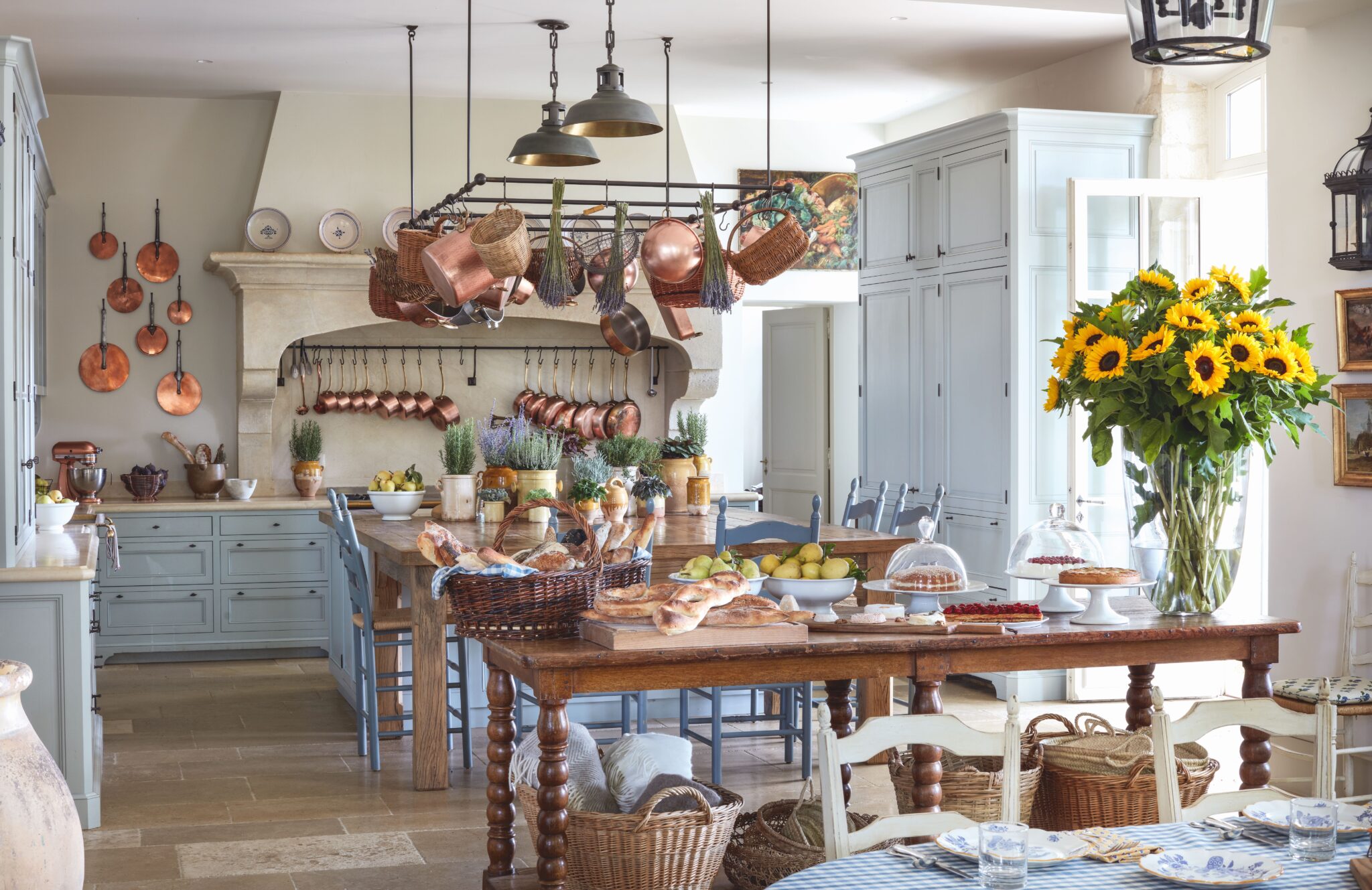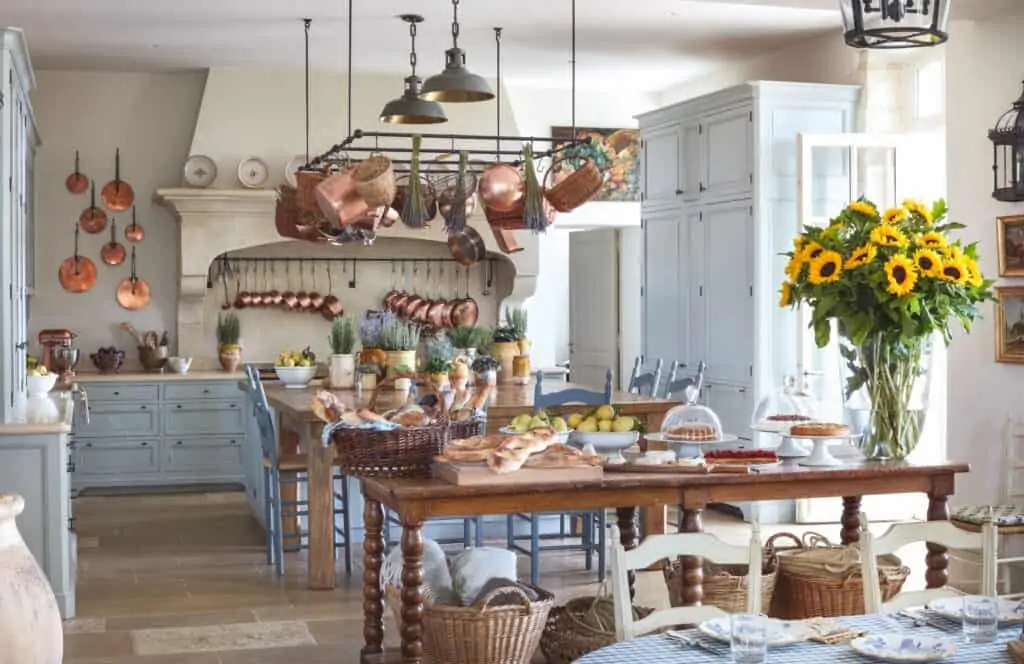 Thank you so much! And thank you for this feature, so kind of you.
What was it that originally drew you to Provence over other parts of France?
We loved the simplicity of Provence. We have a big family with five children and we were looking for a place to get away to vacation together as a family.
For those of us who can't travel to Provence right now, what are some fun ways we can bring the tradition and experience home?
Provence is about slowing down, setting a pretty table, and spending time together in the kitchen and over long lunches and dinners.  I think that this is at the essence of Provence and is something that we can do anywhere.
What tips do you have for shopping brocantes (flea markets) in France? Do you negotiate or pay ticket prices?
The vendors at the brocantes often love a little friendly bargaining but in general, they usually discount about 10% or so or throw in a little something.
Do you have favorite hidden towns in the Provence area that are less known in the region you would recommend for a visit?
Villeneuve-Les-Avignon, the village that we live in may be considered a lesser-known village but it is very lovely.  Villeneuve-les-Avignon is a forted village that sits just across the Rhone River from the Papal City of Avignon.  There are many very nice shops selling authentically made cheese, ice cream, and olive oil and a very nice hotel with Michelin Star restaurant, Le Prieure.  There is a weekly brocante market in Villeneuve-Les-Avignon on Saturday morning and a market on Thursday.
We also love the village of Eygalieres and the market on Friday. Eygalieres sits at the base of the Alpilles mountains and the main street runs straight up a hill through the village to a lovely church at the top.
What is your favorite Summer Provencal meal?
We love to go to the market in the morning to buy fresh vegetables, cheese, tapenade, baguettes, and cheese and enjoy making a Chèvre Chaud Salad for lunch, which is very fresh in the heat of summer.  We often pick up a taste citron for a light fresh dessert.  I would have to say that this is one of our favorite meals!
You are an American that made the leap to France which is something so many of us dream about. How was the transition over? What do you wish you would have known ahead of time?
We lived overseas in various countries for over 18 years so are used to being a foreigner in a new place.  Through our various moves, we have learned to love and embrace new cultures and have tried to do that in France.  We have met many new friends that we would never have met had we not taken the leap and our lives are enriched because of these new people in our lives.
How is your French? That is always something people ask me. Did you know a good amount before making the move?
Terrible! I have taken the Alliance Francaise first three levels about three times! I must do better.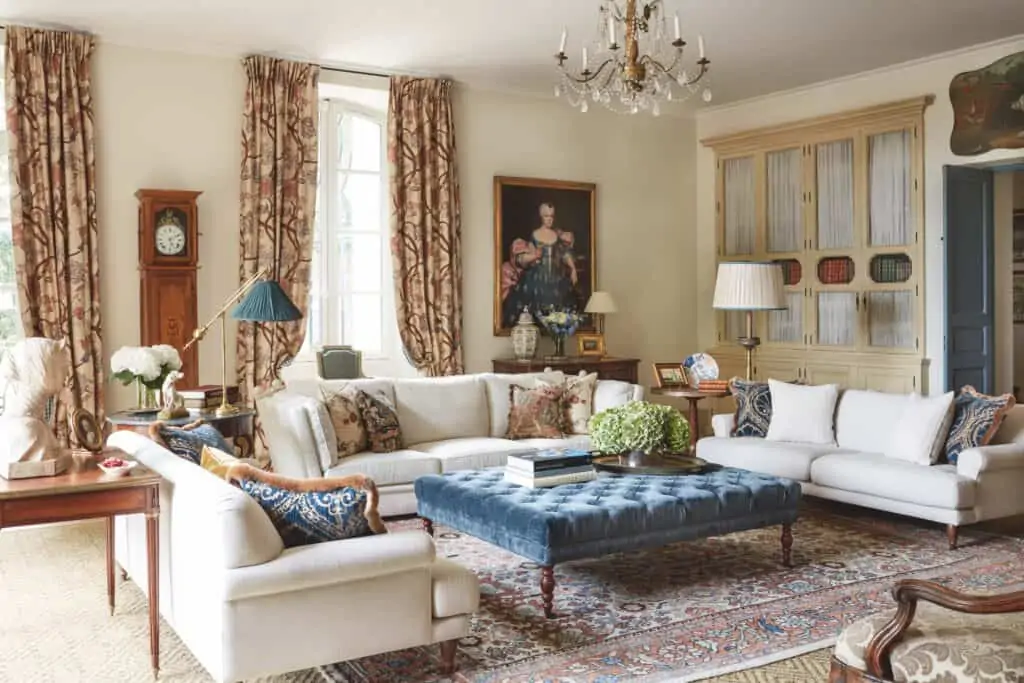 Photo ©Montse Garriga, Pascale and Olivier Gisclard

What was most challenging about the difference between renovating a home in France vs the US? How did you stay on top of the project while traveling back and forth?
The French have different systems and materials that they use in construction.  My family is in construction in the US, I would often take photos and send them to my brothers to ask if they had seen this or that.  One specific item that was very interesting was their use of a styrofoam-type product to create lightweight support under the floors.  It was fascinating to see.
I traveled back and forth about every 6 weeks which seemed to work well.  The architect and artisans would prepare questions and samples for my visits.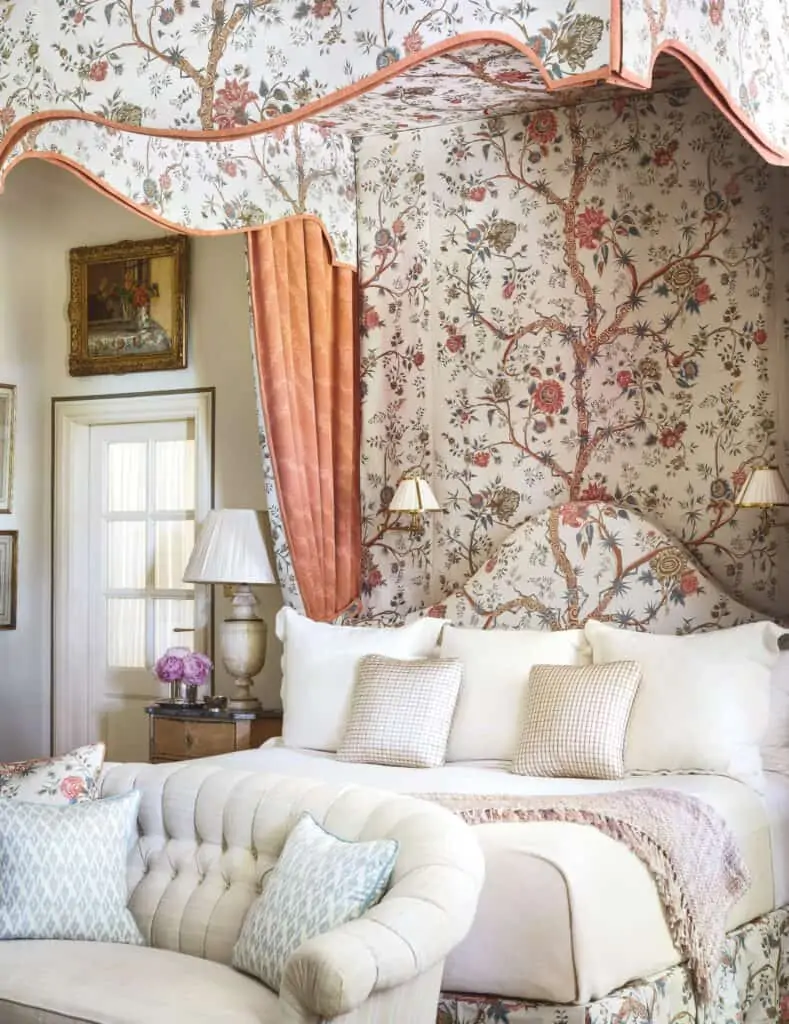 What has been the most rewarding part of the renovation process?
Seeing my children and grandchildren enjoying the property and family time together.
You have an online shop where people can purchase fabrics and other items from Provence to use in their own homes. Can you tell me more about the shop and what is offered? Most importantly, do you ship to the US?
We have a small variety of things that we have created and that we love in France.  It is really a new shop and we hope to continue to add items that people may enjoy.  Yes!  We ship to the US.
What is one thing you would like people to take away from your book as they flip through it and take in each beautiful image?
I would like them to feel that decorating a country home does not need to be intimidating.  It is easy and is all about finding pieces that you love and make you happy.
For those of you who can't make it to Provence right now or are curious to see more photos from inside the home, you can purchase the book here. Shauna is offering readers 20% using code PROVENCE20 at checkout.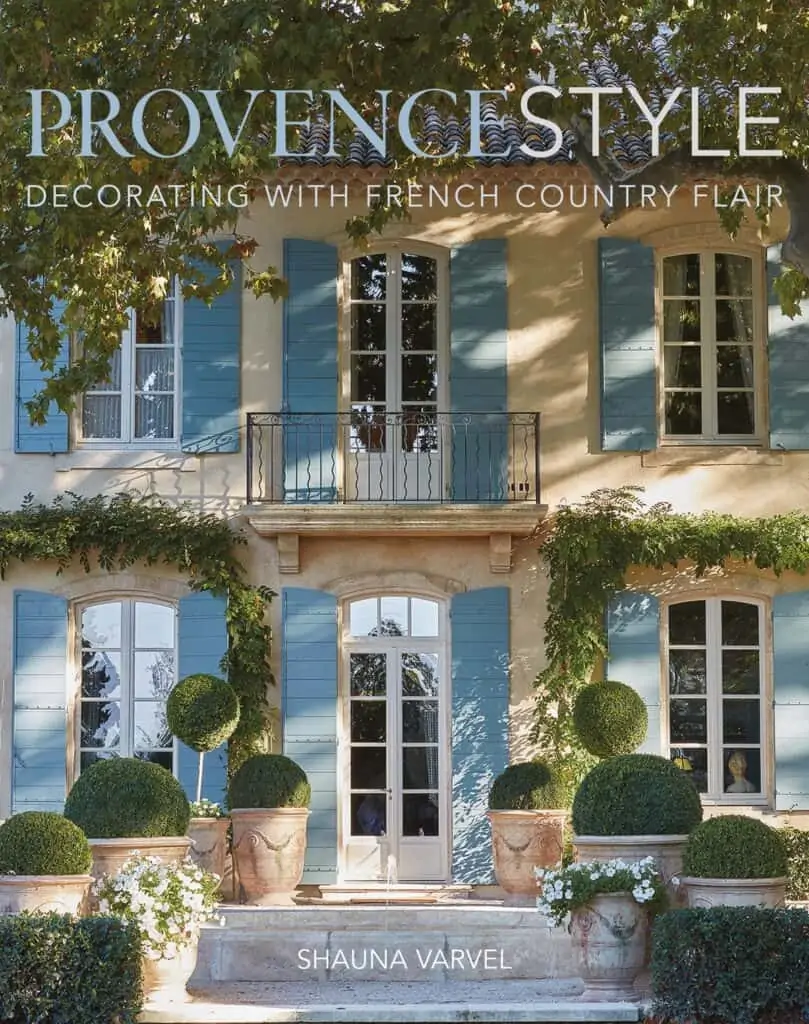 The book was published by Vendome Press.
As a special gift to readers, Vendome Press and Shauna Varvel are offering one copy of the book available as a giveaway. You can enter on my Instagram account starting Saturday, July 24th and the winner will be announced on August 27th.
Image Photo Credit: Claiborne Swanson Frank
Cover image and all images of Provence Poiriers credit @Luke White