It has been a busy week getting Print Shop calendar orders and prints out and prepping for Paris. Thank you so much for your continued support. This time next week I will be back in my favorite city for my first solo trip in a few years. More on that in an upcoming post.
Links I Love Week 41
Grab your coffee and croissants and join me for this week's links I love.
The Most Iconic Paris Restaurants That Live Up to the Hype. I am trying out some of these on my upcoming trip.
How to Make, and Keep, Friends as an Adult via NYT
My wedding shoes arrived just in time for my dress fitting. I ended up choosing these in the lower heel option. The dress doesn't have to be hemmed and I can always go up in heel height.
I was craving brownies this week so I made this recipe using the black cocoa my aunt sent a few weeks ago. They were made with a few walnuts on one side as I prefer nuts in my brownies but not everyone does. We shared them with our neighbors and they were a huge hit!
Paris Metro Tickets Reach End of the Line after 120 years. I love keeping these as Paris memories in my coat pockets and bags. They make great bookmarks. It's sad to see them go away.
I made this Chicken Parmesan meatball recipe this week and it was a huge hit. Delicious and we fought over the leftovers. We are adding this to the usual rotation and I love that it is a healthier version of meatballs and still tastes so good.
I have been on the hunt for the perfect t-shirt to replace some of the older ones in my closet. I wanted to invest in a better shirt so it lasted longer. I fell in love with this one from Shopbop which I ordered in multiple colors and this one from Everlane. I use them to layer under sweaters and I have worn them both on repeat since arriving.
Are you the same person you used to be?
This week I was able to catch up on wedding thank you notes. I received this French cookbook which I love flipping through and can't wait to cook and bake from it. I added a few more cookbooks to our registry as I would LOVE to have a collection of cookbooks from friends and family for our kitchen. If anyone has a connection to Ina Garten, I would love an autographed copy of her new book!
Avène is currently 25% off everything using the code FRIENDS25. I have been using this Retrinal cream and this eye cream.
Boll and Branch my favorite bedding company is having a fall sale with 20% off bedding if your order is over $300 which is easy to do. Use the code FALLBED My favorite items are the waffle blanket and signature hemmed sheets.
Paris Scene: What's New and Hot via WWD
Caudalie's Friends and Family Sale is also running which is 25% off everything using the code FRIENDS at checkout. I use this night cream and this night serum and I love the way their body wash smells. I have multiple backups! Plus this face oil is the best and I have this lip conditioner in every bag and coat I own.
How To Find Your Personal Style
I ended up ordering three dresses for Paris from Sézane in hopes that one fit. I always wait until the last minute and scramble for outfits. All three worked out great and I will be packing them. This sweater dress, this striped dress, and this black dress. I am going solo and I think the black dress will be fun for a night out for dinner.
Why the Magic of Chicago Endures
The rise of sleep tourism. Sign me up!
The Best Places to See Fall Foliage in the US via Afar
How to Avoid Getting Sick During Holiday Travel
This Wool and Cashmere kit from The Laundress is perfect for the sweater season. I love their detergent. Now I need to add the sweater comb to my laundry closet.
Have We Fallen Out of Love with French Skincare?
The Six Stages of Having Too Many Books
This week's best sellers include my favorite Blondos.
The Renewed Art Of Letter-Writing & How To Do It
Stanley Tucci has a new season of Searching for Italy which starts October 9th
When A Bra Won't Cut It (this is a new world for me) I had to order boob tape for my wedding dress. There is a learning curve and youtube videos. Via NYT
Lake Pajamas launched its holiday collection. It's so cute! I ordered these last year for my niece and nephew. They call them Auntie pajamas. I have this set and this set for me this year and this set is in my cart. The kids will need a new set too!
How Millenials Kills The Guest Room is an interesting read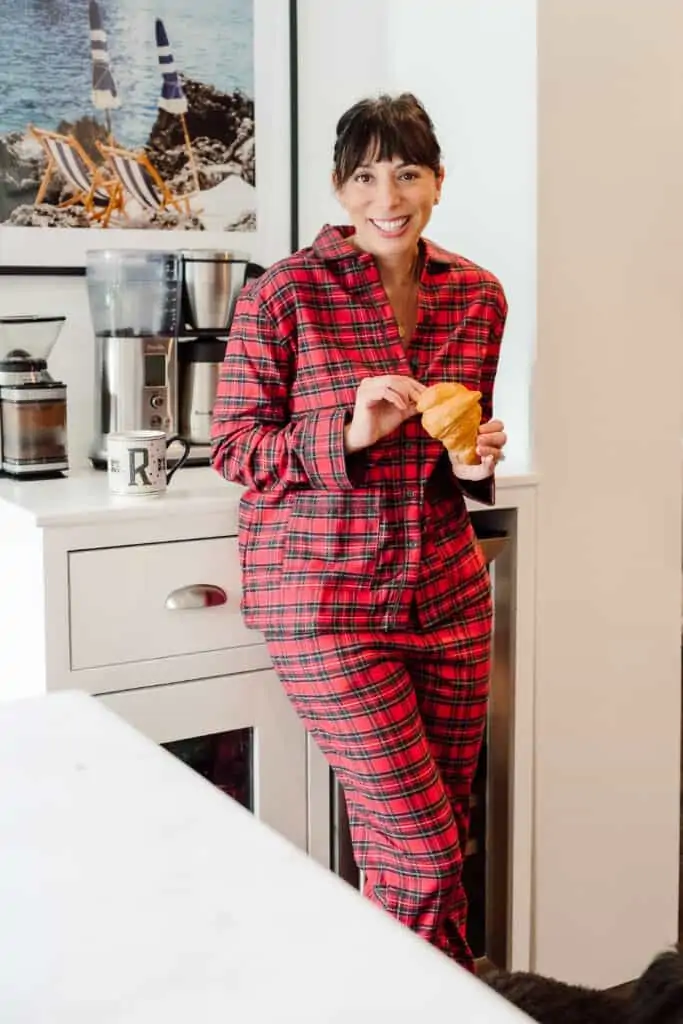 On the Blog:
What to do in Paris in October
10 Ways to Save on Your Next trip to Paris
What to do in Paris When it Rains
What to Pack for Paris in the Autumn
25 French Brands You Can Buy in the US
P.S. Don't miss a blog post!
Sign up to get Links I Love delivered to your inbox every Sunday.
Supporting The Print Shop helps bring valuable free content to your weekly inboxes.
*This post includes affiliate links. I make a small commission off items purchased through my links at no cost to you. Merci!