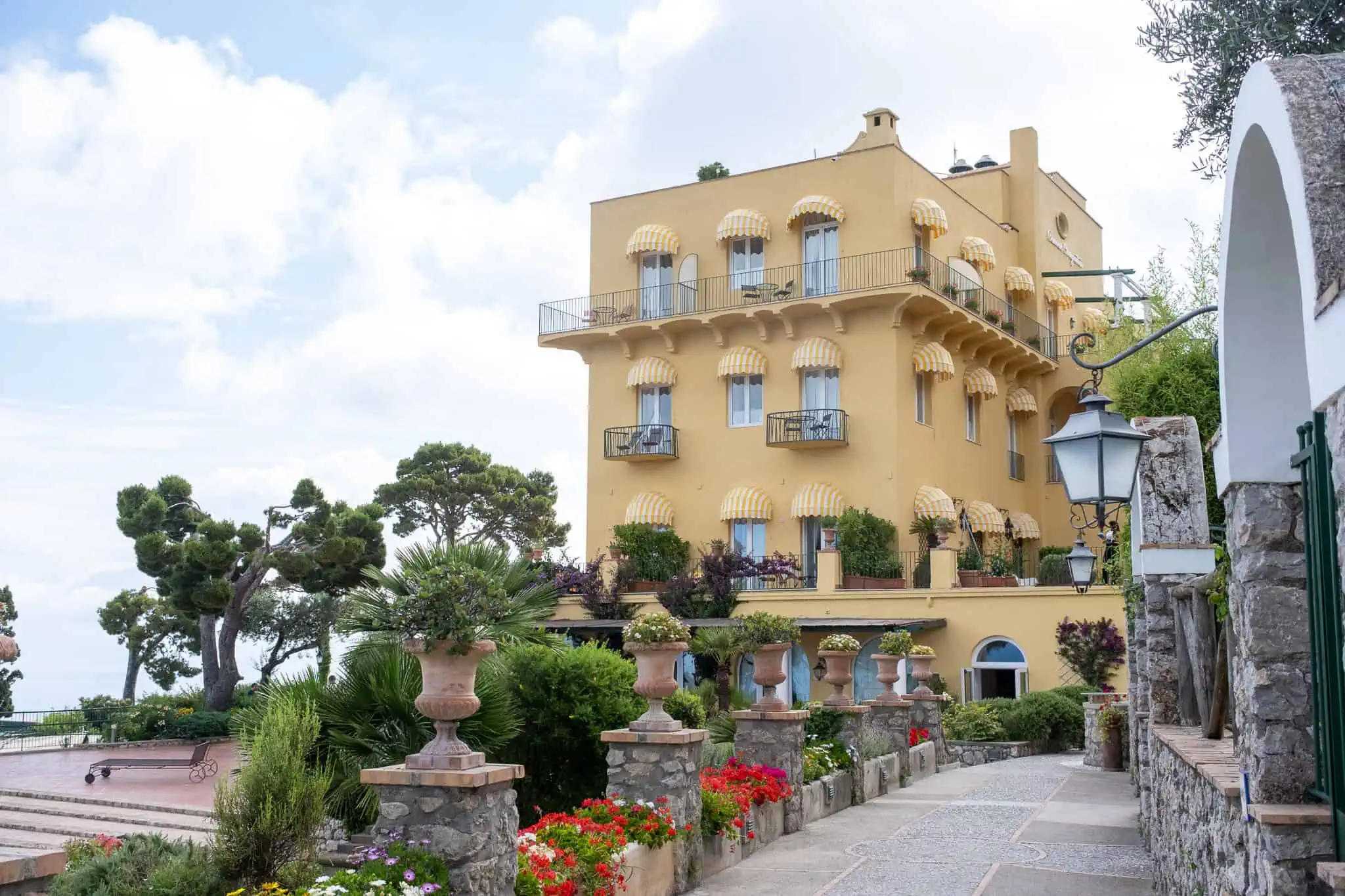 Links I Love Week 27
I am officially back in Chicago after a lovely time exploring the Amalfi Coast with my husband. We spent a week between Sorrento, Capri, and Positano. I have a very full stomach, heart, and camera. Once I get settled back in Chicago, I look forward to editing images and adding them to The Print Shop. The first thing on my lis, aside from filling the house with fresh fruits and vegetables, is spending time with Henri. (our mini Bernedoodle)
Grab your coffee and croissants, and join me for links I love!
My husband bought me a Kindle for the trip to Italy, which I must say I loved more than I thought I would. We both have them and ended up reading the same book simultaneously, which was offered when we got the Kindle set up. We haven't watched TV in over a week, and I enjoyed digging into a mindless book. I am now reading "The Second Mrs. Astor" I have so many new books waiting for me to read next which is half the challenge. 
The 15 best hotels in Paris, according to Afar
I loved every meal we ate in Italy, especially anything with zucchini. We ate a lot of fish, vegetables, and fresh fruit. I ended up ordering two cookbooks to play around with, including this one from a chef in London and this cookbook on The Mediterranean Diet.
What's the best time of day to walk? Experts weigh in.
The BEST meal we had of the entire trip was made by our friends in Capri. They own their cooking school and garden and prepare private dining experiences. I have known the couple for years, and we looked forward to our second time in the garden this trip. The meal did not disappoint and we are still talking about it. Holly and Gianluca also make the most amazing olive oil we always keep in our kitchen.
What we did before smartphones via The Atlantic (LINK)
The health benefits of cottage cheese. Via NYT My grandma used to serve it to my sister and me as kids with canned peaches… As an adult, I recently revisited the combination with the upgrade of organic cottage cheese and fresh fruit, thanks to my neighbor, who also loves it. I have been eating it for breakfast or after a workout for a protein boost. Seeing it returning was a lot of fun, which may explain the price hike at Whole Foods. 
This is a new favorite face sunscreen. I ordered it a month ago and will be placing a reorder. My dermatologist recommended it. My husband has gotten into the sunscreen game, too, and made a point for me to order more of this one for home. 
Editor's Letter: Even Amid Summer Travel Chaos, Nothing Beats Seeing the World I love the last line of this article
This week's best sellers include the jean best jean shorts and the one Merit item you buy the most.
Here's How to Stay Cool and Safe When a Heat Wave Hit
These sandals were a hit for Italy. My husband and I both have a pair, and they were great for the rocky and hot beaches. We also wore them to climb the stairs in Positano, which was a challenge!
Should you cancel your Paris trip after a travel warning was issued? Via Fodors
This Might Be the Most Glamorous Place to Be in St. Tropez This Summer
A few MVP items from Italy I wore on repeat include this sunscreen (reapply often), this dress, sandals, which I wore more than anything else, and this hat. You can see my full packing list here. I will share some cute photos and more about our trip in the coming week.
Chocolate mousse: Here's a delicious recipe with only two ingredients!
Forget plunging necklines. This quintessentially French trend will be everywhere this season
Everything to know about the movie adaptation of "The Seven Husbands of Evelyn Hugo" I read the book in a day last year. This is by the same author as "Daisy Jones & The Six"
How to save money on summer travel via The Cut I felt Italy prices were so much more than anything I paid in the past. It was a bit of sticker shock everywhere
30 best things to do in Paris according to a local via Travel and Leisure
This recipe for watermelon popsicles looks easy and refreshing.
We've Glimpsed Heaven and It's the Dior Spa Cruise on the Seine via Elle
Most Affordable Places for a Beach Vacation Around the World Some may surprise you!
I love this easy bandeau black dress for summer
6 Paris Bistros to Try Now via NYT
Have you downloaded "Threads?" It seems like everyone else has these days. A bit more about the new app to rival Twitter
P.S. Don't miss a blog post!
Sign up to get Links I Love delivered to your inbox every Sunday.
Supporting The Print Shop helps bring valuable free content to your weekly inboxes.
*This post includes affiliate links. I make a small commission off items purchased through my links at no cost. Merci!