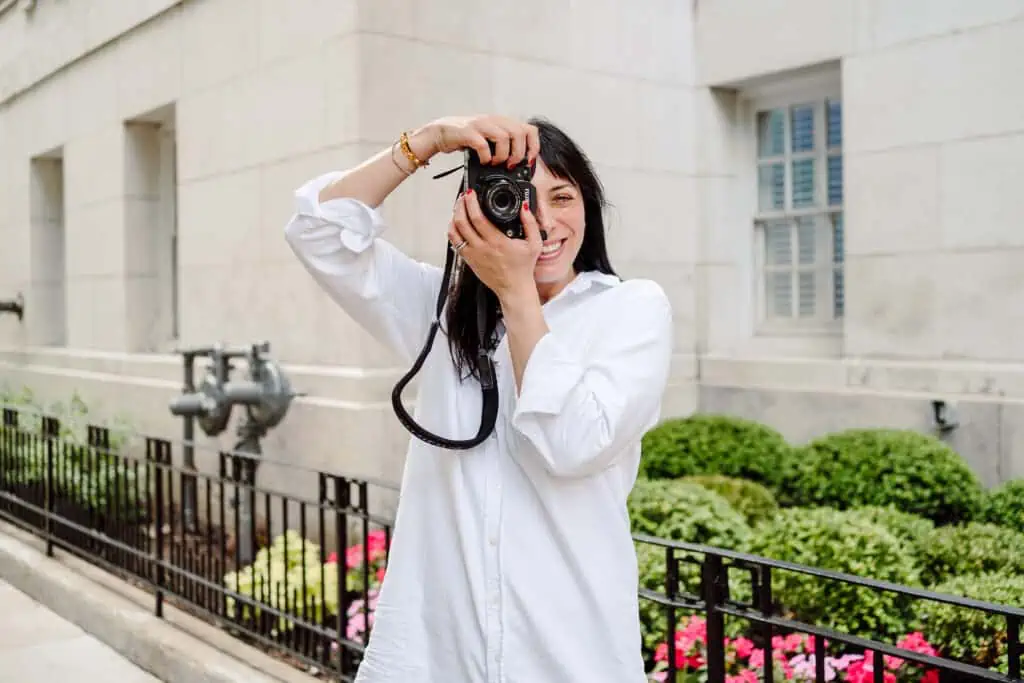 Summer Styles with Frank & Eileen
I have been a fan of Frank & Eileen for a while and wear their Sligo skinny jeans on repeat. The Frank & Eileen summer styles caught my eye immediately, and I crushed on the Mary dress for months. When planning what I would pack for Italy, I knew it would make the perfect dress for the Amalfi Coast. I am not embarrassed to admit how often I wore the Mary in Italy. The relaxed fit was perfect and wasn't loose or tight in any area. The blue Mary is currently on my wish list!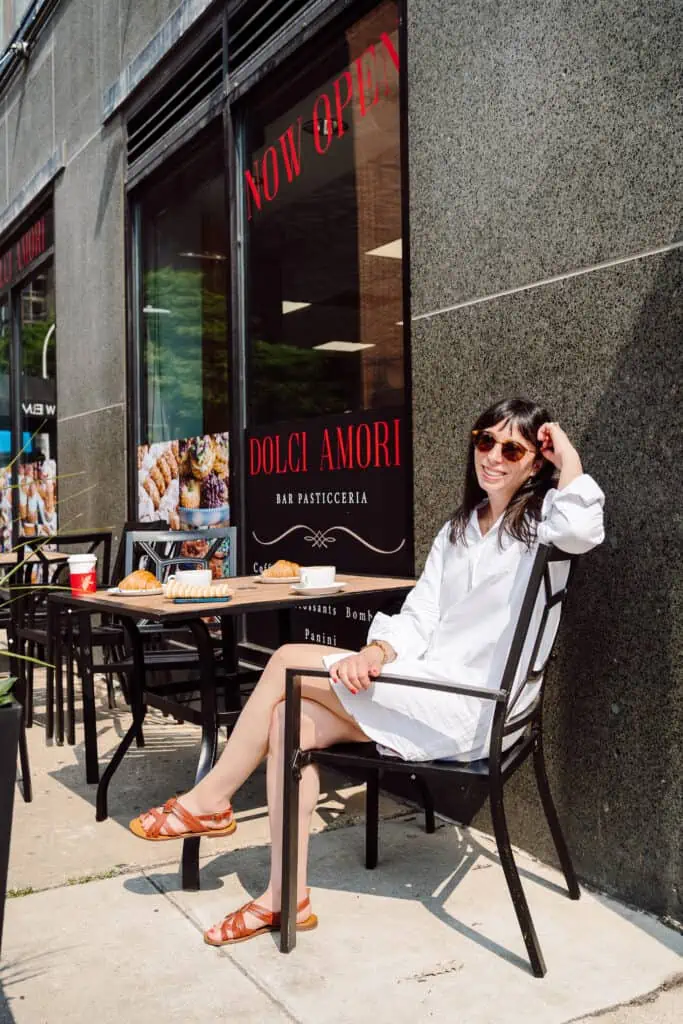 I ordered the small, and I am 5'6″, my normal size. You can refer to their size chart here if you have questions about sizing.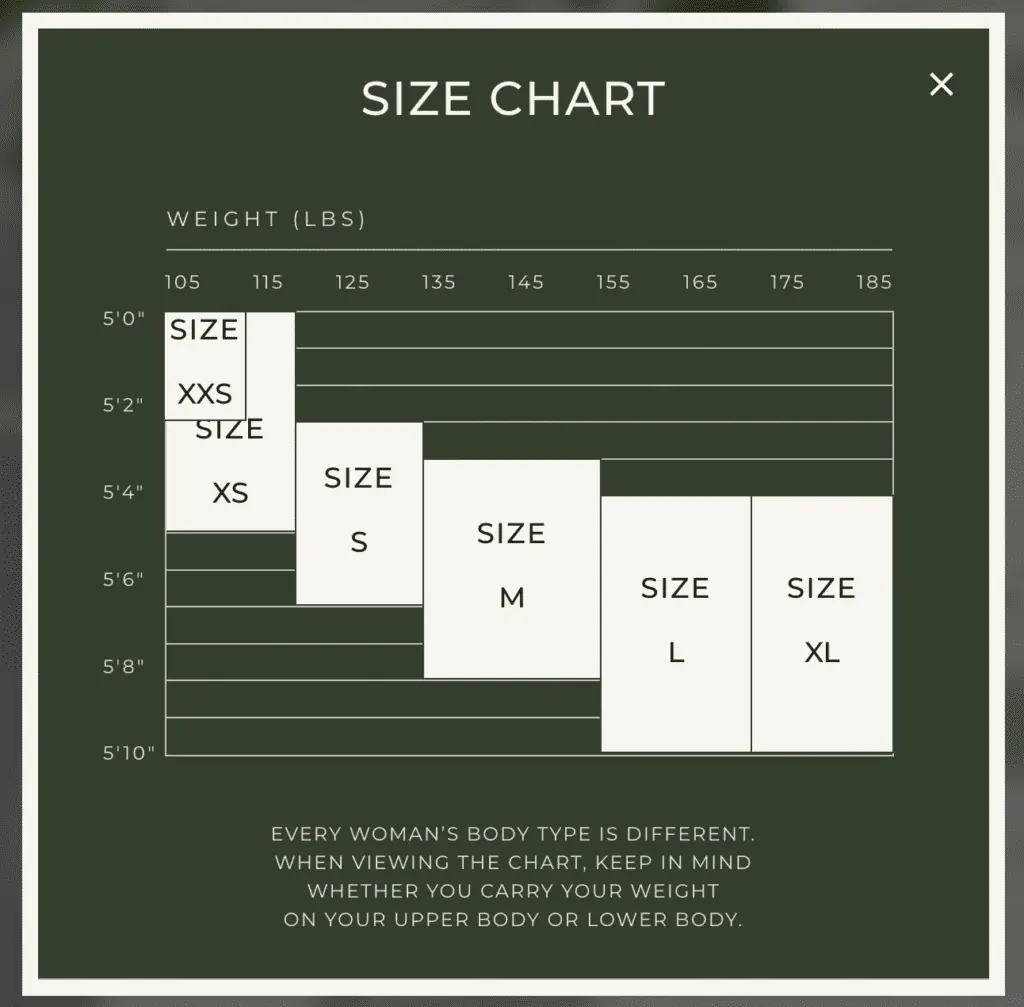 How to Style Frank & Eileen Dresses
One of the features I love about the shirt dresses from Frank & Eileen is that you can style them your way to put a fun spin on them. Pop the collar, roll up the sleeves (which I often do). You can belt it too! The Mary has raw edges at the bottom and is made from the best Italian fabric. The label mentions the dresses were woven in Italy. This was a fun detail to see while I wore them in Italy.

I ordered a few additional Frank & Eileen pieces for the trip, including two Rory dresses, the longer shirt dress style. I ordered both of these in linen which was perfect for beach days. We spent a morning on a boat in Capri. Rory could easily be worn over my bathing suit and feel pulled together with sunglasses and a hat. The two colors I ordered were baby blue and striped linen.
This is the biggest question I had from readers on which fabric they should order first and how I decided. There are so many different colors to choose from. Frank & Eileen added new colors for summer styles. This includes a beautiful green called Thyme that I love! For the Mary, the classic shirt dress, I knew I would wear it the most in the white denim over linen. For the pool and beach, I opted for the longer Rory dresses. I felt the linen would be lighter for hot days. There were warmer days in Italy when I wore the Mary, and I wished it was the linen. You can't go wrong either way. It just depends on where you will wear the shirt dress more.
Signature Button Placement on Frank & Eileen Summer Styles
I had a few questions about the button placement for Frank & Eileen. The buttons do not go all the way up like traditional shirts. Buttons are placed just above the chest area for a flattering look. Don't be concerned that the placement is too low. It is a modest and flattering placement. You can decide what is best for you, which you close and keep open.
For the Rory dress, the buttons go down to the bottom as it is a longer dress. I preferred a few to be open so I could move around more easily and show off some of my legs when I wanted to.
The chest pocket on both Rory and Mary was key for one big reason. My lens cap for my camera fits perfectly. I never had an issue with misplacing my lens cap as I was shooting the beaches in Italy. It had a perfect spot on that top pocket!
Care for The Frank & Eileen Shirt Dresses
The dresses can be washed at home inside out on cold and tumbled dry on low, which is easy maintenance making them easy to wash and wear on repeat.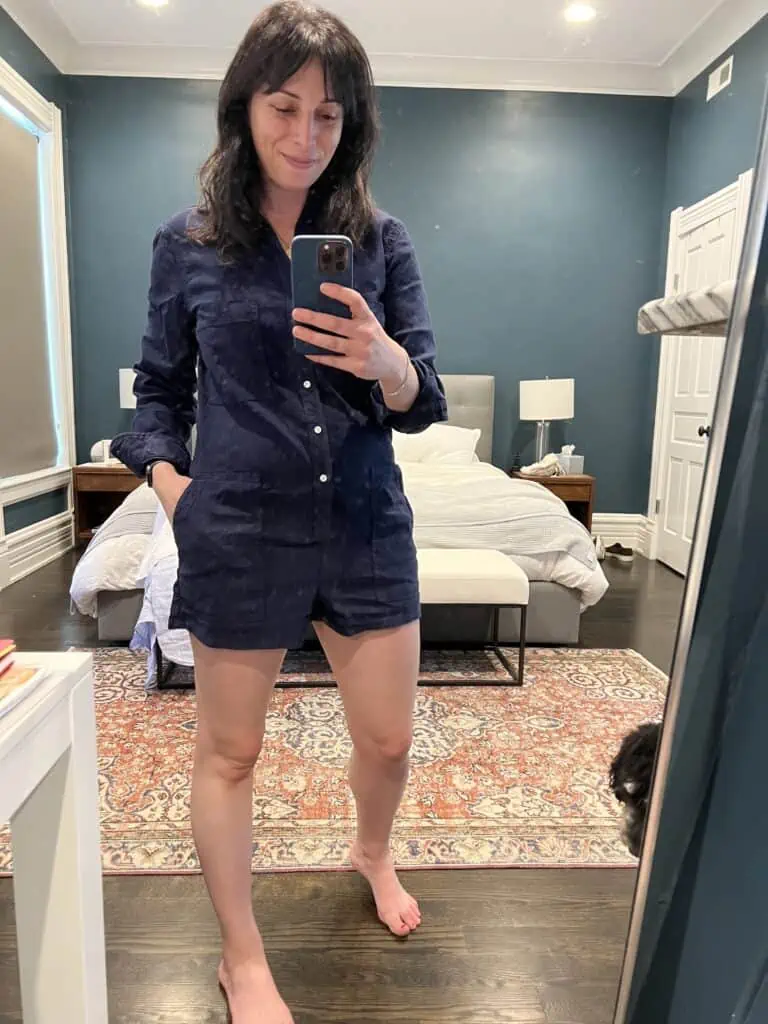 This Ireland playsuit in navy is CUTE!! I ordered it and debated the fit as I haven't really loved the jumpsuit styles and which areas on the body they flatter. This piece is super flattering from all angles and adorable. I am saving it for our road trip to the East Coast next week. It will be perfect for New England in the summer paired with a flat sandal.

About Frank & Eileen
As a female-owned small business, I always watch out for supporting other women's businesses. Frank & Eileen is a certified women-owned, women-led B corporation. Amazing! This is not just important for me but is something important for so many of my female readers. The owner, Audrey, believes in slow fashion and sources the best sustainable fabrics from around the world to create each Frank & Eileen item based in sunny California.
You can read more about the brand and its initiatives on its About page ​Frank & Eileen here. I am so impressed by this female entrepreneurship.
Thank you, Frank & Eileen, for sponsoring this post. All opinions are my own, and this is a brand I love, and I know you will too!
Photos of me by Rebecca Tyler Photography