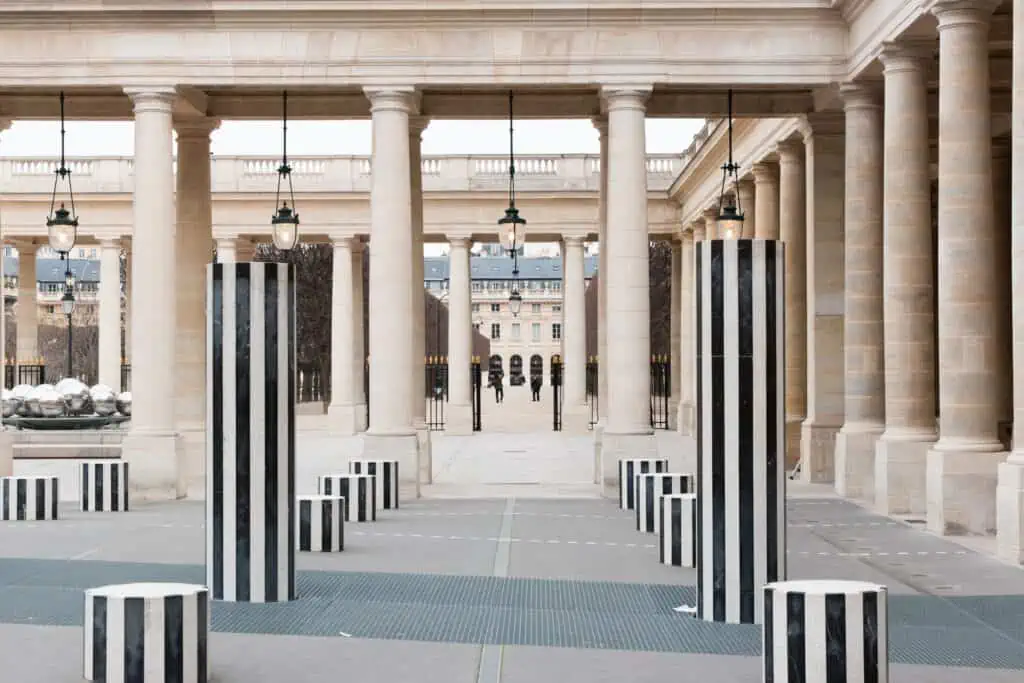 Links I Love Week 13
Happy April! It has been a great weekend in Chicago. The Paris Guide officially launched this week and my husband surprised me with John Mayer tickets. We had two amazing meals at our favorite restaurants in the city.
With every purchase of The Paris Guide, you support a small business owner and allow Everyday Parisian to continue being a source of inspiration for all things Paris. I'm deeply grateful for this incredible community that has encouraged the creation of this guide, and I hope it helps you create memories that will be treasured for years to come.
April is my birthday month, and I plan an upcoming trip to Paris. Next weekend, I will be celebrating with my husband. I cannot wait to share more details of the trip and what is on the agenda. There will be updates to The Paris Guide, and I am working on a new special project. 
Grab your coffee and croissants, and join me for this week's links I love. 
The most beautiful train stations in the world, according to Architectural Digest
Boll and Branch is having its spring sale. Use the code SPRING20. This is a great opportunity to save on their bedding. We have a whole Boll and Branch bed, including a duvet, insert, pillows, sheets, and waffle blanket. Henri loves it just as much as we do! 
The best things to do in Rome. My husband and I have one night here at the end of our honeymoon. Taking notes! Via CN Traveler
How Paris kicked out the cars via Slate
A flight attendant's guide to surviving long-haul flights. This is such a helpful article via CNN
7 airline stopover programs to stretch your airfare in 2023 via CN Traveler
How to avoid flight delays and cancellations and what to do if it happens via AFAR
Secret gardens to discover in Paris via Architectural Digest
Vogue shares their top 10 favorite Airbnbs in Paris
Top travel trends of 2023 according to American express travel president
I loved watching Mac and Rita on the plane home from Colorado last weekend. You can find it on Hulu. Also, Diane Keaton's first pilates class was so funny that I cried; it was very relatable as I just took it. 
This laid-back coastal town has the charm of Portofino without the crowds. We went last summer and loved it. Via Travel and Leisure
I bought this dress in navy and sized up to a six; as mentioned in the reviews, the sizing was UK and runs small. It arrived so quickly, and it's a stunner! The price is a bit more than the other dresses I mentioned but the quality and fit are superb. I want it in another color. Use the code ACCOUNTSF for 10% I also got it in white. 
Tech is allowing businesses to overcharge you in tips via NYT
Rick Steves on traveling through Europe post-pandemic and how it changed travel via The Atlantic 
Diptyque launched a new candle at the perfect time. Cherry blossom season. I need to get in ASAP to smell it. I heard it is a lighter Baies scent and selling quickly! My Chicago location has just a few left if you want to call Sarah, she can send you one. P.S. I heard city candles are coming very soon.
What exactly are alt retinols and how to use them via Vogue
11 stunning restaurants to visit before you die via Architectural Digest
I love this new tiered dress from Cuyana
New Paris hotels bring back maximalist design and playful patterns via The Robb Report
Home cooks find bargains at the restaurant supply store (unblocked) via NYT
This week's best sellers include two great sweaters for spring
Walking Paris garbage strewn streets via The New Yorker
More millennials are turning 40 and they are changing travel as we know it via CNBC
The ultimate Paris packing list via Travel and Leisure. It's always good to have a second opinion on options
Banana Republic launched a home line. I have recently mentioned they have been revamping their brand, and this is a great extension. You can shop the line here.
I loved this article on growing up and settling down and how it changes our friendships via Vogue
Firefly Lane season 2 is coming in April, and I can't wait. I was left hanging at the end of Season 1
How to eat your way through Paris in a day
I shared the best people watching cafés in Paris here
The Margaux spring sale is here with shoes up to 20% off. My favorite flats are included in the sale
We will never reach peak croissant via NYT
J.Crew launched their spring line and they are offering 40% off almost everything, including some great swim options.
Chicago magazine shares 11 best new restaurants, and there are a few French spots
The ultimate guide to European Train Travel with a Europass via Afar
This Bonjour striped sweatshirt is too cute!
P.S. Don't miss a blog post!
Sign up to get Links I Love delivered to your inbox every Sunday.
Supporting The Print Shop helps bring valuable free content to your weekly inboxes.
*This post includes affiliate links. I make a small commission off items purchased through my links at no cost. Merci!