The year 2020 has had me in the kitchen more than any other year. I have been making breakfast, lunch, and dinner at home pretty much since March. I think we all did the banana bread trend and then the dutch oven bread, and even reached a cooking rut on what to make for dinner.
I started ordering cookbooks to help with dinner ideas. My two new favorites for dinner ideas are Half Baked Harvest and Ina's Comfort Food.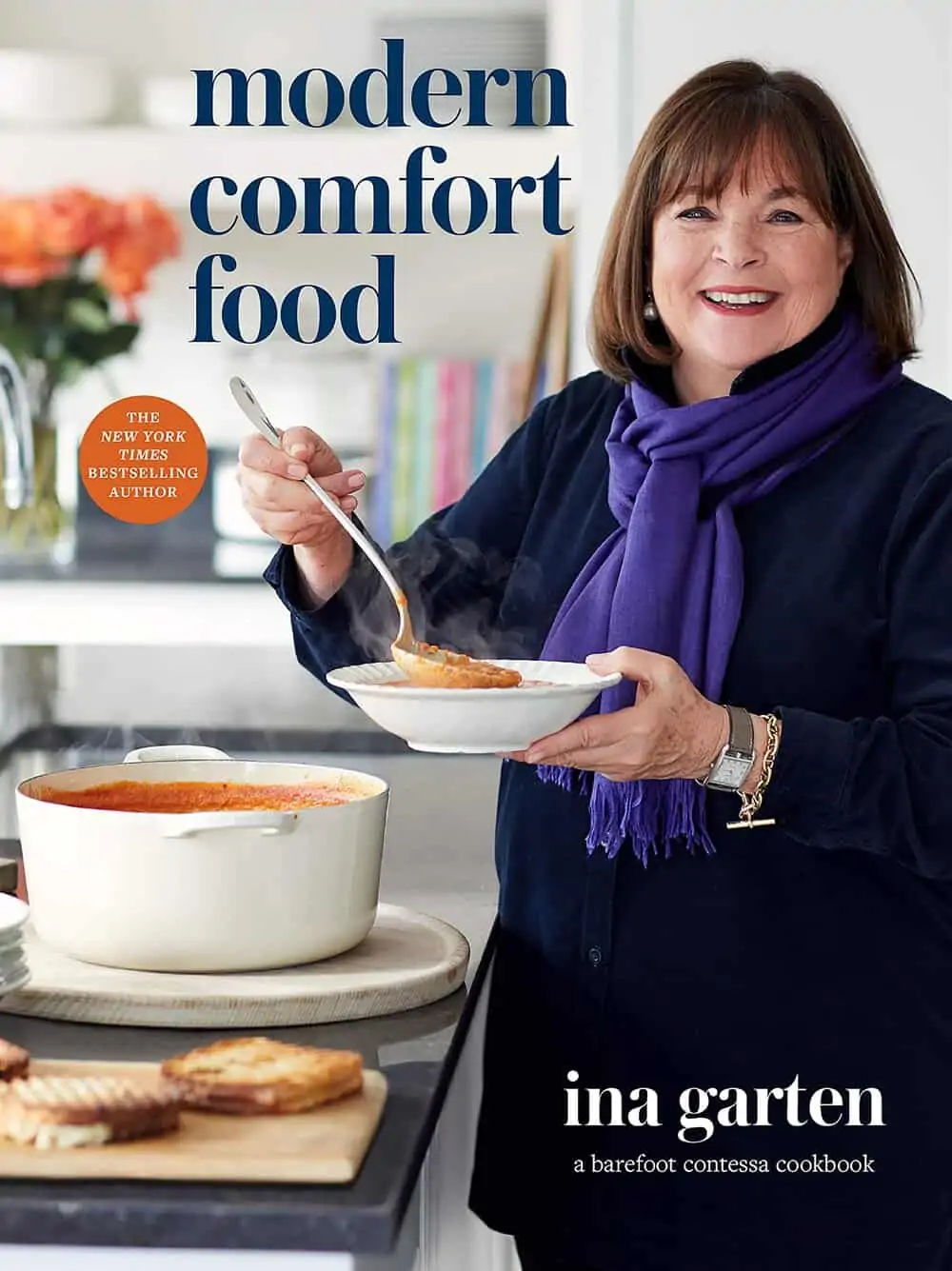 Modern Comfort came at perfect timing. Ina says she knew the US would in election mode when the book was released so comfort was her goal. She had no idea that we would be in the middle of a worldwide pandemic. There have been so many recipes I have enjoyed from this book. The lemon chicken with orzo has been a weekly staple.
I was first introduced to Half Baked Harvest through some of you. I now follow her on Instagram and love her recipe ideas. She is so inspiring with her cooking ideas, especially for dinner. I have tried a good amount of her recipes over the past couple of months. Her noodle and chicken recipes have been pick me ups on cold nights at home.
My Paris Kitchen is a great staple cookbook to have in your kitchen. If you are stumped for what to make for dinner, this is one that I grab to get inspired. Plus, the photographs are dreamy and will make you miss Paris even more. Drinking French is another David Lebovitz book if you want to skip straight to the drinks and order takeout I don't blame you.
The Bundt Collection is such a fun book. I am so inspired by all the creative recipe ideas for a bundt cake. I made the lemon blueberry one a few weeks ago, you may remember from my Instagram feed. It was so good! Bundt cakes are perfect for tea time or a holiday dessert. These make a big cake so there was plenty to go around with my neighbors.
It is no secret that I love Dorie Greenspan. When I was given the chance to meet her in Chicago, I grabbed a ticket and jumped in line. She signed my book and we have a photo together! Her vanilla sablé cookie (The Auntie Cookie) and world peace cookies are family staples. She is just as sweet in person as I imagined. On my bucket list is an invitation for dinner in Paris.
A Kitchen in France was actually a gift from a reader a few years ago. I love that it goes seasonally through recipes. It is a fun one to reach for when you need inspiration or to flip through the photographs when you are missing France.
If you are homesick for your favorite Parisian meals, this book will help. I love that Clotilde's recipes are easy and approachable. I made her profiteroles on the front cover and they were delicious!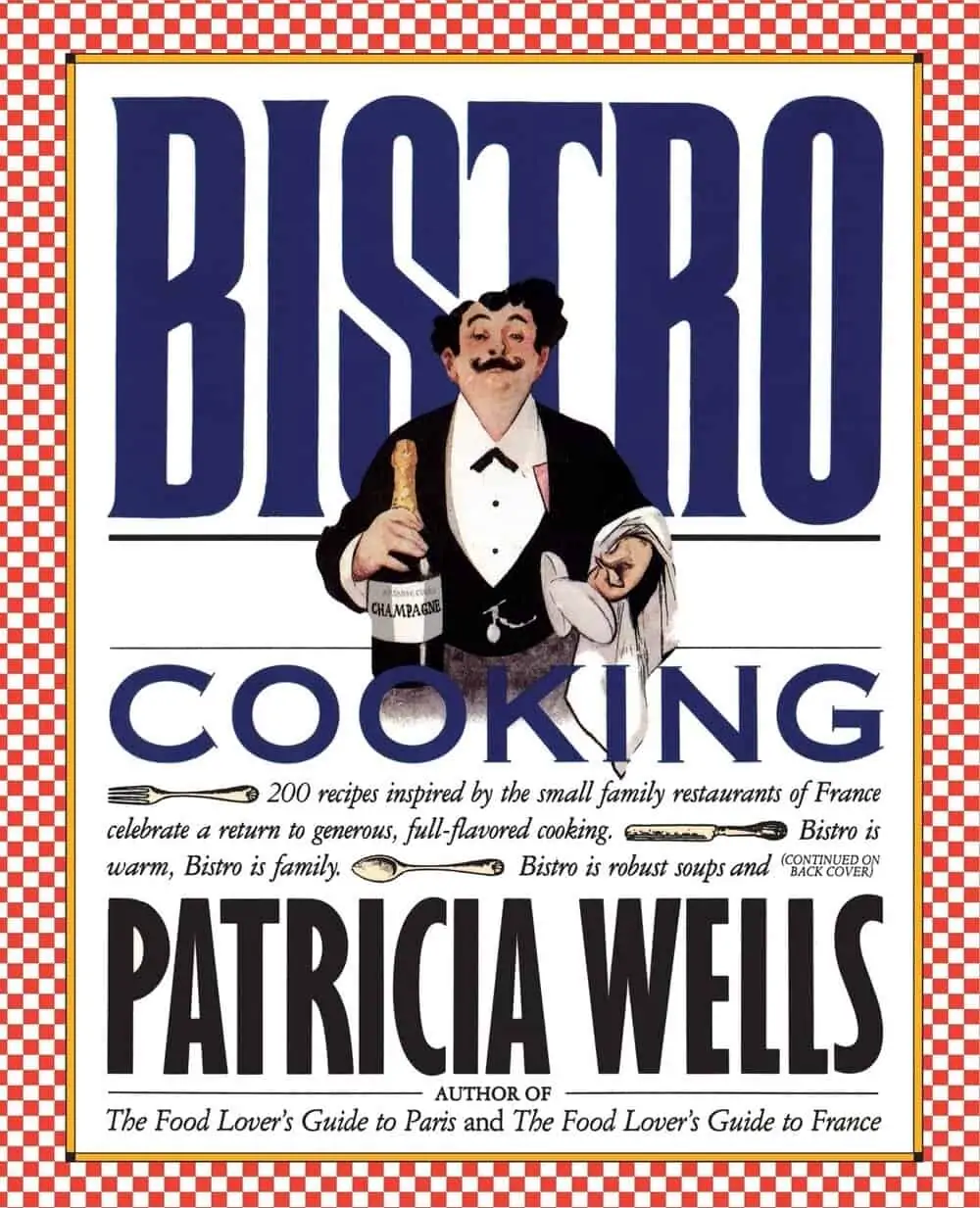 My aunt introduced me to Bistro Cooking and Patricia Wells when we cooked in her kitchen a few years ago. I immediately ordered the book after we made a few things for dinner. The book isn't filled with fancy photos, it is straight comfort food recipes. A staple for your cookbook shelf.
This post includes affiliate links. I make a small commission off of items purchased through my links. Merci!