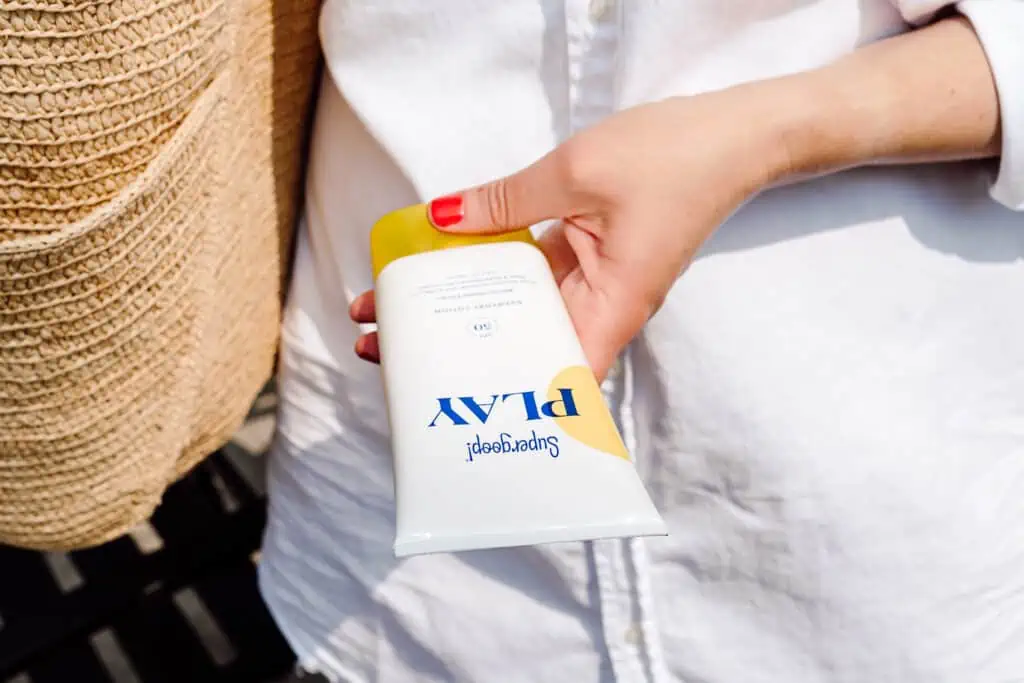 Dermstore is a fantastic online retailer for all things skincare and beauty. It has been a site I have shopped on for the past year. When I found out they were having an anniversary sale, I wanted to share the site with you. I rounded up some of my favorite brands available on the site. Savings go up to 25%! The sale runs from August 8 – August 17th. Use the code CHEERS at checkout. It also helps to be a Dermstore member to collect points. If you spend over $200 you get an additional gift with your order.
Here is the official best-seller list via Dermstore. Below are my selections from the sale.
What to Buy at the Dermstore Sale
Skincare has become a passion of mine since I lived in Paris. I am constantly looking to try new products and testing what works best with my skin. My skin tends to run dry, and I do my best to buy clean beauty as much as possible and anti-aging products.
Sunscreen at Dermstore
Sunscreen is always a must, even on cloudy days. It has become part of my routine and something I can't leave the house without. I purchased Elta MD sunscreen per the recommendation of my dermatologist and a few readers. It has worked well for my skin, and I ended up signing up for a subscription with Dermstore. They deliver a new bottle monthly at a discounted price. This is a great way to always have sunscreen on hand and an excellent reminder to keep using it! The sunscreen is part of the Dermstore sale and worth checking out! I also, of course, love Supergoop and use that as part of my regular rotation too.
Avène What to Buy at the Dermstore Sale
If you want to buy Avène skincare (one of my favorites), this is a great time to take advantage of the discount. The Retrinal eyes is a product of my regular rotation along with the thermal water.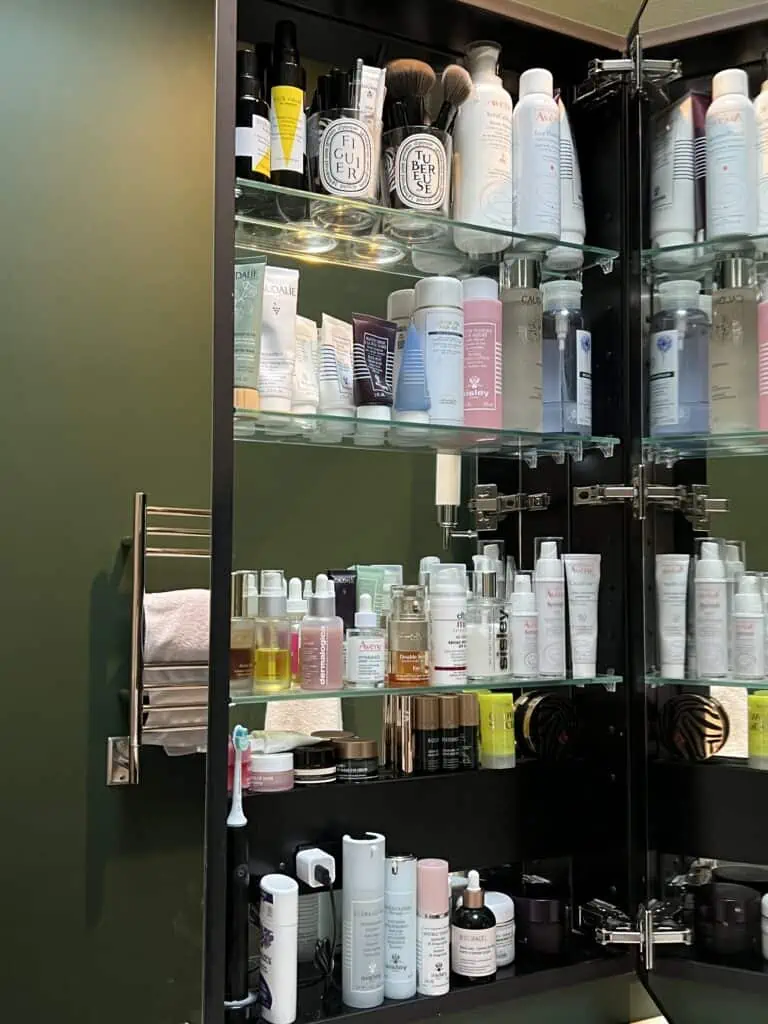 Dermalogica was one of the first brands I used after college. I don't talk about it often, but I had terrible acne throughout college. My high school skin was perfection, and the minute I stepped on campus for college, I broke out, and it continued for years. Dermalogica was the brand offered while getting a facial, and I fell in love with the products which got me out of the terrible acne cycle.
I am using the daily exfoliant in the shower with my face wash. Exfoliating is vital to help serums work their magic and to maintain a healthy glow. Recently, I purchased the Peelfoliant, a new product from Dermalogica, and I am using it a few times a week. The smell isn't my favorite, but the product works great! I packed the Dermalogica SPF 50 Skin Recovery Cream for Italy and loved it. I ordered a travel size and a few other products for the trip. Dermalogica is included in the 20% discount using CHEERS at checkout.
French Skincare Brands to Buy at Dermstore
Dermstore offers a wide variety of skincare brands. It can be overwhelming, so I pulled this list together. Don't feel pressured to buy anything you can't afford or don't need. This is all a suggestion and guidance from my personal experiences with skincare. Feel free to comment below and share your favorite skincare finds or brands you are currently using.
Caudalie What to Buy at the Dermstore Sale
Caudalie is one of my favorite French skincare brands. I love their Premier Cru brand for anti-aging and just ordered more eye cream. The price point is affordable and even better in Paris. If you can't make it to Paris, the next best thing is ordering Caudalie on sale. The Vinoperfect Radiance Serum is great for hydration and dark spots.
P.S. I loved the brand even more after experiencing their spa and vineyards in Bordeaux. It's a bucket list trip worth exploring.
Try the Caudalie beauty elixir, their best-selling product for a healthy glow.
Use the code 25% discount with the code CHEERS. Caudalie is one of the few brands offering 25% off with this sale.
French Trudon Candles
Trudon is a classic candle brand. Their stores in Paris are a dream, and you will want to smell every candle. I have seen Trudon offered at a few boutiques recently, and I was thrilled to see them on Dermstore and included in the sale! These candles are an investment but also beautiful on a styled shelf, and their burn time is 60 hours. Try the Mediterranean candle, the leather and tobacco candle, or the Moroccan mint is my favorite.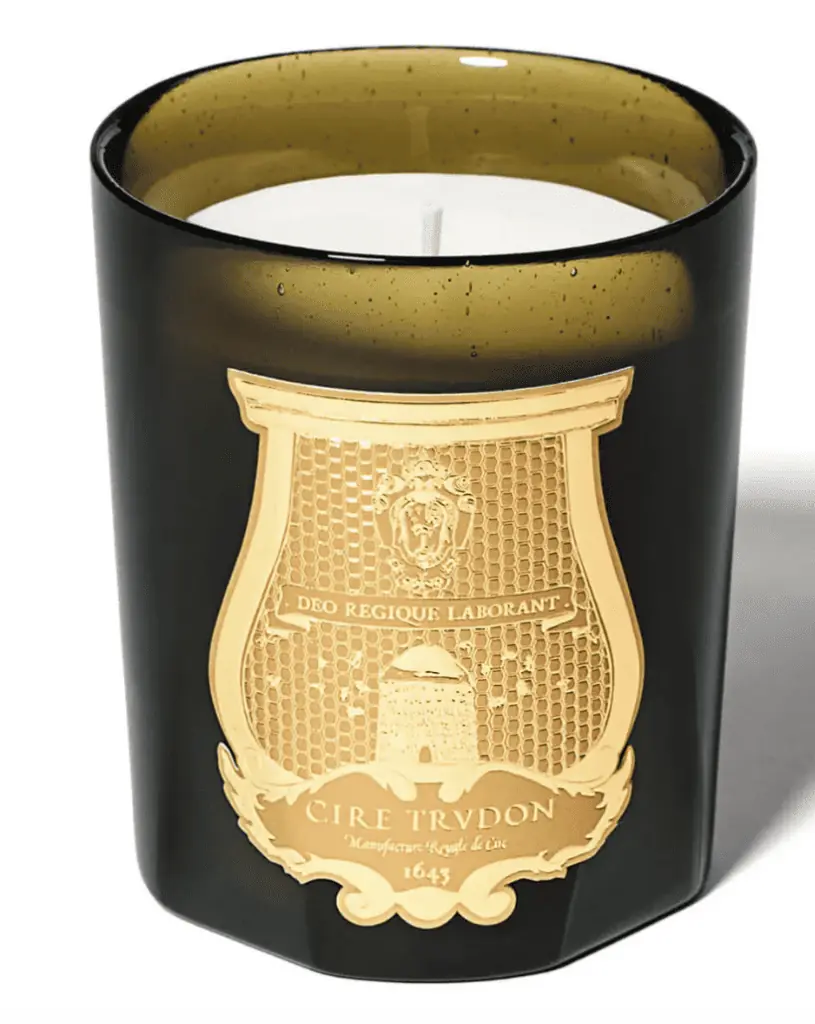 This post is not associated with the brand or sponsored. There are affiliate links in this blog post, and I do make a commission off of items purchased from my links. Merci!
Photos of me by Rebecca Tyler and Madga for Katie Donnelly Photography