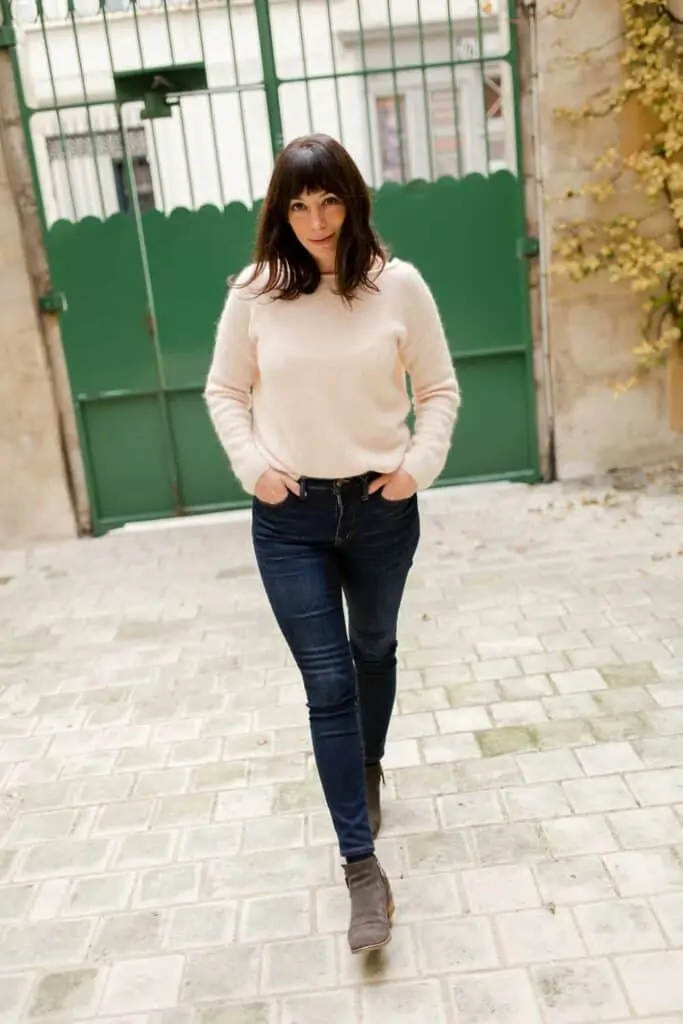 Sezane Gaspard Sweater
The Sézane Gaspard sweater is part of the essentials collection. This is a classic item that is available for sale year-round. If you are looking to try out the iconic French brand of Sézane, this is a great piece to own. My first Gaspard sweater purchase was a few years ago and I now own it in three colors. Sézane regularly updates different colors seasonally. They have a wide variety of color options. I currently have it in pink, black, and blue. I am crushing on the navy right now. If the color you want isn't available, I would continue to check back on the website for restocks in your size.
This is one of my favorite items from Sézane and I always recommend it in my capsule wardrobes for traveling to Paris. I will also point out that this was the top seller for items on the blog last year that readers purchased. There would be no surprise if this was the 2022 best-seller item as well.
A few key things to keep in mind. When ordering from Sézane online, you get free shipping with orders over $200. This is a great chance to try something in addition to the sweater to add to your order.
Sézane Sizing
The signature Gaspard jumper is one of the Sézane pieces that does run a bit larger than normal. I still go with my usual size small when purchasing. For some people, if you want a more fitted look, I would recommend ordering a smaller size. I typically say that the French sizing is a bit smaller than the US sizing. I think the US has vanity sizing. It is something to keep in mind.
You can see my full blog post on Sézane sizing here.
Ways to Wear It
One of the great reasons why I love the Sézane Gaspard sweater is that you can wear it in 3 different ways. It is such a versatile cardigan to have in your wardrobe. You can wear it with the buttons forward closed. I typically leave a button or two open and wear a camisole or tee shirt underneath as a second layer. You can wear it unbuttoned and leave the camisole exposed. I have worn it often during the summer months if I am going somewhere for the evening and need a warm knit for a chilly evening.
You can also wear the buttons on the back and have a clean look on the front. You will want to remove the clothing label on the back of the sweater carefully so it doesn't snag the sweater. This way when you wear it, the tag doesn't pop out unexpectedly.
In the spring and fall, I will wear a trench coat over the top of the sweater as an additional layer.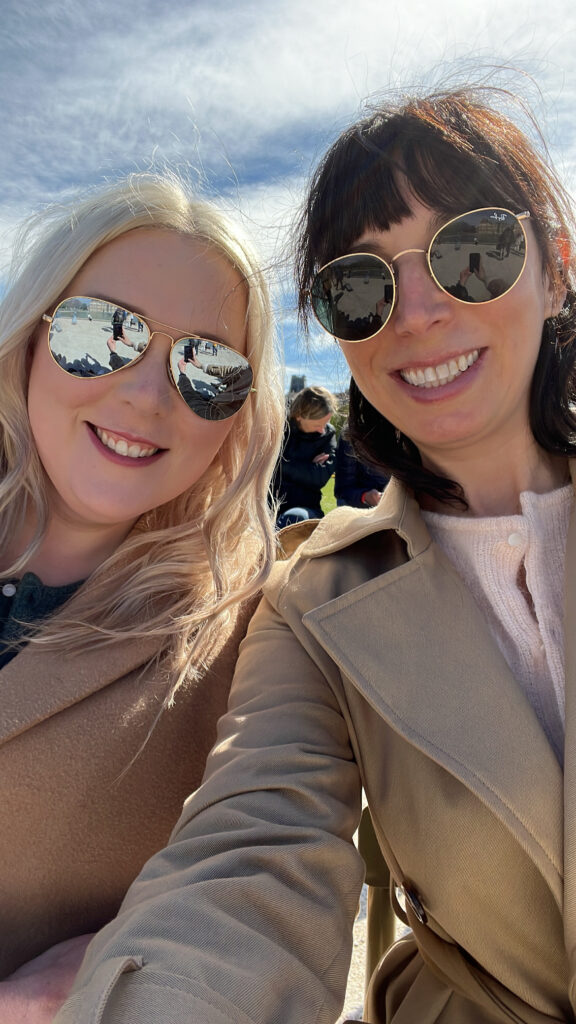 Button Details
The sweater has beautiful details of elegant mother-of-pearl buttons. Since you can wear the sweater forwards or backward, you can have the button detail going down the front or back. You can see in this photo how well the buttons match my Monica Vinader pearl necklace. The two pair so well together.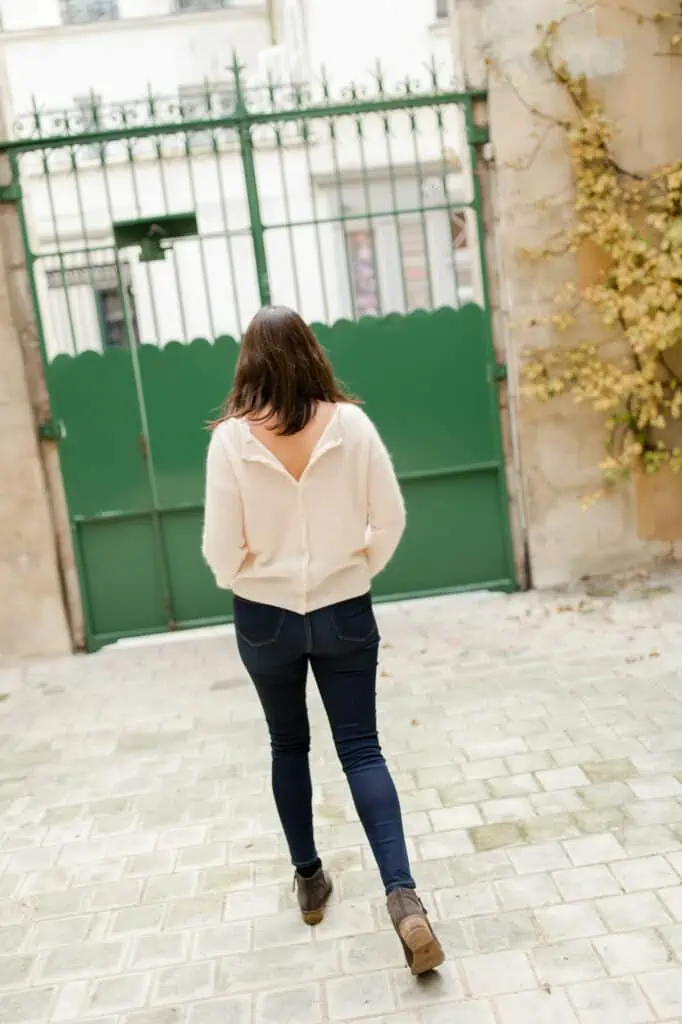 How to Care For Your Sweater
You can dry clean your Gaspard sweater. It is also easy to wash your Sézane sweaters at home. Make sure to do this on cold water with gentle soap and line dry. I use The Laundress cashmere and wool soap for my sweaters.
Sweater Composition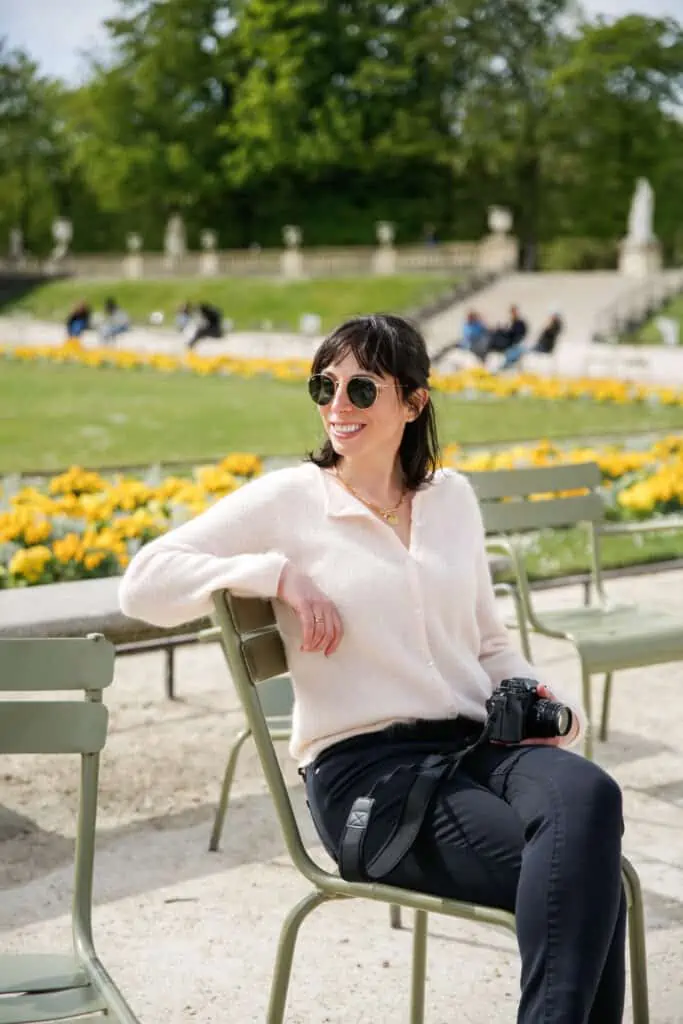 I am often asked how the sweater feels to the touch and if it is itchy. It is called a soft-touch jumper for a reason and is quite cozy. I typically wear a camisole underneath to reduce any irritation.
If you have any allergies or discomforts to certain materials, please make your own judgment and it may not be for you. The composition makeup of the sweater is 37% super kid mohair, 37 % baby alpaca, and 26% Polyamide.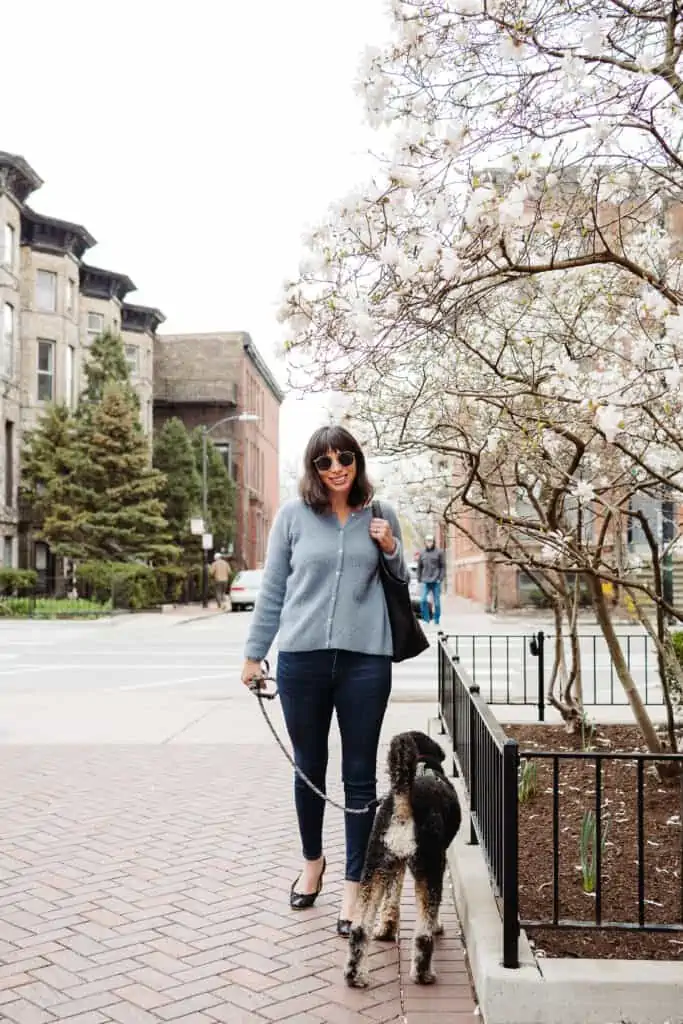 I hope you enjoy this timeless knit sweater as much as I do and that this post answers your questions on sizing and ways to wear it. If I didn't answer your question, feel free to drop your comment below and I will do my best to answer it.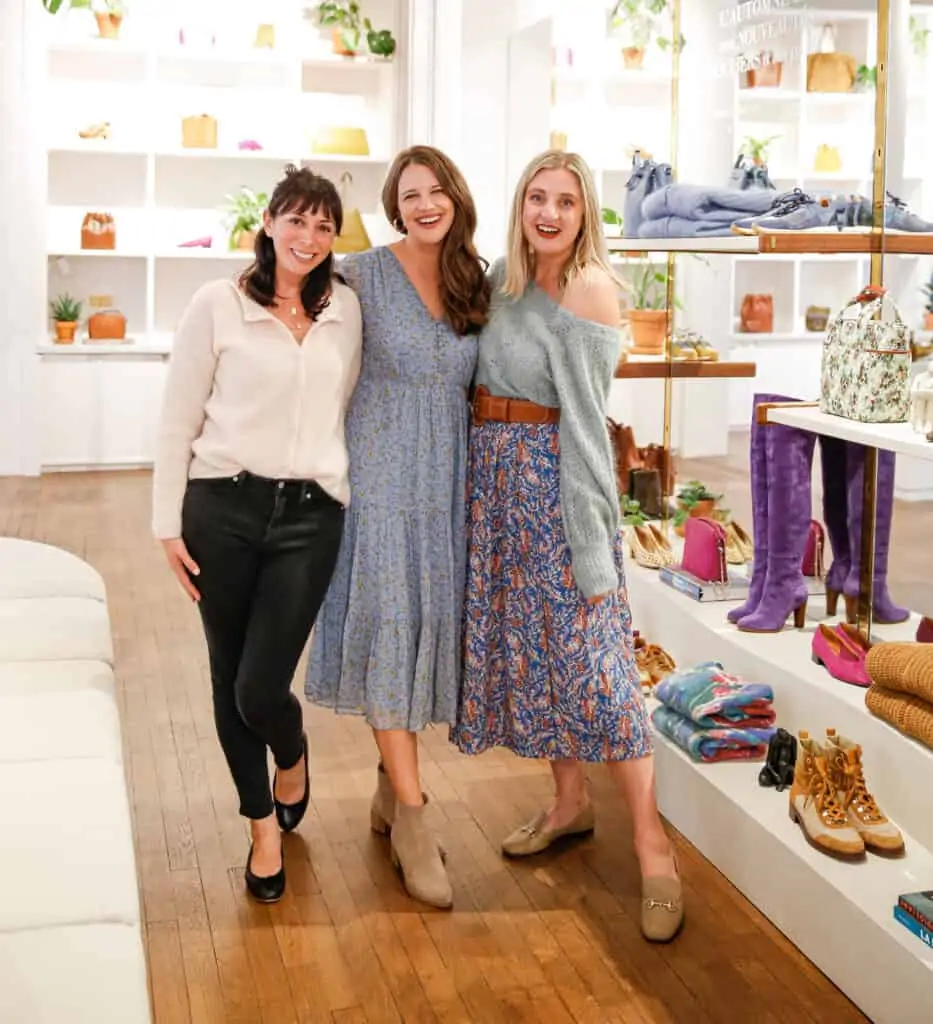 P.S. There is a Sézane shop in NYC and a San Francisco pop up. Stay tuned!
*This post includes affiliate links. I make a small commission at no additional cost to you. This helps contribute to my coffee and croissant research fund!