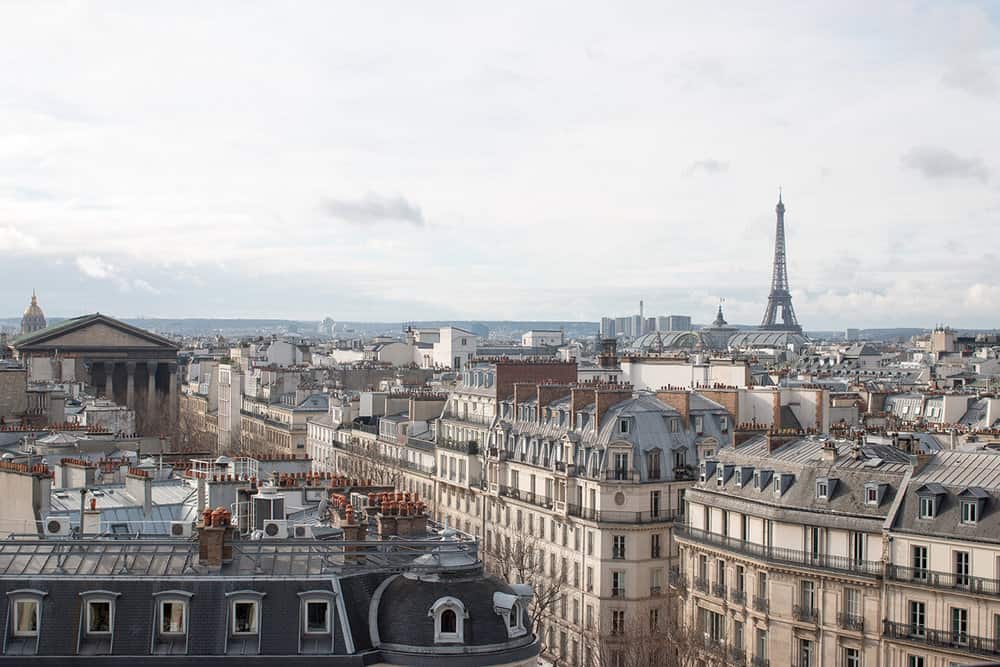 I have had a lot of reader questions come in on traveling to Paris right now. Some are general questions about traveling with families, where to stay, and where to eat. Other questions highlight traveling during the pandemic. I tried to cover a wide variety here and will continue to post new questions to help readers have the best trip possible. If your question has not been covered, feel free to drop it below to be covered on a future roundup! xo
Travel requirements for France. Do I need a test?
You need a negative Antigen or PCR test no more than 48 hours before traveling. If possible, I would try to get it closer to 24 hours in case there are any delays. In the United app, there is a way to connect to rapid PCR tests in under 4 hours. That is what I have used in the past but you do have to book with some notice. I recommend booking an appointment with time in advance so you are not scrambling to find a test last minute.
This may change in the coming weeks.
Any ideas for trips with teenagers?
Visit the Catacombs of Paris. Book in advance. Take a bike tour of the city. I recommend Fat Tire Bike Tours. Take a cooking class with La Cuisine Paris. Shopping at Galleries Lafayette.
Covid testing places for the flight back to the USA?
Covid testing is available at most pharmacies on every corner. You will be surprised if you haven't visited Paris in the last two years, how many options you have for COVID tests. I had two rapid tests just less than 5 minutes walking distance from my hotel for around 30 euros. You can ask your hotel for a recommendation if you need one. Or do a quick google search for pharmacies in your area. There are tents on the streets with testing sites with no appointment necessary.
Money-saving hacks for sightseeing!
10 tips for saving money on your next trip to Paris. Also, I highly recommend buying a museum pass.
What is open/closed with Covid? Traveling from the US to Paris in May
Paris is open. From museums, shops, and restaurants. At the time of writing this, you are still required to wear a mask indoors, ride the metro, and inside public buildings. To eat at restaurants/cafés you will need a health pass. You can see how to get your health pass in this post here. You will need a valid passport and a paper vaccination card. You will need both shots and a booster.
Boutique Hotels near Place Vendôme?
Hôtel Thérèse is a great option right in the center close to Place Vendôme and The Louvre.
Chouchou Hotel. I haven't stayed here, but it has gotten rave reviews since opening recently.
More about the Orange card?
I assume this is the SIM Orange card I have mentioned. This is a great and affordable option for switching your cell service while you are in France. You will pop out your current US SIM card (use a paper clip) and replace it with the Orange SIM card. I order mine from Amazon. This means you don't have to wait in any long lines and practice your French once you arrive in Paris. It also roams with you if you travel within other parts of Europe. It will give you a different French phone number and your US number won't be active while using the SIM. So make sure to text friends and family the new #. I typically stay on Whatsapp so all my messages stay on one thread and I don't have to worry about switching numbers. This landing page will give you more easy details on how to switch your SIM.
Tips for traveling with an 80+ old
Take your time. I have traveled with my dad in the past with a bad knee and it takes some patience. Don't overdo it on the first day. Schedule breaks in between site seeing. If you want to see a museum nearby, find them a great park or people-watching café to enjoy while you visit the museum. Most importantly, the trip is built around good memories. Book a few reservations at highly rated restaurants if food is your thing. Take uber/taxis to destinations that are far away from your accommodations.
Have you had tea at the Ritz?
I haven't yet. I have had tea in other places in Paris. If you have the opportunity, I would take advantage.
Traveling with hubby. 14 YO daughter and 11 YO son. Best arrondissement for lodging.
Try staying in the center of the city if it is your first visit and you want to hit on the sites. The first – third arrondissement on the Right Bank and the fifth – seventh arrondissement on the Left Bank. Here are my favorite boutique hotels in Paris.
Family-friendly food tours
Best Bakeries
Du Pain et Des Idées
Boulangerie Utopie
Blé Sucré
Maison Landemaine (there are a few, I prefer 28 Beaumarchais)
Headed to Paris Thursday. Best spot for a nighttime stroll and view of the Eiffel Tower? Merci
Stroll Rue Cler, people watch and take a glass of wine on a terrace at a bustling café. The Eiffel Tower sparkles every hour on the hour so stroll towards the Eiffel Tower just a quick walk from Rue Cler. Or try Rue Saint Dominique for a stroll and head to the Eiffel Tower on the Champs de Mars.
Safety Tips for The Metro
Buy a carnet (set of 10 tickets) from the machine. You can use your bank card or cash. Make sure to keep your belongings close to you and don't leave your bag unzipped while focused on the ticket machine. You can do this in English or use the in-person booth just next to the machines. They should know enough English to help you with an easy transaction. Make sure to use your polite words when interacting, Bonjour Madame/Monsieur and Merci.
Don't buy tickets from strangers even if there is a line. They will probably sell you expired tickets that aren't valid. Keep your ticket with you until your ride is over and you have exited the metro. From time to time, there will be ticket-checkers validating that you have a ticket to ride. The fine is around 50 euros.
Use one metro ticket per ride. Avoid using your phone while on the metro. It's a target for pickpocketers. Keep your bags zipped tightly. Do not make eye contact with men on the metro (females) it is a sexual invitation.
You can use google maps or city mapper (app) to plan your journey in advance. This will direct you to which lines to take/transfer and which exit to use to get you closest to your destination. There are usually several exits when leaving the metro, use the map to follow the best exit.
Try to wait to pull out your phone when you are out of the metro. Beware of your surroundings. If you don't feel safe, move to a café nearby or a space with more people.
Use your street smarts when deciding to ride the metro at night. If it doesn't feel safe for you, opt to grab an Uber. The metro lines run late at night but the number of people can vary. You can have packed metro lines close to 11 pm but later it may be less.
*This post includes affiliate links. I make a small commission off of items purchased through my links. Merci!