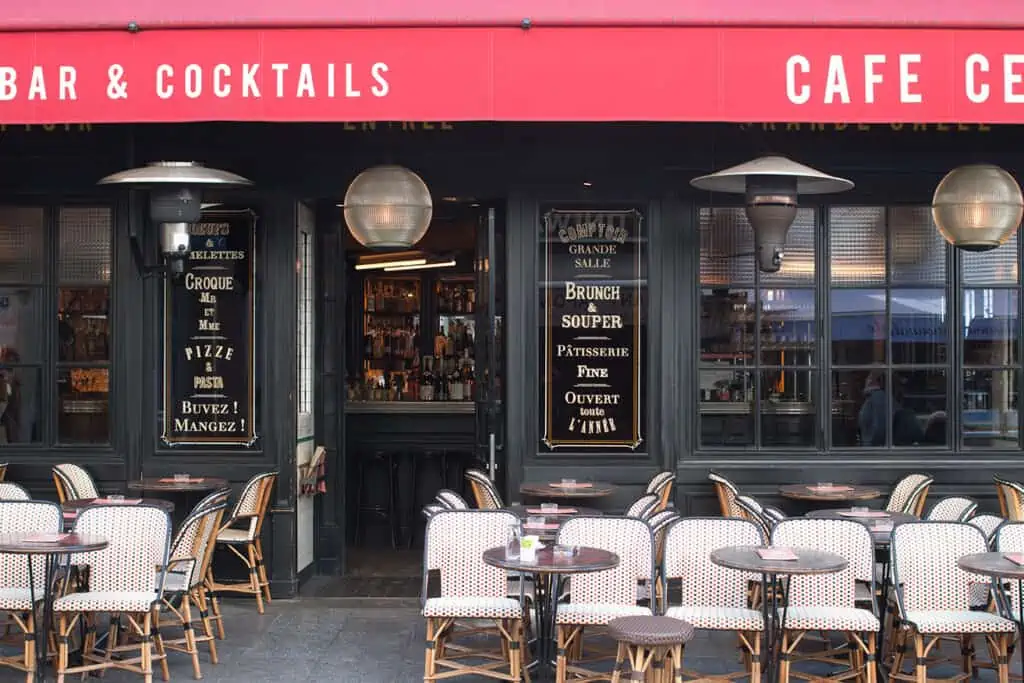 Instagram DM's have been a bit overwhelming on Paris questions and I thought this would be a great place to share all the answers and help other blog readers. These are the latest the latest questions sent in from readers here all about Paris trip planning. I hope this helps with your upcoming trip to Paris.
When sharing, I always find it better to reply to repeat questions in a blog format vs Instagram stories because you can find them later and it is a more impactful resource for readers.
These are exact questions from readers so please don't attack me on grammar or any details on how questions are phrased. Merci!
Reader Questions Answered
Boat tour suggestions?
I prefer the Batobus over the other boat tour companies just because it is easy to hop on and off and the price is reasonable. You can keep the ticket for 24 or 48 hours which makes it easy to see a lot of Paris in a short amount of time. They cover a lot of the city's major monuments and you can catch the sunset or the Eiffel Tower sparkle at night.
Green River Cruises is a great option if you have it in your budget. This is a private tour experience.
I have a month before I return to Paris for a week. What's the best way to learn some French? Thanks!
Try one of the apps like Babbel or Duolingo for daily practice. You can set up a certain amount of minutes per day on the apps. You can also listen to French music, radio, or tv. On Netflix, you can turn some of your favorite shows or movies to be dubbed into French.
This is a great way to listen and follow along with basic knowledge and try to understand. Practice daily to get ready for your upcoming trip.
Have you ever bought a flight and hotel package to Paris? What do you recommend?
I haven't done this. I know the price could sound tempting but you are going to get a better hotel room if you book directly with the hotel. They typically will give you the lowest class room if you do an offsite booking.
Any recommendations for activities in the fall in Paris?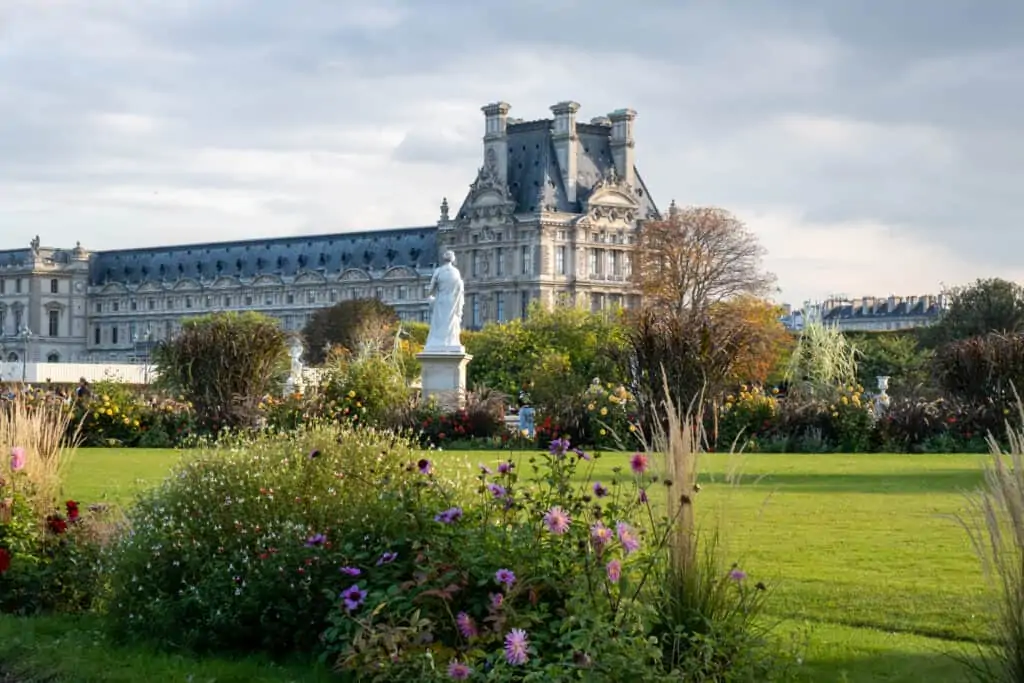 Yes, I wrote a whole post on what to do in Paris in the fall here. There are tons of activities.
I'm planning a trip to Paris in September. Any hotel or outfit recommendations?
Yes, I have a list of hotels here. These are 10 boutique hotels in Paris I personally recommend. Ideas on what to wear in Paris in the fall can be found here.
Favorite spot to eat a meal or grab a snack in Montmartre?
There are some great spots in Montmartre. It all depends on what you are looking for and your budget. We had some great meals at Le Bimbo. I have only eaten outside but the food is decent and there is good people watching. You are off the main street of Rue des Abbesses but still in the heart of Montmartre. Skip anything in Place de Tetre and just enjoy the atmosphere.
There is a Chartier in Montmartre which is lively and very French. It is a typical bistro with affordable pricing. Le Village is tiny and I had a very memorable meal here years ago. For crêpes, try La Crêperie mon ami off of Rue Lepic.
Une glass à Paris if it is ice cream weather. Sébastien Gaudard if you have a sweetooth like me. They have the best tarte citron.
Tipping – hotel staff?
I highly recommend tipping hotel staff. Luggage attendants just a few euros. One – two per bag. Concierges depend on how much they do 40- 100 euros. If it's a simple reservation, you don't really have to tip but if they go above and beyond to pull strings for a big reservation or tickets you should tip.
For those staying at a place with a butler, 15-20 euros per day.
I personally leave notes and cash for the hotel staff if I have a longer stay and they have done an outstanding job. Some people leave a few euros each day as I know the staff changes. You can check with your hotel front desk if you want further details on what is best.
Must visits in the 9th, staying at Adele and Jules. Thanks!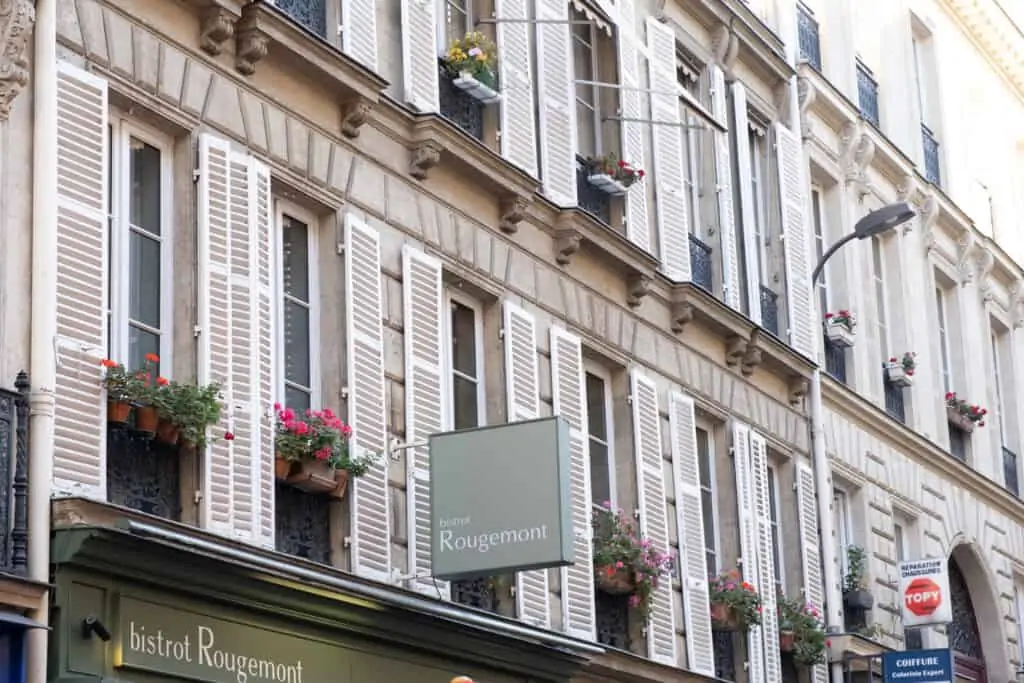 Adèle and Jules is located in the 9th arrondisement and has quickly turned into a reader favorite.
Brasserie Dubillot and Café Rougement for lunch or dinner. Montmartre is close by, definitely explore up there. You can easily walk it's 15 minutes away and there is so much to see. The Hoxton is fun for a drink and Sézane is around the corner and you can't beat how close Adele and Jules is to run purchases back. Also, check out Polène for handbags if you are shopping. See below for other favorites.
Best area to stay? Also what clothes to pack for early to mid-November?
It all depends if it is your first time and what you are looking for. I would recommend staying in the center of Paris if it is your first trip so you have easy walking or Metro access to major attractions. You can see what to pack for Paris in the fall here.
Places to eat as a single traveling female?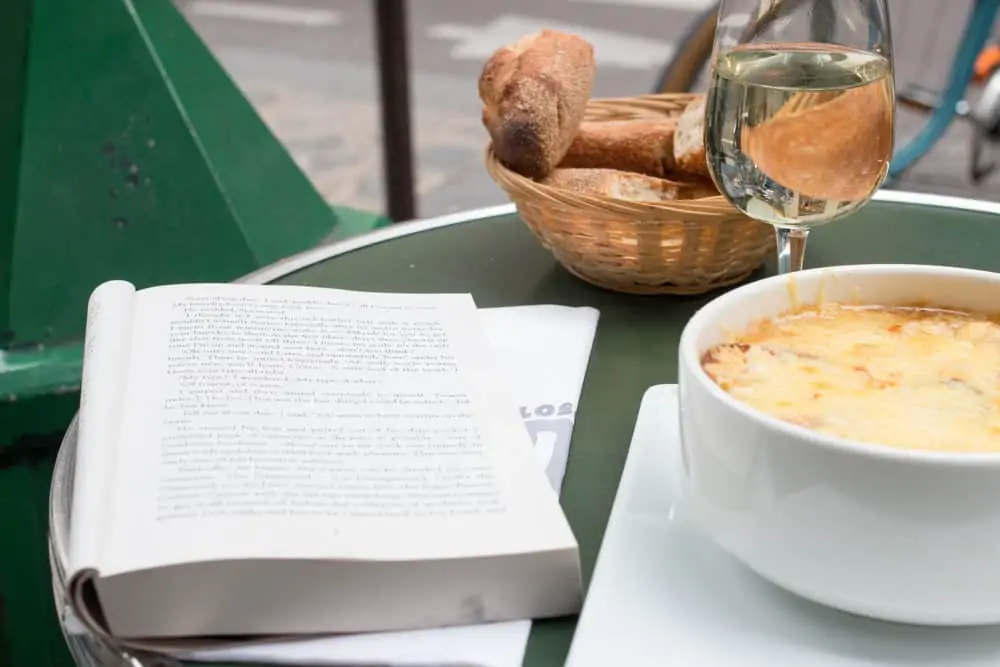 It is pretty common for people to dine solo in Paris so don't feel uncomfortable or rushed. You can even bring a book if you want something to entertain you. Try to leave your phone down and just listen and observe your surroundings. There is so much to see. Frenchie to go is a fun spot since it is more casual and you don't need a reservation. I also love L'Avant Comptoir. It's a fun lively spot I have dined alone and always met people.
Going in early December. Any unique things to see at that time of the year?
I will be writing a post closer to December. But Christmas in the city is spectacular and get ready for Christmas markets, a Ferris wheel, and ice skating.
Fave boulangerie/cafe/resto/activity close to Adele and Jules. TY. Going in September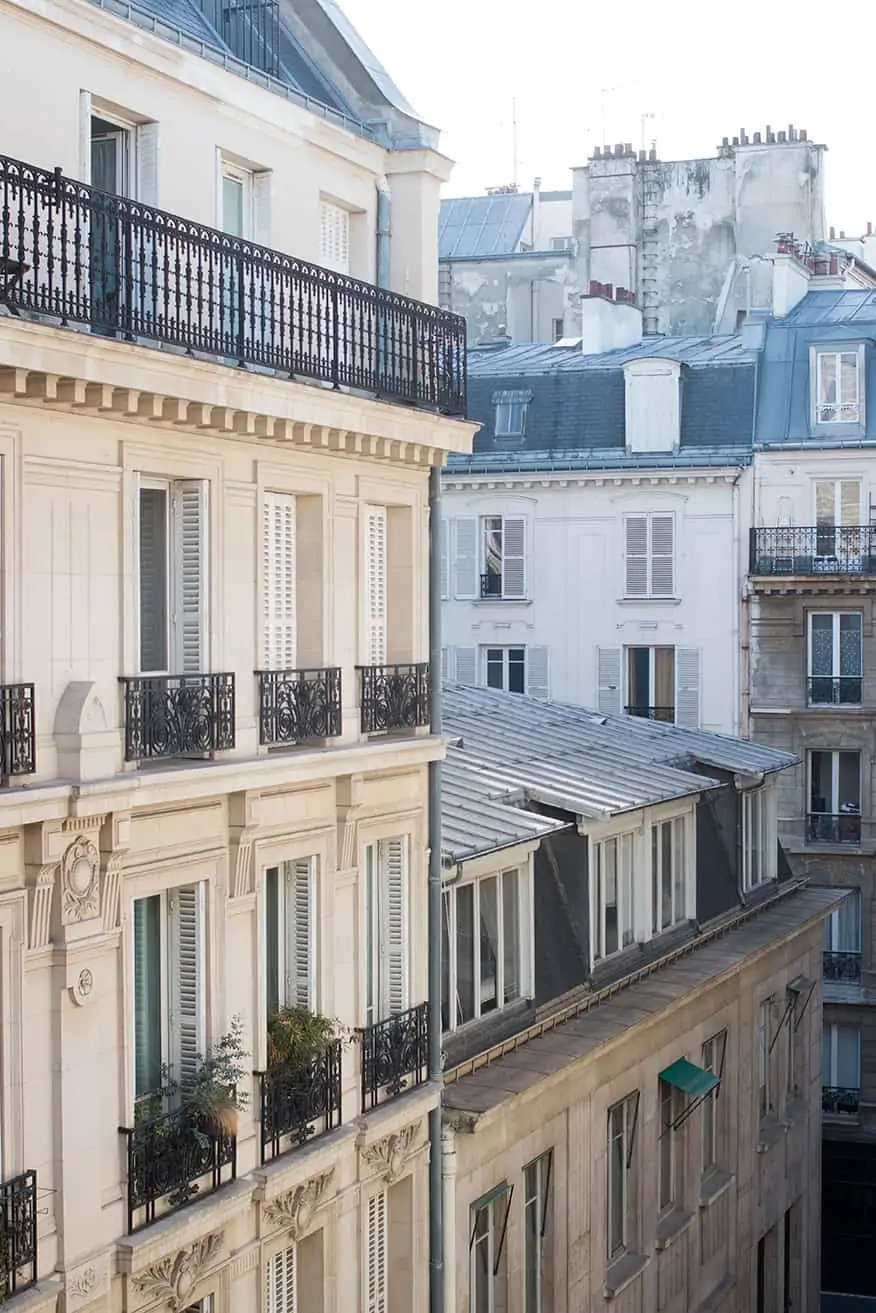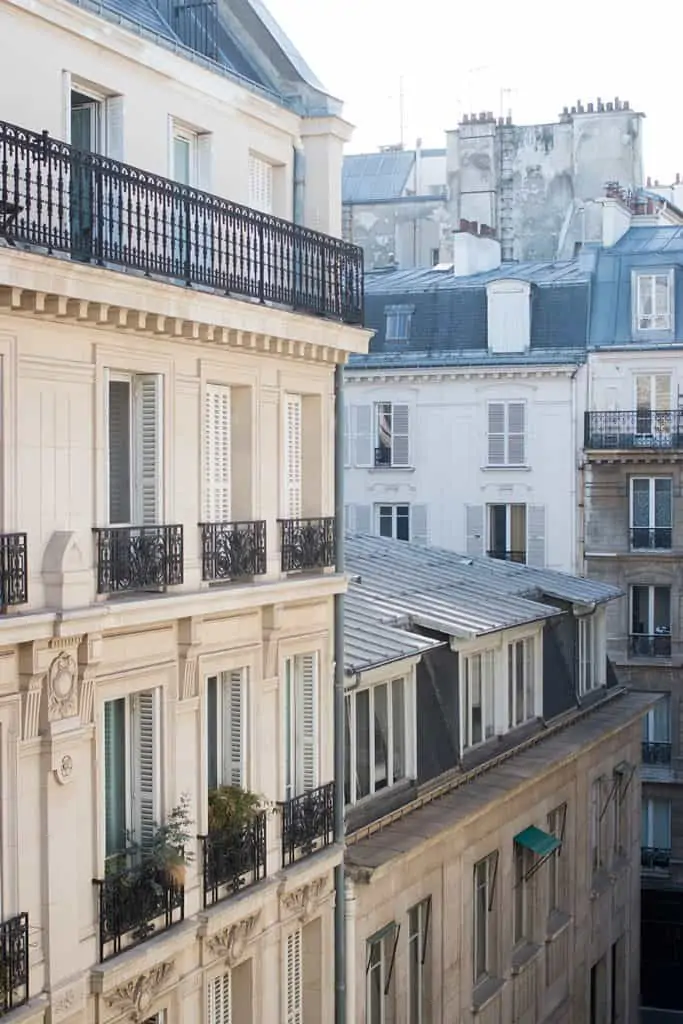 Bon Bouquet café for coffee. They have a great brunch from what I have heard and the lines are insane on weekends but I haven't tried it yet for food. Maison Louvard boulangerie. Mamiche boulangerie was delicious. As I mentioned above, Brasserie Dubillot is great and you cannot go wrong with Café Rougement. They have a blackboard menu and change it regularly based on seasonal ingredients.
Can I get away with just a leather jacket in late September? Also if hot, are sandals ok? Thanks!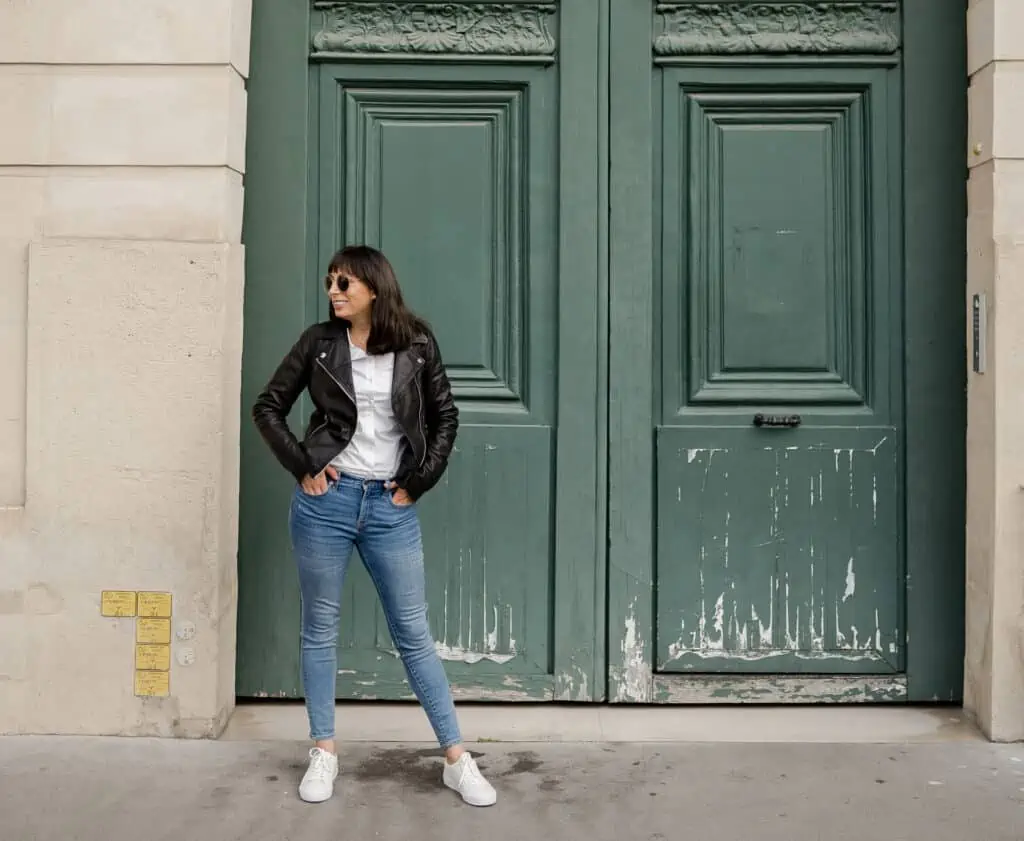 Yes! A leather jacket is great for late September. If it is warm enough, sandals as long as they aren't flip-flops you should be ok.
Do you prefer dinners with reservations or just stopping at restaurants?
Paris is super busy after a quiet couple of years in terms of tourism and restaurants are booked up in advance. I would recommend booking ahead. You may be turned away from restaurants based on availability. It all depends on the time of year and the amount of your party. You can see my full list of where to eat and drink in Paris for ideas on where to book.
Fave thing to do near Pavillon des Lettres? Just booked!
Pavillon des Lettres is a super cute boutique hotel well situated in Paris.
Try Le Mess next door. It is a classic French restaurant with great reviews and it looks adorable. I didn't try it last time but it's on my list for my next visit. Mad Men is around the corner and it was a recommendation from the hotel that I really enjoyed. Coutume coffee is close by. Check out Hôtel de la Marine which opened last October.
Chez Monsieur is a classic Parisian brasserie and terrace. It's adorable inside and the terrace is great for people-watching.
Going in October! Worth it to do a photo shoot? We will have our 10 months with us!
Yes! I always recommend a photo shoot even if you are going solo. It is the best souvenir. I would definitely do one if you are a new family with your 10-month-old's first trip to Paris. I highly recommend my friend Katie Donnelly that does all my photo shoots in Paris. If you mention the blog, she will extend a 100 euro credit towards prints.
Thanks for reading! I will be back with more reader questions in a future post!