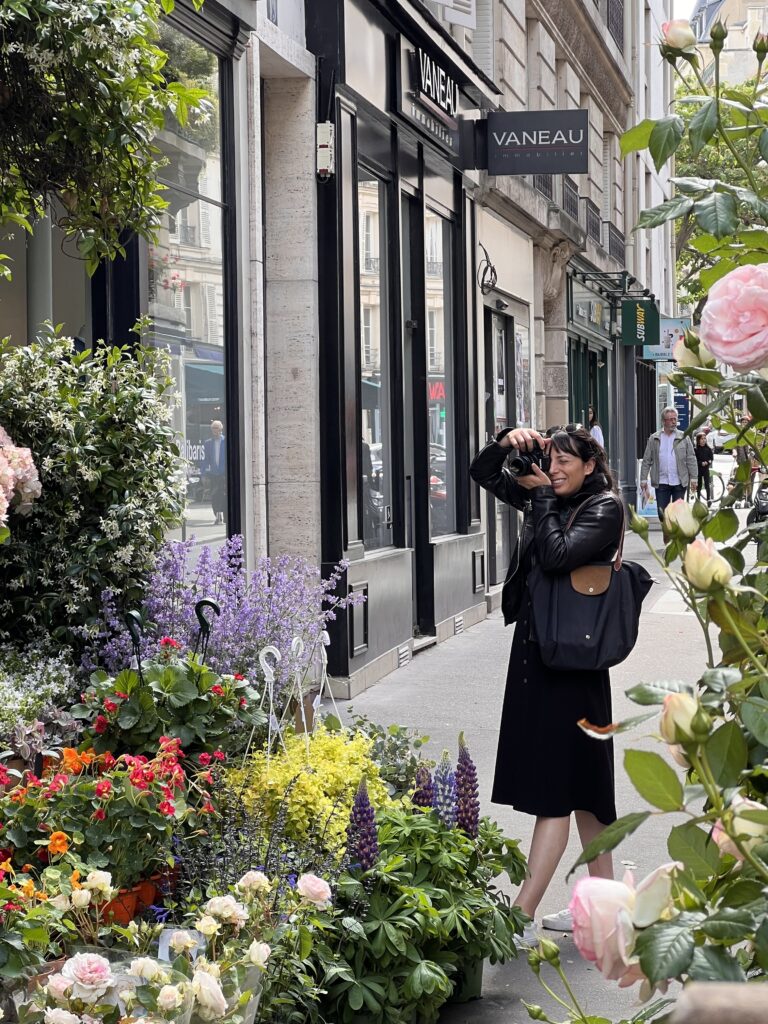 I am officially on the plane to Italy. I am with my dad and fiancé who are both sitting on each side of me while I type. We are meeting the rest of our family in Lake Como for a week of exploring. This is most of my family's first trip back since pre-Covid. I am very excited to see my niece and nephew, hang out with the family, and eat lots of pasta and pizza. Henri is in very good hands although I wish he could join us.
Grab your coffee and croissants or cappuccino and cornetto as I will be doing as soon as we land.
Thank you for joining me for this week's links!
Links I Love Week 26
Once I am home from Italy, it will be the blog's 6th anniversary! I have a few surprises planned. I also am hosting a small event at the Diptyque in Chicago. You are invited! There is limited space so make sure to RSVP. Special guest, Henri! 🐶
If you are planning a European trip this summer, my packing PDF may be helpful for you. You can also check out this packing post for what I packed for Italy this summer.
When the world gives you lemons… make a stand. This was such a cute post about the modernization of the lemonade stand. Have you seen any good ones in your neighborhood? Via NYT
A few new things to watch:
Hotel Portofino – many have suggested I watch this. This is also a hint to where we are going in Italy.
Murder in Provence – you need Britbox to watch but looks interesting
Lincoln Lawyer – we have been watching this on Netflix recently. I would love to know if anyone else is watching or has watched.
How to do Paris like a French girl
How To Volunteer Online—From The Comfort Of Your Own Home
Why Europe travel is such a mess right now
The best Asian food on rue Saint-Anne my fiancé and I were just walking these streets recently and we were so intrigued by all the lines at every spot. We wish we had a guide! Bookmark this.
How to be more respectful when we travel
Trader Joe's Employees Reveal Their Favorite New and Returning Summer Products I have learned that Trader Joe's has a lot of seasonal items.
Tour Nancy Meyer's new LA home. It's a dream
How the travel industry entices you to return
I had the 3ft for many years before moving and now we have the 5ft. The price is very reasonable on sale. It is still a splurge item. If you have your eye on it, this is a great opportunity to buy it. You can see it in my home here. 
Jean Imbert opens his Cinéma Club at the Plaza Athénée
The best pastries in Paris according to Eater
I updated this Boutique Hotel post in Paris with two new hotels to discover on your next trip
The Laundress is 25% off right now. I know I talk about them a lot but they are really that good! It's a splurge but with the discount it is reasonable. This also makes a great housewarming present.
I am adding these chicken pesto skewers to my list of recipes to make for summer
Summersalt is running a 30% off sale on their swimsuits which I have never seen before. I own the sidestroke in the pink. I love that they research the fit of so many women to make their suits flattering on all different body types.
The ultimate guide to the best restaurants to dine in during Paris Fashion Week
Weddings Are Back — And They're More Expensive Than Ever I can vouch for this one. My very small destination wedding has been a challenge.
Supreme Court overturns Roe v. Wade, ending the right to abortion upheld for decades (NPR)
Boden is 50% off a lot of dresses including this one I am packing for Italy.
I wrote 20 essentials you need for a long-haul flight
P.S. Don't miss a blog post.
Sign up to get Links I Love delivered to your inbox every Sunday.
Supporting The Print Shop helps bring valuable free content to your inboxes each week.
*This post includes affiliate links. I make a small commission off of items purchased through my links at no cost to you. Merci!