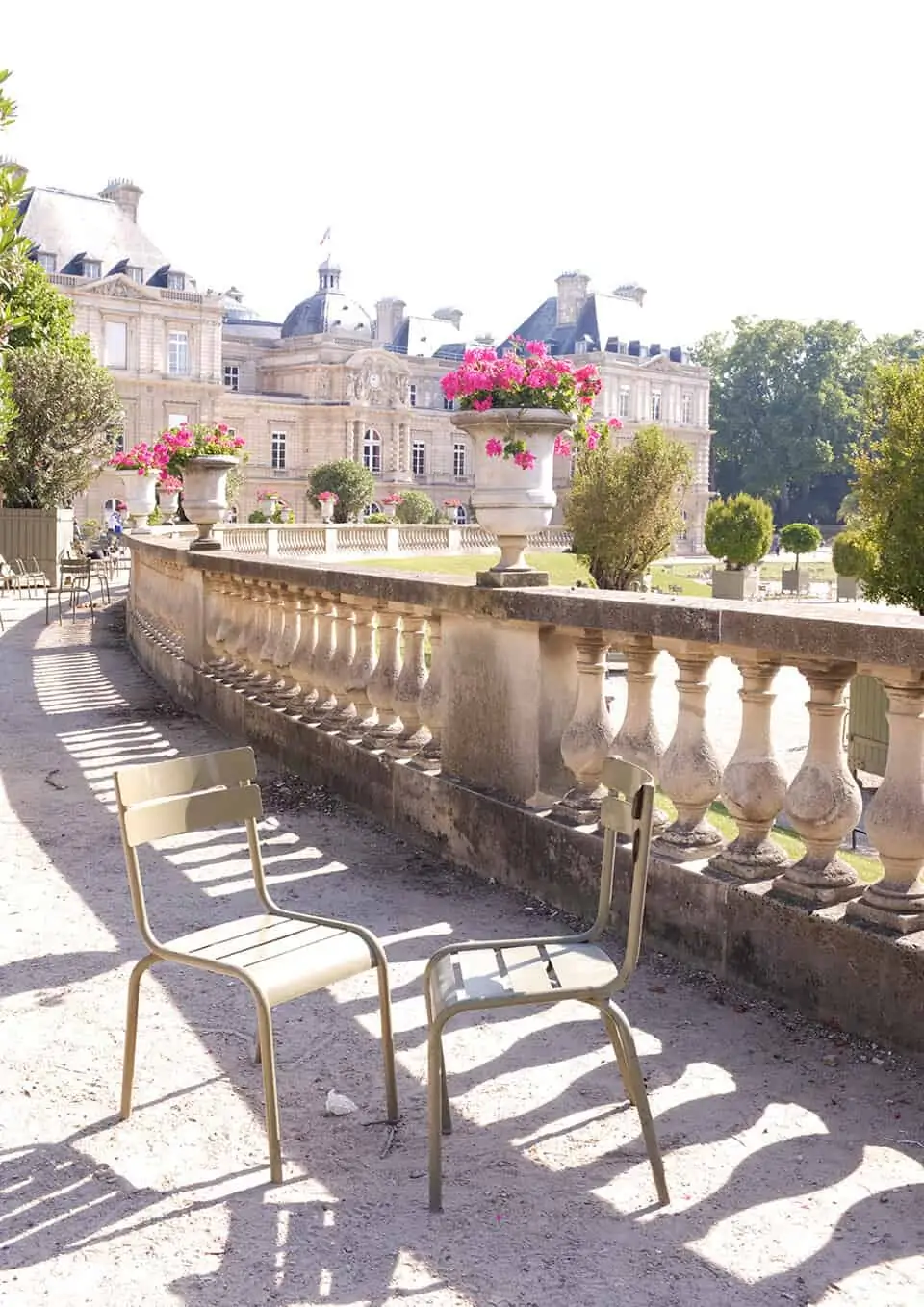 Shop Summer Morning in Luxembourg Gardens Here
Happy Father's Day! I was very lucky to spend some quality time with my dad recently. For Father's day, I sent him the biscotti he loves and requests all the time along with this joke book. I also sent the same package to my brother-in-law. We have a very dry sense of humor and I know at least one or two of these jokes will get them going. This was a BIG week for me. I finally made it back to my dance studio in person. I have been zoom dancing for the last 18 months from my bedroom. I missed the smiles, the energy, and the music. It was so good to be back. I also entertained some friends in the backyard and got to see faces I haven't seen in so long.
Grab your coffee and croissants and join me for my favorite links of the week.
Why The French Rarely Say I Love You
Common Mistakes Travelers Make in Italy and How to Avoid Them I have plans to visit Italy soon and this was so helpful.
The Roaring 20's is a film set in Paris taking you through everyday people as they cross paths with each other throughout the day. You can stream this from home for $15. I am going to watch this over the weekend and report back.
9 Kitchen Trends Taking Tik Tok by Storm according to Architectural Digest
I have used Trade coffee for over a year now. It is a great way to try new small roasters. You can get your beans ground or whole. There is a simple flavor quiz to find the perfect coffee just for you.
I bought this linen shirt in white and now it is on sale. Snatching up the French blue color while it is still available. This is perfect for Summer nights and layering pieces over dresses.
This packable straw hat is essential for Summer.

The most anticipated restaurants opening this Summer in Chicago. I am very excited to try some new restaurants after eating at home for the last 18 months.
For those of you headed to Paris, Alyssa and I put together a Paris packing/checklist. This is broken down by the season and also covers important reminders about traveling internationally.
Last year, I was planning a girl's trip to Paris which was postponed. We finally have dates and we will be back in Paris in October 🥳 There is space available on this trip but spots are limited. The spaces will go up for sale on Tuesday. You can visit this site for more details.
The History Of Juneteenth via NPR
What it is like to visit Paris right now.
New Terraces to discover in Paris
I bought a few things this week to update my Summer wardrobe. Jean shorts and slides.
Winners and Losers of the Work from Home Revolution
I am a BIG fan of Tata Harper. This mini sale allows you to restock your travel bags. These are the perfect size for little bags on the go.
Sezane launched their Summer archives. I bought three dresses for half the price that I will wear for years to come. I can't wait for them to arrive. For a sizing guide, you can check out this post.
The Health Benefits of Coffee NYT
This white dress is perfect for Summer.
Hill House of The Nap Dress just launched a new color. These go quickly. I own it in white and would love the black. It is so comfortable and great for outdoor events or hanging at home.
All the details about the Arc de Triomphe and the limited art wrap that is happening later this year.
Cosabella is having their big annual sale up to 30% off. This is where I buy my underwear. They are so comfortable and great for wearing under dresses and skirts.
Europe is edging towards a more open summer with American tourists
This may be my favorite purchase of 2021! No need for a grill. The amount of chicken I make in a week is a bit crazy. I use chicken almost daily for cooking and I can now grill on my stovetop. The chicken is so flavorful and delicious and this pan is only $100. Colors are selling out fast so check here or here.
These red, white, and blue espadrilles are perfect for a French-inspired summer. Plus, they are under $20!
More sleeper trains from Paris have been added to explore Europe. This is a low-carbon way to travel and see the world.
The Best Open Air Cinemas in Paris
These matching pajamas look so comfy and they are on sale. I love a good matching pajama and I have multiple sets.
France ends nightly curfew as COVID situation improves faster
Some people save things. Others crave a clean slate. What happens when opposites attract? – I find this very relevant to my relationship, I'm sure others can relate too
How and why to discuss Juneteenth with your children
What You Need To Know Before Criticizing A Post-Pandemic Restaurant
Where Can I Travel Right Now From The United States?
*This post includes affiliate links. I make a small commission off of items purchased through my links. Merci!