Madewell has been one of my favorite brands to shop for clothes. It is a brand under J. Crew but the style is a little different. They are both great places for affordable and quality clothes without breaking the bank. I have not shopped in months, especially for Summer clothes. I think that has to be for a lot of us. I filmed a video with Henri last week and I was in a scramble to find something I wanted to wear. I was in a bit of a panic and called Madewell to see if they could put a few things away for me to make it an easy and quick shop. I also asked if they were dog friendly and they said yes! Henri and I got to shop together!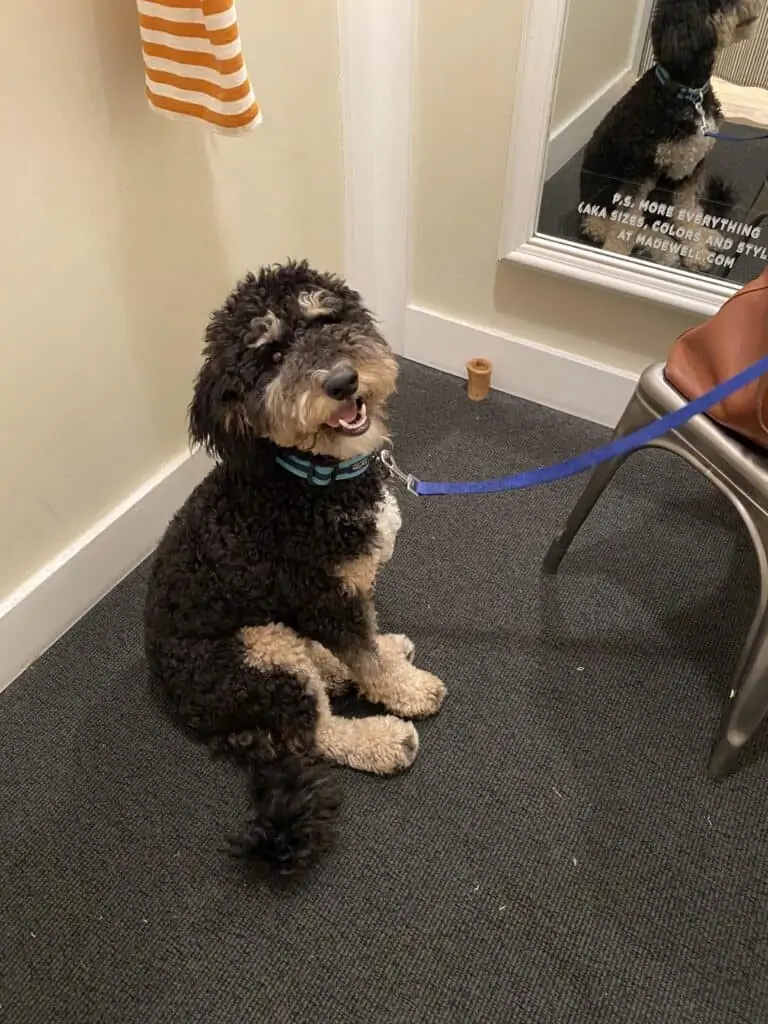 My local Madewell store was a nice walk from home and it was perfect to tire Henri out all while finding something for the shoot. I quickly realized once I was inside that this was my first in-store shopping experience since early 2020. I tried on a few items that were pulled for me but settled on a red dress that felt very comfortable and fit the criteria for being on camera. I also picked up this top which is great for throwing on with a pair of shorts and slides for Summer.
Just a few days later, Madewell announced a 30% off Summer sale so a lot of the items I spotted or tried on are currently on sale. I ended up picking up a few more items online that I loved.
I also picked up a pair of denim cut off shorts.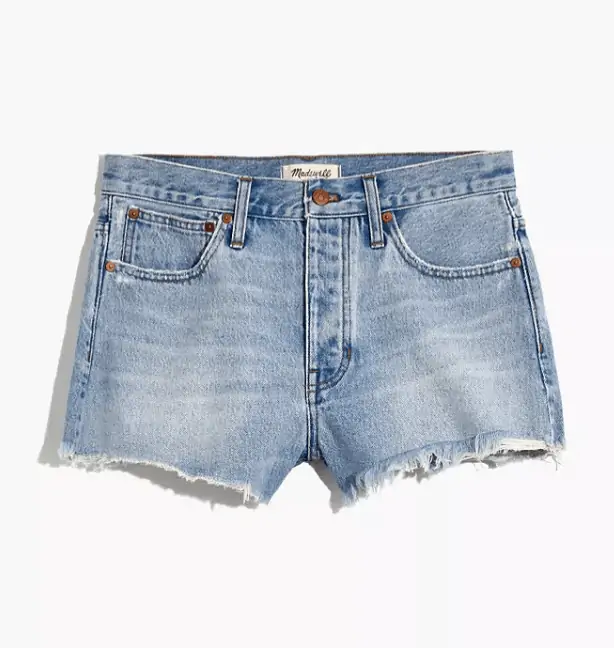 I needed a new pair of slides and I couldn't beat this price. Under $50.
The sale continues to change each day. Some items are removed and some are added.
The dress in the above photo is back in stock and currently 30% off. I purchased an XS.
This not a sponsored post. All opinions are my own and all pieces were purchased by me. Thank you Madewell for being dog friendly!
I used affiliate links for this post. I make a small commission off of items purchased through my links. Merci!