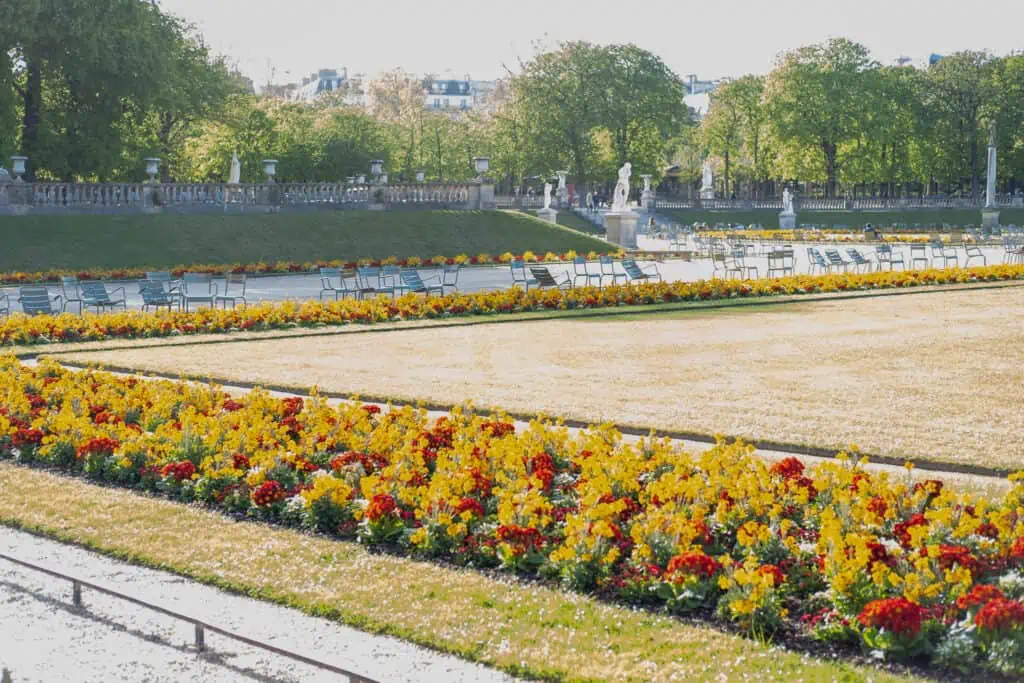 I am officially back from Paris, and if all goes well when you are reading this Sunday morning, I will either be sleeping or have caught up on some rest. I had long nights in Paris, balancing work and late dinners, and I am way overdue for some sleep. On the flight home, I only napped shortly while we were delayed on the ground for take off. I can't wait to share more about my trip with you later. If you were not following on social, there were some great meals that are must-visits. The Paris Guide will be updated with these new locations so you can start booking those reservations ASAP.
My last night in Paris, I had the most amazing stay at Royal Monceau, and as I packed up to go to the airport, I took two croissants for the road for the morning.
Grab your coffee and croissants and join me for this week's links I love.
Paris protests from a local, is it safe?
These small towns in France are straight out of a fairytale bookmark them for your next trip via CN Traveler
This Paris home used to be a mechanic's garage via Architectural Digest
Google flights is piloting a program that would allow for refunds if the price of your flight drops after you book
How to make the perfect dirty martini via NYT
International flights are 30% more expensive than last year, here is how to save via Travel and Leisure
I picked up a few items from Sisley Paris this week at duty-free. I love this hair oil, a little goes a long way. It smells so good and keeps my ends healthy. I also grabbed a backup lipstick in sheer rosewood that I love so much, which I forgot to pack for Paris.
A few of you sent me this article from 60 minutes on recreating Notre Dame's iconic spire
How to transform dead spaces in your home
This was the wrong link last week. (updated) My carry-on bag has been a hot topic on Instagram. I use this bag and love it for trips to Europe. You can see my full post on all the bags I use here. 
In Paris, some of the coolest new stuff is old
The PR team for Mrs. Maisel really hit it out of the park. I love every little detail. Did anyone get a pink Amazon box this month?
This week's best sellers include my favorite AWAY travel bags
The Marvelous Mrs. Maisel takes it's final curtsy via NYT I started watching on the plane ride home.
What to do in Paris on your birthday
How to Help Your Kids Actually Enjoy Museum-hopping in Europe, According to a Mom Who's Been There
This straw Sézane bag is begging to be used this summer. I picked one up in Paris to be used in Chicago. I also got these shoes which I am obsessed with, and walked all over Paris in them which is surprising. I ordered a size 8, and I am usually a size 8.5.
Quiet luxury isn't just a trend, it's a lifestyle Harpers Bazaar
The best new luxury hotels in cities around the world via Travel and Leisure
My hotel in Paris had this amazing clothes steamer which made life so much easier. It steamed the creases in my clothes in no time. Adding this to my wish list

It Does Matter When You Check in for Your Flight — Here's Why
P.S. Don't miss a blog post!
Sign up to get Links I Love delivered to your inbox every Sunday.
Supporting The Print Shop helps bring valuable free content to your weekly inboxes.
*This post includes affiliate links. I make a small commission off items purchased through my links at no cost. Merci!