5 Ways to Support The Blog
My name is Rebecca Plotnick, and I am the founder and creator of the blog Everyday Parisian. I created the blog to connect with other Francophiles worldwide and share my love for the city of Paris. What was once a dream project and hobby has become a full-time business. I also run The Print Shop, where I sell my photography of Paris. This blog post will share 5 ways to support the blog this holiday season. I will also take a deep-dive explanation of how bloggers make money.
How do bloggers make money?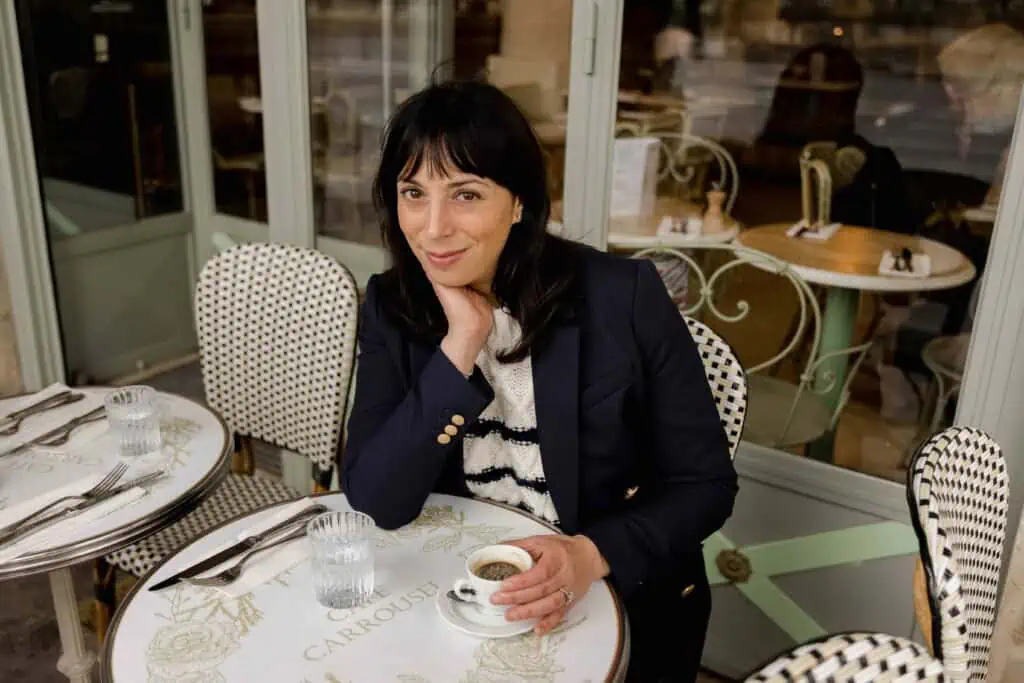 This is always the number one question I get at dinner parties and when I meet strangers and tell them what I do for work. How do bloggers make money? There are a few different ways.
One of the most significant ways is through affiliate marketing. When you click on an item that a blogger suggests, it puts cookies into your browser to help track where the lead was directed. Some cookies can last 24 hours, while others can last a week to months. If you decide to check out with an item from that retailer within the cookie window, we make a small percentage of your cart. It doesn't have to be the specific item we recommended, but it must still be from that retailer.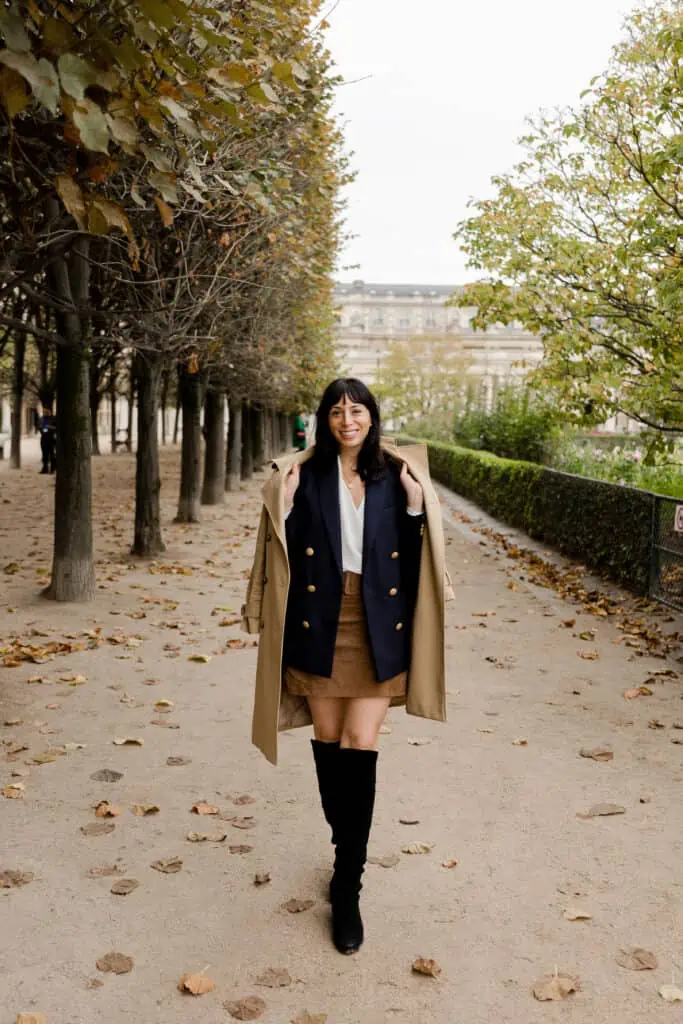 For example, Blondo boots are a blog reader favorite. But they aren't for everyone. If you click on my Blondo boots, take a look and realize they aren't your style. I will still get credit for your purchase when you buy another pair of boots that may work better. This will also count if you buy a scarf for your husband or make up for a stocking stuffer. Think about it as if you were shopping in person at Nordstrom. The salesperson who helps you on the floor or rings you up is the one who gets credit for your sale.
You can shop via LTK (Like to Know It) and see my outfits and collages here. Once you click on a product and purchase, we get credit for it directly.
5 Ways to Support the Blog: Engage in Our Content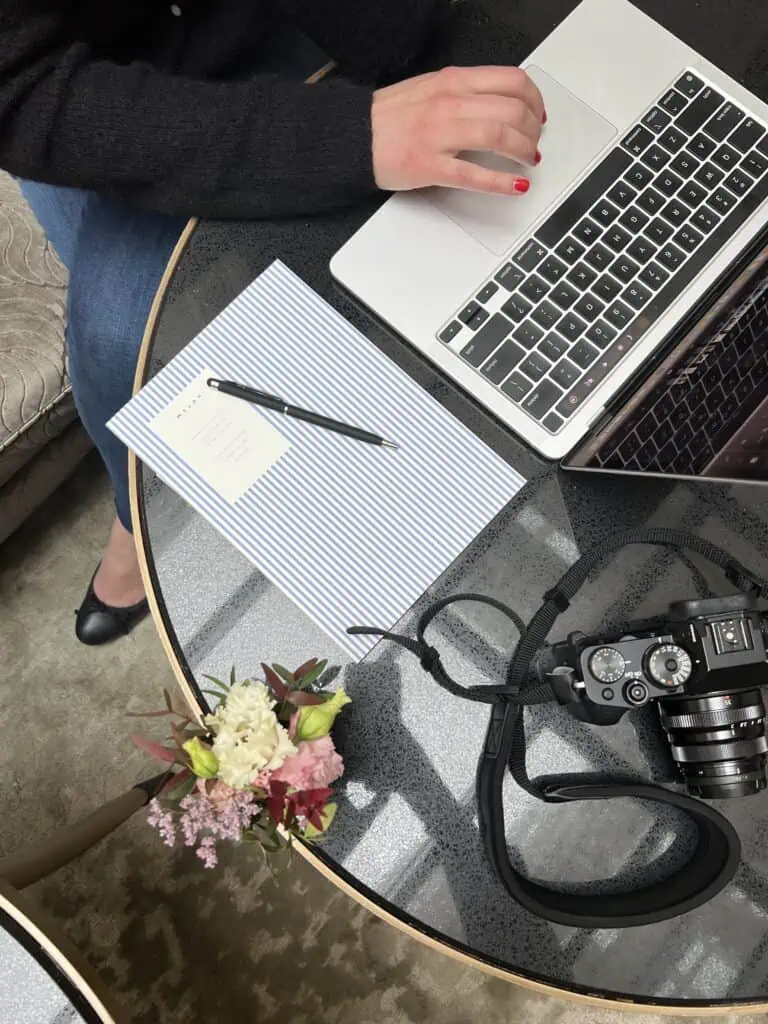 Engage with our content. This is something free you can do that helps bloggers so much! Like, comment, and share our blog posts, emails, and social content. Every like, comment, and share helps spread the word about what we do as creators. While we may make it look effortless, there is so much work behind the scenes to write, develop, and produce all the helpful content you see here each week!
Sign Up for The EDP Newsletter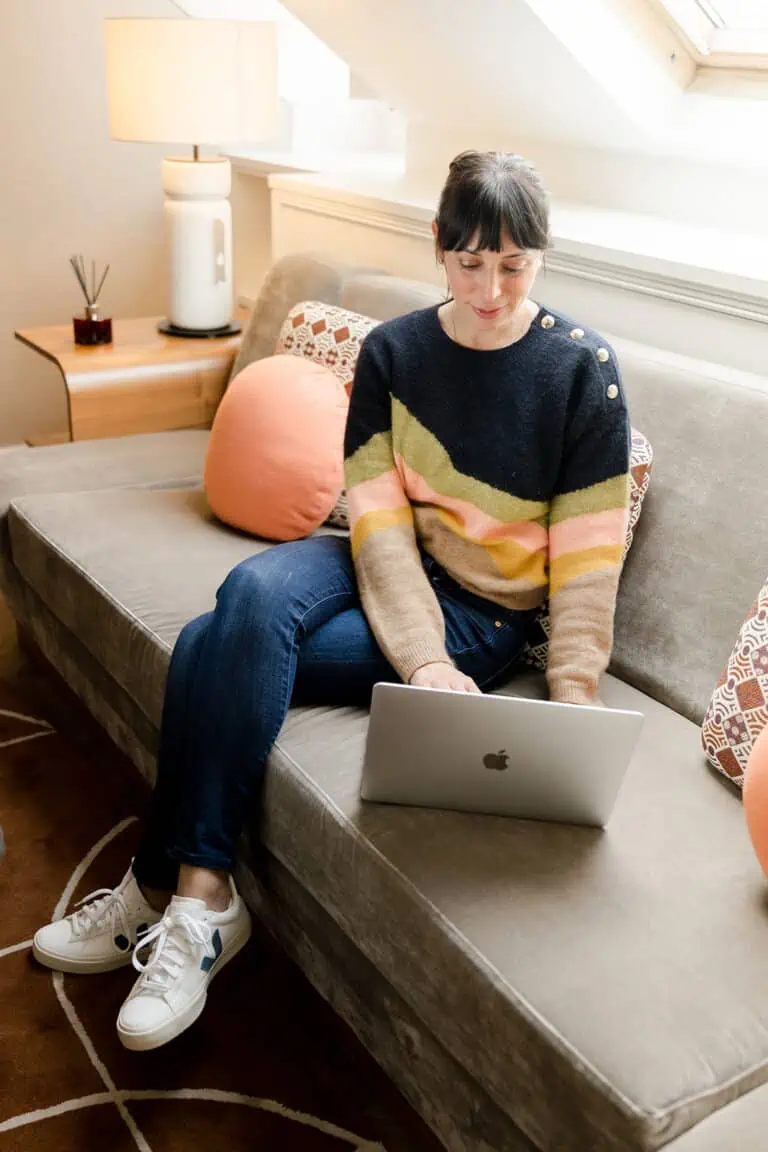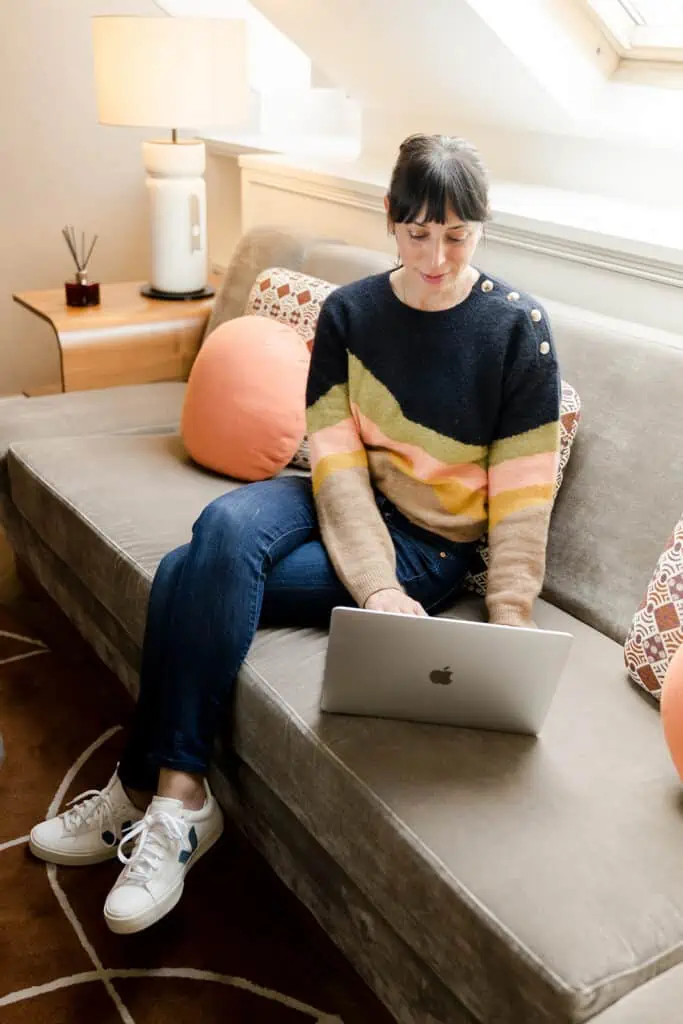 You can also sign up for my newsletter. I send weekly emails with tips on Paris planning, items I love, and a Sunday roundup of links.
Paid Partnerships with Brands I Love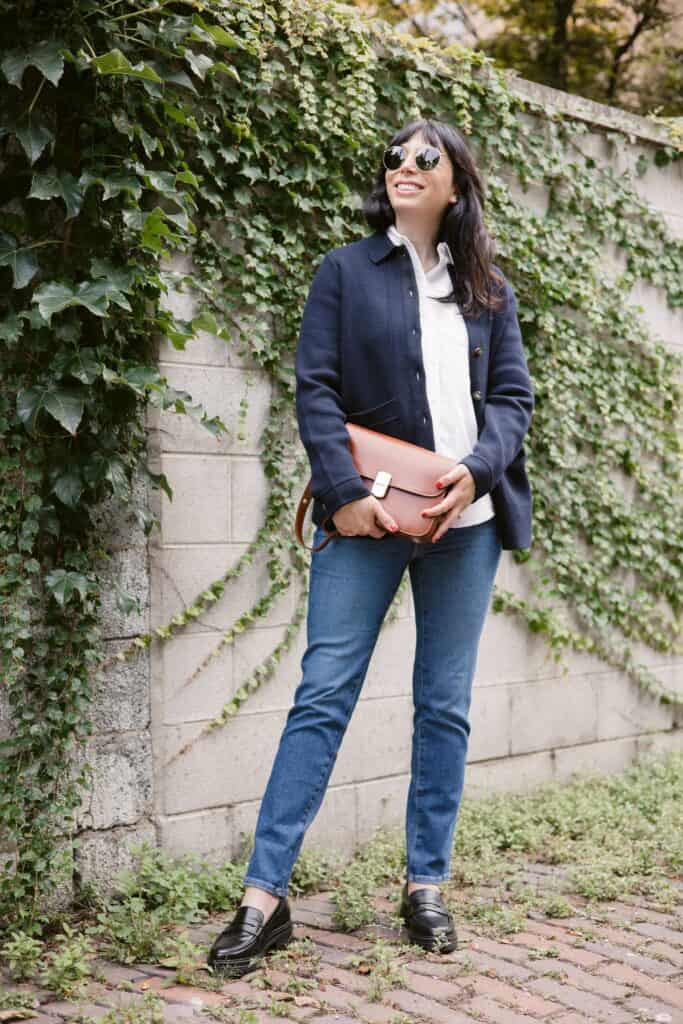 I am very selective about brand partnerships and sponsored content. It takes a lot of time to plan out and execute these. There are just a few this holiday season. Sézane is a favorite brand that I am very grateful to be able to work with!
Shop The Print Shop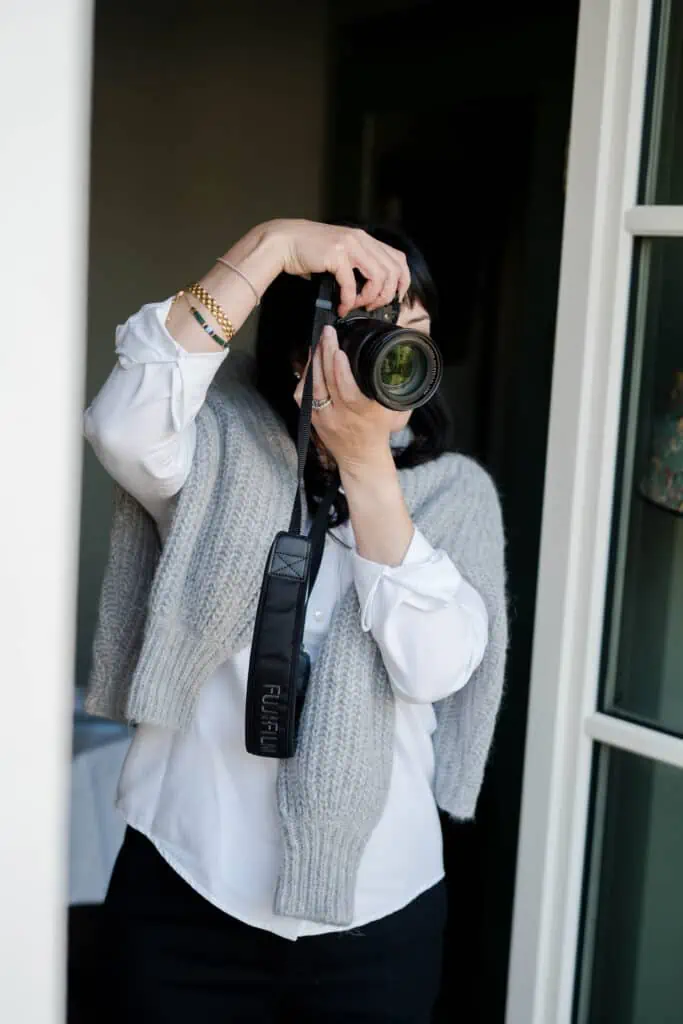 I have been photographing Paris since 2010. After getting laid off in 2008, I booked a trip to Paris with airline miles and babysitting money. I opened my Etsy shop in 2009 and started selling my work online. It took a lot of hard work and determination. You can now find my work at Pottery Barn, IKEA, and The Print Shop.
This year, I worked on writing and creating The Paris Guide, a PDF and now printed guide to Paris. It is filled with hidden gems, where to eat, drink, and stay in Paris.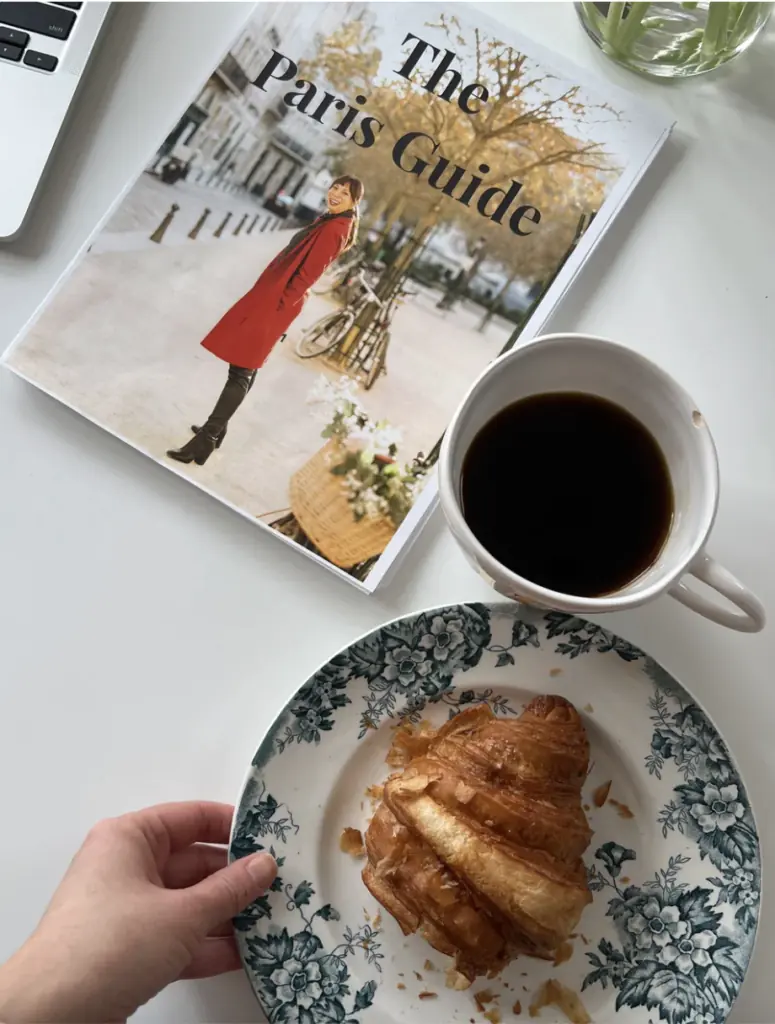 Read more about how I created my dream job here.
Small Business Owners Who Help The Blog
As a small business owner, I love highlighting and supporting other small businesses. While I used to do everything independently, I now have an incredible team of women who support me.
Alyssa is based in Cincinnati and is the creative mind behind the collages, Paris Guide, and calendars. She takes my ideas and brings them to life every single week. I tell her daily, but I would be lost without her.
Made to Thrive is my blog and Print Shop development team. While I run two sites, I admit I am not the most tech-savvy person. They do all the backend coding to allow me to be creative and do what I love. We are working on site updates for 2024, and I cannot wait!
Saevil Row designs my logo, blog, and Print Shop. Rachelle and her team have done a fantastic job. We have been working together since the blog started almost eight years ago! The team takes my vision and uses their creativity and knowledge to produce a better result than I imagined.
I also have two incredible photographers with whom I work—Katie Donnelly in Paris and Yulia Sribna in Chicago.
I appreciate your support!
When you support the blog, you are also helping them as small business owners!
At the end of each blog post, I always disclose that we make a small commission. For most retailers, the percentage is tiny, so I call it my coffee and croissant money. Depending on the retailer, it can be a sizable commission, which is rare. Every little bit counts, and it all adds up.