The Best Brownie Recipe
I have been following Broma Bakery for a few months now. She signs her emails with love and brownies which had me starting to crave brownies… Brownies are one of my favorite desserts. My ideal brownie is with walnuts. This is her best brownie recipe!
It is one of the things that catch my eye in the pastry case in Paris. It may seem strange in France but I have had some great brownies! It was one of the things that would fly home in my carry-on bag back to the US from Maison Kyser.
I decided to bake this brownie recipe from Broma Bakery and it was an instant hit. This is a bit of an arm workout to get everything mixed, but totally worth it! You can get creative with the mix-ins. In the first round, I added chocolate chips. The second time, I did a mix of half plain chocolate and half walnuts.
These brownies are the perfect mix of cakey and chewy. Forget boxed brownie mixes, this is simple and way better! You will just need a few pantry ingredients to put this dessert together.
Ingredients for Brownie Recipe: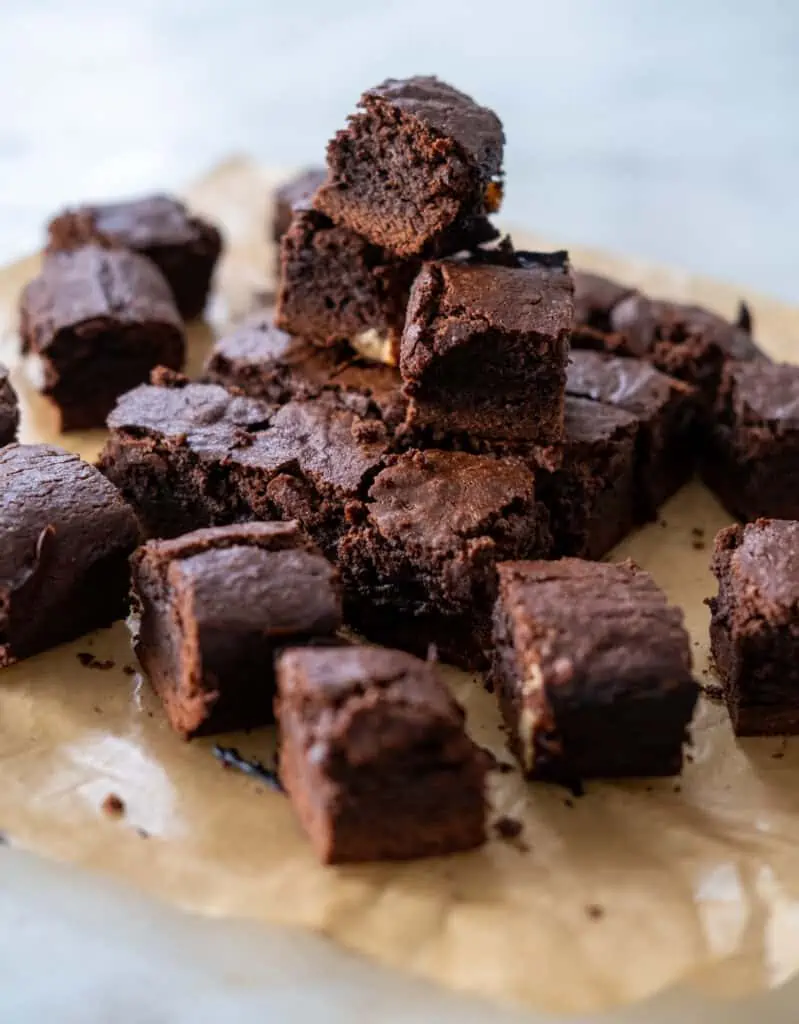 I love sharing what I bake with friends, neighbors, and family.
You can get the recipe here and make them at home.
To make this recipe you will need:

I love these chocolate brownies for rainy days or to make for entertaining guests as a dessert for dinner. I am known for sending something sweet over to our next-door neighbors from time to time.
If you love chocolate, you may also enjoy this chocolate lava cake. It is simple to make individual cakes for date night or entertaining. You can also freeze them and pop them in the oven when you are craving something sweet on a cold night at home.