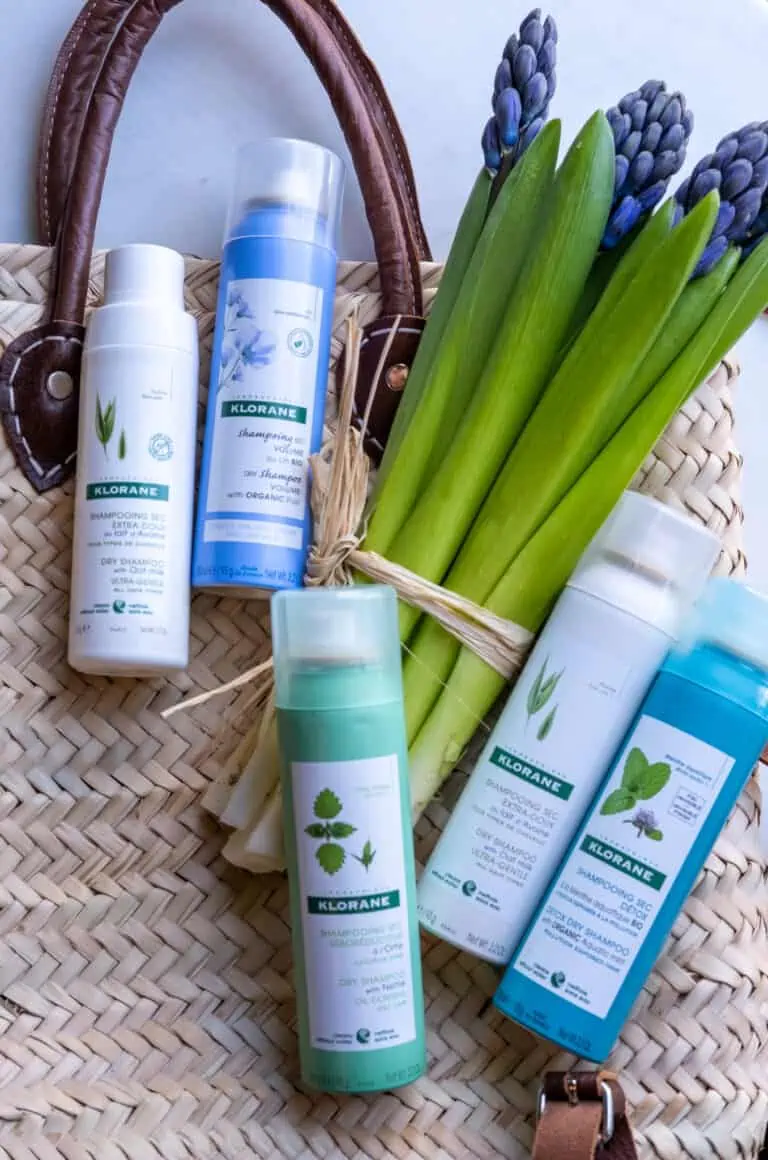 How to Use Dry Shampoo
I am excited to share a giveaway with my favorite dry shampoo brand, Klorane. To enter, you will have to follow the directions on my Instagram account.
I have been using Klorane shampoo for years now. I typically use the Mango shampoo and conditioner but when I can't jump in the shower for a quick refresh, I grab a bottle of their dry shampoo. It has become a game-changer in keeping my hair fresh after a blowout and also refreshing my bangs.
If you don't know how to use dry shampoo, it can be a little intimidating. So here are a few tricks I have learned over the years. It takes a little practice and you have to figure out what works best for your hair and routine.
For a little extra volume in your hair, you can use Klorane's newest dry shampoo formula to add a little extra volume. My hairdresser uses dry shampoo at the end of a blowout to help keep it lasting longer and for a little texture and volume.
Shake The Bottle
Before applying, make sure you shake the bottle to mix up the formula.
Aim High and Start Slow
You want to separate your hair into small sections and get the product in your roots where your hair is most oily. Make sure you are 10-12 inches away for an even distribution of the product.
Massage and Fluff
I would say the process is a mixture of massaging the product in your hair and fluffing it with your fingers.
Some Pro tips:
Use a colored dry shampoo if you have dark hair. The white product won't show up on blond hair but it will really show on dark hair.
If you are looking for a non-aerosol container for traveling, you can use this one.
Spray and sleep on it. If you want to skip the wash and dry in the morning, use dry shampoo the night before. Let the oils soak up the product overnight and your hair will look refreshed.
If spraying the dry shampoo intimidates you as it did me, spray it directly on your hairbrush and then run the brush through your hair. It will give the same results.
The Klorane dry shampoo smells amazing so if you need to cover up a not-so-fresh smell, you can use the dry shampoo.
*This post includes affiliate links. I make a small commission off of items purchased from my links. Merci! This post was not sponsored. I am proud to be a Klorane ambassador for a brand I love!