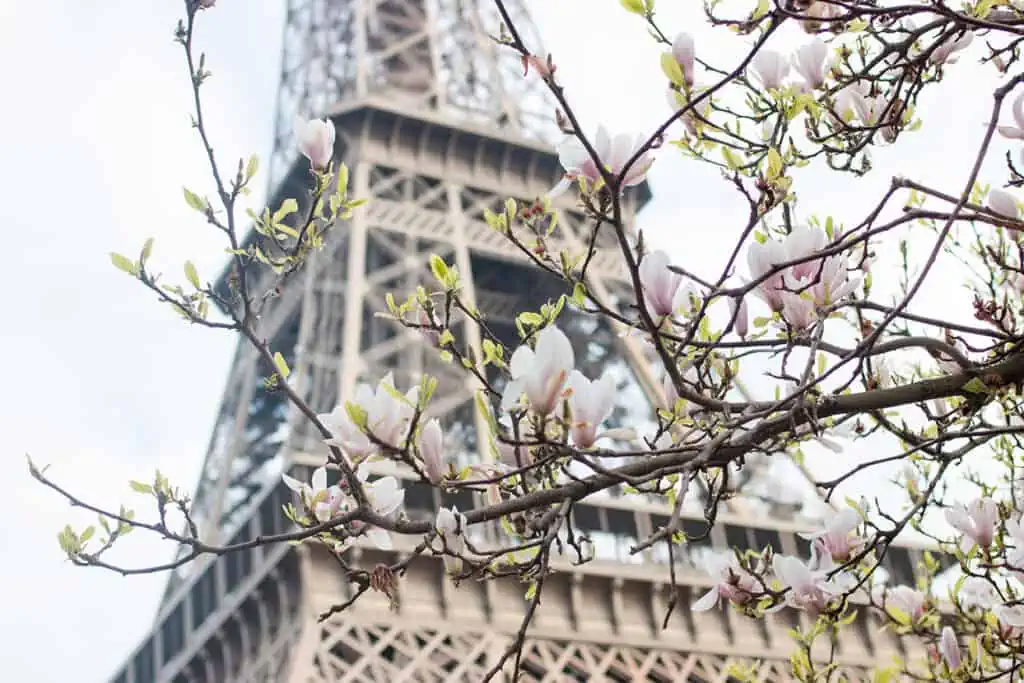 It was a busy week between wrapping up taxes to send to my accountant and finalizing details on The Paris Guide. Daylight savings didn't help, and I had trouble sleeping all week. Highlights of the week included seeing The Paris Guide almost complete, and it is informative and beautiful. I have been planning my Paris trip for spring simultaneously, which has helped me write some sections. April is going to be a good month!
Links I Love Week 10
Grab your coffee and croissants, and join me for links I love.
As I am sure many of you have heard about the French pension reform protests and strikes, there are many articles on the topic. Here is one that may help explain
Passport stamps could disappear in the future via CN Traveler.
Putting black design in a spotlight via NYT
Ten best historical fiction books to read this year
A bistro table is the most versatile item your home might be missing. I have this super affordable one that moves all around our house, and this one from CB2 I can't part with.
The shoes Vogue editors are wearing this summer
I love the look of the slip dress and eyeing a few—this one from Jenni Kayne and this one from J.Crew.
A little motivation to take a walk via NYT
The most beautiful book arrived on my doorstep this week. French Blooms is available on March 21st and would make an excellent gift for a Francophile or Mother's Day present.
The 15-minute city is already here. It's called Paris.
The Lululemon crossbody bag is back in stock. I saw a variation of this bag in Paris on repeat. This would be the French equivalent.
If you suffer from migraines, there is good news! The FDA approved a new medicine that could hit stores in July via NYT.
The Watcher Season 2 is confirmed. Here is what we know.
I loved this Lady Gaga performance. I haven't been the biggest fan, but seeing her with no makeup and a t-shirt singing her heart out won me over. Just beautiful!
Rick Steves shares his travel advice and top mistakes to avoid
Avène released their affordable hydrating serum in the US this week. I purchased this in Paris in January and have been patiently waiting for them to launch it available here. So far, I love it!
I love this belted shirt dress paired with sneakers or flats
In the effort to clean up the Seine. This would be amazing if it worked out the way they are planning. Not sure if I would swim under the Eiffel Tower, but it could make for interesting photos and a different perspective on Paris.
Where to see Paris in bloom. Starting now!
I made these blueberry muffins with a crumble top into minis. They were a hit! Via NYT recipes
This week's best sellers include the cutest platter for entertaining.
This is one of my favorite products for exfoliation. I use it in the shower with my face soap; it instantly makes a difference. Use a mask afterward and serum to let it soak into your skin better.
I bought this dress currently 25% off it needs a belt and will be super cute for summer.
The Bourdelle Museum in Paris got a makeover and reopened on March 15. Here are the details according to Vogue.
This almost French t-shirt is too cute.
There are conflicting reports on Nancy Meyer's new Netflix movie.
Everything at Madewell is 25% for Stars and Insiders. I purchased a few things, not knowing this ahead of the game. This dress is adorable from Madewell. It runs big, so I sized down one size. Such a fun dress for summer This t-shirt is a reader favorite and only $18 + 25% off. This flat sold out so fast last year during the sale. You can see my top picks for the sale here. Don't miss my favorite leather jacket and size up one size. I got a medium.
How to sleep on a plane even if you are in a middle seat
TSA Is Using Artificial Intelligence to Reduce Unnecessary Pat-Downs
5 best streets to explore in the Marais and why you shouldn't just save this area for a Sunday
The Chicago art institute is getting an upgrade with their dining options, a win for all via Eater Chicago.
What Is Retinol Sunscreen? Why You Should Consider the Skincare Multitasker
How to get through airport security quickly via Afar
Isabelle Hubert does French beauty at age 70 in the chicest way via Vogue
.
P.S. Don't miss a blog post!
Sign up to get Links I Love delivered to your inbox every Sunday.
Supporting The Print Shop helps bring valuable free content to your weekly inboxes.
*This post includes affiliate links. I make a small commission off items purchased through my links at no cost. Merci!