I had a craving for lemon cake and I wanted to try this recipe with Fermière yogurt which I recently found at my local grocery. La Fermière yogurt is a French yogurt you would normally see at a grocery in France. The iconic purple ceramic jar will catch your eye. This can be washed and reused in the oven for future single desserts or even a small planter. Note, you can also use 2% yogurt which will give the cake a moist and delicious flavor.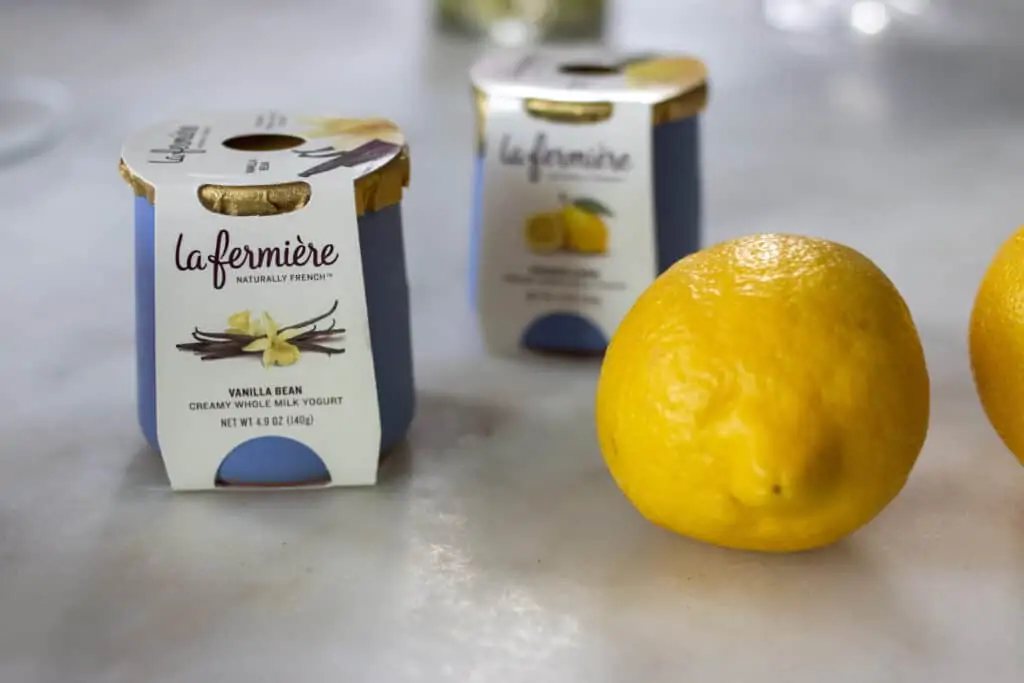 I also added blueberries to my lemon cake. The trick to get them not to all fall to the bottom is to lightly cover them in flour before tossing them in the batter. You could also add raspberries.
The lemon sugar glaze is SO good. Don't skip this step. You will thank me later when you bite into your cake.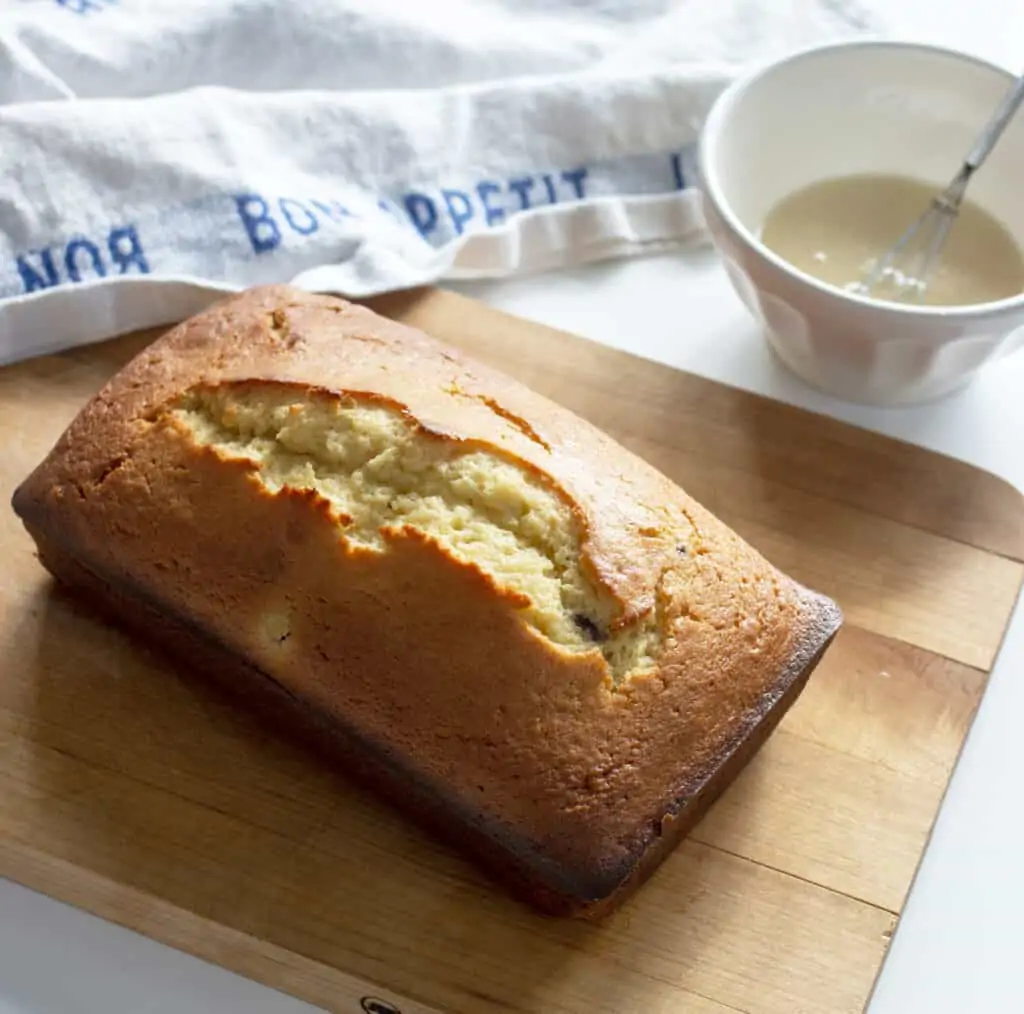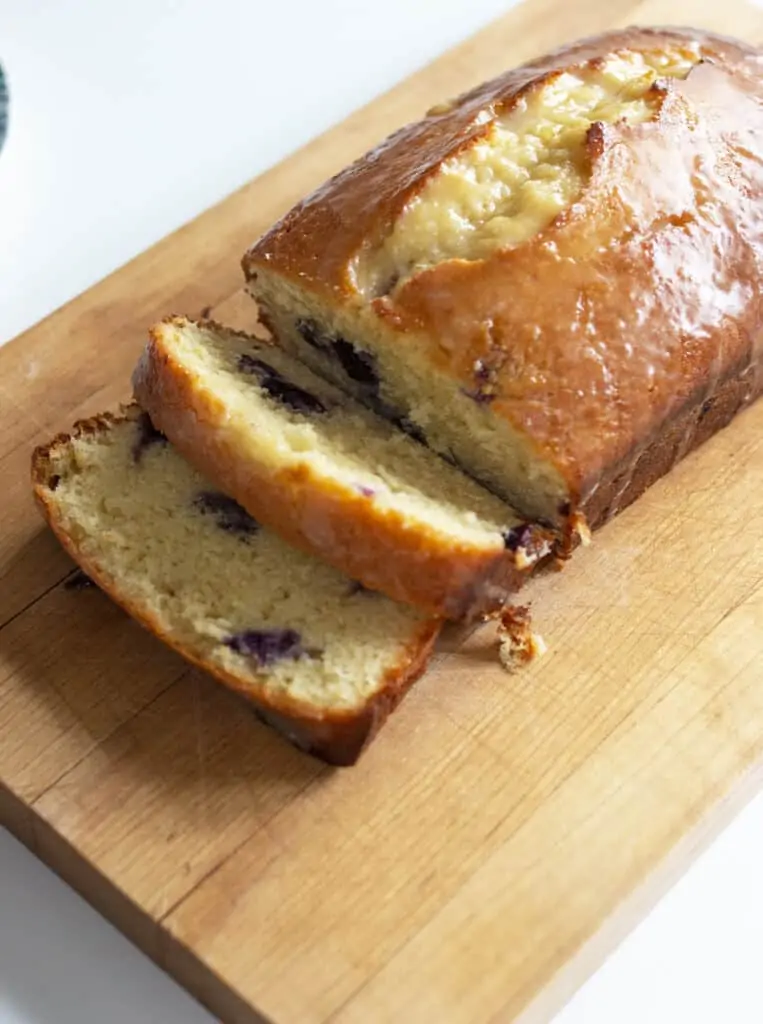 The lemon glaze on top of the cake is delicious and not too heavy.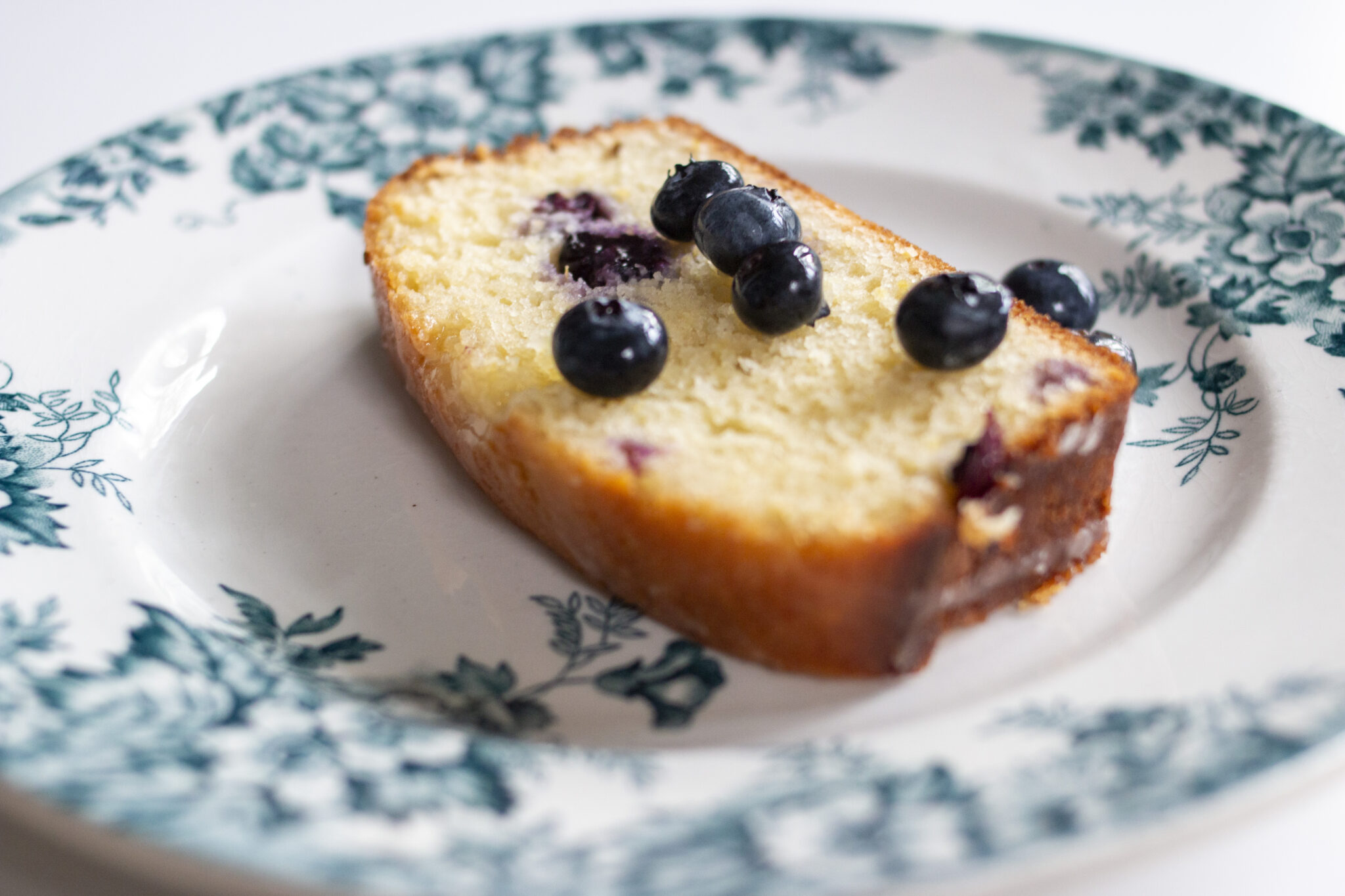 What you will need for this Recipe:

This recipe is from Ina Garten is available here on the Food Network.
The cake is best served fresh out of the oven. It holds well over time and the flavor really pops with the lemon. You can have this for an afternoon tea time or serve for breakfast with coffee.