I have been struggling with anxiety off and on over the years. It mostly would come up right before a trip to Paris. I cover my expenses for my Paris trips from hotels, flights, and meals and they aren't cheap. As a Paris photographer, this is part of the job. I worry that the trip will go smoothly and I will be able to get the shots I need to cover the trip. I can take thousands of photos but one (or a few) will ultimately sell better than the rest. It has always worked out in the end but some trips are better than others. The weather is a big factor too.
I started calling my sister before flights, she knows just what to say to keep me calm. I will usually Facetime with her and the kids just as the plane is boarding. Once the door closes for the flight, the anxiety turns into butterflies and excitement.
My anxiety has gotten worse with the pandemic. It goes in waves. At the beginning during the lockdown, it was extremely high with so much uncertainty in the beginning. Now that we are in some sort of "new normal" and routine it feels somewhat more manageable. There are nights that are hard to sleep when my mind keeps racing. When I know that I am going to struggle with sleep or I wake up in the middle of the night, I have been taking CBD pills from Equilibria I love that they are a female-owned Chicago business (my friend Jess Keys introduced me).
The great thing about Equilibria is that each person gets a personalized dosing specialist that will work with what meets your needs and body. I take one capsule before bed or if I wake up in the middle of the night. They have a bunch of other products including CBD oil drops, bath bombs, and creams.
If you are just starting out into CBD, I highly recommend going with the Brillance Box first. You can try a bunch of different products and see which works best for you. I really don't like the taste of the oil but the mint is more manageable. (the main reason why I go for the gel capsules)!
They have two great infused oils one is to energize you and the other calm you. The lavender one is one that I use before bed and when I have a headache.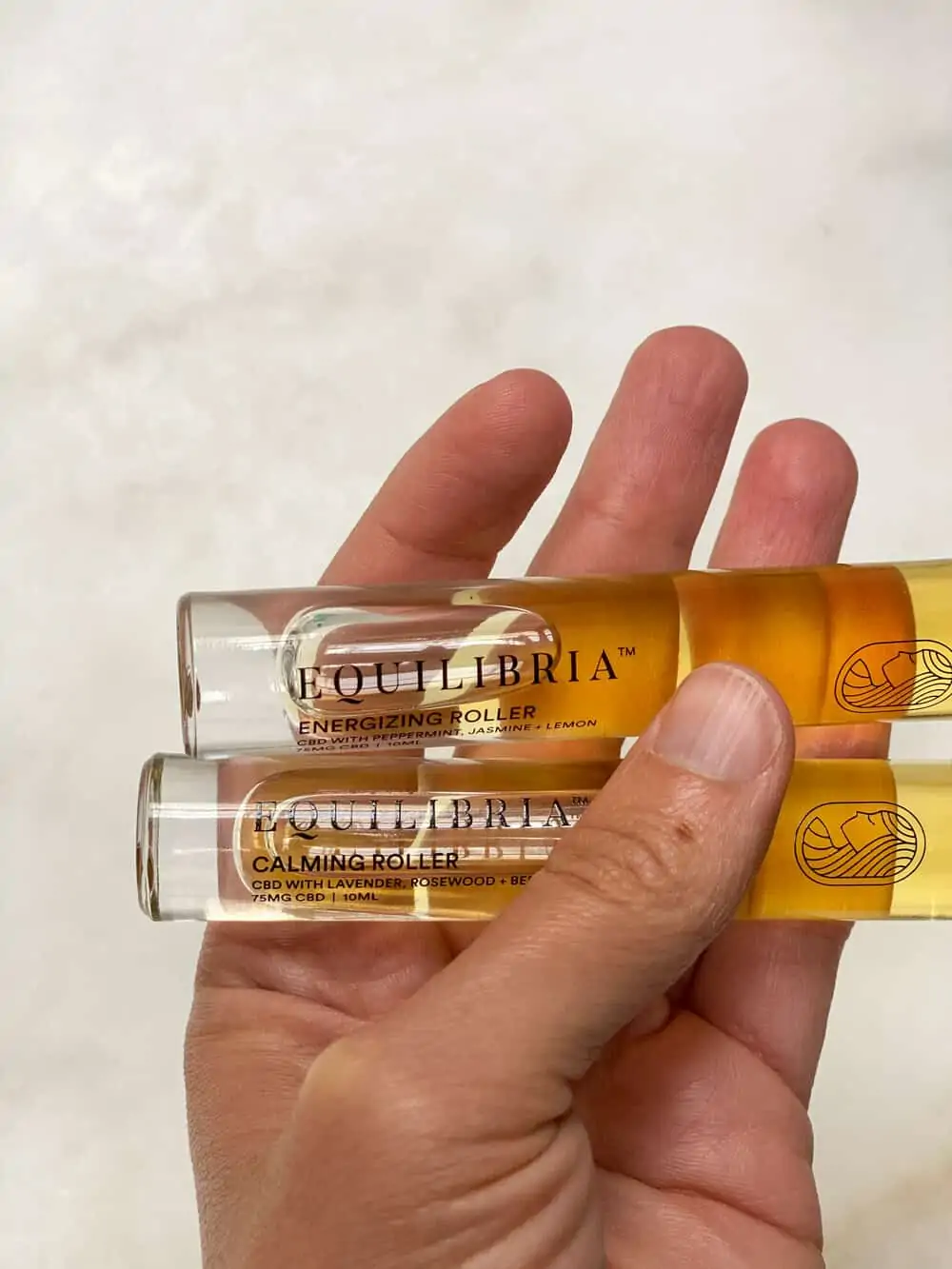 You can use code everdayparisian at checkout to save 15% on your first order. I highly recommend signing up for a subscription box and you can always cancel later since there is an additional discount of 20%.
*I do make a small commission off of items purchased through my link. But please know, I am very cautious about this recommendation and I wouldn't suggest anything I didn't believe in. I have been taking this for almost a year off and on and I am just sharing this now.
I will also say, I do not take this every day. I know a lot of people that do and that is great and what they need for their body. I am very cautious about what I put into my body and I don't want to rely on something each and every day. Vitamins and allergy pills are the only things I do on a daily basis 🙂 Below are other resources that you can do to reduce your anxiety without CBD.
It is also important to note, consult with your doctor, and make sure CBD is right for you. If you have underlining conditions or take medications this may not be the best treatment for you.
Yoga
Yoga has helped me with my anxiety so much. I took a long break from it because I couldn't find an instructor that I liked and getting across town in Chicago traffic was a headache just for an hour class. I have loved the Peloton app for a variety of classes. I did a restorative class last night for 20 minutes, showered and was ready for bed by 9pm.
Acupuncture
Pre-pandemic, I was seeing an amazing acupuncturist that helped me with stress and anxiety. I haven't seen her since the pandemic but I know others have mentioned they have seen their acupuncturist. Please make sure to take precautions if you are seeing someone in person. Both people should be wearing masks and in a well ventilated area.
Therapy
There are great resources for telemedicine when it comes to therapy. If you are struggling with something, you can virtually see a therapist from the comfort of your own home. Therapy shouldn't be looked at as a negative thing. We see a doctor to get our body checked, having a "check in" with a therapist should be on the same level to keep yourself healthy and happy.
I hope this post helped when it comes to me sharing my struggle with my own anxiety. If you have any additional resources or coping strategies feel free to share them below.