Parents need a round of applause and a lot of extra love for their patience more than ever this year during Quarantine. It is not too early to start thinking about Mother's Day. The mail is still running but packages are being delayed in the mail so keep that in mind as you want to order presents. Thank you to all the amazing moms out there. You deserved more than a day for all you do! I kept this post to gifts under $100.
One of my favorite brands that I own. I love their concept of fewer better things. I have had the same top zip tote for 4 years and it has held up great. They have some great items under or just above $100. They are donating 100% of their Mini Travel Case to Every Mother Counts.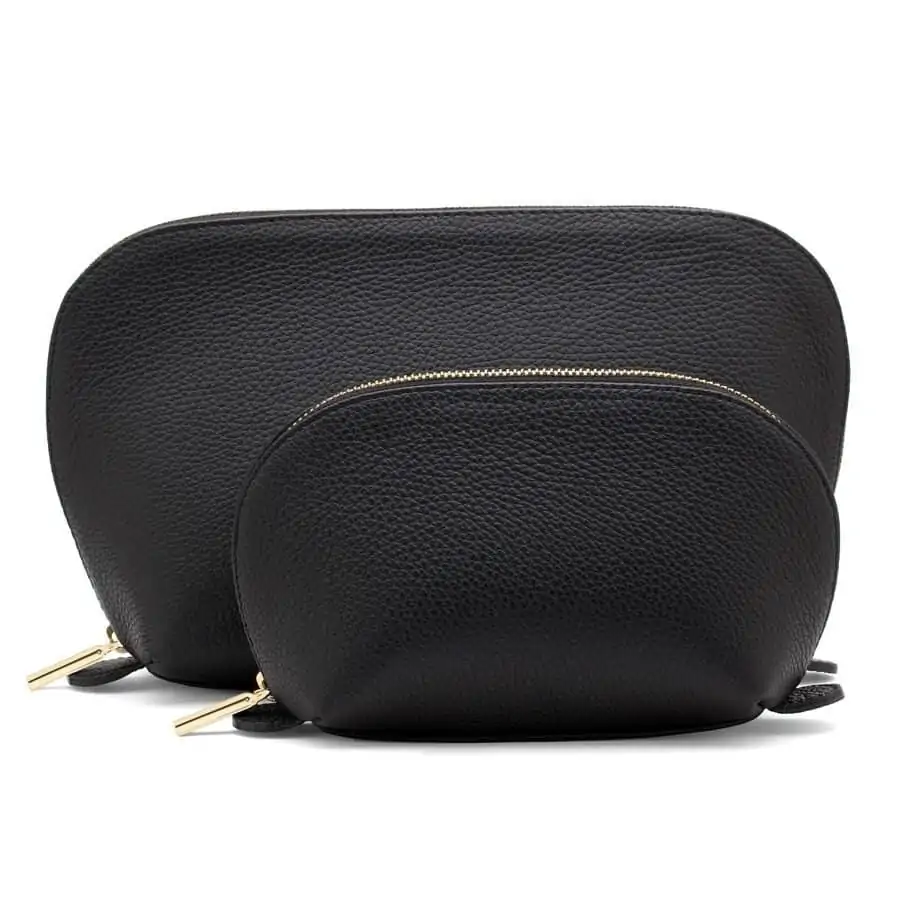 Cuyana's Travel Leather Case is one of my favorite items to gift. I have this one monogramed and I use it for all my travels.
CBD EQUILIBRIA PRODUCTS
Equilibria is a Women's Owned Chicago Based Company offering CBD Products. They originally started with drops and capsules but have really done a fabulous job developing other helpful CBD products. I am not a Mom (I am an Aunt) but I want everything in this package for $89
I Love You Cookies from France
I got an order of these cookies a few years ago. The owner was kind enough to stamp them with Every Day Parisian on them. They didn't last long because I ate them all! So good and an adorable gift to send Mom.
One of the gifts of travel allows you to meet friends from around the world. I am proud to call the owners of Ristrorante Michelangelo friends in Italy. I have been to their restaurant a few times and they make the most amazing olive oil. You can buy a gift of olive oil and tomato sauce and support them as their restaurant is still closed. They had big plans to open a bigger and better restaurant on the island of Capri this year and things have been postponed due to Coronavirus. Plus, they have the sweetest LOVE story.
My Stylish French Box
For the Francophile mom, I love My Stylish French Box which is perfectly curated with unique products from France.
Gift for The Peony Lover
The Sill
Send a plant instead of flowers. I recently discovered this brand called The Sill which delivers plants all over the US. Flowers only last around a week so this is a great way to give a gift that lasts longer and I love the idea of a plant. This is what I am sending my sister and Mom. (sorry if I spoiled the surprise!)
Flowers for Dreams
Flowers for Dreams is a great local flower delivery service in Chicago, Milwaukee, and Detroit. They give a portion of each sale to charity.
Bon Appétit Box
Bon Appétit Box has put together an adorable box for Mom. They start shipping on April 30.
Beauty Will Save the World
This is what I bought my Aunt. She loves to garden so I am sure she will find the seeds a good use in her garden.
Nest Candles
I personally love the Bamboo scent. It is so clean and fresh. A great gift under $50. You can make a spa package based around the candle too.
For The Baker
This post includes affiliate links. I make a small commission off of items purchased through my links. Merci!