Next week will be November and Christmas is around the corner! I love the joy and love that the Christmas season brings. I created Holiday cards with the help of my designer Caroline who helped with The Paris Calendar. The preorder begins today October 27 and they will ship the first week of November with plenty of time to get your holiday cards out.
I am SO excited about these notecards and I hope you are too!
Pricing is $30 for 10 and $50 for 20. You can buy as many as you wish to send to your friends and family.
You can purchase a multipack here.
Text on the Bonne Année is still being finalized. It will either be this one or a bit larger.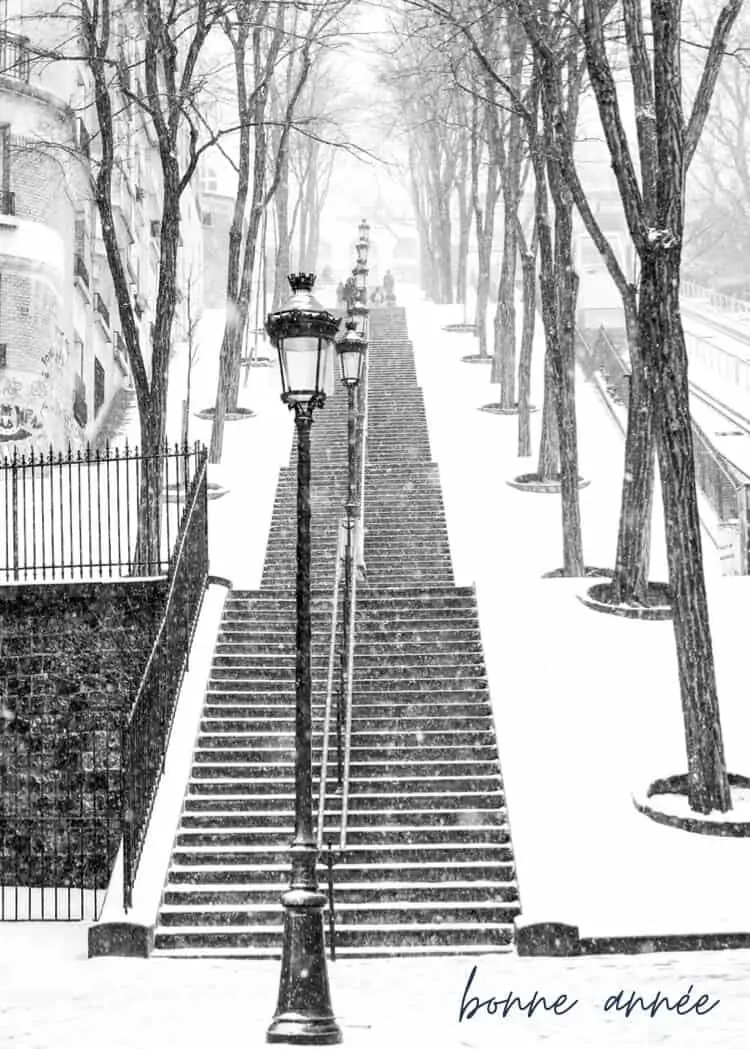 The text on this one will change to Paix et Amour (peace and love)
Thank you so much for supporting this small business of mine. I can't wait to see which cards you love the most and I hope you spread love and joy this holiday season.